Osborne, Wilson Return to Riding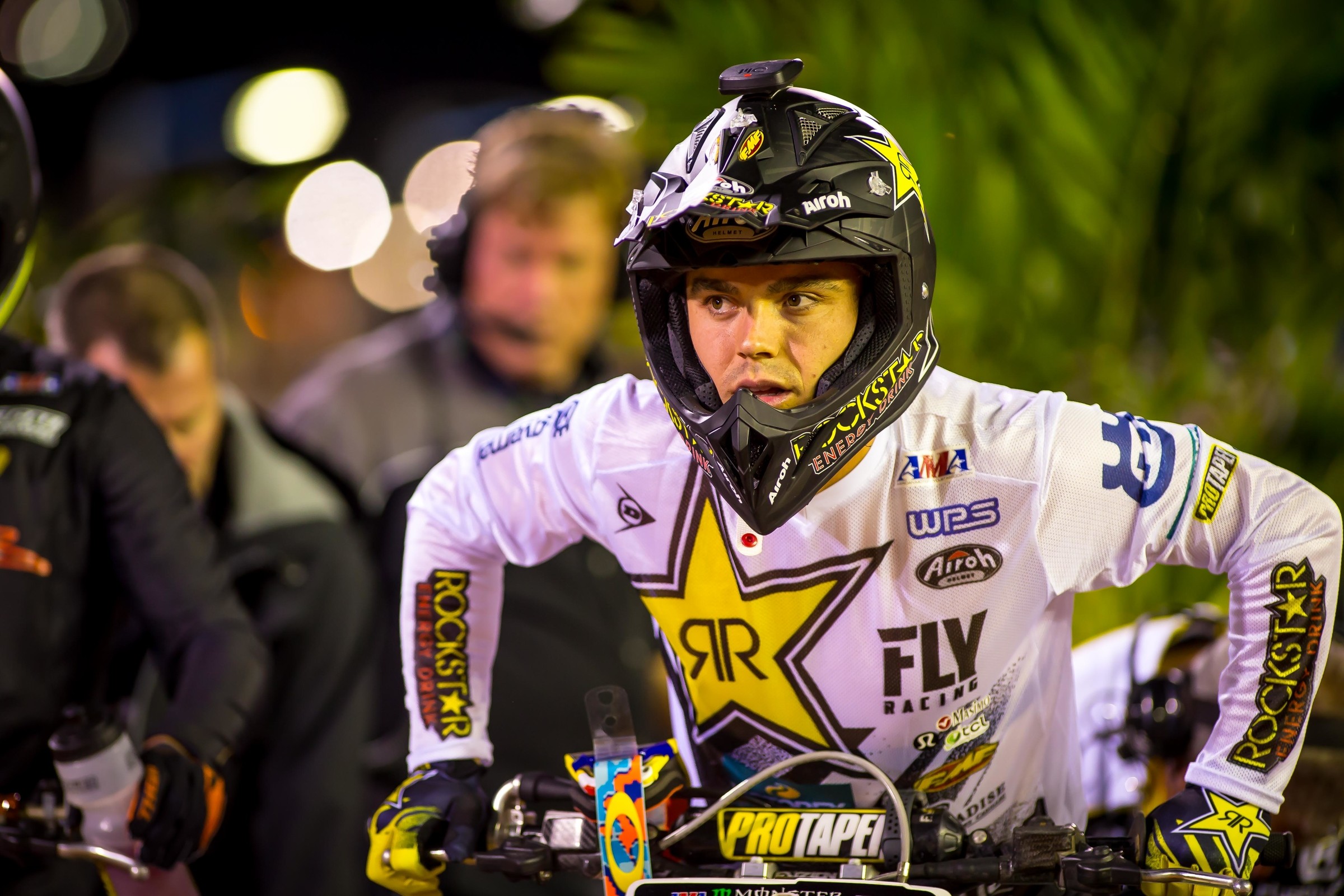 Rockstar Energy Husqvarna's Zach Osborne, and now former Rockstar Energy Husqvarna team member Dean Wilson, both returned to riding this week after injuries keep them out for most (all, in the case of Wilson) of the 2018 Lucas Oil Pro Motocross Championship.
Osborne has been out since Thunder Valley in June after suffering a torn labrum in a big second moto first-turn pileup. The injury required surgery and sidelined the 2017 250 Pro Motocross Championship for the remainder of the summer.
Following three 250 titles (two 250SX East Region; one 250MX), Osborne is moving to the 450 class for 2019 with the team.
"First two days have been so fun but man I'm sore! I'm incredibly grateful to be back riding and healthy," he wrote on Instagram. "A lot of work has gone into getting me back to health and it feels great. So excited for the years to come with @rockstarhusky!"
Prior to the start of the Pro Motocross season, Wilson suffered a torn ACL during an open practice session at Glen Helen. Wilson was attempting to pass a slower rider on a crowded track and the rider moved over mid-air on Wilson. Wilson says he got cross-rutted and hit the other rider's rear wheel and put his leg out to prevent him from falling. When his foot stomped the ground, he said he heard his knee pop. After undergoing surgery, the injury sidelined Wilson for the remainder of the summer. It's the third ACL surgery for Wilson.
Wilson was hoping to return to Rockstar Energy Husqvarna as a third member of the team alongside defending 450SX champion Jason Anderson and Osborne, but last week he announced on Instagram that his contract would not be renewed by the team.
Earlier this week, Wilson was on the PulpMX Show and talked about that and more. You can listen here.
Although Wilson won't be returning to the team, they have loaned him a bike to practice on. Wilson documented his first day back on the bike:
"It was good, it felt so good to get back out there," he said. "I'm just taking my time, but it was cool because all the boys who were here today where just cheering me on so that felt good."