Buchanan, MI
Motocross of Nations
Motocross of Nations
At age 25, Eli Tomac is arguably the best overall supercross and motocross racer on Earth. A millionaire with one of the elite rides in all of international racing, life is good for the Monster Energy Kawasaki rider from Cortez, Colorado. Still, with the money, fame, and adulation comes pressure and expectations, not to mention radical ups and downs in a form of racing where a rider is only as good as the last big thing they accomplished. A two-time veteran of the Motocross of Nations (2013 at Teutschenthal, Germany, and 2014 at Kegums, Latvia) Tomac will serve as Captain America come this approaching weekend at RedBud and the 2018 FIM Monster Energy Motocross of Nations. Amped up to the hilt and in fantastic spirits, Tomac talked with us today about a race that means a hell of a lot to him and a race he desperately wants to win.
Racer X: Eli, how are you this Monday before the Motocross of Nations? I know you're in Colorado right now. When will you head back east to Michigan?
Eli Tomac: Yep, I'm in Colorado right now and we've been doing our prep work here and we're heading out this Thursday. I guess that's a little bit early, but we'll get settled in. Yeah, it's going to be here before you know it.
It's a dumb question, but are you excited?
[Laughs] Yeah, I think it's going to be awesome. I think every des Nations is a special experience; it really is a race like no other. This one is going to top the rest of them. It should be really cool.
Yes, there has been quite a bit of talk about the size of the crowd that will converge upon RedBud. Man, there are probably people showing up in Buchanan, Michigan, already.
Yeah, I mean, that's what's going to make it so rad. When you have that many people, it really turns the event into something special.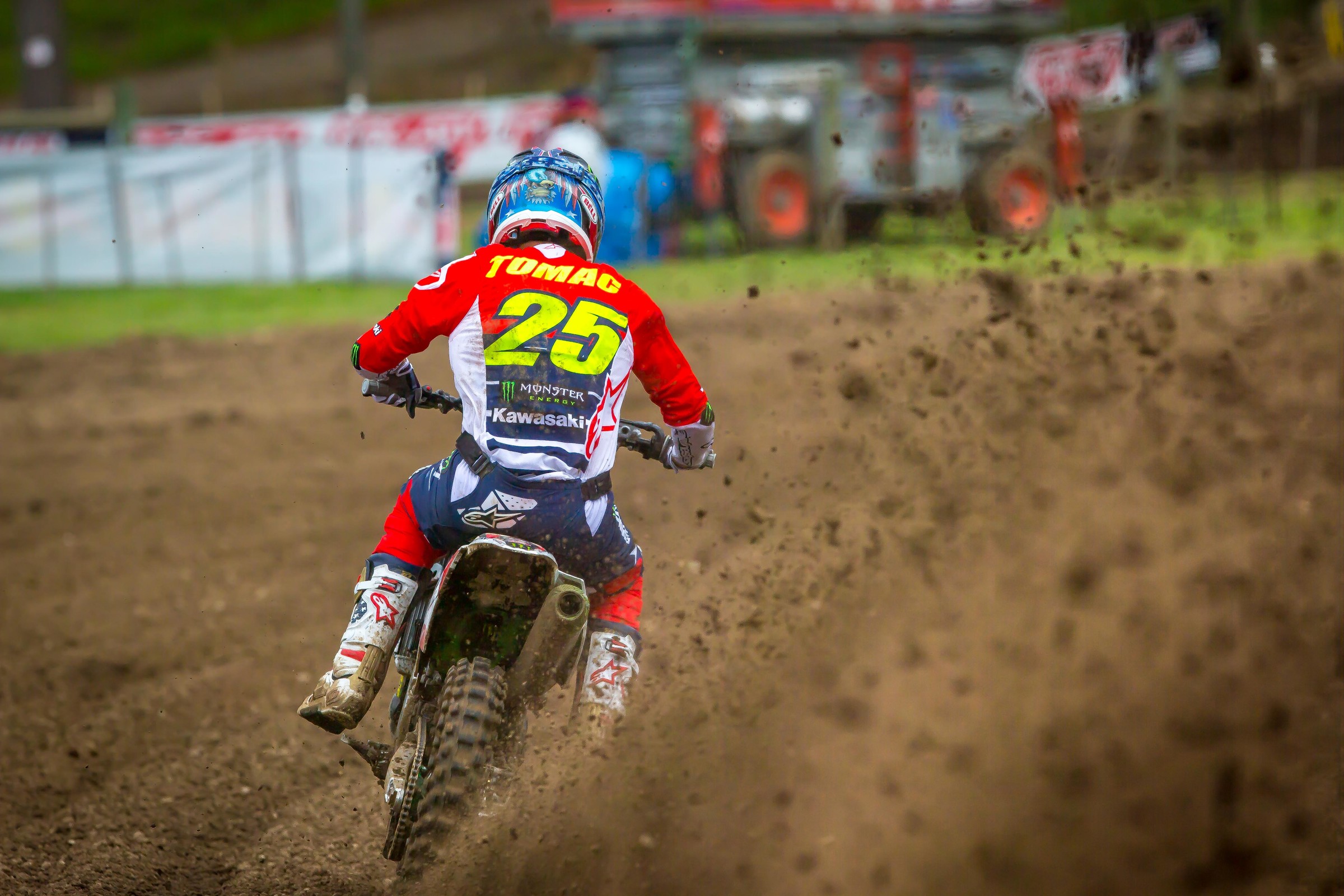 To motocross and supercross fans around the world, you're easily considered one of the very best racers—if not the best racer—in the sport. To that end, do you think the nerves and pressure of such a huge race as the Motocross of Nations help a rider at your level? I spoke with Aaron Plessinger yesterday and he basically told me he enjoys the pressure and it makes him rise to the occasion and ultimately perform better. What do you think?
You know, for me, I've done it enough now to where it's good pressure, you know? Maybe early on in a career, yeah, sometimes it can hurt you. But for the most part, it's good for us and for me. I dig it. I dig the pressure now that we're on the home turf. If anything, it's going to give us confidence. Yeah, I'm all about it.
You haven't raced since the Lucas Oil Pro Motocross Championship finale at Crawfordsville, Indiana, in August. Has the break been long for you? I've noticed you've been staying pretty busy the last few weeks.
I mean, for me, I kept myself busy. It wasn't that bad. It was a good break and we had a little bit of time. We got a new bike, so that was exciting to get on. I think everything is better about it, too. I had motivation during this off-season and we still have an off-season after this race, but so far, for me, it has been easy time off. It's felt good.
I know you rode a KX250 two-stroke earlier this week. How was that?!
[Laughs] Gosh, when you jump on one of those…. Maybe it's because we don't ride them anymore, but it's so much fun. It was so much fun to just let that thing eat.
I'd assume the power characteristics of the 250 two-stroke compared to you 450 four-stroke are radically different to a rider at your level. True?
It's way different. You have to ride them a lot higher up in the powerband, where with the 450 you have all that torque. The 250, you have to keep that thing singing up high; you have to keep her going.
Hypothetically, how would you do at a 450 National if you lined up on that bike?
You know, riding that thing the other day, if you could get it off the start and you were on the right track conditions, it could be competitive. But on the wrong track conditions and if you had to get off the start, you'd get worked. That's where the four-stroke is different.
[Note: If you want to cast your eyes upon Eli Tomac's new two-stroke video, it is titled "Twomac" and will drop this week on the Monster Energy YouTube channel.]
The FIM Motocross World Championship wrapped up on Sunday at the Imola circuit in Italy. Were you able to check in on the race or the scan the overall results?
I didn't watch the highlights this time. I normally do, but I didn't watch Italy yet.
After Sunday's race at Imola, Jeffrey Herlings made mention a few times in the media of how he is determined to try and win both motos at RedBud. Can you take that character? Is the overall team score more important to you?
Well, that's what's going to be tough. I will say yes, the team result is for sure at the top of the list, but at the same time, we want to show America that we truly are the fastest and the best, so if I'm in the right position, heck yeah I'm going to give him a run for his money and do everything I can to beat him.
You've been a member of Team USA on two occasions—one time on the 250 and one time on the 450. With the exception of some bad luck and a few off-song starts, you have been very competitive at the event. All this withstanding, you sound strong and confident heading into RedBud.
Yeah, I've been there and I've always had this good energy and a good racing spirit, and it has been exciting. That gets me through that weekend. It's a double-day event and it's long and tough, [and] we haven't won as a team when I've been on it, but for the most part I've had a great time and it has been exciting.
Have you been able to speak with your Motocross of Nations teammates Aaron Plessinger and Justin Barcia? The two of them have been riding together quite a bit, and both guys have mentioned to me, "Oh, we know Eli is putting the work in for this race! We don't worry about him!"
[Laughs] Just that time out in California a few weeks ago when we all rode together, but yeah, we're all ready. We're good to go.
As far as the weather goes, there may be some light rain and a few showers or thunderstorms, but it doesn't look like anything that would lead to a washed-out quagmire. Do you think the weather will play a role in this deal?
The weather can always throw a wrench in the spokes, but as long as it is not a downpour and the conditions are loamy, I would say that the playing field is the same for all of us. We'll be just fine. If it does happen to turn into mud, I think all three of us are proven mud riders. Either way, we're in a good position.
You've won championships and a hell of a lot of big races, but I'm sensing a Motocross of Nations win would mean a lot to you.
It would be. It would just be the icing on the cake for this year. We had a lot of success in both series in 2018, but to get the Chamberlain Cup for Team USA would be outstanding.
We haven't won the MXoN for six straight years now, and all the American fans who show up at RedBud aren't going to go home happy unless Team USA wins. It's a challenge, but an exciting challenge…
I mean, it's going to be bonkers, but I think it's going to be a good thing for us. We won't know until we get there, but I think it's going to be a good race and our team is healthy coming in, so we'll give it all we've got.