First Thor Pitbike of Nations to be Held at RedBud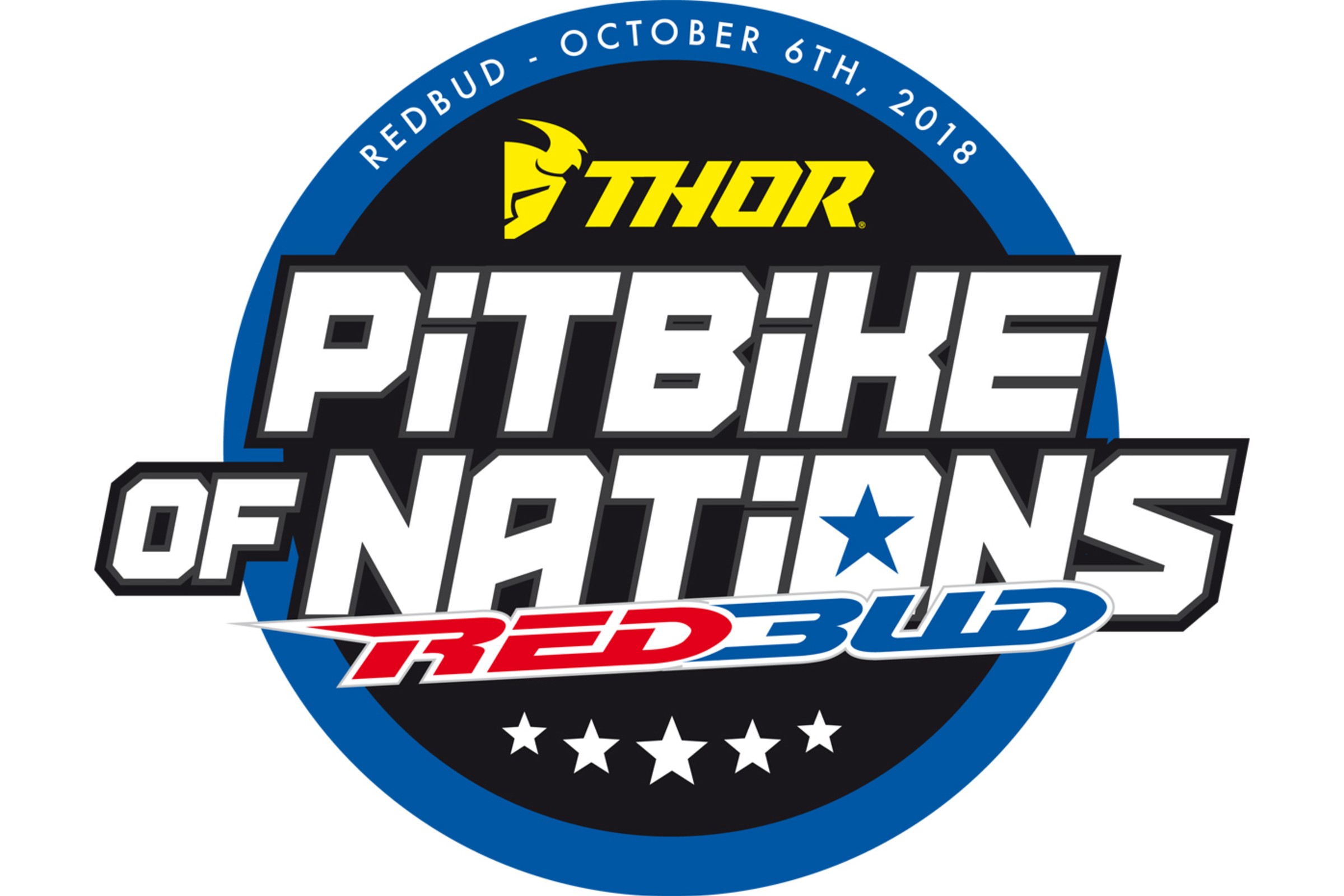 BUCHANAN, Mich. — For the first time ever, the Motocross of Nations will be invaded by pitbikes. That's right—the THOR Pitbike of Nations is happening at RedBud on Saturday, October 6! Fourteen countries will compete on stock Yamaha TTR 110s: USA, Canada, New Zealand, Netherlands, Sweden, Italy, South Africa, Belgium, France, England, Ireland, Australia, Mexico, and Vatican.
One bike per team, one moto per rider. Three motos for the inaugural Pitbike of Nations Cup and national pride! Ryan Villopoto, Ivan Tedesco, Gareth Swanepoel, and Eddy Seel are among the riders representing their countries on the RedBud night track. You don't want to miss it!
Event organizer Rob Buydos couldn't be happier about the event. "It was a dream of mine to have a Pitbike of Nations. Now is the time, and RedBud is the place." Big thanks to THOR, Yamaha of Warren, MX Tire Dunlop, Pro Circuit, WG, LeBigUSA.com, and the crew from Throttle Jockey for making all the bikes so cool. Watch for the parade of riders heading to the track Saturday night at 8:30 p.m. If you spot Team Vatican, make sure you get a good photo.
What: THOR Pitbike of Nations
When: Saturday, October 6, 2018
Who: 14 countries
Time: RedBud night track — 8:30 p.m.
Contact: lebig@redbudmx.com
Phone: 1 (269) 695-6405