Cole Thompson Tops Rockstar Triple Crown Delaware Supercross
September 23, 2018 7:30am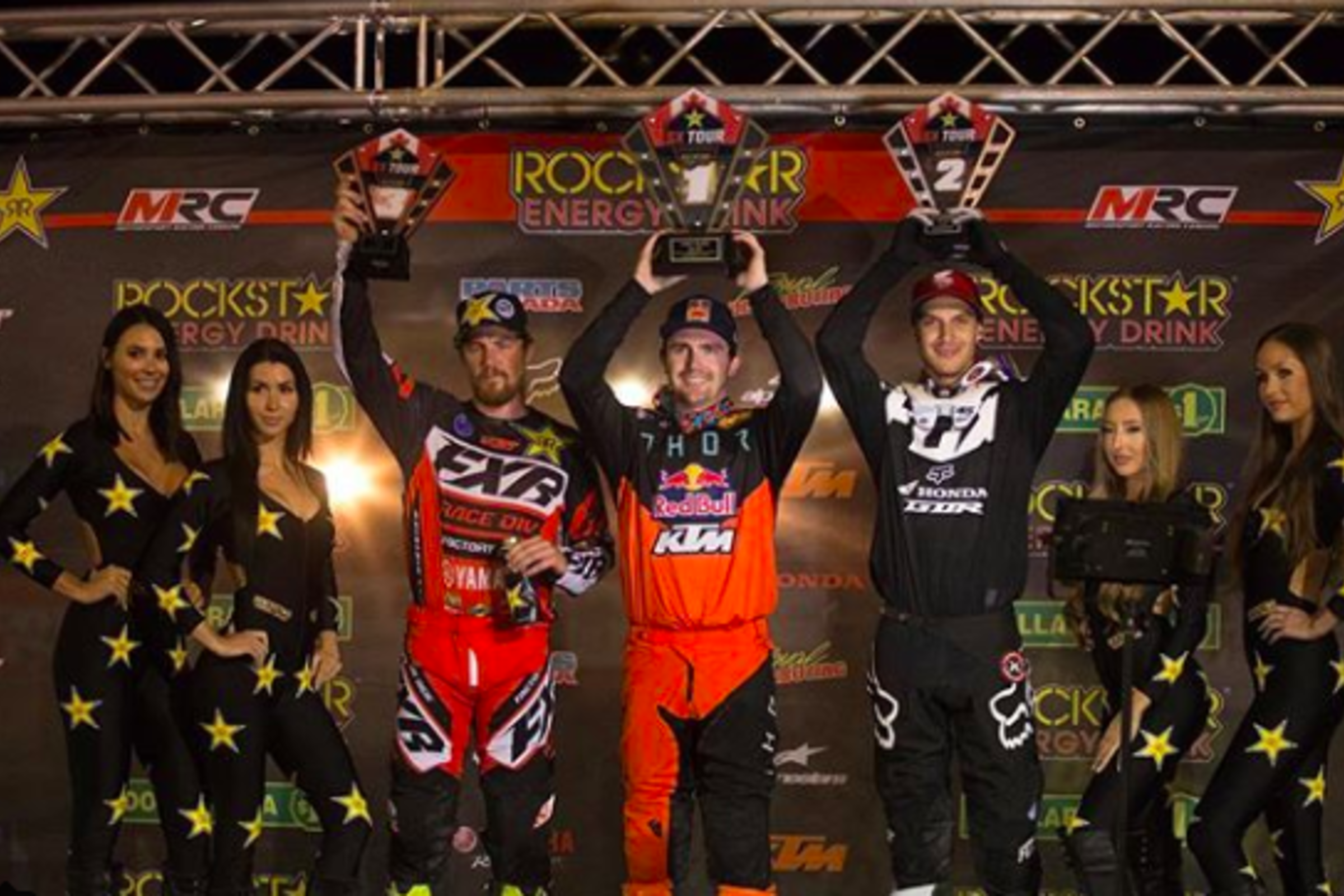 The second round of the supercross portion of the Rockstar Triple Crown series took place last night in London, Ontario, at Delaware Speedway.
In 450 Pro, Cole Thompson took the win over Colton Facciotti. Phil Nicoletti scored his first podium of the series with a third.
Jess Pettis earned his second straight win in 250 Pro over Shawn Maffenbeier and Logan Karnow.
450 Pro Overall
1. Cole Thompson
2. Colton Facciotti
3. Phil Nicoletti
4. Cody VanBuskirk
5. Tyler Medaglia
6. Dillan Epstein
7. Davey Fraser
8. Ryan Derry
9. Mitch Goheen
10. Donald Turner
250 Pro Overall
1. Jess Pettis
2. Shawn Maffenbeier
3. Logan Karnow
4. Marco Cannella
5. Jake Tricco
6. Eric Jeffery
7. Jack Wright
8. Quinn Amyotte
9. Wyatt Waddell
10. Sam Gaynor