Chad Reed To Race Monster Energy Cup with Autotrader/Yoshimura Suzuki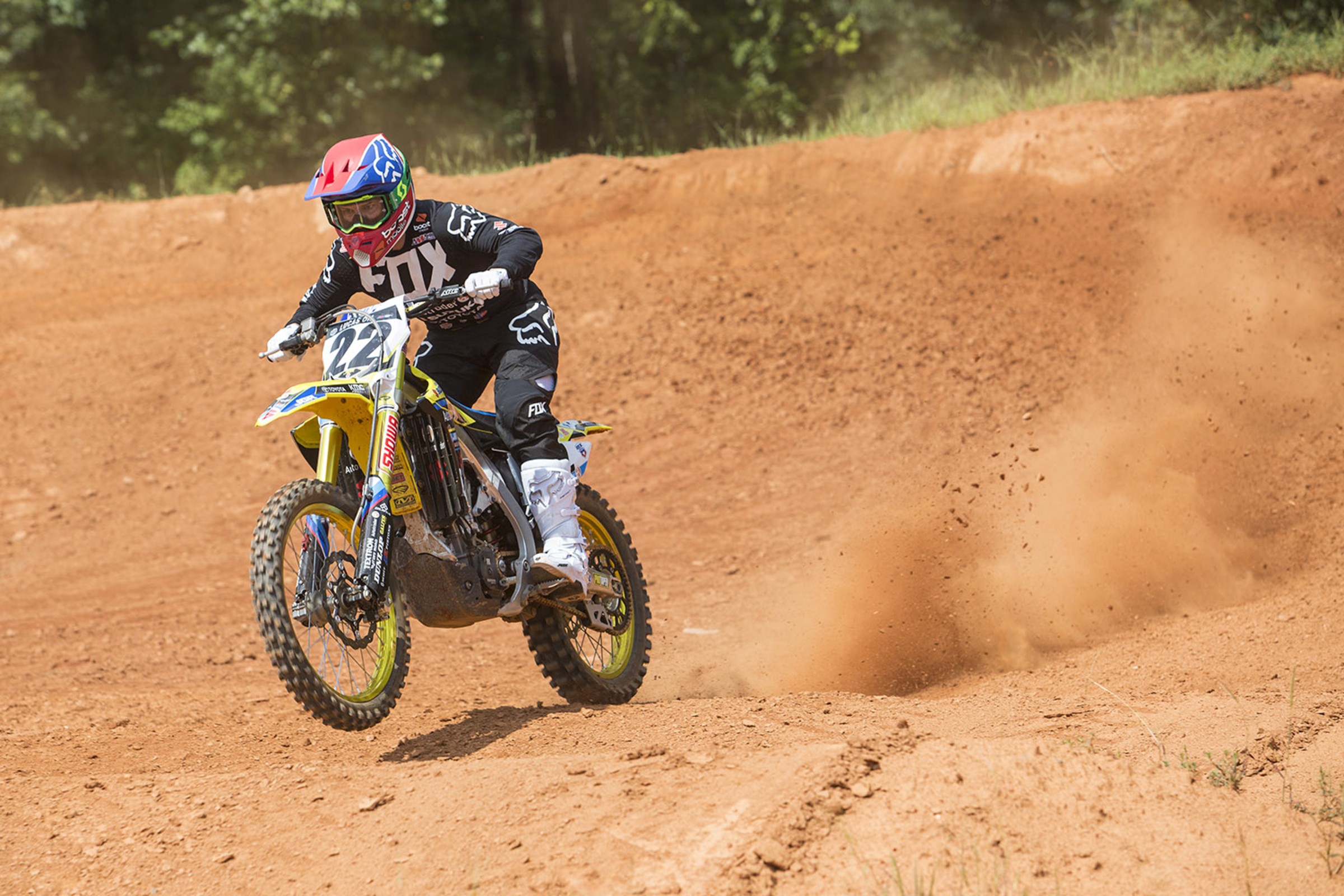 Las Vegas, NV
Monster Energy Cup
Monster Energy Cup
Chad Reed and Joe Gibbs Racing (JGR) have agreed to a deal that will see the two-time AMA Supercross Champion compete at the Monster Energy Cup on October 13 with the JGR-run Autotrader/Yoshimura Suzuki team.
Reed contested the 2018 Lucas Oil Pro Motocross season finale with the team at Ironman, finishing eighth overall in his first Pro Motocross race since 2015. After the race, Reed said one of the reasons he returned was because the team.
"I can honestly say the only reason I did it is because of how much fun I had. During the test (with the team), the bike that I started on and the bike that I finished on improved a lot. At that point, I'm making it for me. I really enjoyed that part of it. For me, coming here, a nasty weekend, be hard on the clutch in the first one. They threw a new engine in it. I didn't even think about it. So it was really a lot of fun. A few of them I've worked with before. Some of them are completely new to me."
After Ironman, Reed spent several weeks testing the RM-Z450 at JGRMX's North Carolina facility. According to team manager Jeremy Albrecht, Reed has proved pivotal to the team's testing program.
"Chad Reed has been outstanding to work with," he said. "He has proven to be a valued addition to our testing program with the Suzuki RM-Z450. I'm eager to see Reed race in Las Vegas, and I think we will turn heads. This should be fun."
Reed added: "My experience with the team at the Ironman National was awesome. The race went better than I personally thought it would, because I wasn't in 100-percent race shape. I achieved my personal goals. Since that time, I have continued to work with the team and help test the Suzuki RM-Z450. I'm enjoying the bike and team. I am looking forward to racing the Monster Energy Cup."
What does this mean for the 2019 Monster Energy Supercross season? We'll have to wait and see.