In the spring of 2017, former 250SX East Region Champion Wil Hahn took over his newest role in the industry as assistant manager at Monster Energy/Yamalube/Star Racing Yamaha. Turns out his timing couldn't be better, as the team absolutely killed it, with multiple riders putting in good performances and Aaron Plessinger wrapping up both the 250SX West Championship and Lucas Oil AMA 250 National Championship. We caught up with Hahn to chat about what his first year in management was like.
Racer X: Your year as assistant team manager at Monster Energy/Yamalube/Star Racing Yamaha just wrapped up and the team crushed it. How was it for you?
Wil Hahn: Other than not winning 250SX East, I don't think you can draw up a better year for us. Aaron did exactly what he started out to do in October. He made some changes in his life, made some sacrifices, and made it happen. He buckled down and did it. And not only that, we had multiple race winners outdoors with Justin [Cooper] and Dylan [Ferrandis] also on the podium. It sucks we didn't have Mitchell [Oldenburg] out there, but the guys were on the podium at one point or another. That's pretty cool, especially considering we started the season with just two riders. Looking back at everything, we couldn't be happier with how everything went and the progress we've all made, including myself. It comes from this whole team and how we're working together.
I don't think anyone deserves sole credit; we all came together and knew what we needed to do. A lot of that comes from Bobby [Regan] and Brad [Hoffman]. Those two have been there so long and really understand the direction of the team and who to put where to make things successful. But at the end of the day, we just have a really good group of people. From the mechanics to Swanny [trainer Gareth Swanepoel], the whole staff is great.
You're still at the races, obviously, but you're not racing. How much different is it for you personally to be on the other side of things? What's it like being there but not racing?
It's definitely different, and I was curious on how all that would feel, you know, being there, and if I'd still get the same excitement seeing the team win or succeed. Surprisingly, it's the same satisfaction I felt when I did it. I was wondering if that'd be a void in my life, but I don't have that. I still get to ride a factory bike, I still test quite a bit, but without the stresses of being on a clock. I go as I want at my pace and time. The biggest difference is, you're worried about other people instead of just being "selfish" and worrying about yourself. You're worried about four riders, mechanics, staff, and this and that. I love it. The best thing, when it rains like it did in Indiana, I don't have to go out there anymore!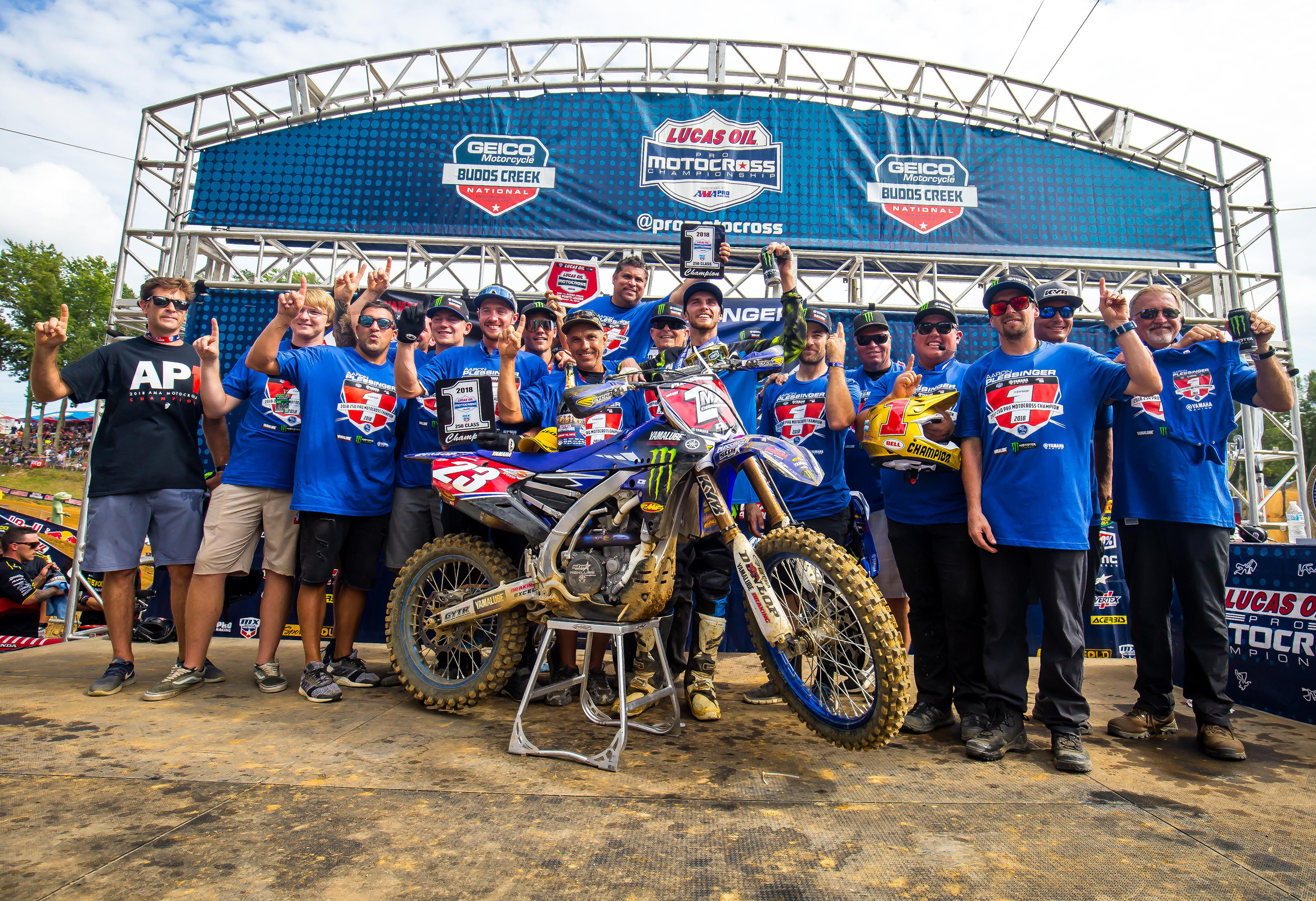 What was the biggest unexpected aspect of the job you encountered?
I expected it to be hard work and long days. And it is; we're flat-out. When we're racing, we're at the shop every day, then you leave to go to the races and get back on Sunday. You've got about half a Sunday to regroup and get ready for the next week. As a racer, I don't think you realize how spoiled you are sometimes. On certain days, you might only have an hour or two of training you have to do and the rest of the day is yours to do your thing, go to the grocery store, whatever. It's just finding that balance of being organized at home. I knew this wasn't going to be easy, but I think coming to Monster Energy/Yamalube/Star Racing Yamaha was the best decision I've ever made in my life.
I've asked other guys that question and they usually say it's the volume of emails and texts they get.
That's a good point, but I knew that was going to part of it. You're the go-to for not just the team, but for people who are interested in the team, media, anything like that. First thing I did was buy a laptop for the shop, I've got a laptop at home, and I have the iPad on the plane. It's nonstop.
I've heard you talk about how much fun those 125 All Star races were. How much time did you put in getting ready for those?
At Hangtown, I'd actually crashed like six weeks before that testing on a 250 and hurt my knee. I think I rode once or twice before Hangtown. But I wanted to do it anyway, so I just did it unprepared and it went relatively well. I still train most mornings anyway before I go to work; I hadn't quit that. I might be a bit more lenient on some stuff, like having a glass of wine or a beer with dinner, which I wouldn't do when I was racing, but I still train a decent amount. But as for the rest of the rounds, I tried to get a solid two days in on the bike before the race instead of just showing up.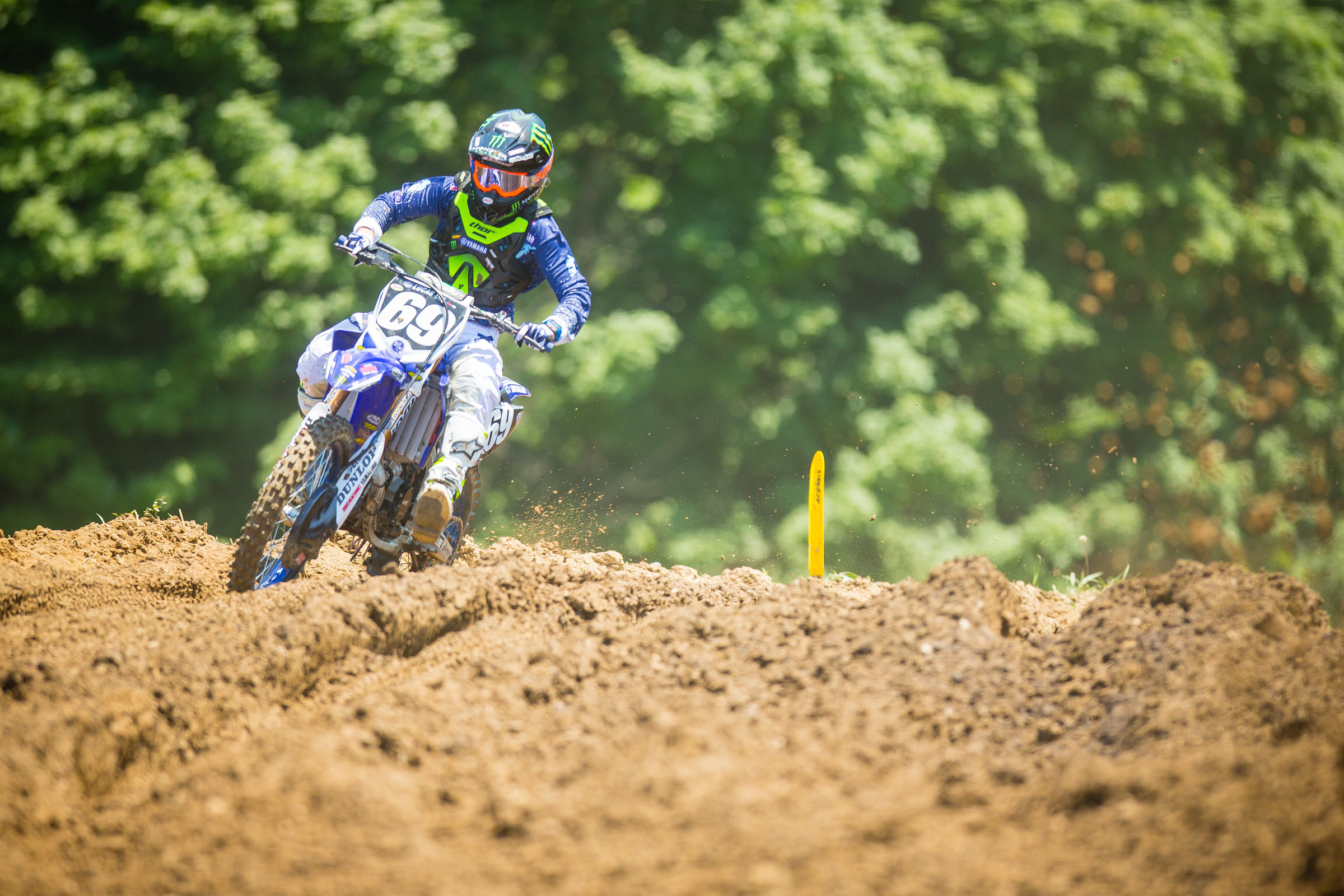 Did those races ever make you want to get back to racing?
There are always those feelings. I don't know if you'll ever fully get rid of them until you can't ride the way you want to ride. There are still moments. I test quite a bit and sometimes I'll feel really good on the bike and everything will feel dialed in. I've never ridden a bike like ours on an outdoor track, and for me, the nationals were always the biggest struggle. So now, riding that bike outdoors, there are a lot of what-ifs, I'm not going to lie. It makes you think you might still be able to do something out there. There will always be that little part of me that wouldn't mind doing it. But then reality sets in. For example, I crashed Monday testing and it's like, "This is why I stopped doing this." It's not that I'm scared to get hurt, it's that I just don't want to go through that whole process anymore. It's a stress that's not needed. But in your brain, yeah, you always have that thought. I'm just so happy with what I'm doing I don't have that void where I feel like I need to be doing it. Everyone on our team just works so hard, the entire staff, and I see it daily.
Speaking of that, talk a little bit about the actual team infrastructure that most fans don't see, and even racers sometimes aren't even aware of. There're a lot of components in a championship team.
I think the biggest guy who goes unnoticed is the truck driver. He's driving all these miles, he's cleaning the rig, he's cooking the food, and he's dialing everything in. We get to the track in the morning and breakfast is ready for everyone. And if a rider requests something, he'll make sure he has eggs, oatmeal, whatever, ready for them, too. That goes pretty unnoticed. And just the whole staff. Brad, Jeremy [Coker], myself, Drew [Hopkins], and all the mechanics. All these guys are the unsung heroes. They're there on Sunday after the race at six in the morning rebuilding race bikes, they get back, then they fly back out on Thursday. We all sacrifice a lot to do what we love, and it's cool. It's cool to be on a team where everyone gets along as well as we do. It feels more like a family than having a job. The camaraderie we have is pretty damn special.
Winning championships probably helps too, huh?
[Laughs] Yeah.