Great Britain Announces 2018 Motocross of Nations Team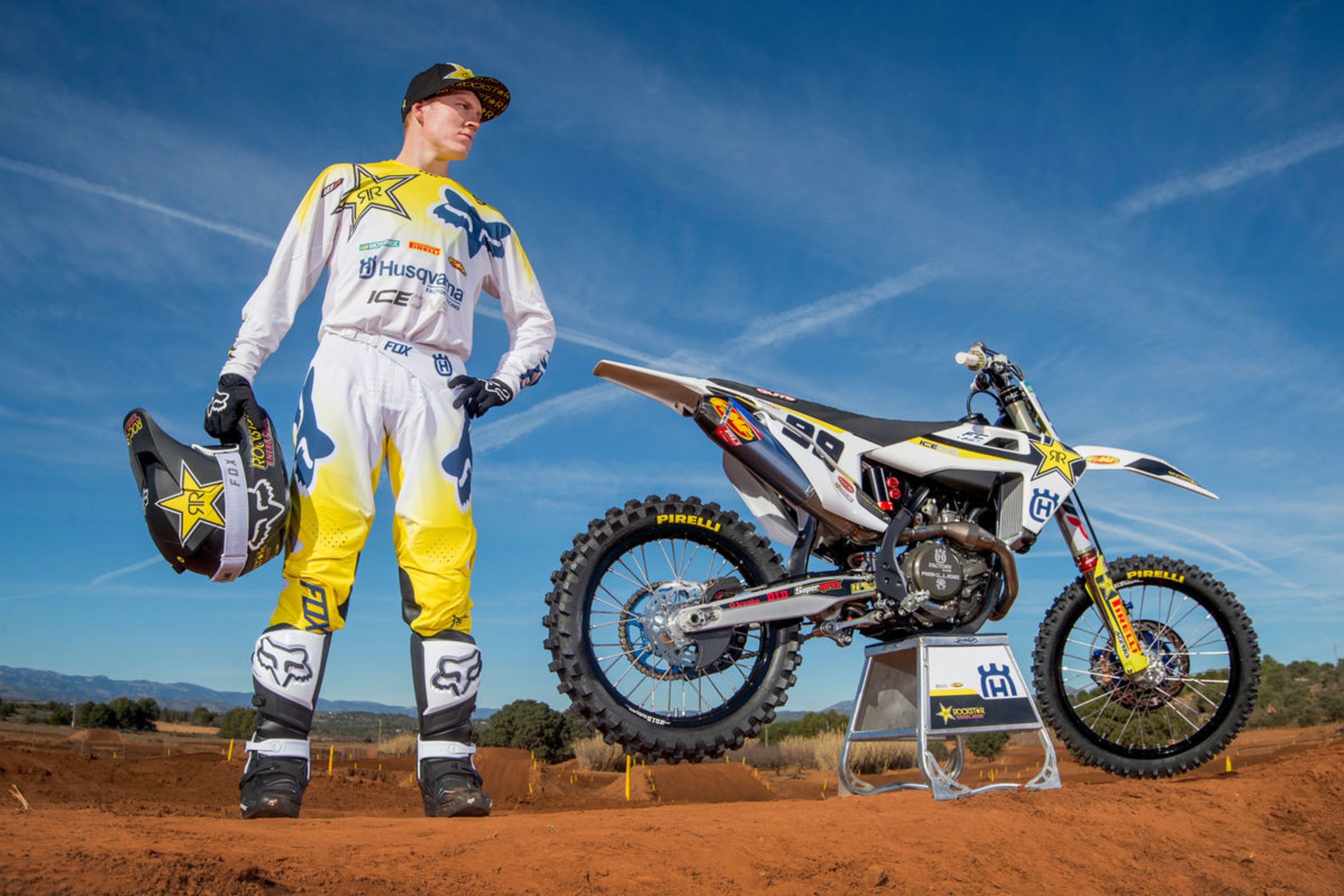 RedBud MX
Buchanan

,

MI
Motocross of Nations
Motocross of Nations
Motocross of Nations rosters are starting to round into form, with only a few top teams left to announce. Today, Great Britain announced their team for RedBud. Representing the team in MXGP will be Tommy Searle, with Ben Watson in the MX2 spot and Max Anstie racing Open.
Searle has represented the country for a decade now, including last year when a team of Searle, Anstie, and Dean Wilson snapped a podium-less streak that dated back to 1997.
"I'm happy to have been chosen to race for my country again as this will be my tenth time doing so," Searle said in a press release. "I know what to expect and what it takes, and we will work together as a team and give everything possible!"
Watson, 21, will be making his MXoN debut for the team at RedBud. "I am so motivated to give this opportunity absolutely everything for myself, the whole of GB and everyone who has put their trust in me," he said in a statement. "I am feeling very privileged to be selected and cannot wait to do all I can along with Max and Tommy to get Team GB on the podium again. Let's go"
You can learn more about Watson and his breakthrough season in our interview with him here.
Anstie, who went 1-1 at home last year at Matterley Basin in MXGP, will ride the Open Class this year.
There were several other riders hoping to make the team, including Jake Nichols, who even came to the U.S. to race the RedBud National to prove his worth for the squad. Team manager Mark Chamberlain admitted it was not easy to narrow the team down to just three riders.
"This is year has been really tough to pick the team," said Chamberlain. "Lots of different hurdles had to be overcome to get to this decision. I'm pleased with the riders selected and feel it's a really strong team. I would like to thank the riders selected and the ones who haven't made it for their professionalism. It's great to have so many good riders and all of them wanting to be on Team GB! The focus now is on the build up to the race and making the best possible surroundings for the riders to get the job done. It's great to have Ben Watson on the Team as being his first year he is buzzing. That with Max and Tommy with the experience they bring together a really good team."