To get to the Stedelijk Motocross Centrum van Lommel, one can roll through Brussels or Leuven in Belgium, or, coming from the other direction, motor through Eindhoven in Holland before finally holding station at a sprawling patch of giant sand that strikes fear into the world's best motocross racers. One rider who has fully committed to setting up shop in this Flemish-speaking municipality of 34,000 inhabitants is young Englishman Ben Watson.
Hired on by the Kemea Yamaha for the 2018 MX2 Motocross World Championship, Watson, 21, has flourished this season: He is a perennial top-five finisher (the #919 racer has placed in the top five in 15 of 28 motos thus far in '18), finished on the podium at the MXGP of Russia, and is beginning to take a look at moto victories as the campaign winds itself down to Imola, Italy, on the last day of September. Armed with a strong work ethic and highly competitive spirit, Watson, if all goes to plan, hopes to be the next Motocross World Champion for the United Kingdom since James Dobb all the way back in 2001.
With the weekend off before the MXGP World Championship contingent touches down at Lommel for Sunday's MXGP round, Ben Watson took some time out to check in with us and let motocross fans in the United States of America in on his story.
Racer X: Ben, what are you up to this weekend in Lommel?
Ben Watson: I'm just literally driving back from the track. I've been training in Lommel all day today. It's pretty warm here at the moment, and I just did four sessions and some sprints.
American fans may not be aware of it, but you made a big commitment to leave Great Britain in order to set up everything in Lommel to where you can ride and train on any given day at all.
Yeah, it's completely different from the U.K. Coming here is like a bit of a concrete jungle to me. There is just no real life here. Everything just seems like it is buildings and roads. There's nothing real natural here. It's just a strange lifestyle. Everybody just kind of cycles around. It's just completely different. At my home in the U.K., I live in the countryside and have a little pit bike track in the garden. It was a little bit like a farm with a few horses and stuff like that. To come here and to live in a small apartment in the middle of Belgium is completely different, but it's just for a short time and it's my job. It's one of those things where I just kind of got on with it and it has actually gone good.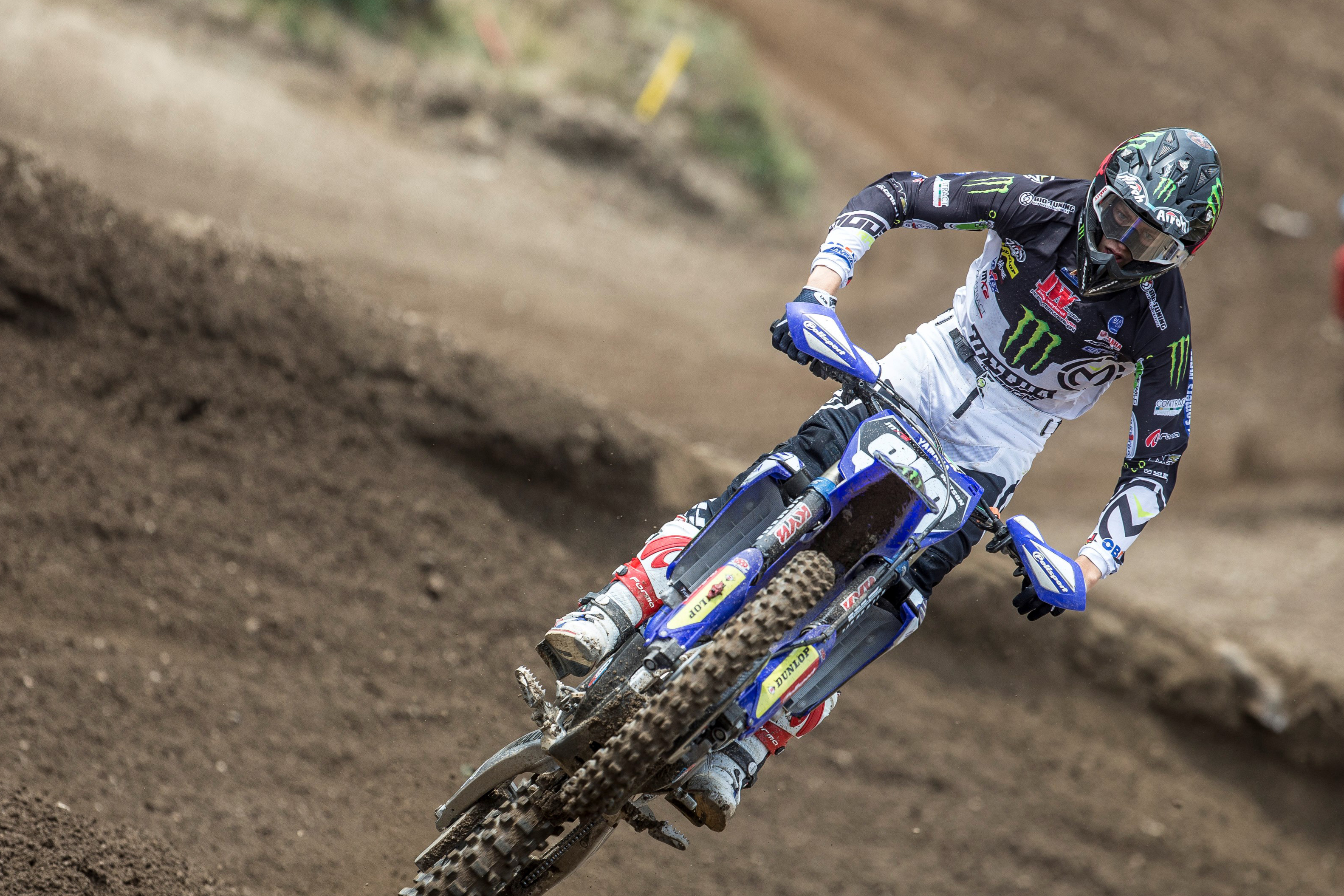 Probably not a lot of distractions around, eh? East, sleep and ride your motocross bike…
Yeah, it's just eat, sleep, ride, and train here, and there are distractions! [Laughs]
And you have 1986 250cc Motocross World Champion Jacky Vimond working as your cornerman.
Yes, Jacky is my full-time trainer on and off the bike. He's working for the team and he's training me. Right now he's pretty much one-on-one with me. Jacky is at every race with us and I'm with him every day during the week, too.
Word is that Jacky has helped you a lot with your conditioning, endurance, and even in-race aggression. It sounds like there is a very good relationship between you guys.
Yeah, definitely. We get on really well. Honestly, I think I have spent every day with him since I came over here. I've seen him every day. Even if we're not training, we find something enjoyable to do. Yeah, he's made my time here a lot easier and a lot more enjoyable, actually. I'm sure if Jacky wasn't here, for me, I'd struggle to know what to do because there is nobody here and I'm just here on my own. Jacky tells me what he wants me to do every day on and off the bike. I don't have to worry about thinking, "Okay, what should I do today?" or "Is this right?" I just kind of put all my trust in him, and right now it's going really well.
It's the same way here in Southern California: During the week, when the riders and teams test and go through everything, professional motocross and supercross isn't the most glamorous sport on Planet Earth. It's a job at that point, isn't it?
Exactly. Especially here. I've been to California when I was a young kid, so I don't know what the lifestyle is there, but here there is no nightlife and there is nothing too distracting during the day. It's literally a workplace, and it's actually really easy to train here.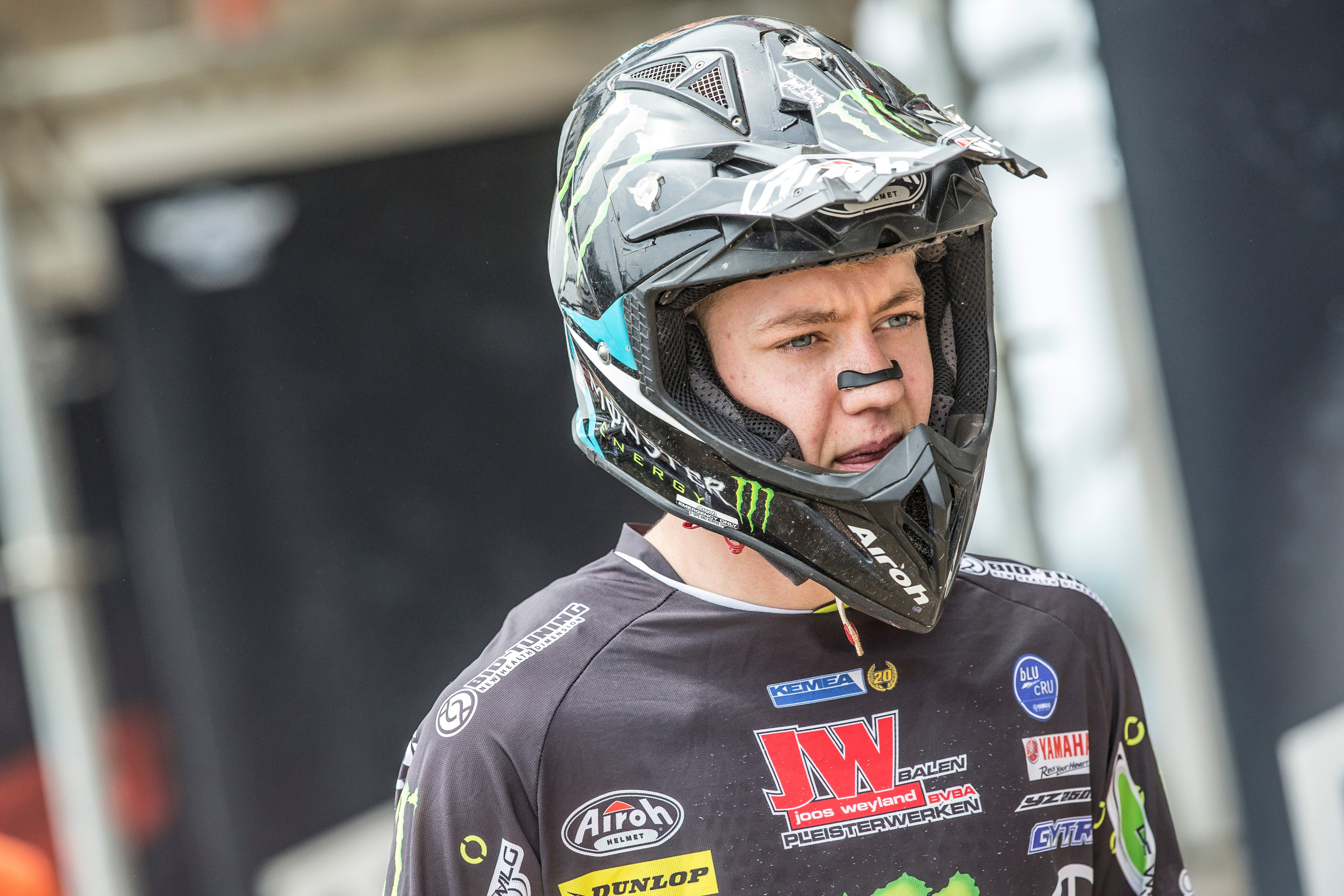 So far, so good for you in the 2018 MX2 World Championship: fourth in points with only six Grands Prix and the Motocross of Nations remaining on the calendar. Furthermore, your consistency, especially for a young rider in the World Championship, has been excellent.
Yeah, it has been a really consistent season so far. Unfortunately, I had that bad result at Czechoslovakia [Czech Republic]. Beyond that, I haven't really been outside the top five many times this year. It's a huge jump from last year and a massive step in the right direction. I want to really concentrate and have a really strong end to the season here.
What do you attribute your consistency to?
I don't know, because from last year to this year, I've literally changed everything. It's hard to pinpoint one thing that is different. I've changed everything. I've moved to Belgium, I've gone from KTM to Yamaha. It's hard to know what that change has been, but specifically I'm a lot stronger and I have people that can help me in the right direction.
And gaining confidence has to be huge for you as a racer.
Yeah, because after this past winter, I didn't see that much change in myself. I didn't notice that I was going any faster or slower. We then went to Argentina for round one, where we came away with two fourths. That was a big shock for me and the whole team. That just triggered something to where it was like, "This is where we belong—fighting for podiums and going for race wins." Yeah, the first round couldn't have much better for me because none of us expected it. It was a shocker.
You landed on top of the podium at the MXGP of Russia. That was a very big deal to you, wasn't it?
Yeah, it was a massive dream. It was something I had been thinking about as a kid. To be on a World Championship podium was always something really big for me and always one thing I wanted to achieve in my life. I didn't expect it to come as soon as it did. When I signed with the factory Yamaha team, it was a huge goal for me, and I knew that the support they would give to me was good enough for that. That was one of my main goals and it meant a lot to me.
Does Marnicq Bervoets, a three-time 250cc vice World Champion who is involved in Kemea Yamaha management, help you out as well?
Yeah, yeah. He's a real funny guy. He's always at every race, also. He's placed fourth in the world three or four times and he was one of the best, and it is really nice to have people like him around you and giving you the advice they can give because they've been there and done it.
It's been nearly 20 years since a British rider won an FIM Motocross World Championship. Tommy Searle is nearing the twilight of his career and Max Anstie isn't challenging for a title this year. Are you getting attention from the fans and industry people in the U.K.?
Yeah, from last year to this year, there has been so much more support for me. Like I said before, Argentina was a shock for me and the team. I think for everybody back home, it was a huge shock as well to see the progress that we had made during the winter. Now, the Motocross of Nations talk is coming up and people are kind of giving their predictions on Team Great Britain and it appears like I'm everybody's number-one pick. From last year and now, where I'm almost everybody's choice, is absolutely massive.
So you're keen to ride for Great Britain at the rapidly approaching Motocross of Nations?
Yeah, I'd absolutely love to do it. It's just one of those things to do and say that you rode for your country. Yeah, I'd absolutely love it.
Were you able to watch the recent Lucas Oil Pro Motocross Championship race from RedBud and check out the track?
I watched it. A good friend of mine, Jake Nicholls, he came over from the U.K. to race RedBud and he was riding very well there. He was fighting for top ten in both motos, and it was nice to see that from a friend from the U.K. The track looked really good as well. It was nice to watch.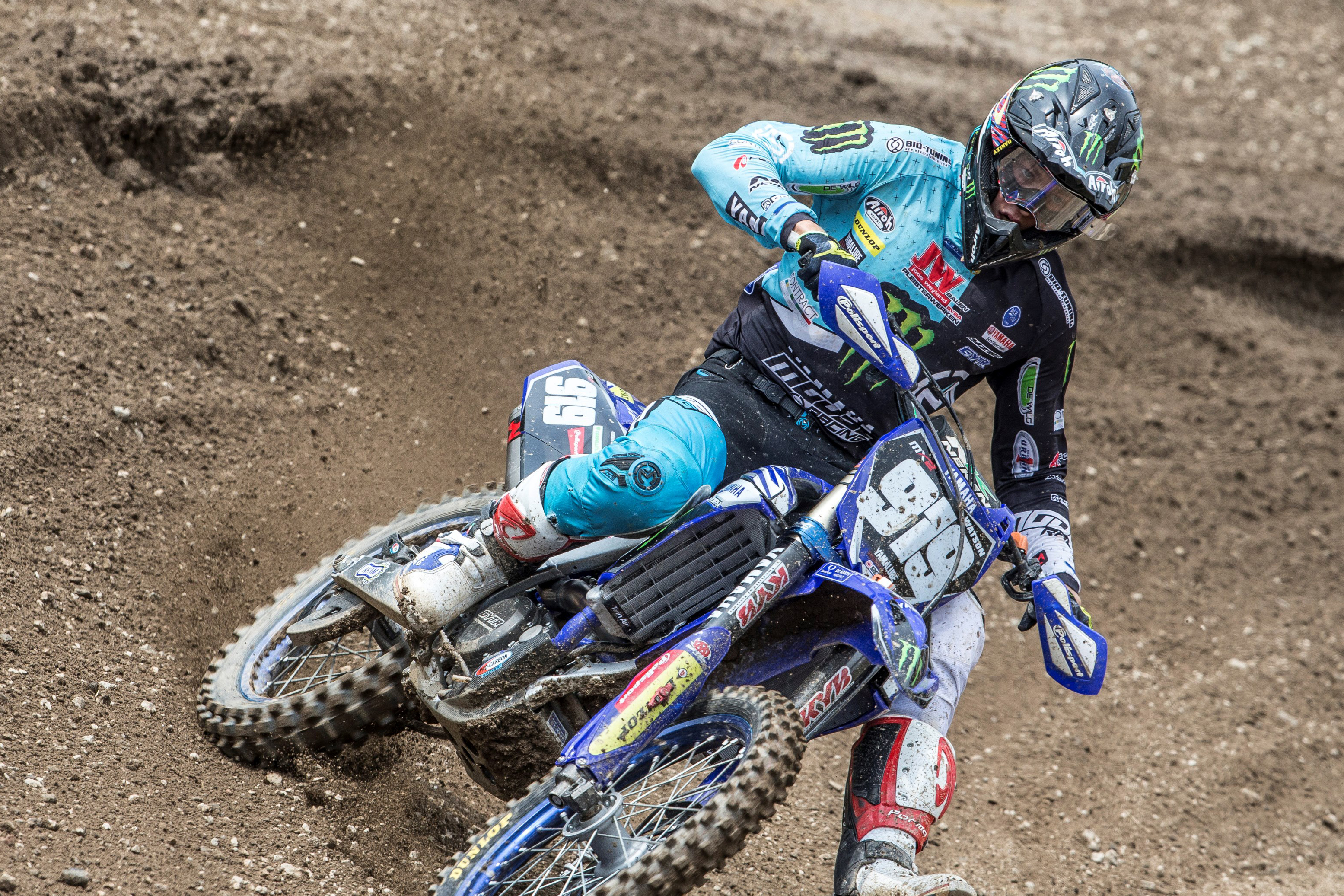 There are six Grands Prix yet to be run this season. What other things would you hope to achieve leading up to the final moto at Imola?
I'm not really thinking if I can get a win or if I can get more podiums or this or that, I just want to be giving my best every weekend and just keep fighting as much as I can. After this weekend in Lommel, I'll be moving to the 2019 bike, so that's going to be a little bit of a change for me and I want to try and step up another level with the new bike. I've done a little bit of testing with it and right now, I'm very happy with it. I hope to just keep putting in solid results and staying consistent.
The MX2 World Championship has been remarkably competitive this year. Can you tell us a bit about the competitive landscape you come face to face with on any given weekend?
Yeah, this year there has not really been one standout guy. Right now, there are, like, six of us—obviously Thomas Covington, Thomas Kjer Olsen, Calvin Vlaanderen, myself, and the two KTM boys, Pauls Jonass and Jorge Prado. It's like if you get a good start, you know you'll be fighting with those six guys. You really don't know what to expect from these guys. Covington has been really strong the last few races, and so has Vlaanderen. You really don't know what to expect. You just have to go out there and give it your absolute all. It's really rewarding when you come from a little bit behind and fight with the guys because they all want it so much. Everybody is showing a lot of speed this year.
What's your long-term plan in the sport? What do you want to achieve?
I turned 21 in June. I've signed for two years with Kemea Yamaha, so that's this year and next year. Yamaha then have a third-year option on me, so I'd really like to ride the 450. Depending on how next year goes on the 250, we'll see about the third year. I also thought about doing just one race in America. I'd love to do one outdoor national and just see the difference between where I'm at with the guys in America. Now that I've hit the podium here in Europe, I'm really kind of intrigued to see if the level in America is deeper or if we are all equal. I really don't know. If I ever have an opportunity to do a race in America, I'd take it straightaway.