Budds Creek Motocross Park
Mechanicsville

,

MD
Budds Creek
Lucas Oil AMA Pro Motocross Championship
Aaron Plessinger wrapped up his first Pro Motocross Championship this past weekend. After a long battle with several riders, including Zach Osborne, Jeremy Martin, and Alex Martin, Plessinger not only outlasted the group, he simply took over. The AP train really left the station at RedBud, steamrolling the field to four straight moto wins and three consecutive overall victories. He never relinquished that momentum, adding to his points lead each and every round since. Even this past weekend as he clinched the title, he still added to the lead. It's just been that kind of year for Plessinger. Things are going his way and he is capitalizing on the opportunities.
With that success, it seems that plans are changing for the immediate future. From what I know, the original plan was for Plessinger to defend his 250SX West Region Supercross title next season and then possibly move up to the 450 Class for Lucas Oil Pro Motocross. Having earned number-one plates both indoors and out next year, many wondered if Yamaha would want Plessinger to stay down for the entire 2019 season, a la Zach Osborne this year. Number-one plates are powerful marketing tools and don't come along all that often. I just couldn't imagine Yamaha foregoing a run with the #1 in lieu of Plessinger making the full time jump to the 450. That seems to be exactly what is happening, though. Rumor has it that RedBud's Motocross of Nations event will be Plessinger's last 250 race.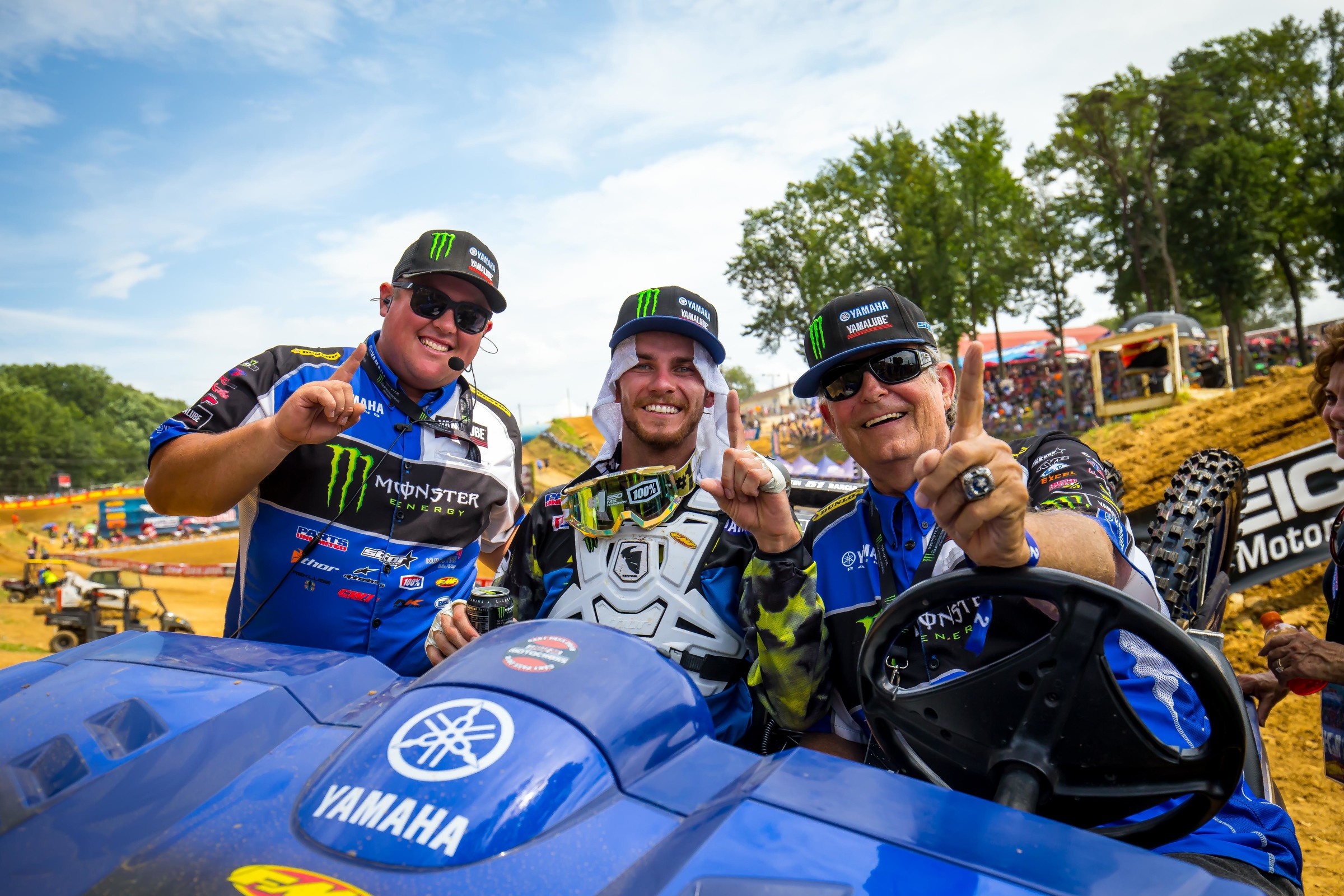 My question for this scenario is more about the financial impact and overall best move for Plessinger. With two titles in 2018, Plessinger is in the rare position of having leverage. The teams have had the power in recent years, essentially since the economy crashed in 2008. There are more riders than rides these days, and even less of those pay well on factory equipment. Yamaha surely knows they have a rising star in the likable Plessinger and will want to keep him happy. I can't see them giving him a "you're moving up or else"-type ultimatum, so he probably has quite a bit of influence in how this goes. If he doesn't, he should probably flex a bit of his leverage to have a louder voice.
Regardless of what is best for Yamaha's 2019 450 team outlook, Plessinger will hopefully make the best decision for himself and his career. Moving up doesn't always pay dividends. Sometimes staying down can be the wiser move. It can also be the most financially rewarding. Look at Justin Bogle or Malcolm Stewart. They moved up after winning titles and things haven't been easy. Some will say that Plessinger is simply better than those three, and maybe that's true, but let's look at Cooper Webb. How has that panned out in the past two years? The 450 class is the deep end of the pool, and while Plessinger could absolutely dive in and immediately swim, there is no guarantee of success.
The finances of this decision is where it gets interesting. Everyone knows that the top 450 guys make the most money. That's not breaking news, but there are only a few riders in that top category. The salary for a top 250 guy and a top-ten 450 guy can be very similar. The top 250 rider base salary from the team could be higher, but a 450 rider usually has the opportunity to sign his own apparel, helmet, goggle, etc., deals. Those numbers can vary, but for Plessinger specifically, how would that work? His contract says he is to ride for Monster Energy/Yamalube/Star Racing on a 250, and that means a team apparel deal. If he moves to the 450 but is still under that contract, is he still bound to that apparel deal, or would he be free to sign his own? The same goes for a helmet, goggles, boots, and other personal sponsor opportunities. That number could easily be $400K per year for a guy like AP, if not more. If Plessinger really worked the numbers, he could get more money out of Yamaha for moving up early, too. That's some serious motivation to move to the 450, right?
When I really look at the full picture, I am still not so sure that's the best financial move. Yes, his salary would be higher on the 450. There's no disputing that, and it's possible that he could get a huge offer that a 250 income can't possibly approach, like Webb signed in 2016. When a contract is still valid, though, I can't see the deal ballooning simply because he is switching to the 450. His main increase would be from the personal sponsors, and that's if they allow it. The other side of this equation is the potential bonus money that the 250 class represents. While you can't assume Plessinger would duplicate his 2018 250 success again in 2019 (if he stays in the class), it's still interesting to look at how 2018's bonuses stacked up for comparison.
Supercross bonuses are paid for championships, podium finishes, moto wins, and heat race wins. For 2018, Plessinger racked up a lot of those. Just talking round numbers, Plessinger's SX bonuses were in the $550-600K range. For this outdoor season (with one race to go), his bonuses have added up to somewhere around $625K. Not bad, right? Keep in mind this is just from the Monster Energy/Yamalube/Star Racing contract and doesn't count purse money or any personal sponsor bonuses he may have from Thor or 100%, etc. That's $1.2 million dollars at minimum that he has earned in 2018 simply in 250 bonuses (I think it's more like $1.4-1.5 total).
As we know, money like that is hard to earn. That is what makes 250 racing so attractive and why riders have attempted to stay down in the 250 class for years. Moving to the 450 class is exciting and Plessinger has a full factory effort to walk into, but bonuses like that are not realistic for most in their first 450 stint. With previous champions like Eli Tomac, Ken Roczen, Marvin Musquin, Jason Anderson, Blake Baggett, Webb, Justin Barcia, Dean Wilson, Osborne, Justin Hill, Chad Reed, and others in the mix, assuming big bonus money on a 450 would be optimistic.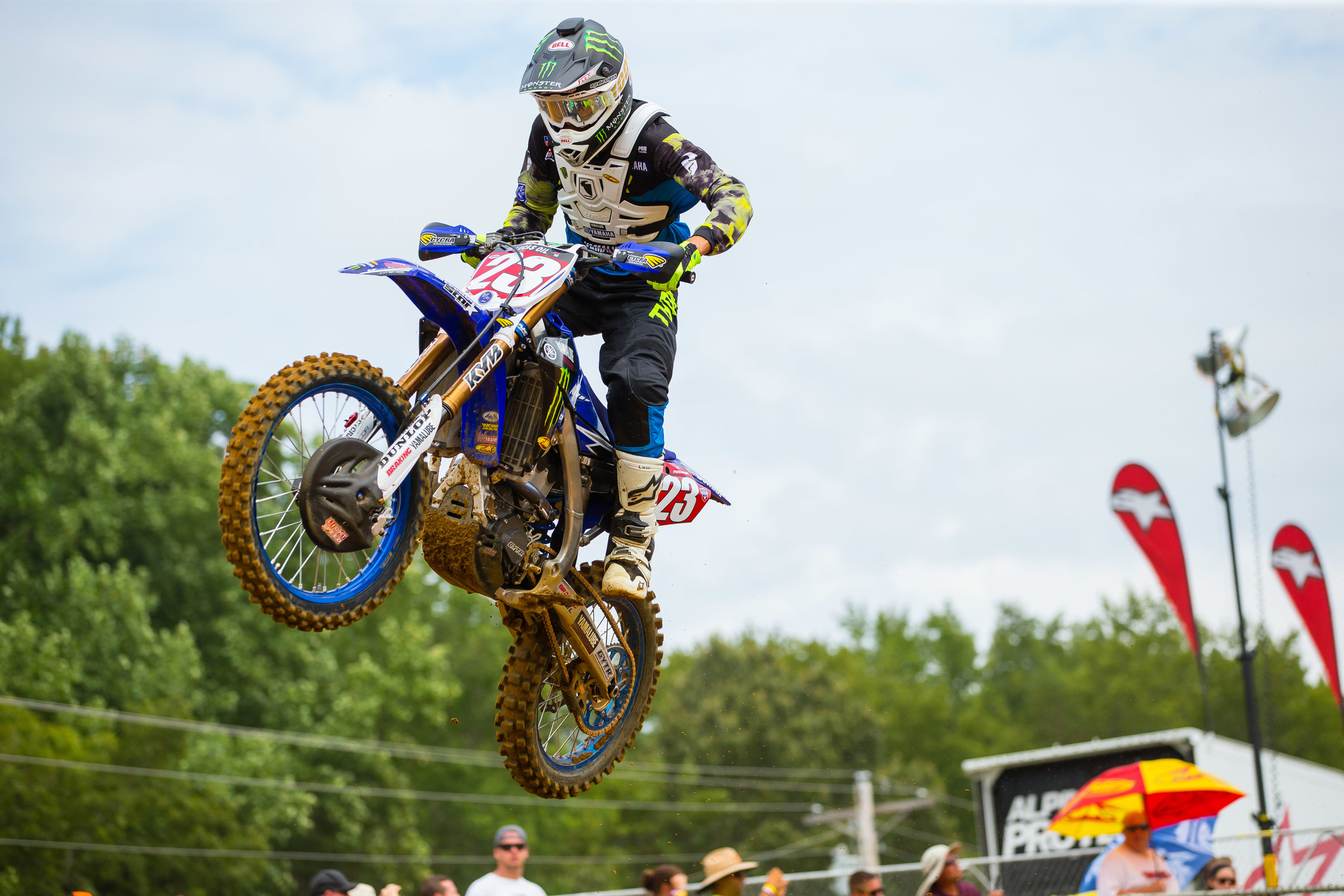 The decision here will be an interesting one with a lot of scenarios to consider. In my humble opinion, I think staying down another year, flexing that number-one plate, and racking up some serious bonus opportunities would be the smart play. Parlay this year's success into a solid 450 salary in 2020, along with personal apparel and accessory sponsors that are waiting in the wings right this very second. The 450 class isn't going anywhere, and there is a ton of money to be made on a 250 next year. Another year of seasoning and experience will only help, too. Ricky Carmichael has said several times that he wishes had stayed down in the 125 class one more year. There is a lot to be said for coming into the 450 class overprepared.
The realistic expectation here, though, is for Yamaha to move Plessinger up. Racing 450SX is considered the most important aspect of a brand's success (Yamaha). With the likely departure of Cooper Webb (by all inside reports), Yamaha will want to replace that spot with a contender. I was almost positive that spot would be filled by Dean Wilson, but things have changed. Yamaha seems ready to bring Plessinger to the big show alongside Justin Barcia. That's a pretty strong one-two punch, so Yamaha surely can't be blamed for that plan. I would bet there was some interesting theorizing of what's more important between Plessinger's number-one plates for all of 2019 on the 250 or the opportunity to have another 450 contender. I would guess that the opinion might vary between Yamaha and their factory 250 effort, too.
It seems that this decision has been made and Plessinger is headed to the big boy class. It's always fun to look at the cause and effect of a move like this. In some ways, Webb's departure might have played the biggest role in this move. Did it leave a hole in the 450 lineup that Yamaha needed to fill? Interesting scenario to ponder, no doubt. Regardless of how it came to be, Plessinger's big move is now on the horizon. The Motocross of Nations looks to be his last 250 race before he makes his 450 debut. Will he immediately jump to the front and battle for podiums like Trey Canard, Ryan Dungey, or Ryan Villopoto? Or will he land in the middle of the fracas, mixed in with Webb, Peick, Wilson, etc.? What say you?