Seewer Moving To Factory Yamaha; Tonus Staying At Wilvo Yamaha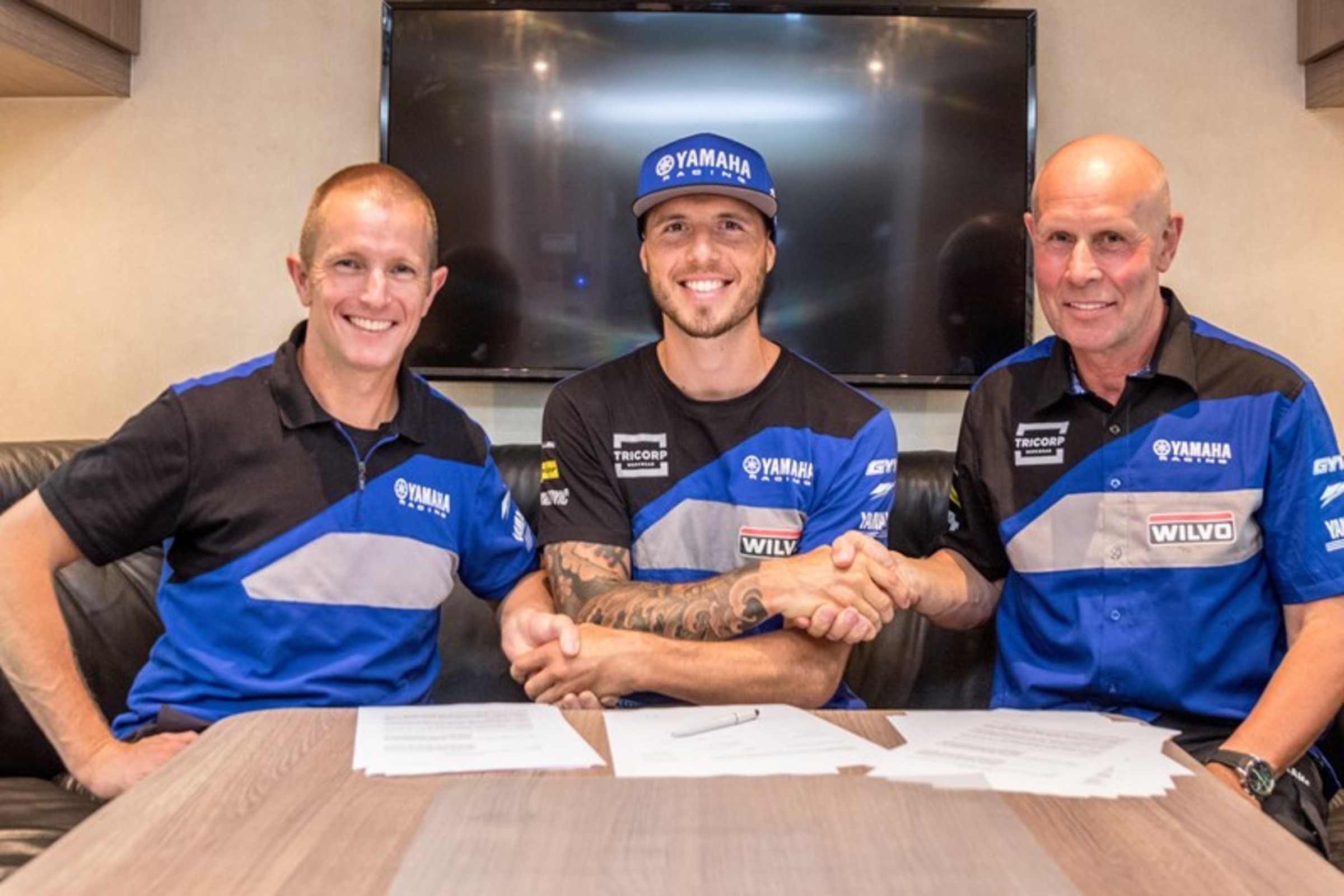 Silly season in the FIM Motocross World Championship continues to roll along, and there is a big shakeup at Wilvo Yamaha. MXGP rookie Jeremy Seewer will move from Wilvo Yamaha to the factory Monster Energy Factory team in 2019 alongside Romain Febvre. Jeremy Van Horebeek, who spent the last five years with the team, will not return.
"It's really cool to have this opportunity, it feels amazing that after one year since moving to Yamaha I have already made it into the Factory Team, especially after what happened to me before I moved to Yamaha, so when I had no deal, Yamaha were the ones that took me and gave me a chance," Seewer said in a statement. "I got to join the Wilvo Yamaha Official MXGP Team and I am very grateful for that, and now one year later I am able to move to the Factory Team and that is awesome. At the same time, I am a little bit sad to leave the Wilvo Yamaha boys already, it's a great team with good people around me. They're like family to me, but still we need to move on and I am really looking forward to working with the Factory Team and on the Factory YZ450FM."
Over the weekend, Wilvo Yamaha announced that Arnaud Tonus will return to the team in 2019. It will mark his third year with the Yamaha team. The former Monster Energy/Pro Circuit Kawasaki rider has been sidelined for all of the 2018 FIM Motocross World Championship season due to injuries to both shoulders. Tonus underwent a double shoulder reconstruction earlier this year and was off the bike for more than six months. He was recently given the green light from his surgeon to start training again and has already been out on the bike.
"It's amazing for me because I have formed such a great relationship with Louis and the team at Wilvo Yamaha Official MXGP, and even better is that the YZ450F, the material and all of the equipment we use there is top level," Tonus said in a team statement. "I am really happy with the way the team works and the atmosphere there, I really feel like these guys are my family, so I am really excited to stay with them for another year, and to completely go for it."
Seewer has also been confirmed to compete for Switzerland at the upcoming Motocross of Nations at RedBud. Whether or not Tonus will return to racing this season—which includes the MXoN for Team Switzerland—has yet to be decided.