2018 Surfercross Results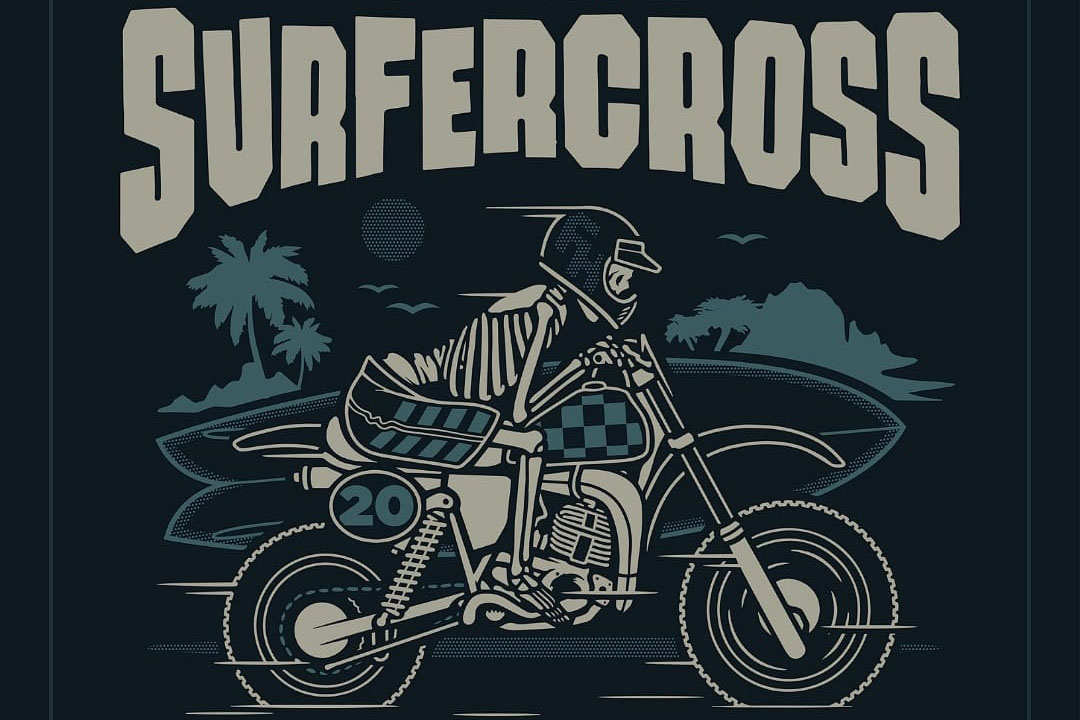 Organized by Autotrader/Yoshimura Suzuki team manager Jeremy Albrecht, 2018 marks 20 years of Surfercross. Motocross and surfing pros put their skills to the test both on the track and in the water in two days of competing for the overall win. Motos were hosted at Milestone MX on day one, and the surfing portion took place off Trail 6 in San Onofre State Park on day two.
Brandon Tipton and Calen Noble took the Pro Class win, while Albert Mendes and Micah Davis won the overall in the Industry Class. Check out the rest of the results below.
Overall Pro Results
| | | | | | |
| --- | --- | --- | --- | --- | --- |
| Place | Surfer | Moto | OVERALL Moto | OVERALL Surf | COMBINED Placings |
| 1st | Brandon Tipton | Calen Noble | 11 | 1 | 12 |
| 2nd | Sunny Garcia | Mike Brown | 9 | 3 | 12 |
| 3rd | Justin Mulford | Grant Langston | 2 | 13 | 15 |
| 4th | Gage Day | Chris Johnson | 3 | 12 | 15 |
| 5th | Forrest Minchinton | Ricky Yorks | 1 | 15 | 16 |
| 6th | Tristan Aiwohi | Cole Martinez | 8 | 9 | 17 |
| 7th | Charles Carroll | Collin Shiner | 13 | 5 | 18 |
| 8th | Mugs McGuinness | Colton Vdall | 12 | 6 | 18 |
| 9th | James Kress | David Pingree | 10 | 8 | 18 |
| 10th | Josh Sleigh | Mike Craig | 4 | 16 | 20 |
| 11th | Ryan Sakal | Dave Castillo | 14 | 7 | 21 |
| 12th | Travis Bonnell | Todd Graham | 21 | 2 | 23 |
| 13th | Michael Aiwohi | Kevin Barbosa | 7 | 16 | 23 |
| 14th | Kawalani Have | Braden Oneal | 15 | 11 | 26 |
| 15th | Brooke Daigneault | Justin Lee | 23 | 4 | 27 |
| 16th | Nate Janis | Ford Heit | 5 | 23 | 28 |
| 17th | Evelio Suarez | Chris Fillmove | 18 | 10 | 28 |
| 18th | Kasen Aiwohi | Christian Campos | 6 | 24 | 30 |
| 19th | Shawn Pile | Tyler Churchill | 17 | 18 | 35 |
| 20th | Mark Gabriel | Tiana Falls | 22 | 14 | 36 |
| 21st | Pops | Kyle Vara | 16 | 22 | 38 |
| 22nd | David Kuwada | Ricky Diaz | 19 | 20 | 39 |
| 23rd | Johnny Redmond | Darryn Durham | 20 | 21 | 41 |
| 24th | Ulisas Thomas | Jeff Matiasevich | 24 | 19 | 43 |
Overall Industry Results
| | | | | | |
| --- | --- | --- | --- | --- | --- |
| Place | Team | | OVERALL Moto | OVERALL Surf | COMBINED Placings |
| 1st | Albert Mendes | Micah Davis | 1 | 4 | 5 |
| 2nd | Evan Allen | Ryan Fedorow | 4 | 2 | 6 |
| 3rd | Tommy Bonacci | Jeff Northrup | 3 | 6 | 9 |
| 4th | Matt Collins | Patrick Evans | 12 | 1 | 13 |
| 5th | Kyle Bentley | Tony Martinez | 11 | 3 | 14 |
| 6th | Mark Moss | Jared Merrell | 5 | 11 | 16 |
| 7th | Terry Beal | Steve Caballero | 8 | 8 | 16 |
| 8th | Patrick Lopez | Craig Monty | 2 | 15 | 17 |
| 9th | Ron Burnett | Jeremy Clendenin | 14 | 7 | 21 |
| 10th | Johnny Campbell | Kevin Glenn | 7 | 14 | 21 |
| 11th | Brian Lopes | Tyler Pringle | 9 | 12 | 21 |
| 12th | Erik Sandin | Sierra Warren | 17 | 5 | 22 |
| 13th | Matt Musgrove | Zak Earley | 13 | 9 | 22 |
| 14th | Andy Gregs | Pete Martini | 6 | 17 | 23 |
| 15th | Tim Burandt | Aaron Nixon | 10 | 13 | 23 |
| 16th | Shawn Heit | Tony Parks | 15 | 10 | 25 |
| 17th | Jordan Burns | Josh Swindell | 18 | 16 | 34 |
| 17th | Curt Biegel | Jamey Gregg | 16 | 18 | 34 |