Fans: Tell Us Your Motocross of Nations Story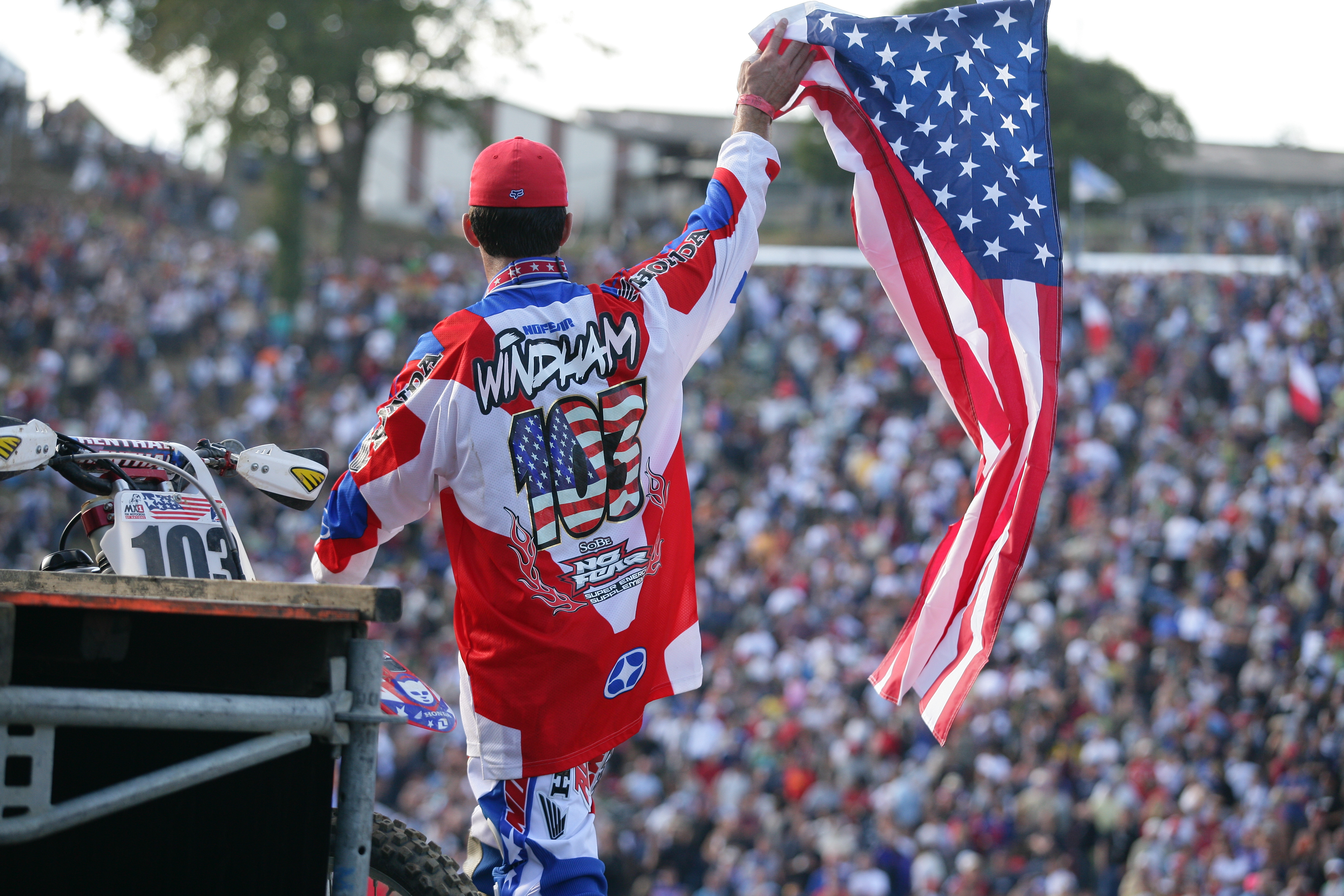 Buchanan, MI
Motocross of Nations
Motocross of Nations
The race is still two months away, but we already know it will be the most epic motocross experience of all time. It's coming October 6-7, 2018, when the Monster Energy FIM Motocross of Nations comes to RedBud. Combining this track with this event is an idea literally 60 years in the making. If you haven't already been to a MXoN in person, you don't know what you're missing.
If you have, you know what we're talking about.
So, let's talk about it.
We're reaching out to you, the fans, to hear your stories of attending Motocross of Nations in the past. We want tales from the three previous USA-hosted events (Unadilla '87, Budds Creek '07, and Thunder Valley '10) or overseas trips to root on Team USA across the pond. We know there are amazing stories out there, from all-night parties to jamming the fences to root for the home team. Give us what you've got, and we'll post the best stories over the next few weeks here at Racer X Online. Send us photos, too, if you've got 'em.
Email online@racerxonline.com with the subject line: MXoN Story.
Our own staff has amazing tales as well, so we'll sprinkle in our own experiences along with yours. We also have a lot of experience editing, so we'll clean up your copy—although it's up to you to censor the stuff you don't want your immediate family to know about. What happens at Motocross of Nations stays at Motocross of Nations—until now. We want the world to hear about it. Because what's the point of building the loudest motocross crowd ever if you don't want to be heard?