Yoshimura Introduces New CRF450R/RX Slip-On System for 2019 Models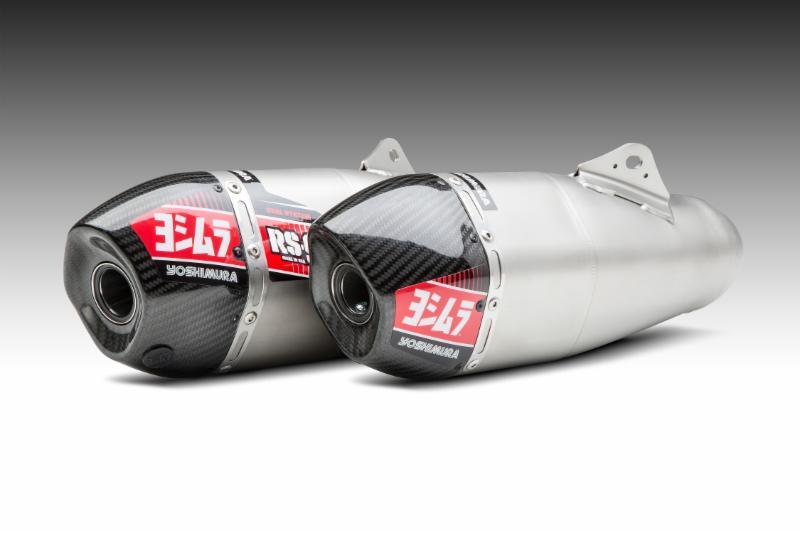 CHINO, Calif. — The 2019 Honda CRF450R and RX models are here, and Yoshimura has new slip-ons for the two new CRFs.
Due to the redesigned stock header pipe on the 2019 450 R and RX models, we took the time to develop a new slip-on for these machines. The new slip-on system is almost two pounds lighter than stock and provides a much more ear-pleasing tone while still giving a nice bark off the face of a jump.
For those who want to ride off-road and need to incorporate the use of spark arrestors, we have our SA-15-K available for the new slip-ons. These "sparkies" will keep you legal and will proved a lower dB level of sound. Requires two per system, sold separately.
Proudly made in the USA.
2019 Honda CRF450R/RX Signature RS-9T SO SS/SS/CF
Part # 225842R520
MSRP: $799.00
Qualified manufacturer-declared "replacement part"
RS-9T Spark Arrestor
Part # SA-15-K
MSRP: $34.95
Stock mufflers weigh: 10.8 lbs.
RS-9T SS/SS/CF slip-ons: 8.9 lbs.