Jeffrey Herlings To Return For MXGP of Indonesia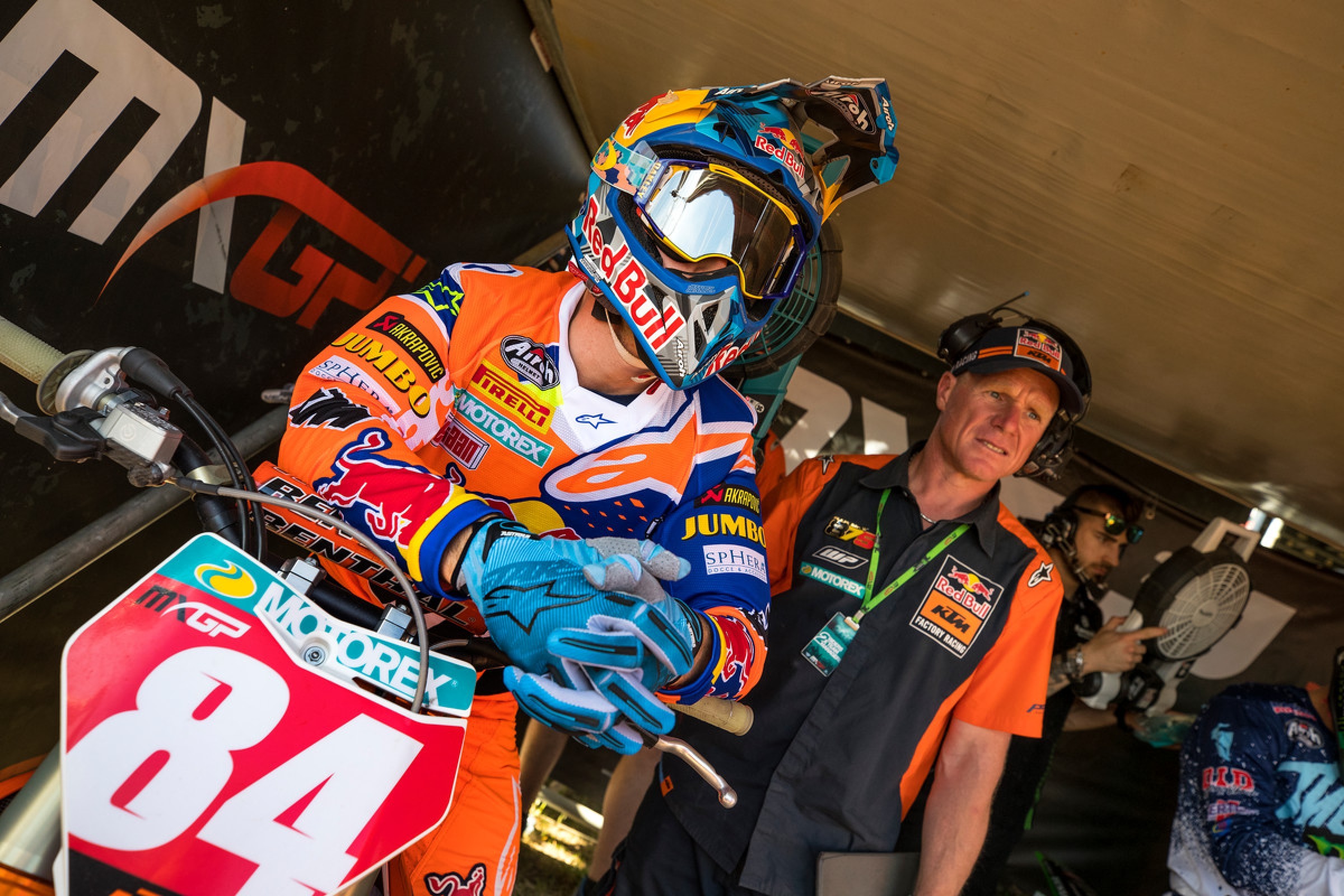 Bangka, Indonesia
MXGP of Indonesia
FIM Motocross World Championship
Red Bull KTM has confirmed that MXGP points leader Jeffrey Herlings will race round 12 of the FIM Motocross World Championship at the MXGP of Indonesia at Pangkal Pinang this weekend a little more than two weeks after sustaining a broken collarbone in a practice crash.
"You know, with this injury, it would have been better to come back in Europe, but I am still going to be in good shape, because my physical work will be the same as always," Herlings said to MXGP.com. "It isn't that hot in Europe at the moment, so that will be the same for everyone. Many riders live near Holland or Belgium so it's going to be tough for everyone, and for sure for me. The first round we just get used to riding again, and we don't go there to try and dominate like all the other rounds this year. We will just see how it comes and get a fifth if that is all there is. I am very motivated to be back racing and see all the guys. It was painful watching the racing in Ottobiano on television."
On June 12, Herlings sustained a broken right collarbone in a crash at Berghem in Holland. He underwent surgery to fix a fracture near a plate that was inserted from a previous injury and missed the MXGP of Lombardia at Ottobiano.
Prior to his injury, Herlings had won eight of the first ten Grands Prix and held a 62-point lead over teammate Antonio Cairoli. Cairoli was able to cut the deficit to just 12 heading into this weekend with a perfect 1-1 finish in Italy.
You can watch the race live this weekend on MXGP-TV.com.