Nitro World Games Returns to Salt Lake City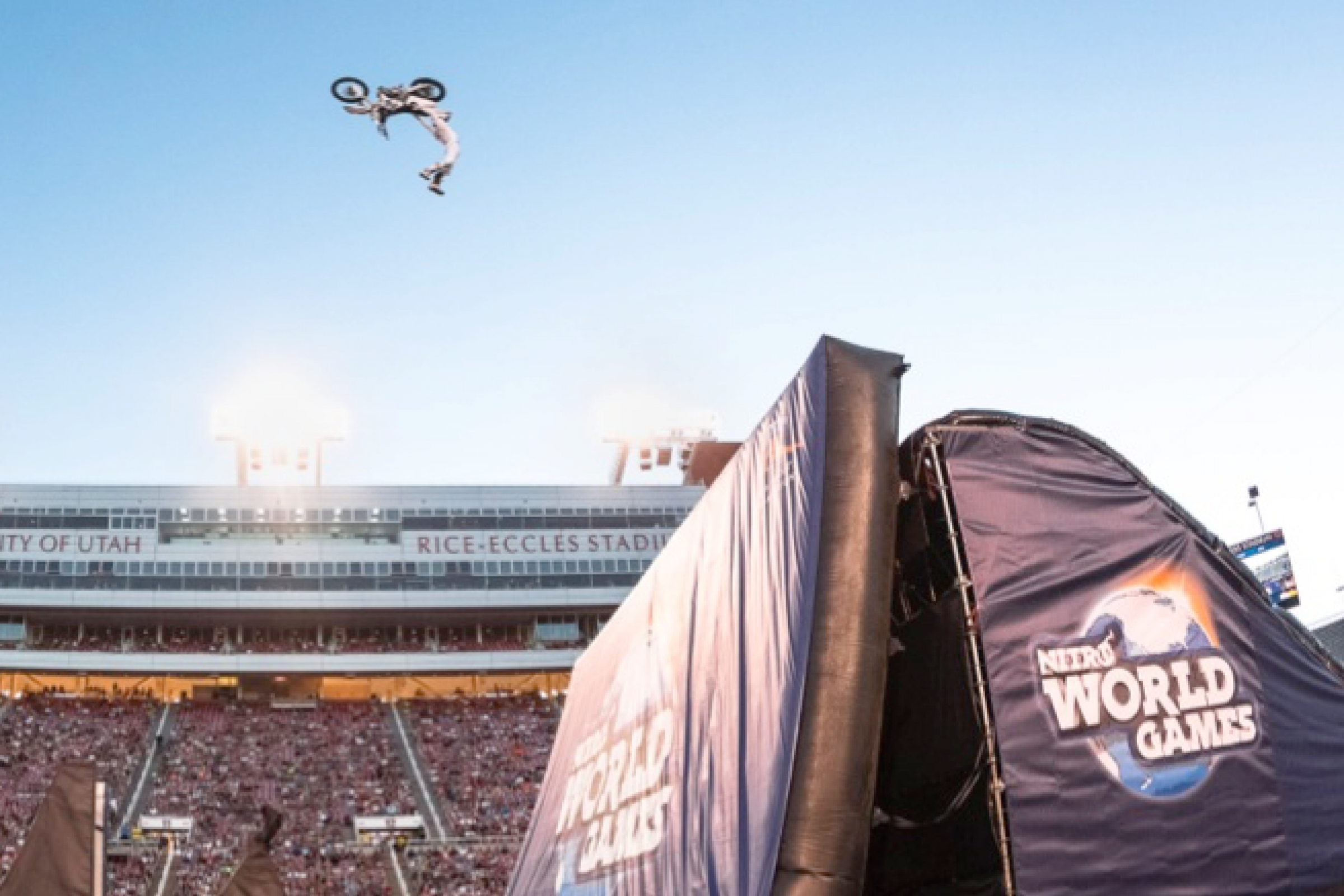 Los Angeles, Calif. — The world's premier action sport competition is heading back to Salt Lake City in 2018 with the exciting addition of two new sport disciplines. Coming off tremendous success in years one and two, the third annual Nitro World Games will boast further progression in motorized competition with the addition of Nitro Rallycross (NRX), the debut of FMX Quarterpipe, and the return of FMX Best Trick. The action is coming to Utah Motorsports Campus on September 22-23, 2018. Tickets go on sale Friday, June 22, at 10:00 a.m. MST and will be available on Ticketmaster.
Nitro Rallycross
Rallycross may be new to Nitro World Games, but rally racing is certainly not new to the four-wheel motorsports world. To attract some of the biggest names in the sport, Nitro Rallycross has developed a unique and innovative all-new track layout like no other. The world's best drivers will battle for the top spot on a challenging, purpose-built, permanent track at Utah Motorsports Campus.
Nitro Rallycross has already attracted some of the biggest names of the sport, including Scott Speed, Ken Block, Steve Arpin, Mattias Ekstrom, and Travis Pastrana himself all fighting for a podium spot in the competition.
"I understand racing and I understand jumping. With the help of Ken Block and industry experts, Nitro will build a track that allows the best drivers to soar to new heights," Travis Pastrana said on the addition of NRX at Nitro World Games. "With that experience and Nitro World Games' strong track record for safety and innovation, drivers will be able to push their vehicles and progress the sport."
More details on race formats, course design and drivers are set to be announced in the coming weeks.
FMX Quarterpipe
Also new to Nitro World Games is the FMX Quarterpipe competition. The NWG Quarterpipe is a one-of-a-kind mechanical ramp that allows the degree of takeoff and landing to be adjusted. Standing 32 feet tall and 70 feet wide, this set up gives riders a massive area of operation and allows them to push hard and shoot higher than ever before. With a setup that is nearly double the size of anything else out there, this innovative quarterpipe is going to leave fans speechless as the world's best FMX athletes attempt to break into new heights.
The FMX Quarterpipe competition will see eight riders invited to compete. Each will have two attempts to clear the baseline starting height before it is raised to a higher level. The height will be increased until there are only two competitors left, who will go head to head in the finals. The rider who is then able to clear the highest mark will become champion. Who is willing to push the limits?
FMX Best Trick
After wowing the world in year one and year two, FMX Best Trick will return to Nitro World Games in Salt Lake City. With numerous world firsts landed in the FMX Best Trick discipline thus far, including Gregg Duffy's double front flip in 2016 and Harry Bink's front flip rock solid in 2017, the competition will be steep heading in to this year's contest. Formatting will remain the same as years past, where each athlete will get two attempts to execute the best trick of their choice, with judges scoring tricks in real time. Who will take home the trophy this year?