125 All Star High Point Results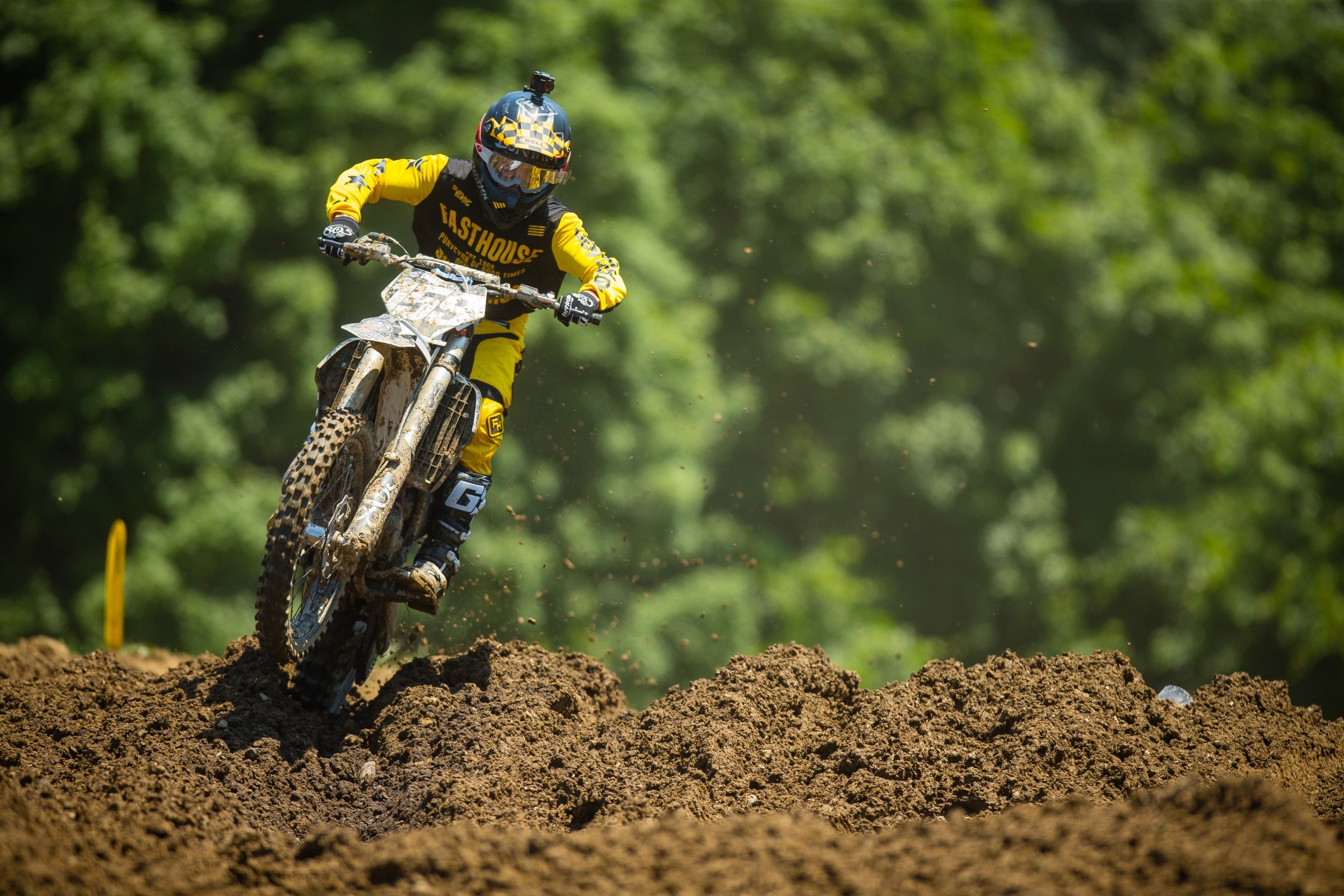 Mt. Morris, PA
High Point
Lucas Oil AMA Pro Motocross Championship
The third race of the 125 All Star Series took place at High Point on Saturday. Former Monster Energy/Pro Circuit Kawasaki rider Darryn Durham claimed the popular win over Wil Hahn and Maccoy Shine.
You can watch Durham's Garmin VIRB cam here and the full race edit here.
Check out the full results below.
| | | | | | | |
| --- | --- | --- | --- | --- | --- | --- |
| POS | # | First Name | Last Name | Brand | Hometown | State |
| 1 | 159 | Darryn | Durham | YAM | Butler | PA |
| 2 | 69 | Wil | Hahn | YAM | Lake Elsinore | CA |
| 3 | 381 | Maccoy | Shine | KTM | Warren | PA |
| 4 | 731 | Steve | Roman | YAM | Export | PA |
| 5 | 812 | Luke | VonLinger | HON | Stanford | KY |
| 6 | 444 | Justin | Cokinos | KTM | Hanover | MA |
| 7 | 54 | Noah | Willbrandt | YAM | Waterford | MI |
| 8 | 213 | Dann | Raible | SUZ | Pittsburgh | PA |
| 9 | 21 | Jedediah | Haines | KAW | Fairfield | PA |
| 10 | 356 | Daniel | Lippman | KTM | Ellwood City | PA |
| 11 | 301 | Ryan | Lojak | YAM | Tarentum | PA |
| 12 | 309 | Alex | Teagarden | HQV | Waynesburg | PA |
| 13 | 30 | Jordan | Jarvis | YAM | Clayton | NC |
| 14 | 33 | Robert | Perri | SUZ | Apollo | PA |
| 15 | 312 | Broc | Streit | KTM | New Castle | PA |
| 16 | 75 | Matthew | Gahrmann | YAM | Winston Salem | NC |
| 17 | 788 | Matthew | VonLinger | HON | Stanford | KY |
| 18 | 225 | Noah | Chambers | HON | Oxford | PA |
| 19 | 3 | David | Hand | YAM | Mantua | OH |
| 20 | 77 | Tyler | McGoff | YAM | Jeannette | PA |
| 21 | 296 | James | Hanson | HQV | Wlimington | NC |
| 22 | 445 | Shelby | Rolen | SUZ | Blaine | TN |
| 23 | 429 | Tony | Pedone | KTM | Coral Springs | FL |
| 24 | 271 | Tyler | Casper | KAW | Export | PA |
| 25 | 7 | Raymond | Niebel | SUZ | Pittsburgh | PA |
| 26 | 33 | Gene | Stull | SUZ | Sewickley | PA |
| 27 | 161 | Vincent | Murphy | YAM | New Hyde Park | NY |
| 28 | 297 | Vincent | Harrison | YAM | Reedsville | WV |
| 29 | 316 | Chase | Yentzer | KTM | Carlisle | PA |