J-Mart, Malcolm Stewart Headline Montreal SX Lineup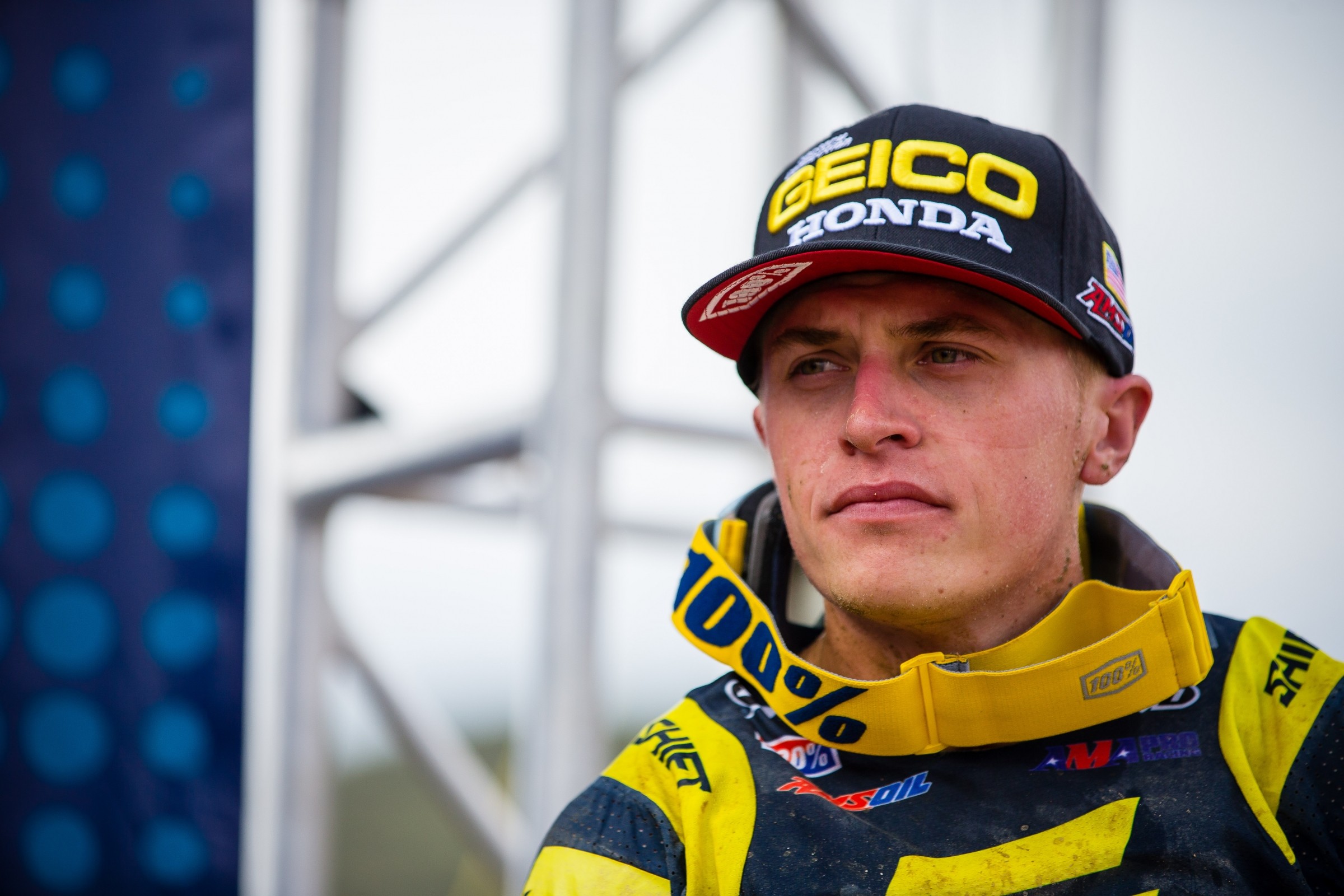 The Montreal Supercross, once a standout event on the off-season supercross calendar, is back after a five-year hiatus. The 2018 event will take place in September, and the event promoters have already announced a few of the top names that will be competing. Jeremy Martin and Malcolm Stewart lead the U.S. contingent.
Snippets from the press release are below:
Top international talent in the running
No fewer than 20 riders will be at the start line for the flagship pro race in the evening. "The first wave of riders we're stoked to announce includes five big name—one of Canada's top racers, Kaven Benoit, two of the top U.S. riders, Malcolm Stewart, and Jeremy Martin, and France's Cédric Soubayras and Thomas Ramette, who are both European event headliners," motocross event consultant Eric Peronnard said. "Get ready for a huge North American event with some international flair!"
Even though the complete event program won't be revealed for another few weeks, Supercross Montreal is already promising spectators a jam-packed evening of entertainment, giving them the chance to see the best riders on the regional circuit, as well as a special freestyle show.
A roaring return for motocross to the Olympic Park
The sport of motocross has been ticking over in Gestev's event management minds for a few years, so the organizers are excited that 2018 is the year they get to make it all happen. "Today we're thrilled to announce this exciting event on the Montreal calendar," Gestev president Patrice Drouin said. "We're not going to be reinventing the wheel and messing with the winning formula Pierre Corbeil and his team perfected in past years, but we are going to inject the event with the ambition and flair it needs to keep flourishing here at the heart of the big city."
"There's a long history of motocross events at the Olympic Stadium that dates back to 1977, with no fewer than 34 events attracting up to 60,000 spectators a night," Michel Labrecque, CEO of Montreal's Olympic Park, said. "We're very happy to see the sport of motocross coming back to the stadium in 2018, thanks to Gestev, who really have what it takes to make a big event like this a success."
Tickets on sale soon
Tickets go on sale this Wednesday, June 6, at 10 a.m. at supercrossmtl.com for the main event on September 15, 2018, at 7:30 p.m. Prices start at $42 (including fees). Tickets will also be available for the afternoon practice rounds for $20.