Brian Swink (1972-2018)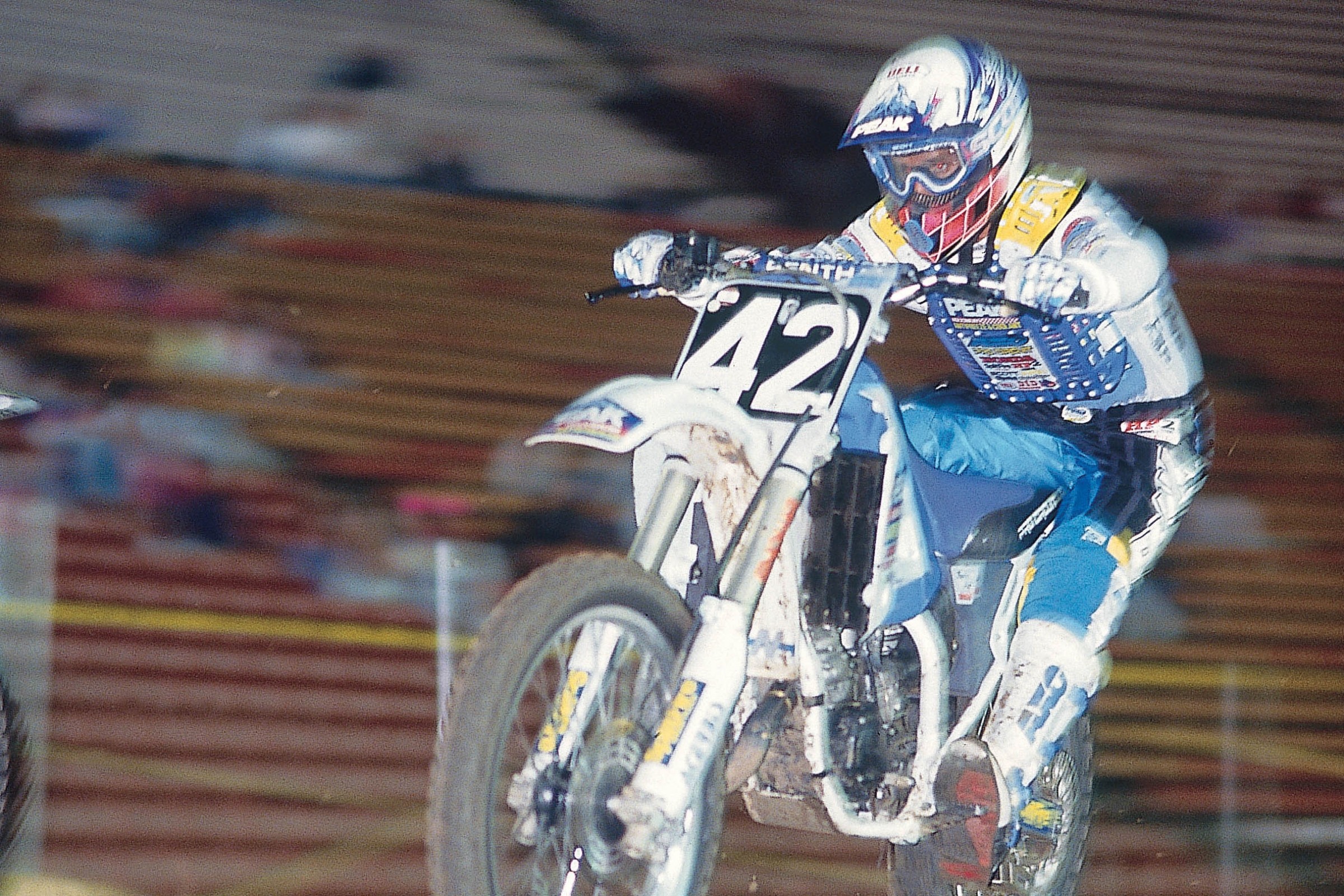 Brian Swink, a two-time champion in AMA 125cc Supercross, passed away unexpectedly early yesterday morning. A minicycle phenom from Fenton, Michigan, in the eighties, Swink won multiple AMA and NMA Amateur National Championships before turning pro in the fall of 1990. His first professional contract was with a new racing program, PEAK/Pro Circuit Honda, run by Mitch Payton. Swink's teammates on that first team were Jeremy McGrath, Steve Lamson, and Jeromy Buehl. Riding the white #42 Honda CR125, Swink won the first supercross he entered at Orlando's Citrus Bowl on January 12, 1991. By the end of the series, he had won five rounds and claimed the 125cc East Region Championship. One week after clinching that title, Swink won the 125 Pro National at High Point Raceway in Mount Morris, Pennsylvania.
For the 1992 season, Swink signed a contract with Team Suzuki and repeated as the AMA 125 East Region Champion, winning seven rounds of that series. He also swept both nights of the '92 Pontiac 125 Supercross, effectively his hometown race, on April 11-12.
Swink moved up to the 250 class the following year, but did not have the same success as he did as a 125cc rider. His career-best finish in 250 AMA Supercross would be a runner-up finish to his former teammate McGrath at the Seattle Kingdome on January 30, 1993.
Swink would later move from Suzuki to Honda of Troy, and then eventually race as a privateer with the Moto-XXX team. His last professional season was 1997.
Brian Swink will be remembered by race fans as one of best 125cc supercross racers of all time. He was 45 years old. Godspeed.