Craig Staying with Honda HRC Through Pro Motocross; Roczen and Seely Updates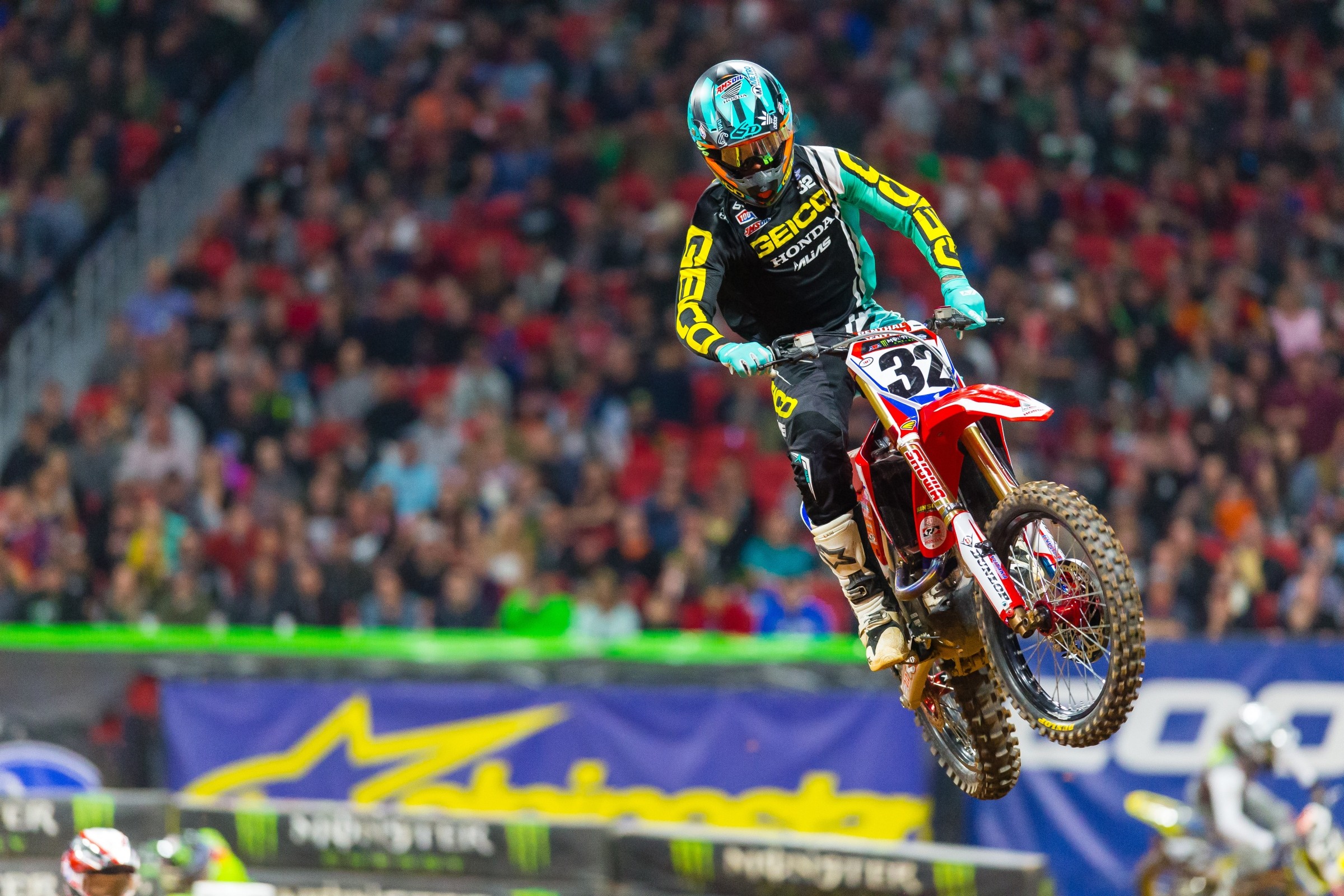 Rancho Cordova, CA
Hangtown
Lucas Oil AMA Pro Motocross Championship
Christian Craig will continue his fill-in role with Honda HRC through the entire 2018 Lucas Oil Pro Motocross Championship, the team announced today. Craig, currently in his fourth fill-in stint with the team, has been riding in place of the injured Ken Roczen and Cole Seely since the Atlanta Supercross. Craig finished 11th overall in the 450 Class in 2017 while filling in at Honda HRC.
"I'm really happy to continue riding for Team Honda HRC through the outdoor season," Craig said in a statement. "I've been on their bike a lot in the last couple seasons and feel really comfortable on it and working with the whole team. They've made me feel nothing but welcome since day one. We spent a few days testing up at Zaca Station before Easter and it went well, so I'm happy to see where we are with the setup right now. I'm excited for the summer and am ready to put in some good results."
"Christian was strong during the outdoors last year and has been riding the 450 really well in supercross, so we're confident he'll be able to continue delivering solid results," team manager Erik Kehoe added. "We're also excited about Ken's return; he just had surgery and will begin riding soon. Although he won't have a ton of time to prepare or test prior to the start of the season, he has maintained his fitness at a peak level throughout his recovery and is eager to return. We look forward to helping him make a smooth comeback. Finally, we really miss Cole and he has our best wishes as he continues the hard work of returning to his normal good health."
There's a lot to unpack here, so we'll take it step by step.
Ken Roczen
Roczen has been sidelined since early February after sustaining a fracture to the second metacarpal in his right hand in a crash in San Diego, when Roczen went down with Cooper Webb and Roczen's hand/arm got sucked into Webb's rear wheel and swingarm area. Roczen underwent surgery on February 16 and has not raced since.
Roczen underwent a successful 1.5-hour surgery on April 11, where Dr. Viola removed the plate and ten pins that was applied in his right hand, according to the team. Over the next few weeks, Roczen intends to begin with light riding before transitioning into full outdoor training and testing. He's expected to be ready for the 2018 Lucas Oil Pro Motocross opener at Hangtown on May 19.
Cole Seely
Seely will be released to begin walking with the assistance of crutches next week after he sustained a fractured pelvis and sacrum in his heat at Tampa Supercross. After that, Seely will begin physical therapy with Dr. H. Rey Gubernick ("Dr. G"). Per the team, Seely has a follow-up appointment with his physician in one month, and he has a separate appointment on Monday, April 16, for a further evaluation of his right shoulder.