Ken Roczen Injury Update [Update]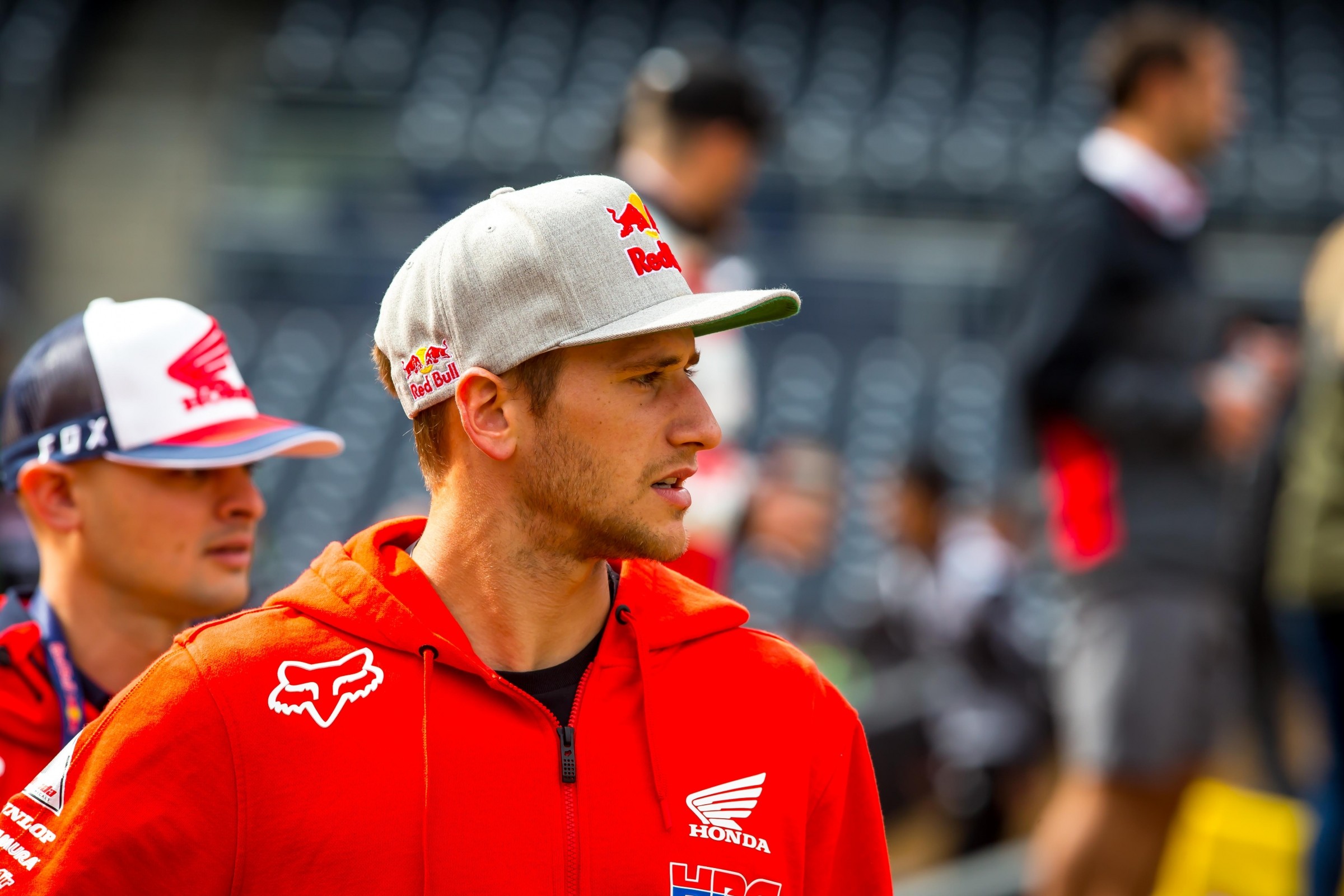 San Diego, CA
San Diego
Monster Energy AMA Supercross Championship
Honda HRC's Ken Roczen underwent an evaluation at the Alpinestars Mobile Medical Unit last night at round six of Monster Energy Supercross in San Diego and evaluations suggest he has suffered a fracture to the second metacarpal in his right hand, but he'll get it looked at again on Monday to verify his condition, according to the team.
After going down in the first turn, Roczen was making a move on Cooper Webb in a corner when it looked like he somehow looped out. He and Webb both went down, with parts of Roczen getting sucked into Webb's rear wheel and swingarm area.
Roczen got up holding his right hand and was eventually carted off the track by the Alpinestars Mobile Medical Unit.
We will provide an update as more information is known.
[Update: Monday, Feb. 12]
Roczen announced on Instagram today that he will undergo surgery this week. There is currently no timetable on his return.
Honda announced on Monday that Roczen will undergo further evaluation today, but that surgery has already already been scheduled with Dr. Randy Viola (the surgeon who performed all of his procedures in 2017) on Friday, February 16. They will release more details when they become available.
"I'm completely devastated with the outcome of tonight," Roczen said in a press release. "The first thing I thought about on the ground was my team and all the hard work we've put in to get back to this point. I came into the corner with good speed, got on the gas, and then caught a ton of traction in the rut, lost my balance, and whisky-throttled the bike into [Cooper] Webb. My arm went in between his wheel and swingarm. We've already made the necessary calls to Dr. Viola and are going to get everything fixed up so I can get back out there as soon as possible."