Happy Easter and welcome to the motocross version of Infrastructure Week. Monster Energy AMA Supercross is on a rare hiatus, as is the FIM Motocross World Championship in Europe, and the Grand National Cross Country Series here as well. We will soon be in the stretch run of supercross, and also the thick of preliminary qualifying for the 2018 AMA Amateur National Motocross Championships at Loretta Lynn's, the pinnacle of amateur motocross in America. With that in mind, MX Sports, the sister company of this publication, sent out a competition bulletin yesterday to address the use of electric bikes in this year's national program:
"Electric motorcycles bring a new and unknown technology to off-road racing that has yet to be understood such that equipment rules and regulations and class structure can be developed and approved. Until further information is known on the performance comparison between combustion and electric motorcycles, it would be pre-mature to allow these machines to compete at the national level.
"Accordingly, the Supplemental Rules for the Loretta Lynn program have been revised to prohibit electric motorcycles from competition until further notice.
"Together with the AMA and OEM's, MX Sports will work to develop equipment rules and class structure so that these machines can be included in the program in the future where appropriate.
"We value your opinion. Please direct all questions to rules@mxsports.com."
While everyone here is enthusiastic about getting to know more about these exciting new dirt bikes, there are obvious challenges involved in placing these electric bikes in existing classes and against 125cc, 250cc and 450cc combustible engines. Weight, recharge times, power output and—even in certain regards—safety were all part of the discussion, as well as what the development cycle for batteries may look like. As an industry friend with a background in electric motorcycles told me, we need to get this right because we all know the industry needs to pivot off this and take advantage of it.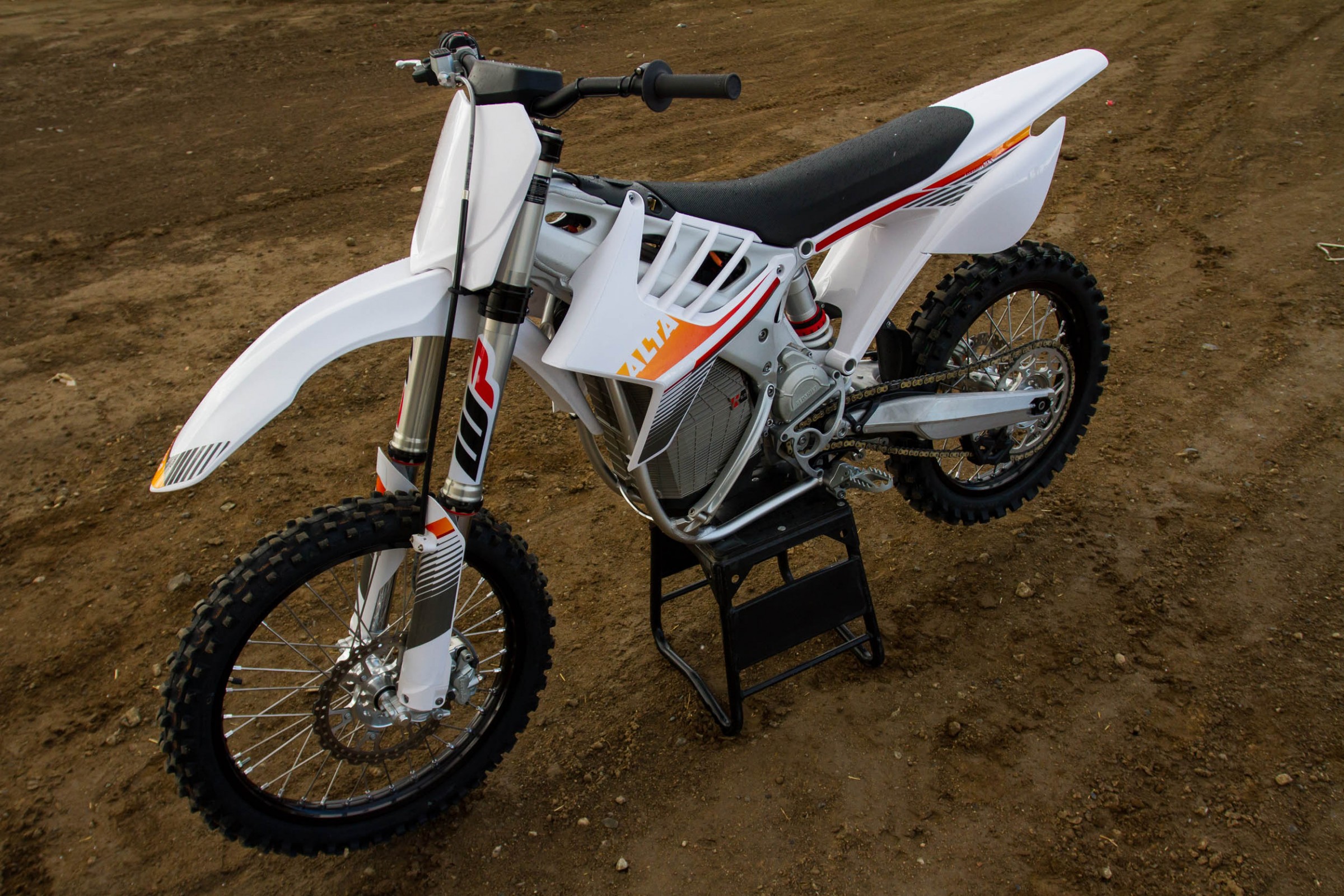 Now, before you get your watts all wadded up, let's go back in history about 22 years…
Back in 1995-'96, there was thing known as the AMA Advisory Board, which included each of the existing OEMs, to suggest rules for AMA Motocross and Supercross. One of the OEMs came forward asking for a displacement ruling on a new four-stroke model they were coming out with, hoping that it would be competitive against lighter, state-of-the-art two-strokes of smaller displacement. After many discussions (but not a lot of actual data and no real testing—the bike only existed in theory, and previous four-stroke offerings like KTMs and Husabergs and ATKs lumbered along well behind 250s in most races), the arrived-at number became 450cc. The general feeling was that that displacement would eventually give the much heavier thumper a chance against two-stroke 250s, which is what the OEM knew they would be racing against if they wanted to compete in AMA Supercross and AMA Motocross. After a lot of debate and hand-wringing, the rule went into effect for the 1997 season. The bike was also given a one-year grace period as a prototype, which meant they did not have to meet homologation or production rules. Yet.
Months later, Team Yamaha's Doug Henry showed up at the first outdoor national to race aboard his highly-anticipated Yamaha YZM400, a bike largely developed by Yamaha engineer Yoshiharu Nakayama using Superbike technology to solve the power disadvantage the bike had to the more nimble two-strokes of the day. It was at the Gainesville 250 National opener, and while the bike caused a real buzz, it finished about where everyone figured it would: 11-6 for eighth overall. The bike certainly had potential, I remember thinking at the time, but it took one of the fastest riders on the planet—Doug Henry—all he had just to crack the top ten.
But the second time the was raced—two months later at the Las Vegas Supercross—Doug Henry won. That should have been a real uh-oh moment for everyone, like maybe time to go back to the rule-making apparatus and reconfigure the displacement proportions, but the die was already cast. Yamaha was well on its way to mass production with the bike for 1998, and it was also understood that other OEMs were well into work on their own four-stroke MX models as well. So the industry seemed to settle in and just see how it all was going to play out, fingers crossed…
One year later, Doug Henry won the 1998 AMA 250cc National Motocross Championship on a production Yamaha YZ450F. The genie was out of the bottle. Within six years, two-stroke 250s would be winning their last AMA National; within eight, they would be practically obsolete compared to 450s. The disparity was even worse in the "125" class, which by 2005 was almost completely a 250F class. The last race a 125 would win in AMA Supercross/Motocross would come at Steel City '04, a Kawasaki KX125 in the hands of James Stewart. By then there was a lot of people wishing the AMA (and FIM) had settled on maybe 350cc and 200cc for four-stroke limits, or even 300 and 150….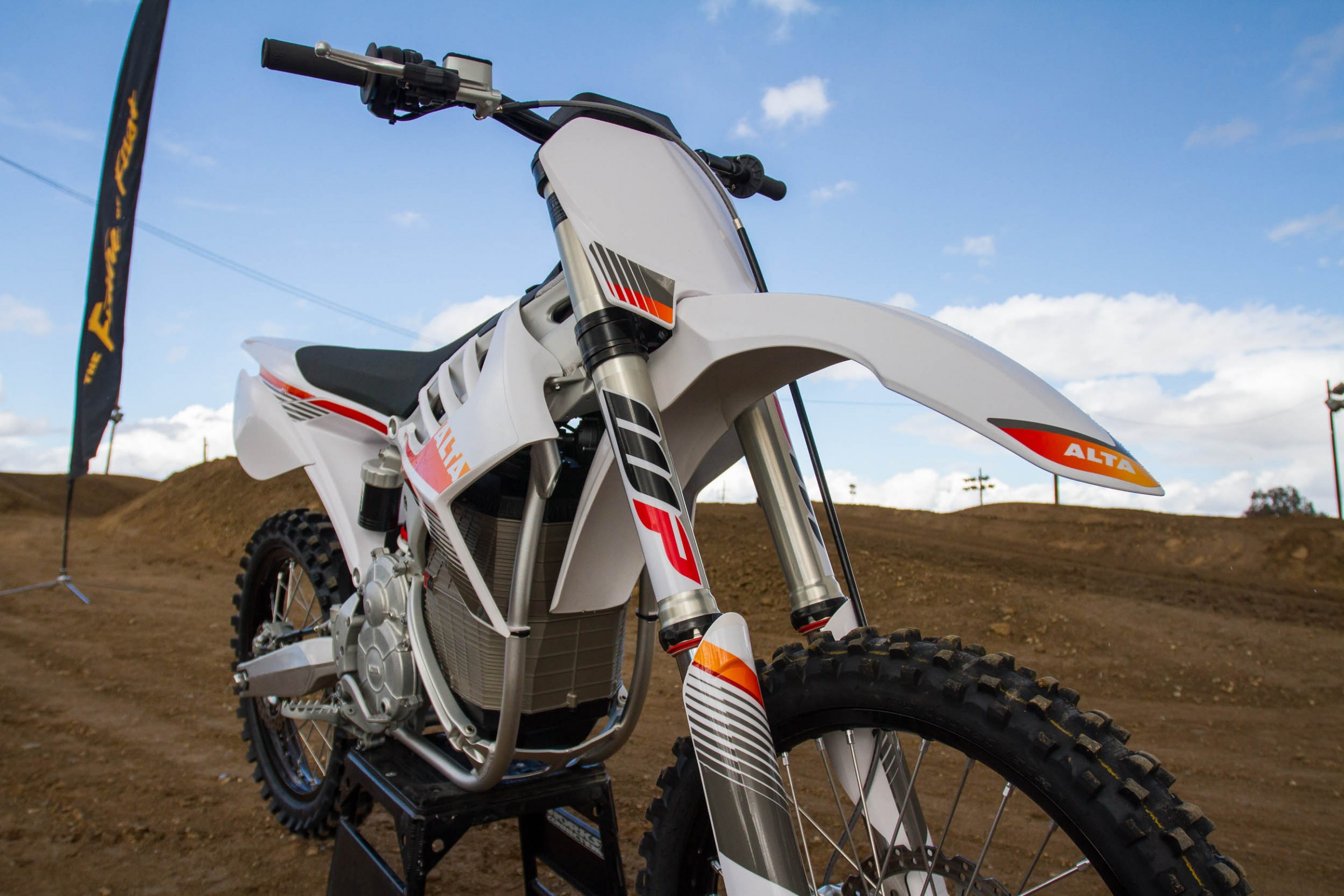 In the 20 years since the AMA Advisory Board made that controversial two-stroke/four-stroke displacement decision, people have argued, debated, conflated, and berated the move as being ill-advised and ill-informed for a variety of reasons ranging from how bikes became more expensive, riding areas were closed down due to four-strokes being so much louder, injuries going up because the bikes are too powerful, and our beloved two-strokes were rendered too slow to compete. Hindsight shows us that the AMA Advisory Board got it wrong back in 1996, but what they did have to go on? The existing four-strokes seemed like leftover dinosaurs, and no one truly knew what that brilliant engineer in Japan had on the drawing board.
I know all of this because I was on that AMA Advisory Board. I was in the many discussions about the concern for the future of two-stroke engines, given that they were under attack in California, where 25 percent of the bikes and ATVs were sold at the time, and that cleaner-burning four-stroke technology might just save the motorcycle industry from imminent doom at the hands of environmentalists. Mitch Payton was on that board, too. So was the late Phil Alderton of Yamaha of Troy. Then AMA Motocross manager Duke Finch was in there too, along with the team managers of every competing OEM. Once the debate was over and 450cc was the number, it went up to the AMA Board of Directors to make the final decision. To that point, NONE of us had ever ridden or even seen the Yamaha YZM400 that would win in its second AMA Pro race and the title in its first year as a YZ450F.
Which brings us to this new crossroads.
Every single person I know inside the MX Sports building is a fan of electric motorcycles. Every person I speak to at the AMA in Pickerington, Ohio, can't wait for the (hopefully) coming wave of new bikes and riders and riding areas that they believe will result from electric motorcycles. Same goes with our friends at Feld Motor Sports, the FIM, Youthstream, GNCC, AMA Pro Racing….
Ever since I got wind of the Alta electric dirt bikes a few years back, I have been excited to get on one. I flew out to Red Bull Straight Rhythm a year and a half ago just to see it compete, and Josh Hill, a retired racer, blew a lot of minds in beating top-ten current 250F guys with it. Sure, it was one race, in a straight line of rhythm jumps, less than two minutes in time—perfect for where the Alta was at the time. And while It's come a very long way since, the upside to what it might ultimately become is hard to even imagine, especially since the whole world seems to be headed to cleaner-burning energy and products.
Still, I had yet to ride one, and I would bet most of you reading this haven't either. What I did know is that they are starting to show up at more and more parts of the country, and they will soon be on starting gates all over the world. But which class should they race? Where should they line up?
If you ask Alta, which I did, they prefer to line up in the 250SX class right now with their new Redshift MX. Former Honda team manager and longtime industry veteran Dave Arnold has been trying to help the brand get the bike onto the SX starting gate. I also just did a magazine feature with Alta's co-founder Derek Dorrensteyn and got into a lot of detail about the bike, and the hopes of everyone at the brand.
The conundrum, of course, is that the rest of the bikes on the current starting gate are 250cc or 450cc four-stroke motorcycles with combustible engines. The Alta is an electric dirt bike with no cc displacement to compare. The horsepower may be similar, but it's different—extremely different. It's a different breed of dirt bike from the ones we are racing now, and it's not a perfect fit.
We have some experience in evolving markets with the transition to four-strokes. When we were discussing the rules to allow four-strokes, never once was it intended that we introduce four-strokes as a means to kill off the two-stroke market. The plan was to develop market alternatives to two-strokes while balancing the performance characteristics between two-strokes and four-strokes. The facts are that we got the math wrong and it was quickly evident that the new four-strokes at the approved displacement were making two-strokes obsolete. And just changing the rule proved to be very hard because, again, the genie was out of the bottle.
Now, since electric bikes have no cc displacement, and the battery that powers them will surely evolve in power and endurance, while likely falling in weight, how much faster and efficient will electric bikes become than they are right now, and how soon?
"It's a completely a tricky decision," answered Alta's Dorrensteyn when I asked him something similar earlier this month. "Racing promotes building faster, better bikes every year. It's part of progress. It's part of the market."
This week I was able to borrow Chase Yentzer's 2017 Alta Redshift MX and bring it back to Morgantown to do some riding (the High Point National track is 15 minutes away) and get my own feeling for where the bike is at and where it may be headed, because before anyone asks me my opinion, just like they did back in 1996, I will make damn sure that I have a better grasp of the bike in question. The moment I turned the throttle on the Alta I was smiling. It's an amazing ride already. Sure, it's an automatic without a clutch, and that takes some getting used to, but I can tell already that it's going to be a huge hit with a lot of riders, both existing ones and hopefully a whole bunch of new ones. I know the AMA has had one for some time at their office in Ohio and spent some time on the Alta, in the hopes of figuring out where this new model fits in compared to existing technology for both four-strokes and two-strokes. The bike puts a smile on their faces too, but they also think they need more time and data and feedback before placing this bike into the existing class structure. If there were enough Altas and other electric bikes out there, there would be an eBike class, no problem, but there's not. Alta wants to race now, but against what?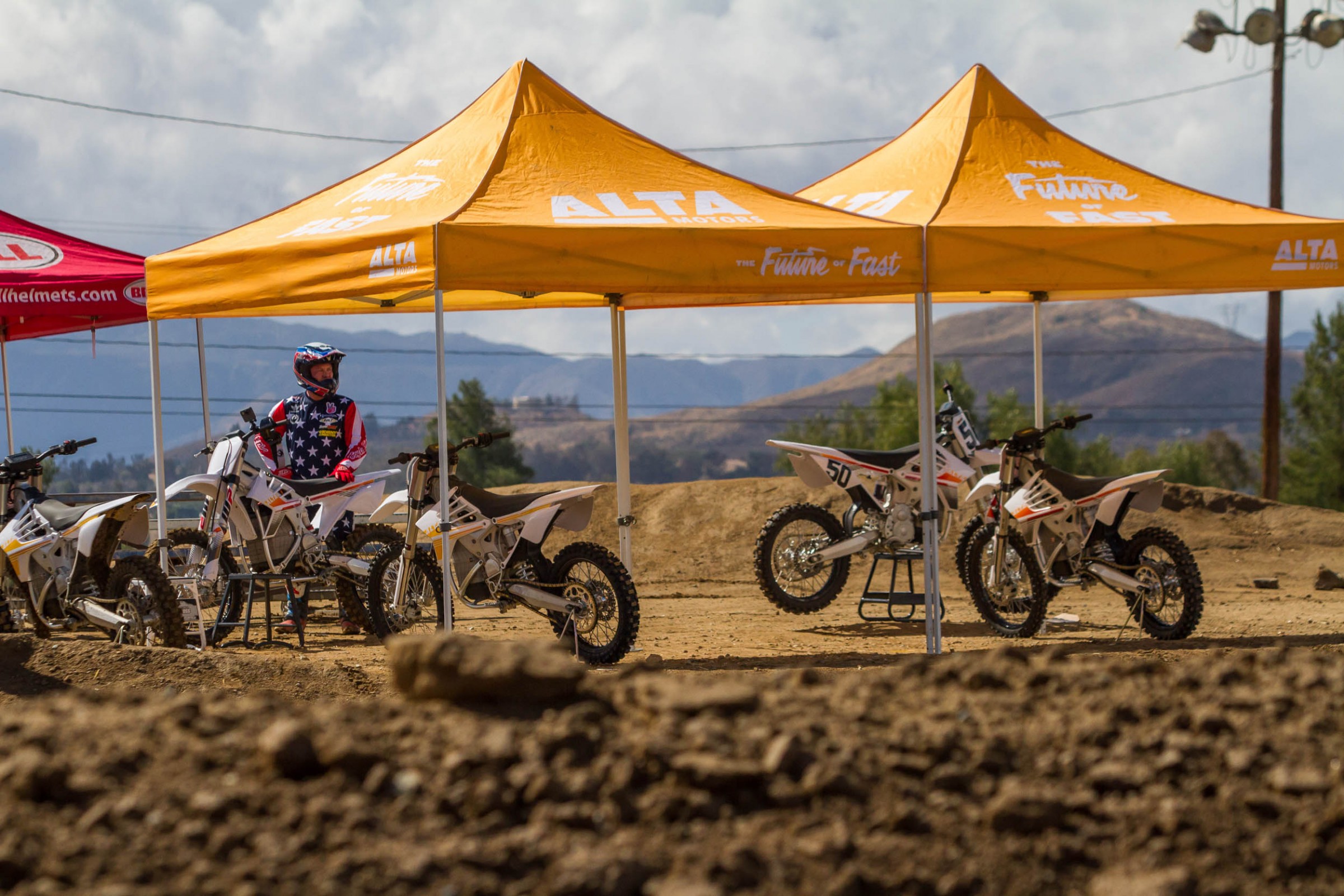 Right now, no one really knows for certain where electric bikes should match up with existing two-strokes and four-strokes, just as we really don't know where four-strokes belonged in 1996. We will soon be seeing them raced more and more locally in open-displacement classes, like the age divisions. And in the near future, when there is a better grasp of just how good these bikes might be—and not just the Alta, but all of the ones that are almost certainly on the drawing boards of other OEMs—we should see them on the starting gates at the AMA Amateur National Motocross Championships at Loretta Lynn's, as well as in 250SX or 450SX in Monster Energy AMA Supercross, and 250 or 450 in Lucas Oil Pro Motocross, and MX2 or MXGP in the Monster Energy FIM World Motocross Championship.
But not in 2018. Because no one at the AMA or FIM is ready to make that same definitive decision to say just where this new technology belongs, because it's not a 450cc or 250cc four-stroke, just as that YZM400 Yamaha wasn't a 250cc or 125cc two-stroke.
That was the purpose of the press release announcement of a supplemental rule that electric bikes will not be allowed at Loretta Lynn's this summer. It is MX Sports' intention to develop a plan to incorporate the new technology into our sport, and not intended to define some plan to keep eBikes out. However, it's critical that we navigate this process with patience and with a plan that enhances our sport over the long-term, and doesn't have the same unintended consequences that many point to that 1996 decision as the root of. Every OEM will be producing eBikes in the future, but let's not make the existing motorcycles obsolete with a hasty decision now. We need to make informed decisions about today's sport while we look to broadening tomorrow's sport.
We recognize the cultural shift from "Loud and Dirty" (emissions) to "Quiet and Clean," but this shift is far more complicated than what is being described on social media and Vital MX. That press release was deliberately brief, but the brevity shouldn't be misconstrued to imply that we aren't working on this matter in earnest. And no one should misinterpret our deliberateness and patience as being inaction or obstruction to the future. Just the opposite. We welcome the introduction of new products and new technology and when it is appropriate to incorporate that new technology in our sport's premier programs, we will do so, but we will do so in a way that does not unreasonably favor new technology over current technology.
These are exciting times for our sport and our brief experience in testing one of the new eBike models tells us that these are very fun and entertaining products that will clearly play a role in our future. Motocross history has shown us that over the past half-century. We've watched the shift from four-strokes to two-strokes, and then back to four-strokes. We also know that our recent adoption of four-strokes came at a measurable cost to our industry. With that in mind we're smart to be reminded of that old adage that those who fail to learn from history are doomed to repeat it.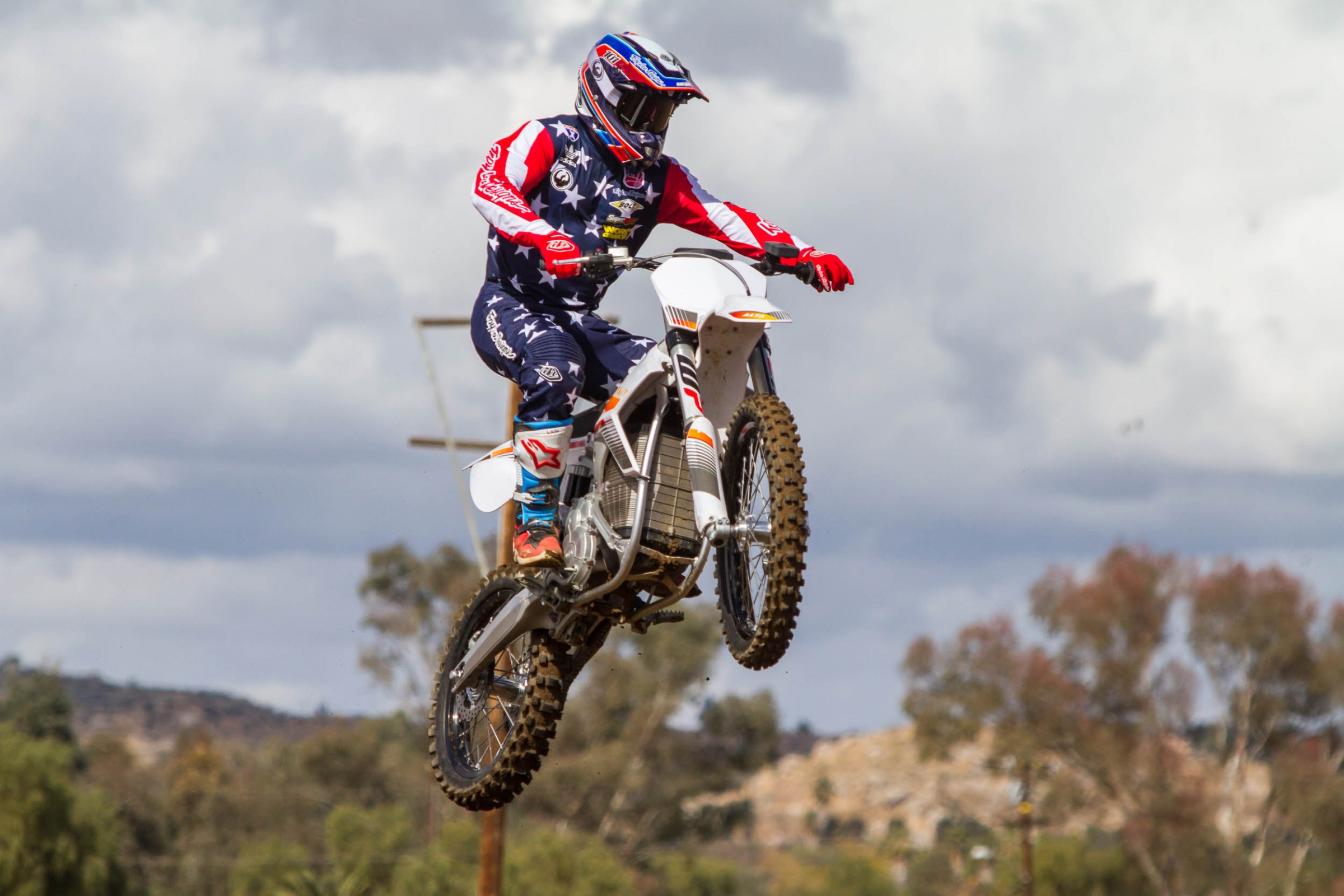 Let's roll out the red carpet for these electric bikes at the local races, which many of us have, and get to know them a little more. But let's not make the same ill-informed miscalculation we made back in 1996 when it comes to lining them up in the premier racing series and classes.
Let's get it right this time.
Pro Perspective (Jason Thomas and David Pingree)
Jason Thomas: This weekend is the first off-weekend of the 2018 racing season. For the 450SX Class, it's a much-needed break after 12 straight Saturdays of racing. The continuous racing and traveling takes a big toll, both mentally and physically. I can remember how much of a relief it was to just wake up at home on Saturday morning instead of in a hotel with the pressure of race day on my mind.
Many of the riders began riding outdoors this past week, logging some laps and maybe their first outdoor test of 2018. That was a welcome change of pace and, more than anything, added variety to the monotony of the thousands of supercross laps put in since last fall. Moving forward, most riders will begin mixing up their days between supercross and outdoors, slowly transitioning to full outdoor prep by early May. The key title contenders will be hesitant to abandon their supercross routine, but for those eyeing Hangtown and a reset button, the month of April presents a nice opportunity to gain a head start. The supercross practice tracks will be less and less popular mid-week, and Glen Helen's Thursday open practice becomes ground zero for lap time wars. For at least the next two days, though, most of the supercross world gets a much-needed rest.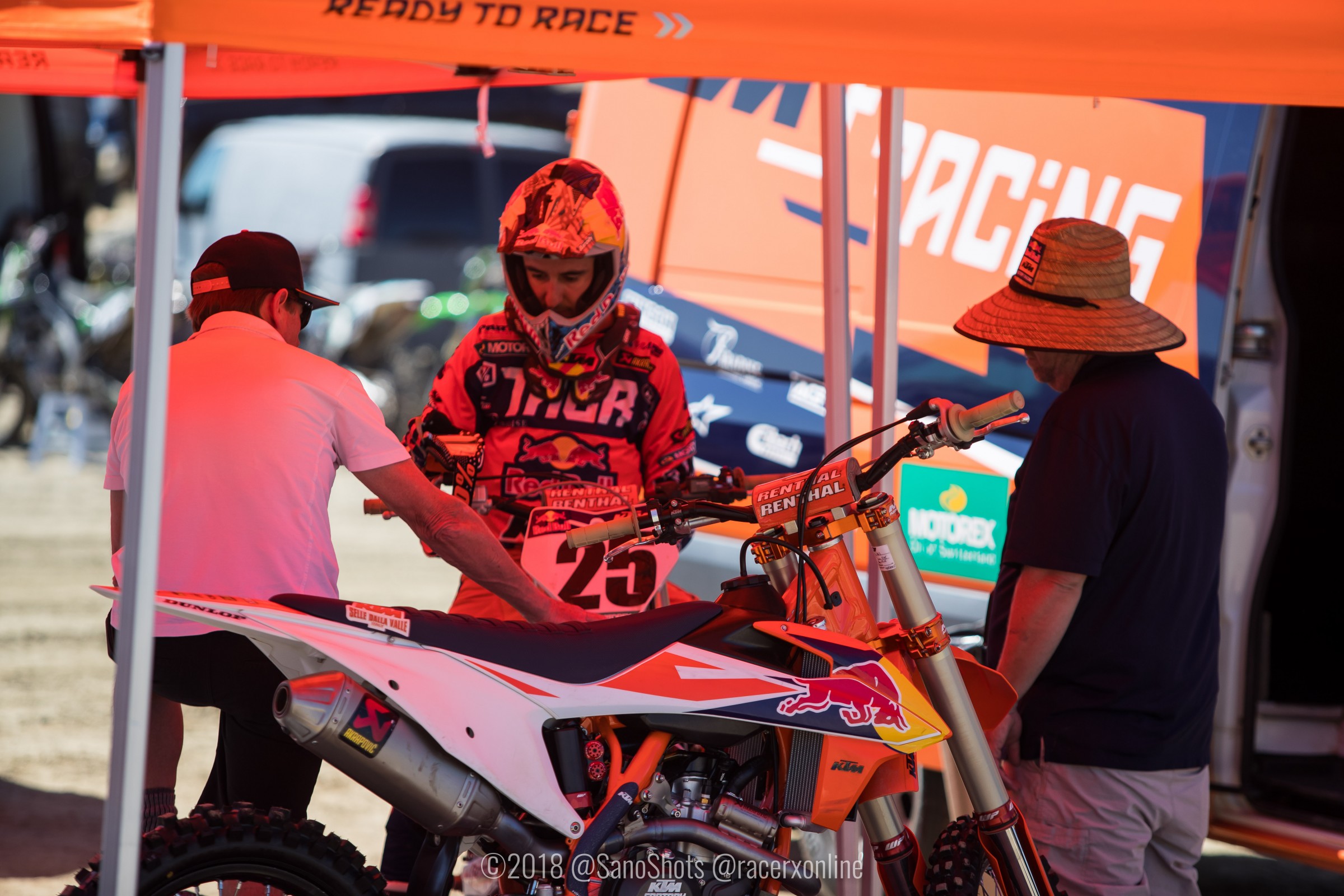 David Pingree: Weekend off.... Time for Havasu and beer bongs, bro! Or maybe we stay local and hit Club Rubber, The Boogie, or a rando pimp-and-ho party! Well, that's what you would have heard back in the nineties, anyway. These days things are a little different, and an off-weekend will probably include sleeping in until 8 a.m., only riding for five hours each day, and maybe having some flavored creamer in your coffee like a normal human being. Okay, maybe I'm driving the hyperbole bus here, but times have certainly changed. One thing that remains constant is the need for this break. My guess is that every single 450 rider (and most of the 250 guys) have some type of lingering injury or physical issue that could use a few days off. This break gives them a chance to address those issues without feeling like they are losing ground to their competition. Instead of grinding out miles on their bicycle, riding laps at the track, or running, this break is the perfect time to get some physical therapy, cryo treatments, hyperbaric chamber, massage, yoga, ancient eastern prostate massage— whatever it takes to get your body feeling healthy again!
My guess is the "break" will only last a few days. In an effort to get ahead of their competitors, most guys will start working in some longer, slower cardio, and ride some 40-minute motos in preparation for the Nationals. It always seemed crazy to me that I could get to a point where I could ride 20 minutes on a supercross track with my heart rate pushed up to my anaerobic threshold and feel fine, but 40 minutes with my heart rate at 135 was exhausting. It's just a different type of fitness, and there is a transition period. I've said before that the biggest benefit of riding the West Region for the 250 guys is the ability to prep for the Nationals for six weeks while the East Coast guys are racing in stadiums. Either way, the cream will rise to the top. For now, enjoy some time off and really treat yourself. Eat cereal for breakfast, put butter on your avocado toast, or even eat a chocolate bunny, for crying out loud! Happy Easter, everybody.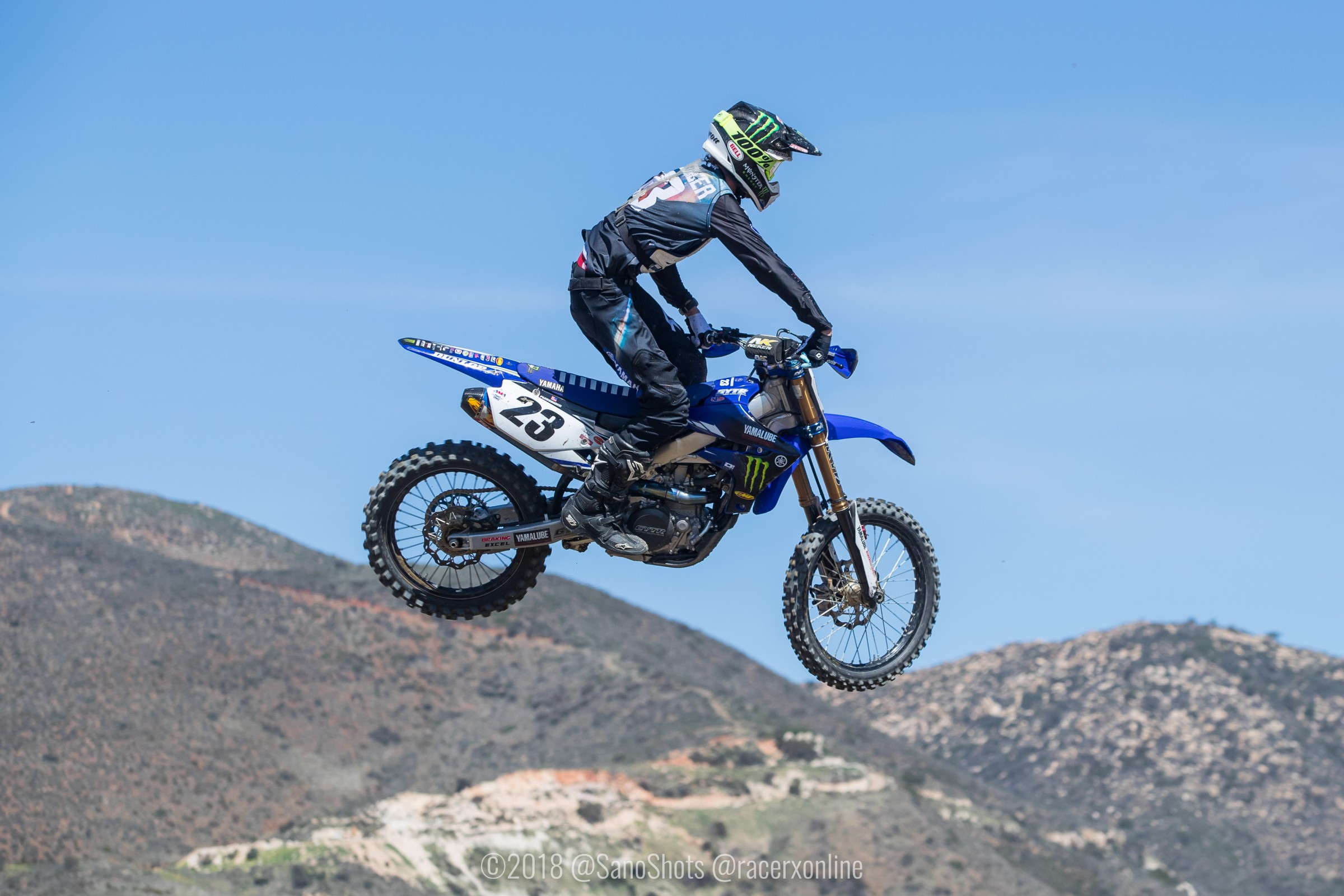 First Brit (Andras Hegyi)
Dean Wilson, the 2011 Lucas Oil AMA Pro Motocross 250 Champion, has rewritten history again. After becoming the first British rider to get a podium in the MX premier class, Wilson has become the first ever Brit to get a podium in the supercross premier class. Dean-O debuted in 450SX in 2014 and has been a permanent rider there since '15. The Rockstar Husqvarna rider has also been prone to being injured—he is racing right now with a shoulder injury. But in Indianapolis, he finally took his maiden 450SX podium in his 37th main event. Wilson has become the 17th non-American rider to get podium in 250SX/450SX. He is also the eighth non-American rider to get podium in both 125/250 MX and SX classes, and also in the 250/450 MX and SX classes.
Non-American riders with podiums in 250/450 Supercross
| | | |
| --- | --- | --- |
| RIDER | COUNTRY | PODIUMS |
| Chad Reed | Australia | 131 |
| Jean-Michel Bayle | France | 38 |
| David Vuillemin | France | 37 |
| Ken Roczen | Germany | 30 |
| Marvin Musquin | France | 22 |
| Ernesto Fonseca | Costa Rica | 10 |
| Pierre Karsmakers | Netherlands | 6 |
| Mickael Pichon | France | 6 |
| Greg Albertyn | South Africa | 5 |
| Sebastien Tortelli | France | 4 |
| Jeff Leisk | Australia | 4 |
| Stephane Roncada | France | 3 |
| Michael Byrne | Australia | 2 |
| Jaroslav Falta | Czechoslovakia | 1 |
| Zdenek Velky | Czechoslovakia | 1 |
| Roger DeCoster | Belgium | 1 |
| Dean Wilson | U.K. | 1 |
Non-American riders with podiums both in the 125/250 MX and SX classes and in the 250/450 MX and SX classes
Chad Reed, Ken Roczen, Ernesto Fonseca, Mickael Pichon, Stephane Roncada, Michael Byrne, Marvin Musquin, and Dean Wilson.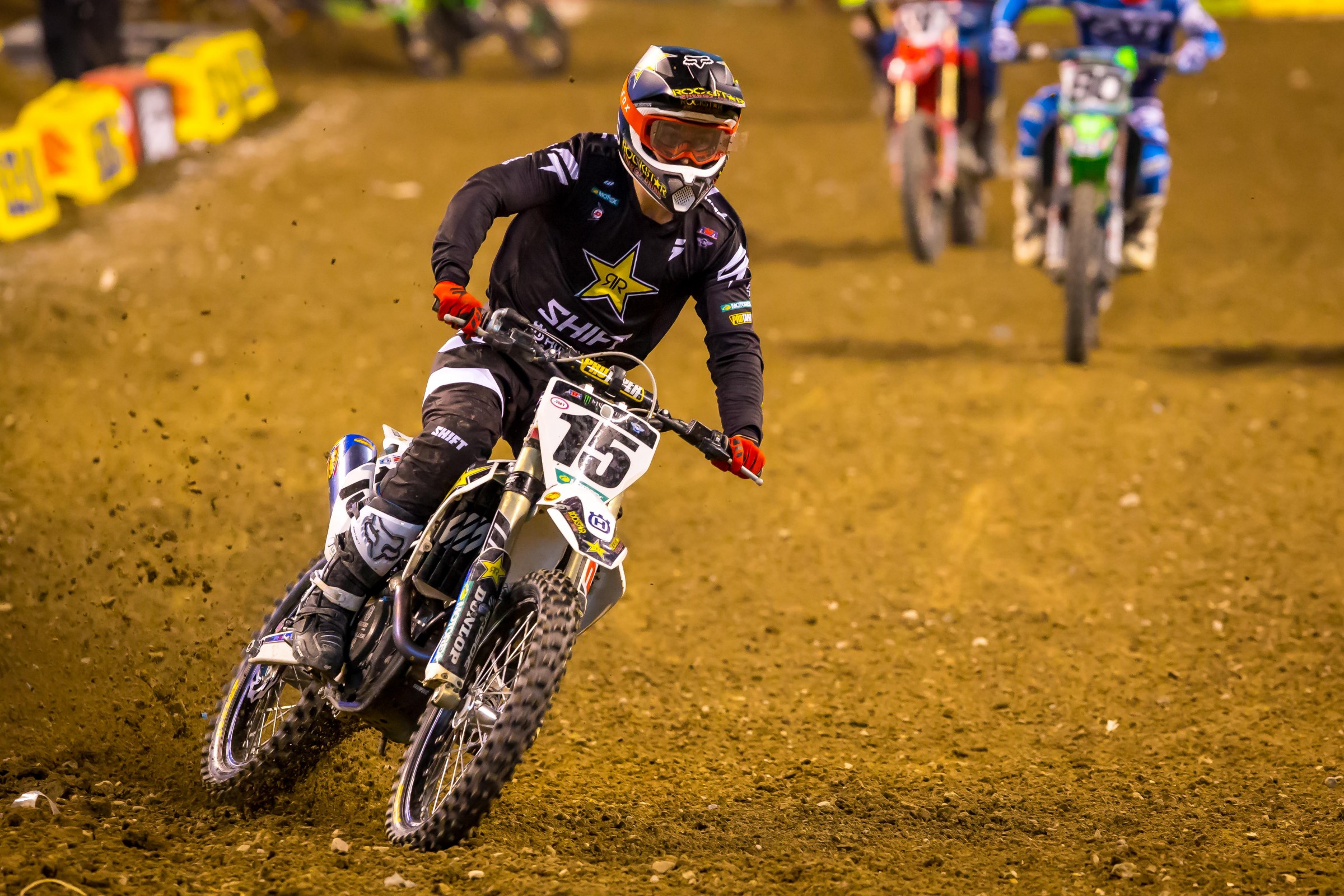 15 (Andras Hegyi)
At the brand-new GP of La Comunitat Valenciana in Spain, at the Redsand track, nine-time FIM Motocross World Champion Antonio Cairoli has proven his ageless and everlasting status once again. He scored his 84th GP victory, getting some records. Cairoli became only the second rider to win in 15 different seasons in the history of the championship, joining ten-time world champion Stefan Everts. But there is a big difference between Everts and Cairoli: The Italian legend did it in 15 consecutive seasons, while Everts missed one year due to injury. Cairoli has been a permanent rider since 2004, and since then, has won in every season. Everts raced in the championship between 1989 and 2006, and started winning in 1991, but he missed all of 2000 with a badly broken leg.
The Spanish Redsand track is the 41st track where Cairoli has been victorious, and he got his 46 double-moto win so far in his career. Tony also became also the second oldest winner in the MX1/MXGP premier class, in existence since 2004, at 32 years, 6 months, and 2 days old. Only Everts was older than Cairoli when he won a race. In 2006, Everts was 33 years, 9 months, and 23 days old. In the history of the world championship, the absolute record-holder is the German Adolf Weil, who won at the age of 37 years, 3 months, and 17 days.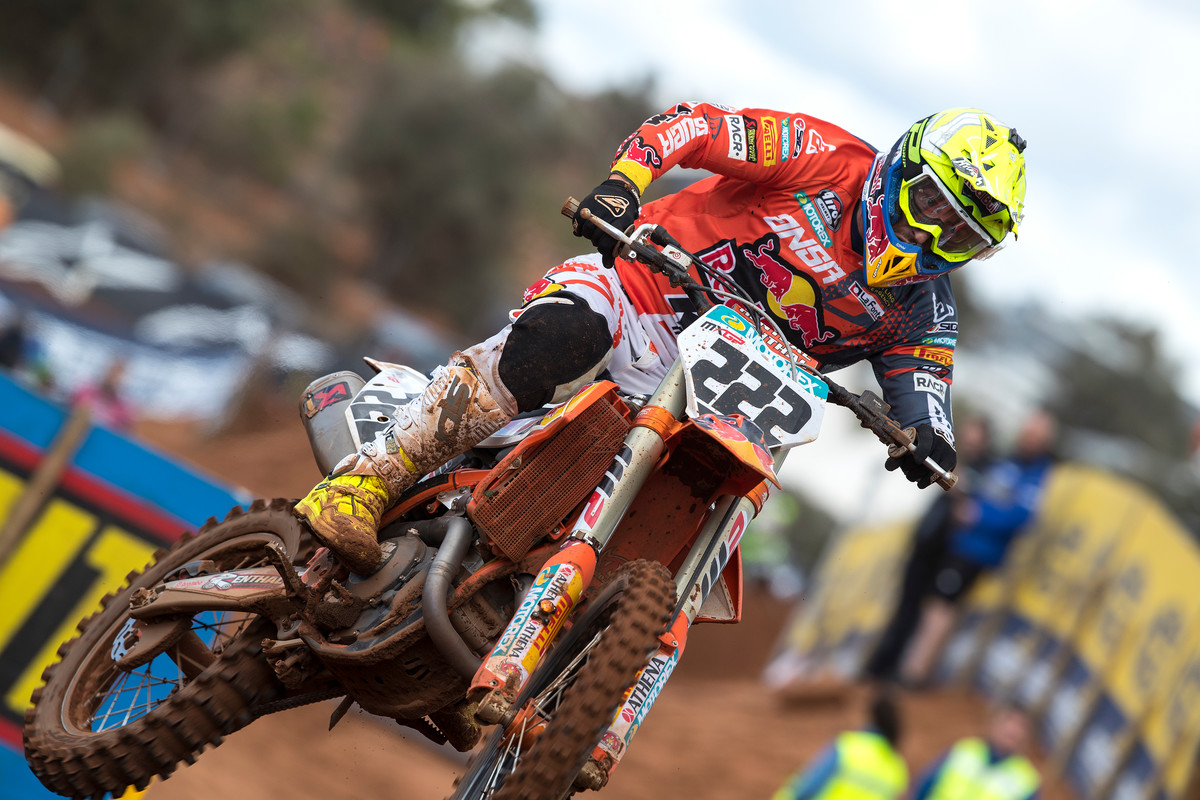 How long will Cairoli be capable of still winning? Before this season, he signed a new two-year contract with KTM Factory Racing through 2020. So, even being 35 years old by then, he will almost certainly still have the chance to win.
SIXTH MAN (Andras Hegyi)
KTM Factory Racing's Pauls Jonass is starting his title defense in fantastic shape. So far the Latvian has had a blockbuster 2018 season in the MX2 FIM Motocross World Championship. The defending MX2 World Champion is riding much better than he was in '17. After Argentina and the Netherlands, he also won in Spain. Moreover, he has yet to lose a single moto in 2018. He has been perfect so far, winning six out of six motos. Jonass has become only the third rider to begin a 125/MX2 FIM World Championship season with that many straight moto wins. (The small-bore 125/MX2 class has been in existence since 1975.) Jonass joined Harry Everts and Jeffrey Herlings in this feat.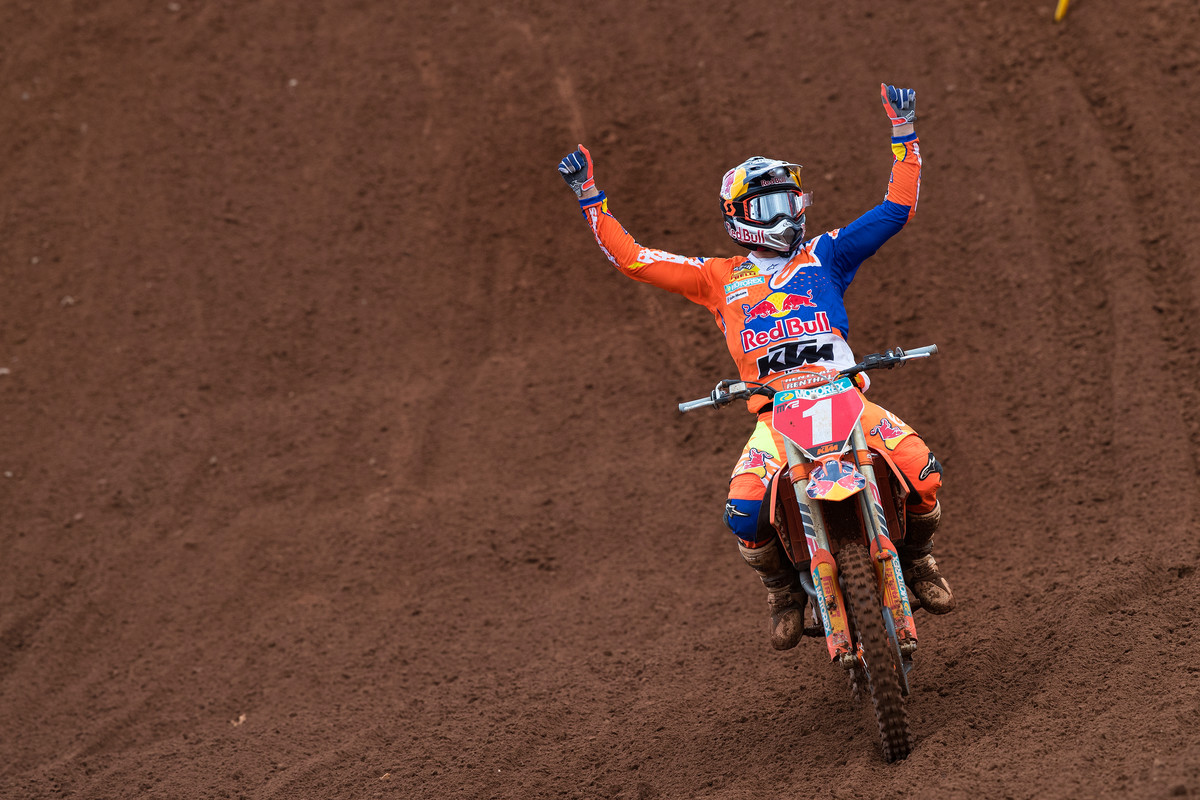 Everts—Jonass' current coach—won the first three GPs and all six motos to start 1979, while Herlings won the first three GPs all the six motos in both 2013 and '16. After such a performance, both Everts and Herlings were world champions in those years.
Hey, Watch It!
Another moto vlog with Cole Seely:
Want to get into the mood for some outdoor motocross? Check out this great old footage from the 1978 FIM 250cc World Championship—guessing it's the Austrian or German round—featuring Jaroslav Falta, Thorlief Hansen, and more:
Racetrack Supercross: East/West Showdown in Indianapolis
Racer X Films: 2003 Kawasaki KX125 Build
Racer X Films: David Pingree Alta MXR Onboard 360 Camera
Indy Supercross Highlights and Analysis
Racer X Films: 1995 Honda CR125 Build
Exhaust #4: Aldon Baker's Power of Paranoia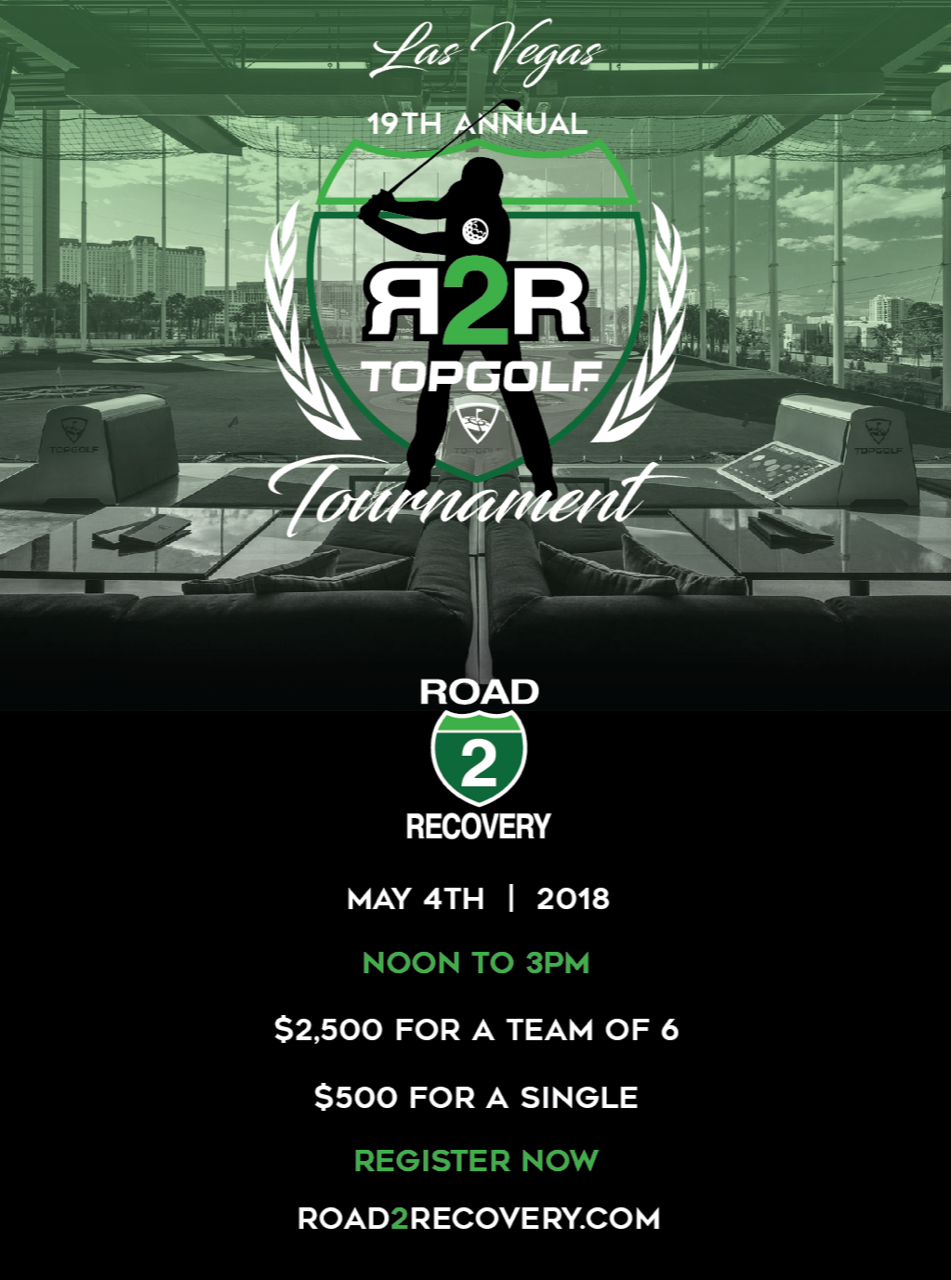 SUBSCRIBE NOW AND GET A FREE FXR T-SHIRT
Subscribe now for as low as $9.98 and receive a FREE FXR t-shirt, plus access to our digital edition.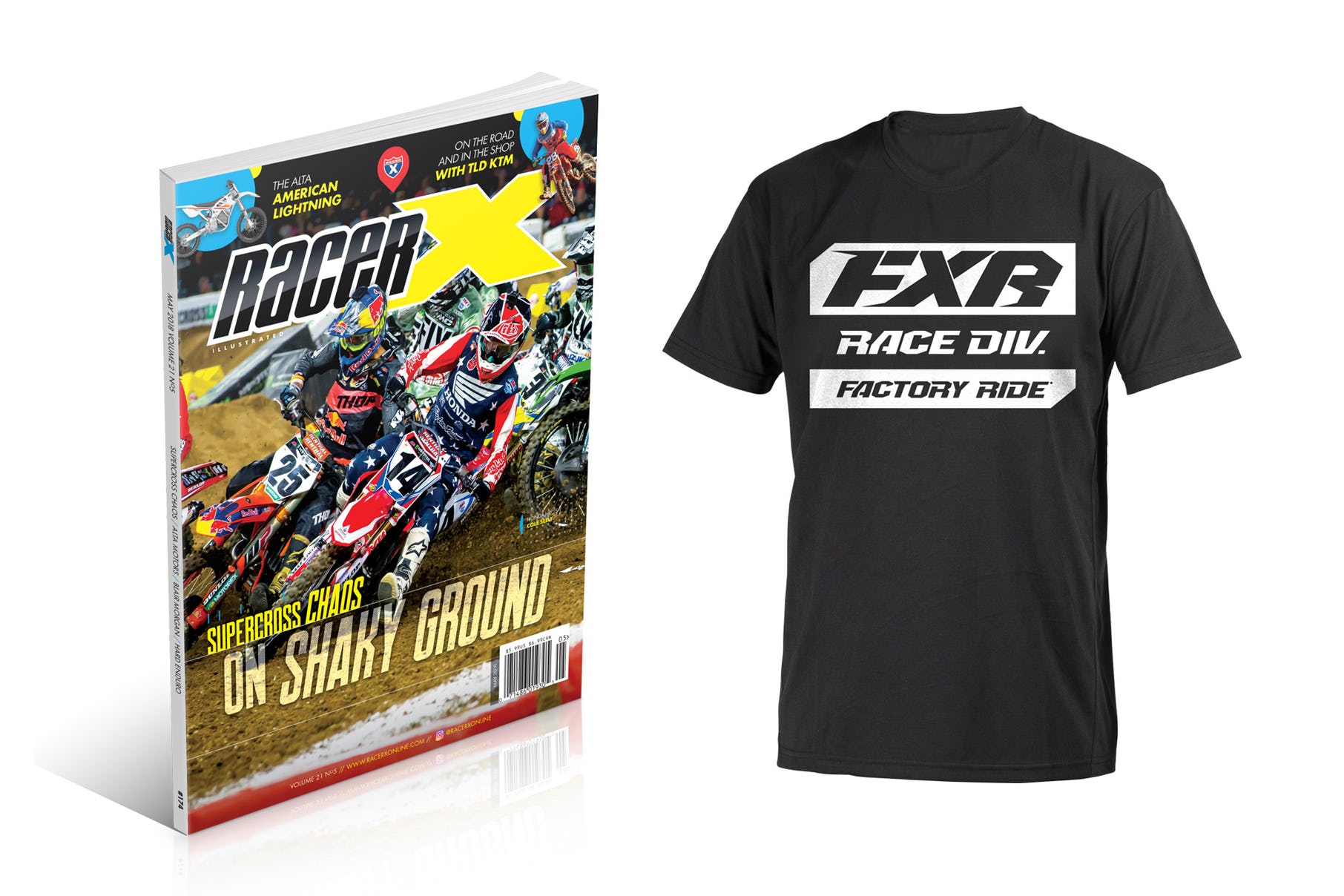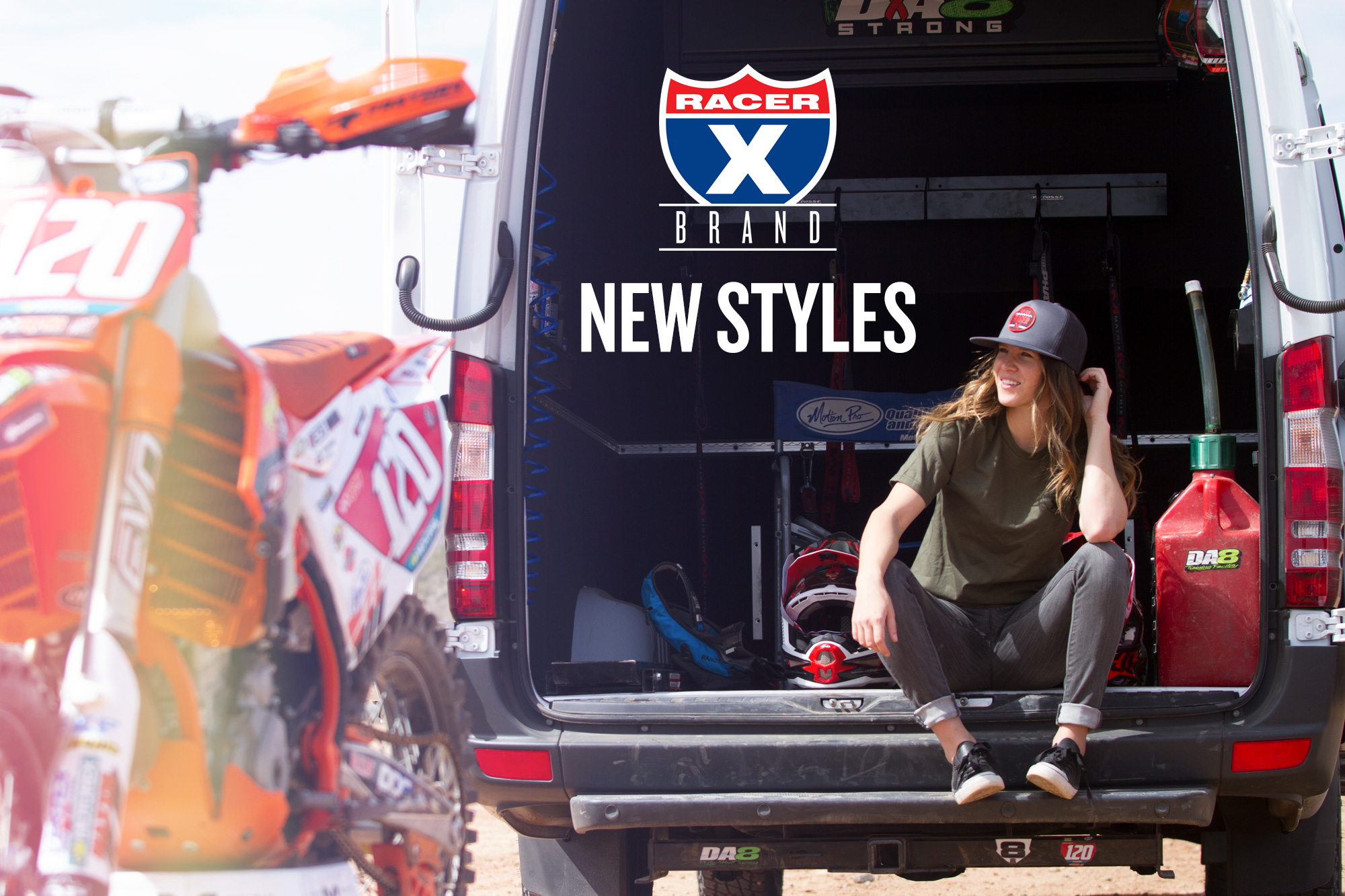 Thanks for reading Racerhead—see you at the races.