Honda Releases Ken Roczen Injury Update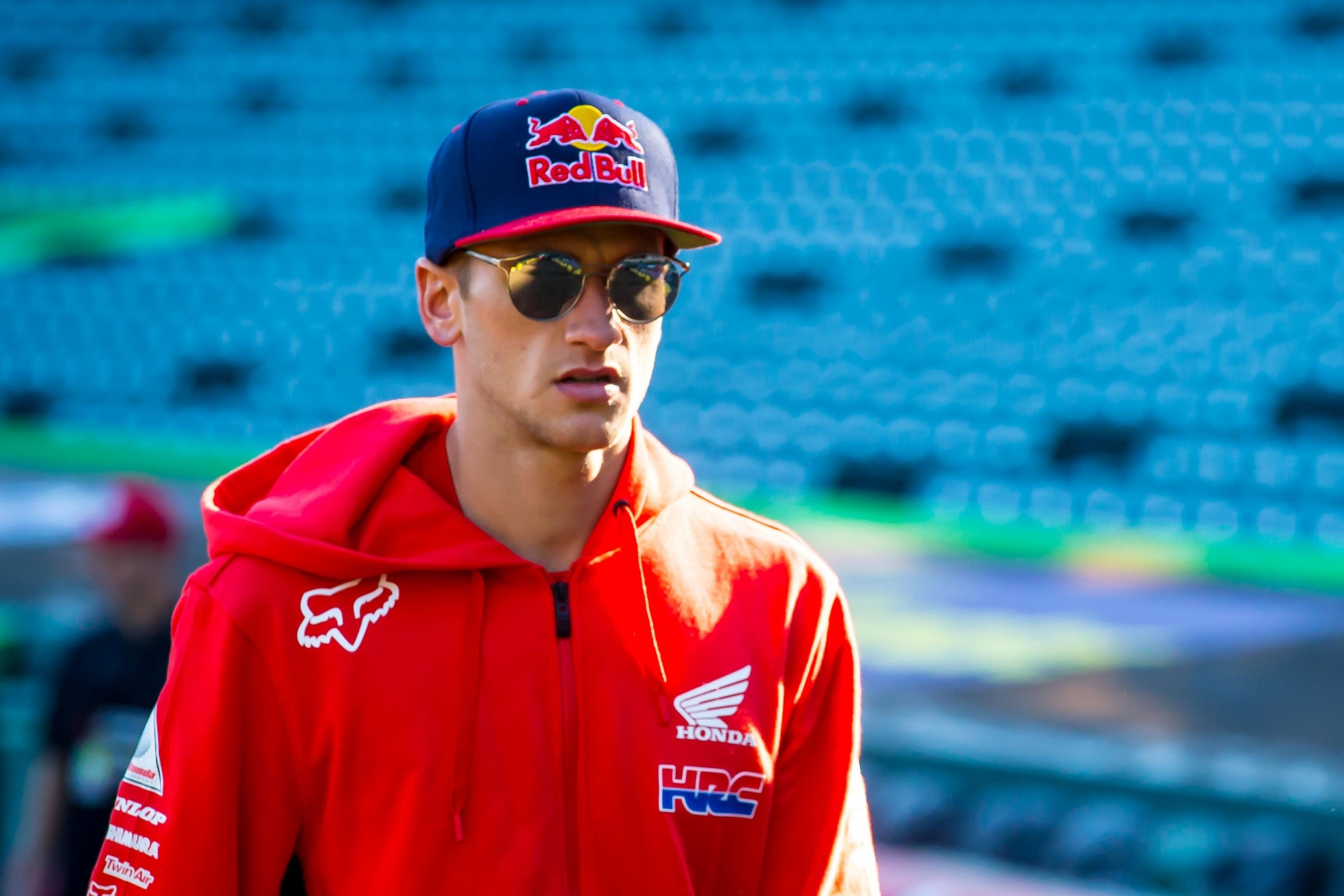 Honda HRC announced earlier this week that Ken Roczen is scheduled to begin riding as soon as April 16. Roczen will have surgery on April 11 in Vail, Colorado, where Dr. Viola, who performed all of Roczen's surgeries on his left arm last year and did the initial procedure on his hand this year, will remove the pins from his right hand. According to the team, the procedure is expected to be quick and Roczen is scheduled to return home the same day.
Roczen had been sidelined since early February after sustaining a fracture to the second metacarpal in his right hand in a crash in San Diego when Roczen went down with Cooper Webb and Roczen's hand/arm got sucked into Webb's rear wheel and swingarm area. Roczen underwent surgery on February 16 and has not raced since.
While appearing on Race Day Live in late February, Roczen announced that he would miss the remainder of Monster Energy AMA Supercross, but that he expects to return for the Lucas Oil Pro Motocross opener at Hangtown on May 19.
Indianapolis also served as the last race that Oscar Wirdeman will work with fill-in Christian Craig. He'll return to working with Roczen, as he's expected to begin riding shortly after the break. Rich Simmons, Cole Seely's mechanic, will finish out the season with Craig.