Knee Injury Sidelines Tristan Charboneau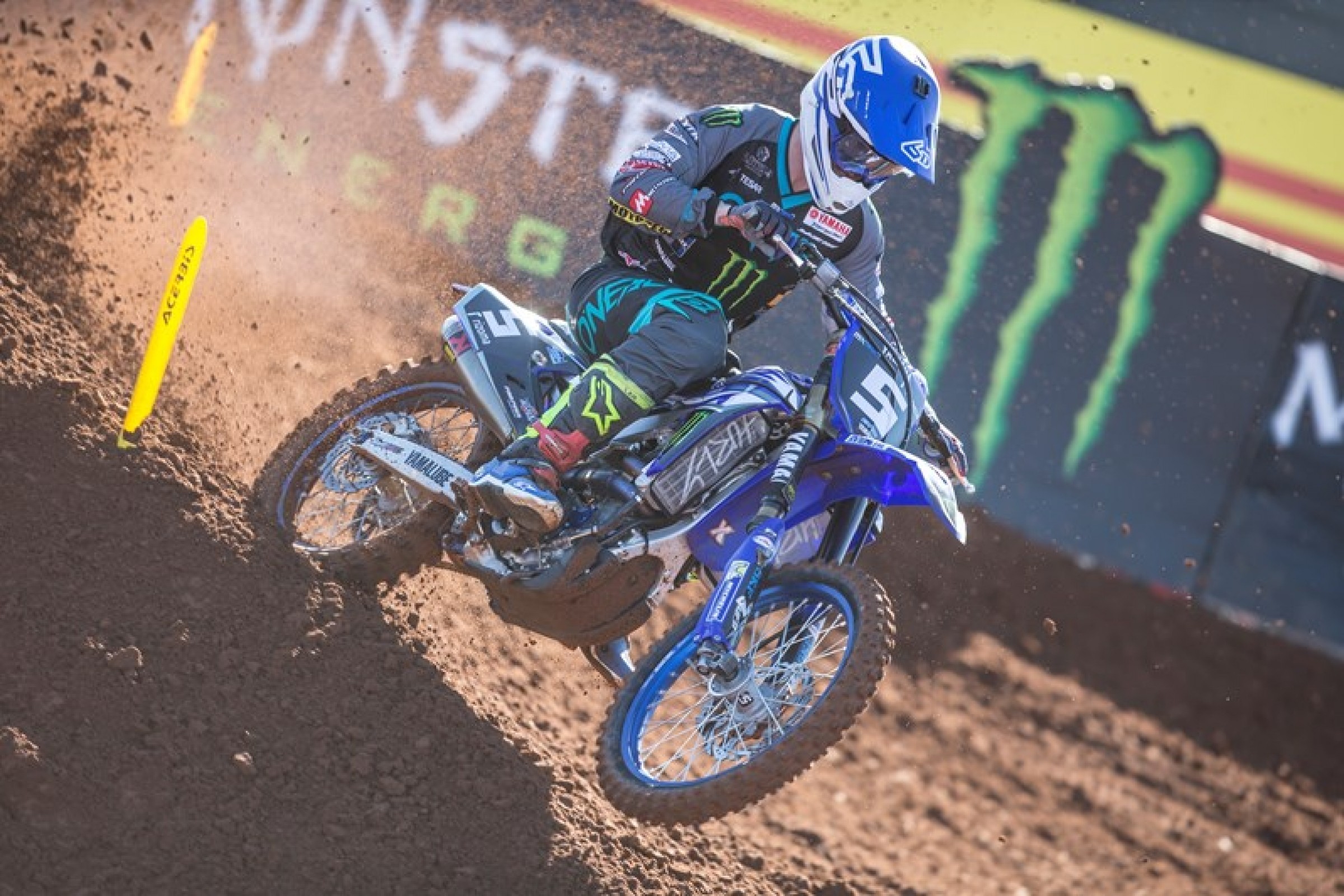 American Tristan Charboneau will return to the United States to undergo surgery to repair a knee injury sustained at the Italian Motocross Championship, the team announced. Charboneau missed the opening round of the EMX250 Championship, which runs in conjunction with the FIM Motocross World Championship, last weekend in Spain. A return date has yet to be determined.
"Two-and-a-half weeks ago at Ottobiano, in Italy, I had a very small crash coming over the hump before the finish line," he said in a press release. "It was very cold out and the ground was really hard and cold. The front just came out from under me and I thought, 'I will slide this one out and get up,' but as I was sliding, I twisted my leg and heard my knee pop super badly, so I knew instantly that something was wrong. Four days later I went and got an MRI, it was the soonest I could get in, and they told me I had a bilateral tear and that there was a piece of my meniscus that had broken off and was floating around. Apparently that is where most of the pain is coming from. It's been difficult to accept.
"I will head back to the U.S. and get this knee fixed to be back on the track as soon as possible," he added. "I want to come back when my knee is 100 percent. I want to come back and win races; mid-pack will not be good enough."
The former GEICO Honda rider is entering his second season in the championship and his first with the ASTES4-TESAR Yamaha Official EMX250 team.
Last year the Washington native finished fifth overall in the championship, with two overall wins in Portugal and Switzerland. The 11-round championship returns April 15 at the MXGP of Portugal.