Tevin Tapia Injury Update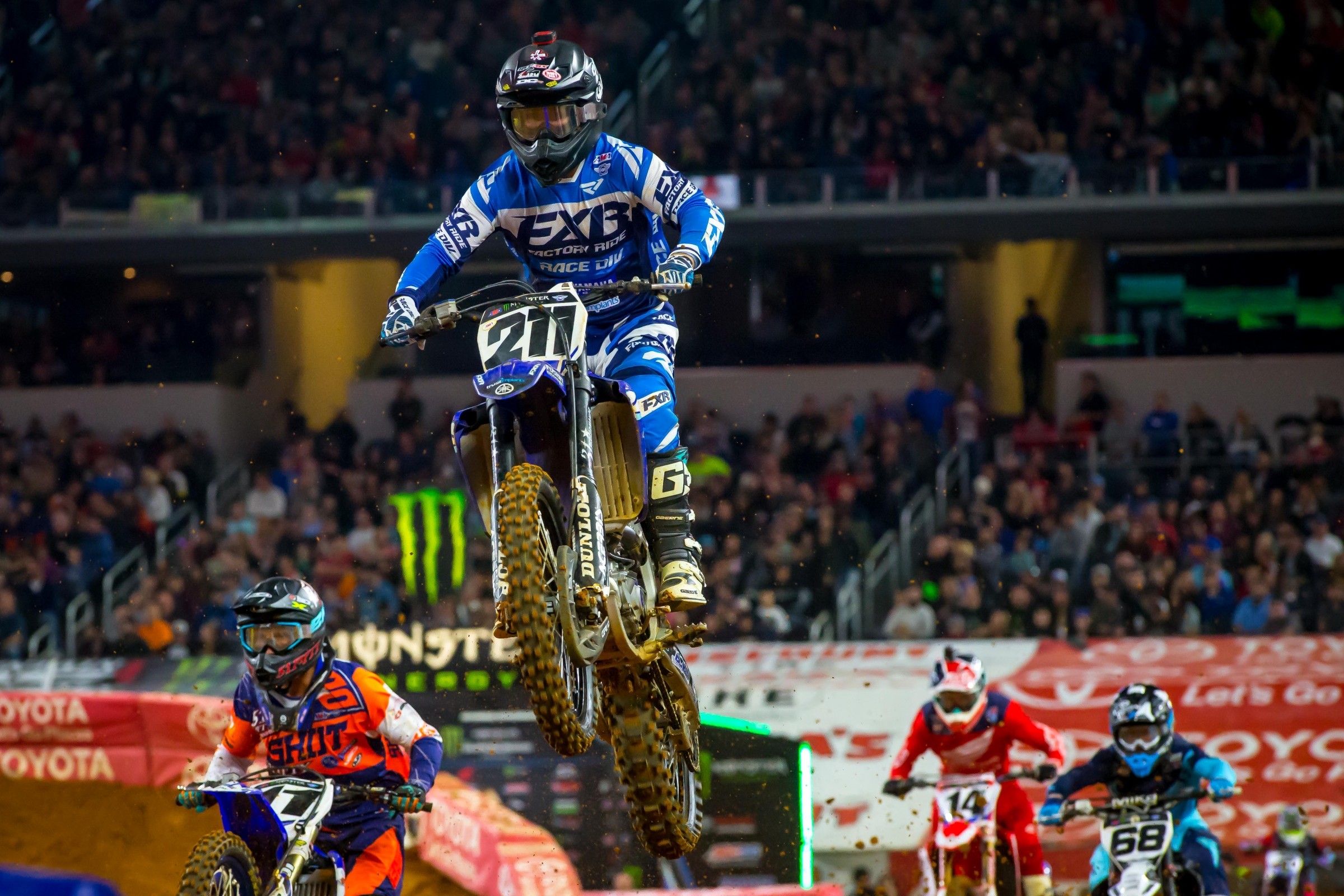 Indianapolis, IN
Indianapolis
Monster Energy AMA Supercross Championship
At round 12 of Monster Energy Supercross in Indianapolis, privateer Tevin Tapia sustained a broken pelvis and fractures to his L3 and L4 vertebrae in a crash in timed qualifying on Saturday.
In a post on his Instagram account, Tapia said that he cross-rutted going up the face of the finish line, which sent him sideways and into an endo. This forced him to jump off the bike and he landed feet-first. The qualifying session was red-flagged and Tapia was transported from the track by the Alpinestars Mobile Medical Unit.
Tapia was forced to undergo surgery on his pelvis and had to get three screws and a plate put in. The good news is that his internal bleeding, which was caused by his broken pelvis, stopped right away after surgery.
Road 2 Recovery has set up a donation page for Tapia (who is insured) if you wish to contribute.
Below is his full post.
Hey guys I'm doing okay. Still in some pretty good pain but i wanted to tell you guys what happened. I cross rutted going up the face of the finish line and sent me side ways and in a endeo and had to jump off, landing feet first into the landed face. I broke my pelvis in a couple places witch caused internal bleeding and fractures to my L3 and L4. The internal bleeding was stopped right away when i got to the hospital and my fractures to my back will heal fine but i had to get three screws and a plate in my pelvis. I have never asked for help like this on social media before but i sure do need it, @road2recovery has set up a donation site and the link is in my bio anything helps. I don't have the best insurance and still have to get Home and the bills for this stay won't be cheap. If you can't help i totally understand but you better pray for me haha i have my head up and focused on getting healed!