Tim Gajser and Brian Bogers Out for MXGP Opener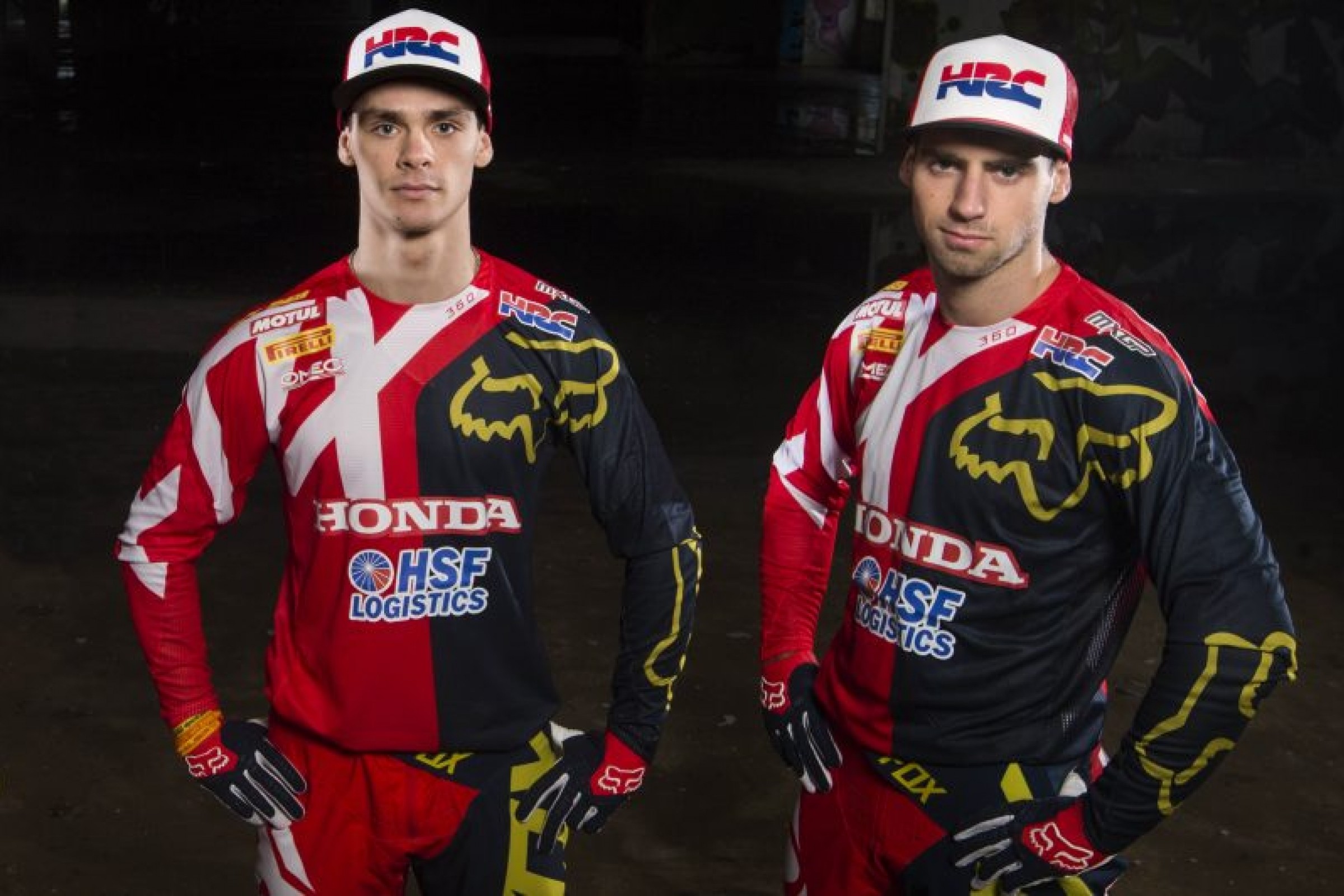 Neuquén, Argentina
MXGP of Argentina
FIM Motocross World Championship
Honda HRC announced today that both of its MXGP riders will miss the 2018 FIM Motocross World Championship season opener set for March 4 in Argentina.
Last weekend, 2016 MXGP World Champion Tim Gajser was injured in a horrific crash at the Italian Motocross Championship in Mantova. Gajser was transported to the nearby Carlo Poma hospital, where he underwent a surgical operation to repair two fractures in his jawbone. The following day he was transported via ambulance to his native Slovenia, where he had another surgical operation, performed by jaw surgeon specialist Dr. Grošeta of Maribor Hospital to further stabilize the fractured jaw, according to the team.
Expected recovery time for Gajser is three weeks and the team is hopeful he can return for round two of the championship at Valkenswward on March 18.
"All things considered, I can say that I've been quite lucky. I slid with my right leg before going for a jump and that caused me to inadvertently open the throttle and that's why I over-jumped," Gajser said in a team statement. "I landed basically at the base of the following jump and hit my face hard on the handlebar. I want to look at the bright side because it could have been much worse, and I'll be back sooner rather than later. I would like to thank the doctors and medical staff who took care of me, the team that stayed by my side and the fans and everyone who was seriously concerned about my well-being. I'll soon get a smile back on my face—and hopefully it will be a good-looking one, too!"
Brian Bogers, who signed with the team this off-season and was scheduled to make his MXGP debut at Argentina, will also be sidelined for the opener after suffering a complex fracture-dislocation of the right foot in a November practice crash.
Calvin Vlaanderen, who will compete in MX2, will be the only team member at the opener.