Honda, Forever 21 Team Up for New Collaboration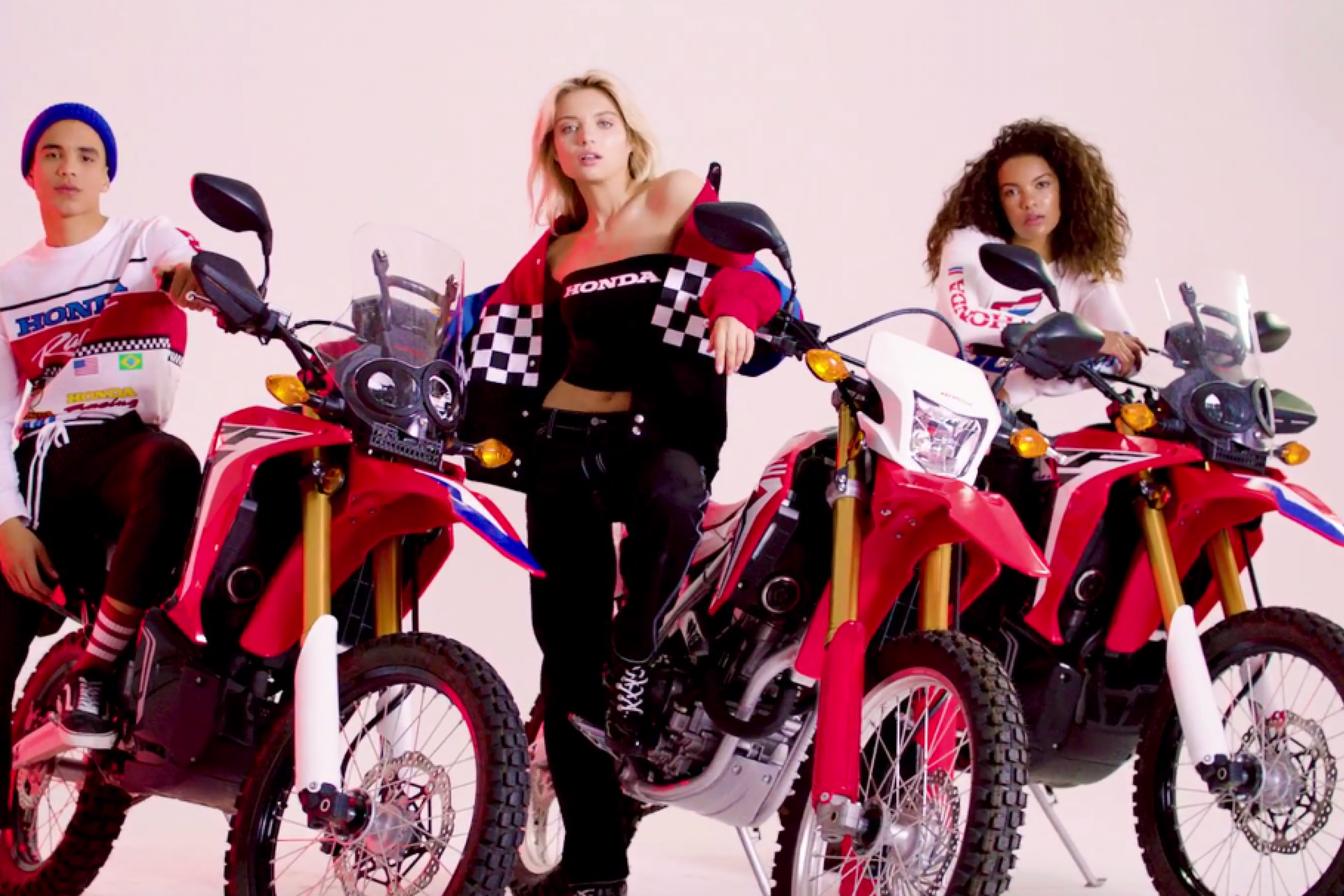 Torrance, CA — American Honda today announced a new and exclusive collaboration that will see independent fashion retailer Forever 21 launching a capsule collection of apparel inspired by Honda racing gear from the eighties and nineties. Honda's brand management agency, Earthbound—using its expertise in uniting brands—helped bring the two powerhouses together for this collection. To kick off the project, the companies have organized an Instagram contest, with the lucky winner taking home a new CRF250L motorcycle. Included in the F21xHonda collection are men's and women's attire featuring modern silhouettes but adorned with nostalgic iconography.
"Honda's motorcycle racing success in the eighties and nineties was legendary, with our riders earning many championships in domestic and international series," Mike Snyder, senior manager of Honda Powersports Marketing, said. "While we're focused on winning with our current teams, it's fun to see our racing heritage honored by Forever 21 with a completely new audience."
"We are so excited to announce our partnership with Honda for this '80s and '90s inspired collection," Linda Chang, vice president of marketing for Forever 21, said. "We are always looking for new and unexpected partnerships, and this collaboration with Honda is especially relevant now with the popularity of racing and strong ties between fashion and motorsport. We hope that both fans of Honda and our customers will celebrate with us through this collection."
For a chance to win the Honda CRF250L, participants should post an Instagram photo of themselves wearing a garment from the F21xHonda collection (be sure to tag @honda_powersports_us and @forever21, and use the #F21xHonda and #F21Contest hashtags). Official contest rules can be found here.
F21xHonda apparel is available beginning today in stores throughout North America and at Forever21.com.