Pick up your copy of the February issue of Racer X Illustrated now and read about our talk with Ken Roczen and his comeback and why Red Bull Straight Rhythm needs two-strokes. Also read about Ping's day at Washougal for some 125 Dream Racing and our interview with Forrest Butler, who co-owns the Rocky Mountain ATV/MC-KTM-WPS team.
"I'll meet you out there at 9:10 tomorrow morning," Jeff Ward said to me over the phone. "You know where that driving range is, right?"
That next morning, I rolled out of Dana Point, motored south down the 5 to the Ortega Highway in San Juan Capistrano, slot car-raced through Cleveland National Forest, drove into Lake Elsinore, and pinned it down Interstate 15 south to exit 88 and Temescal Canyon Road. I took a left turn into the driving range. Adjacent to it was a gravel lot where a lady was operating a hot dog stand covered by a colorful umbrella. That's where I found Wardy, the Kawasaki factory racing legend and seven-time AMA Supercross/Motocross Champion. I grabbed my recorder and phone, climbed into Wardy's SUV, and the two of us continued down a long, bumpy, and dusty gravel road.
"Like I was telling you before, Jerry is from the old school," said Ward of his father-in-law, Jerry Deleo.
"He does everything on a handshake. He's helped so many people out around here. Somebody might need help with something or might be short on money, and Jerry just steps in. You know Ricky Fowler? Jerry helped fund his early golf career. He's really out for everyone around here. He's been out here so long. Every morning, he wakes up at 4:30, puts on an old pair of pants and a sweatshirt, and gets on his dozer. He's sort of a legend around here."
Jerry Deleo owns the Corona Clay Company. Its website states, "Corona Clay Company is a family owned and operated business since 1948, incorporated 10 years later. We here at Corona Clay Company guarantee our product 100%. In our over 50 years of business, we have not had any complaints that we were not able to rectify."
The big crusher–the dynamo of the entire Corona Clay Company empire—mines and refines red-brick-colored clay that, when ground and screened to a 1/8-inch minus size, comes to life in the infield sections of the San Diego Padres, Los Angeles Dodgers, and Los Angeles Angels baseball diamonds. But I wasn't here to check out the ball yard dirt; rather, I was here to see the six factory supercross tracks that are built and maintained on Deleo's company's property. That's why I came to meet the man in person.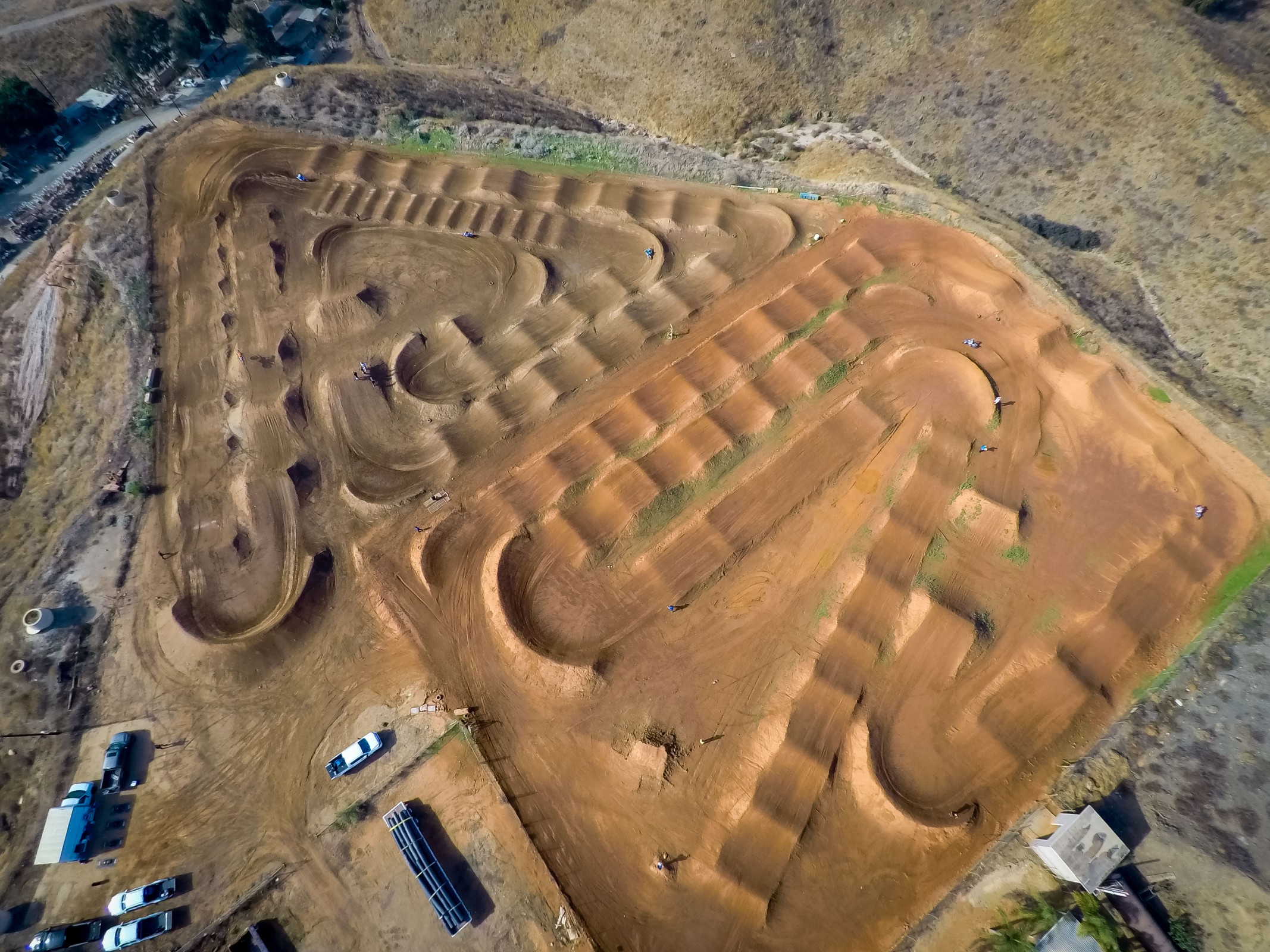 "You know, Wardy started it all," Jerry explained while we rolled past pieces of heavy equipment. "This was in 1981, and he said Kawasaki needed a test track. I listened to him and built the first track. That's the track over on the side of (Interstate) 15 South. After I built that one, we looked at doing tracks over here and in these hills."
Up and down the hills we went, with Jerry giving me a guided tour of the six tracks that, during the months of November, December, and January, are the very epicenter of global motocross. Having been involved with the tracks for over three decades, Jerry was obviously quite proud of them. As I was to find out, though, none of it came easy, as Jerry, a land owner in Riverside County, California, has had to put up with all sorts of government politics and bureaucracy in building and maintaining the tracks. Still, and despite it all, Jerry and his tracks are synonymous with our sport, and every AMA Supercross Champion from Wardy to Ryan Dungey has spent endless hours riding on them.
After taking photos with Jerry and Jeff together, Jerry asked me, "You're going to make me world-famous, right?" Ward and I shook hands with the factory landlord and headed back to the SUV. Before I took off, we heard the honk of a horn. Turning, there was Jerry motoring by and waving to us.
"There goes Jerry," Ward laughed. "I don't know where he's going, but he's going somewhere. There's no stopping that guy."
I didn't doubt Jeff Ward one bit.