Christophe Pourcel Announces Retirement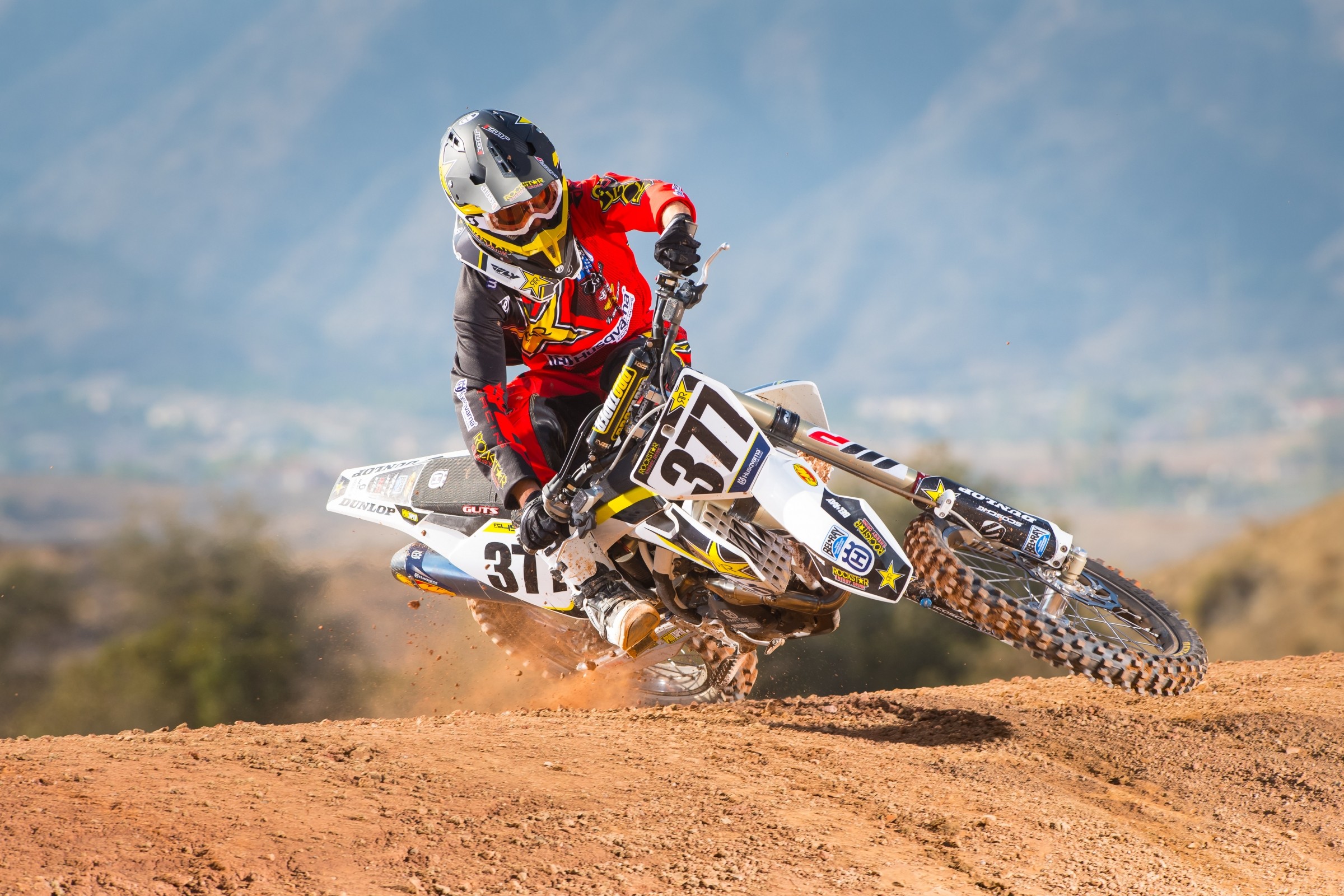 Two-time 250SX Eastern Regional Champion and 2006 MX2 World Champion Christophe Pourcel announced today, via his Instagram account, that he is calling it a career.
The Frenchman will be remembered for his talent, technique, and speed, but big injuries prevented many from seeing his true potential. A massive crash at the Irish GP in 2007 left him temporarily paralyzed, and internal injuries plagued him even when he moved to the U.S. and routinely ran up front in 250-class races, indoors and out.
While Pourcel showed the stuff to battle the likes of Ryan Dungey and Ryan Villopoto for titles, his personality was always a bit of a mystery. This led to many questions over his effort level and general motivation, clouded only further by his injuries. No doubt, though, he could turn a lap with anyone when he found his comfort level.
Pourcel won back-to-back 250SX titles in 2009 and 2010, and only savage luck cost him the Lucas Oil Pro Motocross Championship in both of those years (his bike broke at Southwick while he was leading the points with three motos to go in '09. In 2010, he appeared set to win a final-round showdown with Trey Canard only to crash and break his shoulder). He stated he wanted to move to the 450s with his customary brand, Kawasaki, but somehow ended up without a ride at all for his rookie 450 season in 2011. A shot with MotoConcepts on a Yamaha was short-lived. He returned to Europe and won some MXGP races, but succumbed to injuries again. He returned to the U.S. scene in the 250 Nationals with Valli Yamaha in 2014, winning one race and finishing sixth in in points.
He found a true home at Rockstar Husqvarna. The team picked him up starting with the 2015 450 Nationals, and the marriage was happy to the end. However, two neck injuries in 2016 set him back. When Pourcel was no longer feeling comfortable in supercross, Rockstar Husqvarna fast-tracked a program for him to race the Canadian Nationals in 2017. He finished second in points to Matt Goerke. That ended up being his final series.
Below is his statement:
"Well, today is the day, I am pleased to announce my retirement from racing," said Pourcel on Instagram. "It's all I've ever known, but I have been so blessed and fortunate to race all around the world in front of many fans and to work with many great companies. From racing GP's, winning a world championship, then coming to America, two supercross championships, winning races... and now finding a new life here in the States, racing has given me so much. Those good times don't come without tough times, from my paralyzing accident in 2007, internal injuries, countless collar bones, to my most recent neck fractures... I've had my fair share of injuries, but I'm happy to walk away happy and healthy. I'm looking forward to the next chapter of my life away from racing. I've sacrificed so much in life, things that are normal for most people, to dedicate my life to racing and training. I want to enjoy this time now with my wife, family, and friends and to say THANK YOU to all the great people and companies that have supported me throughout my career and to the fans who have enjoyed watching me race. It's been a tough decision, I know I can still be competitive but my body has said enough with the injuries! I'm 29 and have so much more life to live. Again, thank you all and see you around!"