BTO Sports To Serve as Title Sponsor of Rides Unlimited Racing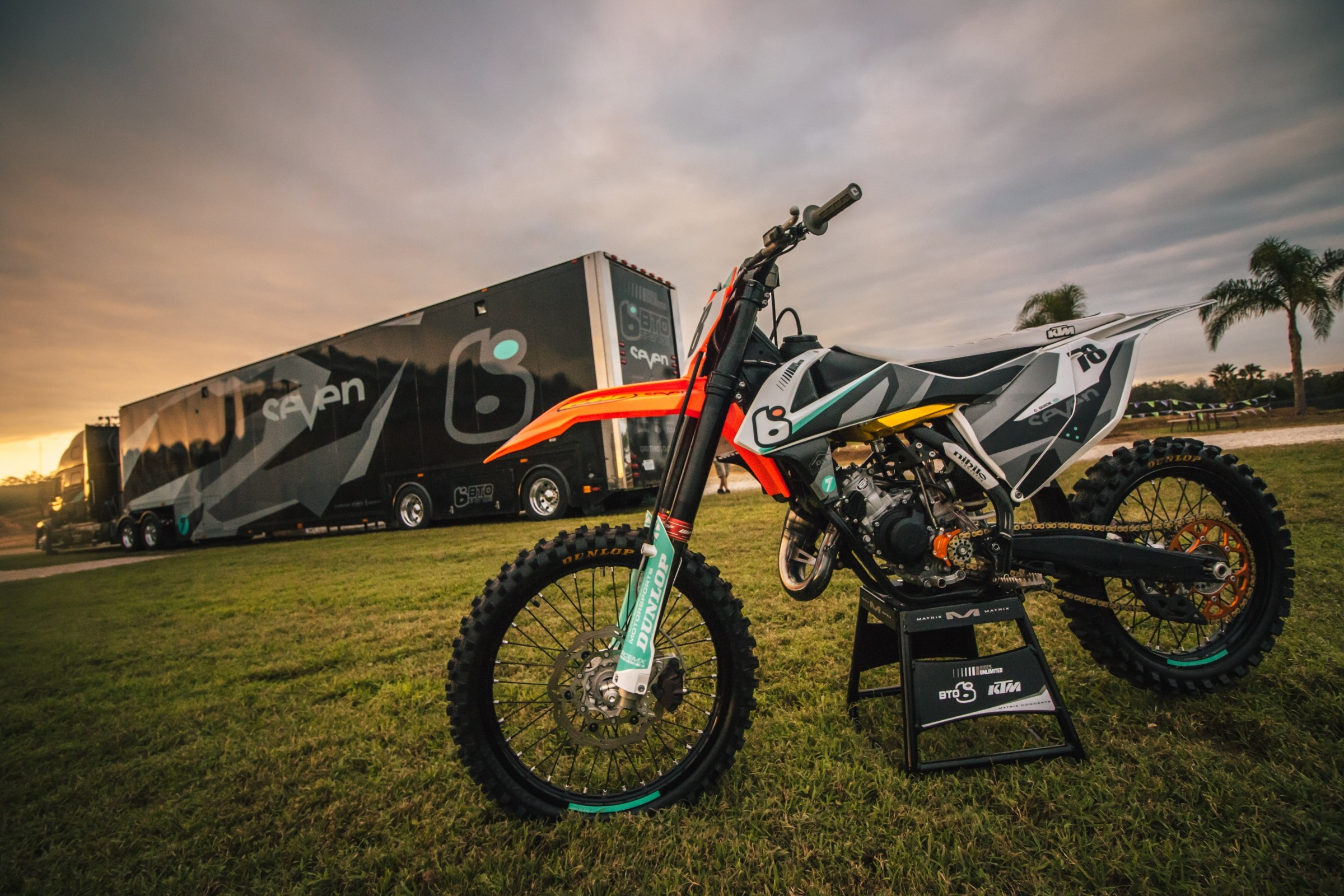 BTO Sports and Rides Unlimited Racing have agreed to a deal that will see the online retailer serve as title sponsor for the amateur program in 2018. The team will officially be called Rides Unlimited/BTO Sports Racing.
Rides Unlimited Racing is owned by Illinois businessman Greg Geistler and supported five riders last year.
The team next year will consist of Kaeden Amerine, Kaed Kniffing, Clay Quick, Lucas Geistler, and Jonah Geistler. The team will make its debut this week at the Winter Olympics (Mini Os), in Florida.
Below is the PR from BTO.
Camarillo, CA – BTO Sports, an established mx retailer since 1999, has signed on as a title sponsor for Rides Unlimited Racing amateur program for 2018. The official team name is Rides Unlimited/BTO Sports Racing.
Mikey Ojeda, BTO Sports Marketing Director, commented, "Being a new addition myself to the BTO Sports staff, we started our new relationship with our amateur effort. We are very excited to announce a new partnership that will represent the BTO Sports' name nationwide at all amateur events through 2018. We believe with the guidance of team owner and manager Greg Geistler, this team will be able to represent a professional image and push the limits of amateur racing." BTO Sports will also bring aboard Acerbis USA, POD Active, No-Toil Industries and Merchant Services LTD to the list of existing team sponsors.
Greg Geistler, Rides Unlimited Team Owner/Manager, added, "To add a big-name sponsor as BTO Sports to our team is very exciting, along with the continued relationship with Seven Mx, who contributes the ability to create designs and a look that will set our team apart. I am looking forward to the new year and being able to debut the new team transporter and look at Mini O's. "
Rides Unlimited/BTO Sports Racing team riders include Kaeden Amerine (#32), Kaed Kniffing (#85), Clay Quick (#78), Lucas Geistler (#121) and Jonah Geistler (#625) aboard KTM motorcycles. The team will make its debut November 20, at the Thor Winter Olympics (Mini O's), which takes place from November 20-25 at Gatorback Cycle Park, in Alachua, Florida.