Brian Bogers Replaces Evgeny Bobryshev at Honda HRC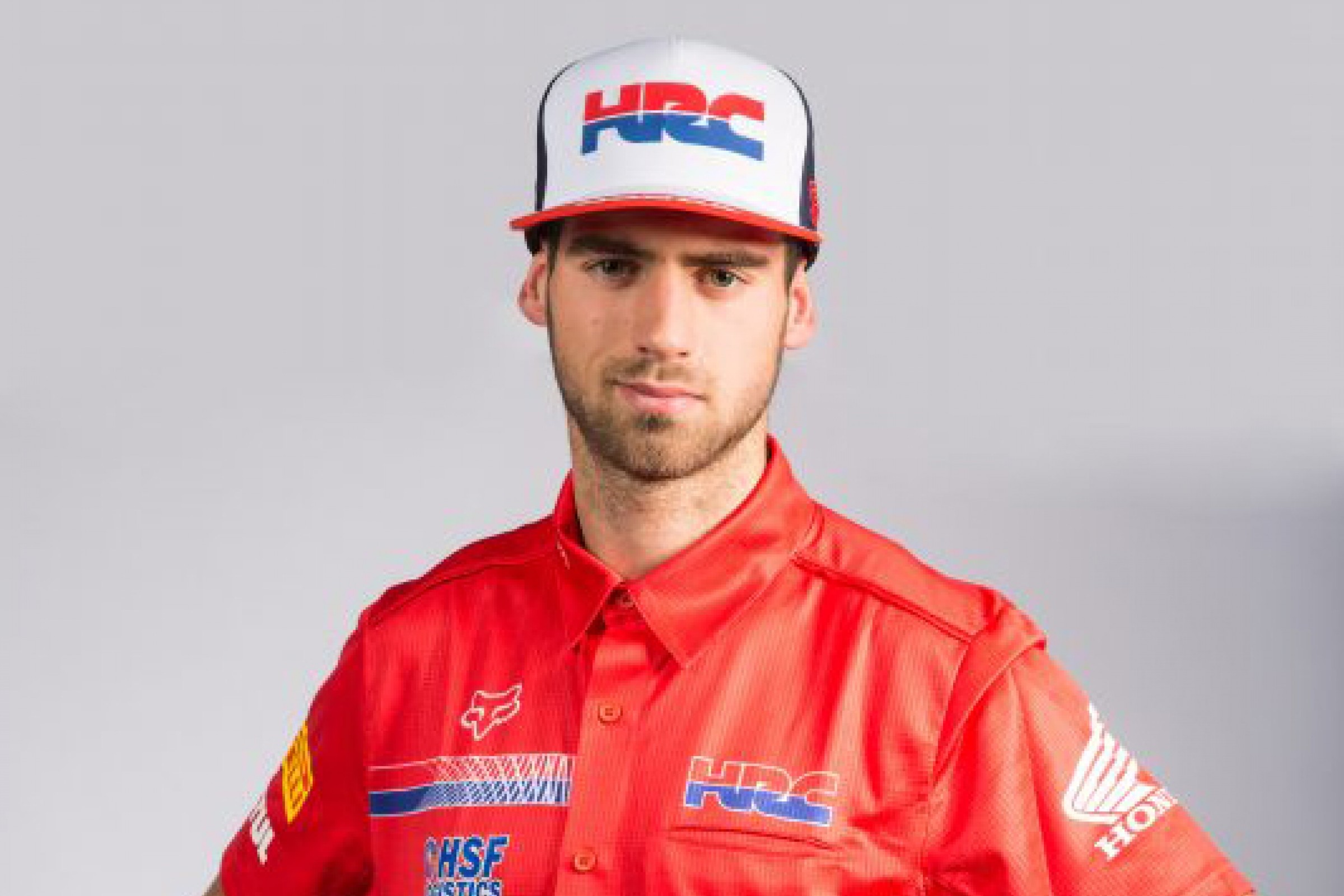 Yesterday, at the EICMA trade show in Milan, Italy, Honda HRC announced their full roster for the 2018 FIM Motocross World Championship. Tim Gajser will remain with the team and will be joined in the MXGP Class by 21-year-old rookie Dutch rider Brian Bogers. South African Calvin Vlaanderen, 21, will be the lone MX2 rider for the team. As expected, Evgeny Bobryshev was not re-signed. The Russian has yet to announce a deal for next year.
Bogers and Vlaanderen were both members of the HSF Motorsport team in 2017. In September, HRC announced it had agreed to a deal with HSF, the refrigerated food logistics company based in The Netherlands, to be a "major sponsor" for 2018 and beyond. HSF Motorsport had run a MX2 program since 2012, but that team will not continue next year. HSF's support is now locked in to Honda HRC's MXGP team.
After a second overall finish in the EMX250 championship in 2014, Bogers moved to MX2 full-time the following season. In his final year in MX2, he finished eighth overall in the championship.
"It's like a dream come true for me to be part of the HRC family," he said in a statement. "Every time I walk through the paddock it's not possible to miss Honda and the setup they have, and I've always thought about the chance to join this family, and now I'm also part of it. I'm so excited to get on the bike – it looks amazing and when you see how Tim is riding it I can't wait to get 2018 started. I've already been in the same team as Tim, in 2009, so it's cool to be joining him again for next season, along with Calvin. It's amazing being here in EICMA with the rest of the HRC riders too, with Marc and Dani (MotoGP riders), Trial and Dakar (teams), and to know that I'm now a part of that now is really an honour."
Vlaanderen, who finished 13th overall in MX2 last year, said: "It's unbelievable to be standing here today with all the other HRC guys being part of the factory team. I've always wanted to be part of a factory team since I was a kid, and now that the dream has come true it's incredible. I spend time watching the likes of Marc and Dani on TV, so to be joining them at EICMA to be announced as a factory rider is a blessing. I'm so excited to get on the new bike – I've seen pictures and heard things from different people and apparently it's unbelievable, so I'm so excited. I couldn't sleep last night looking forward to today's announcement and starting to test tomorrow!"