Unlimited Sports MX Announces 2018 Schedule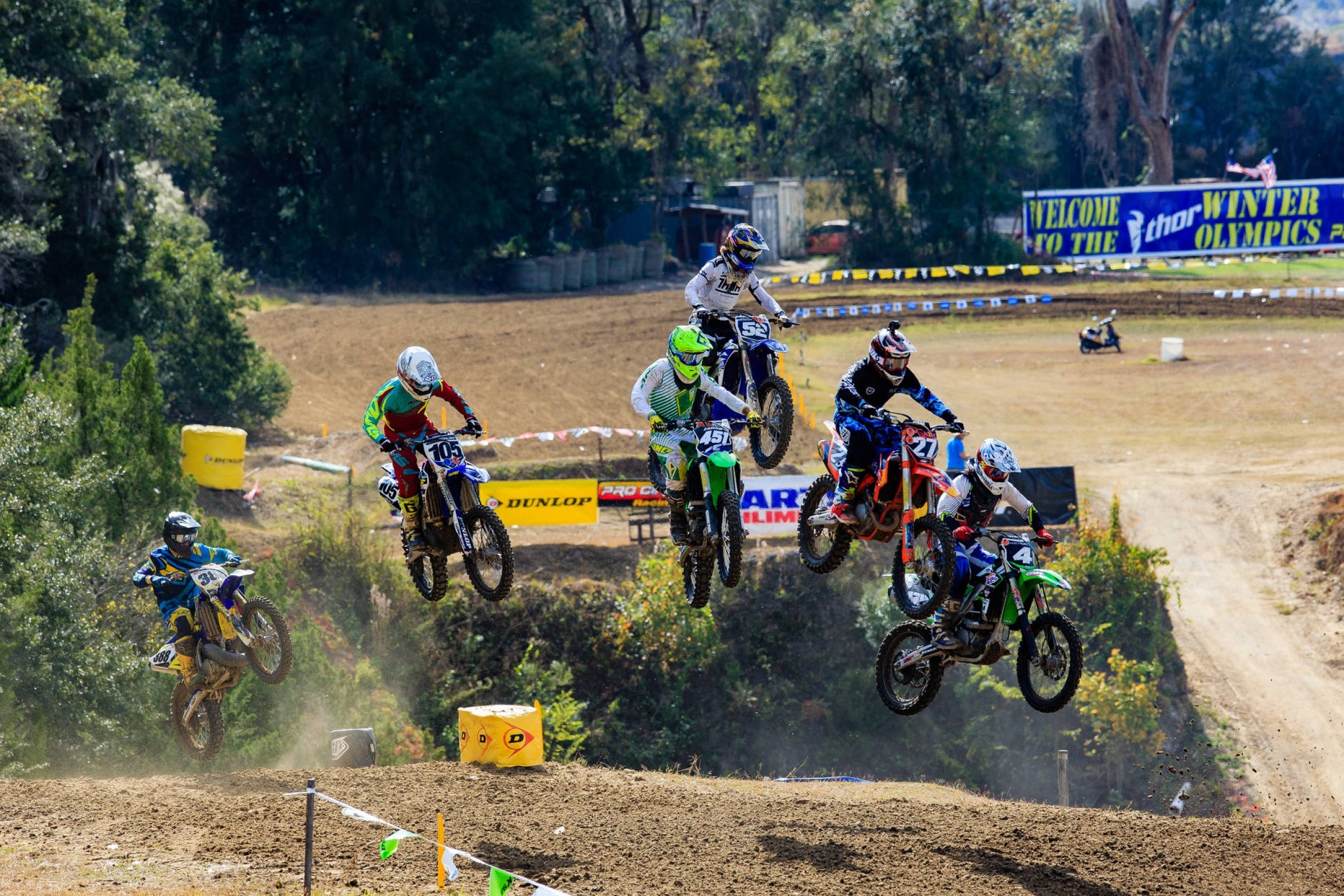 Winter Garden, FL - Unlimited Sports MX, the premier MX promoter in Florida, is pleased to announce new and exciting changes to their 2018 schedule.
47th ANNUAL WINTER AM SERIES
The 2018 Winter Am Series will kick off at Gatorback on January 6-7. The Gatorback rounds will consist of both Amateur SX and MX. Supercross racing will be on Saturday and motocross racing will be on Sunday. In addition to offering amateur riders the opportunity to race SX, we are pleased to announce we will extend our series to Echeconnee MX for the second round.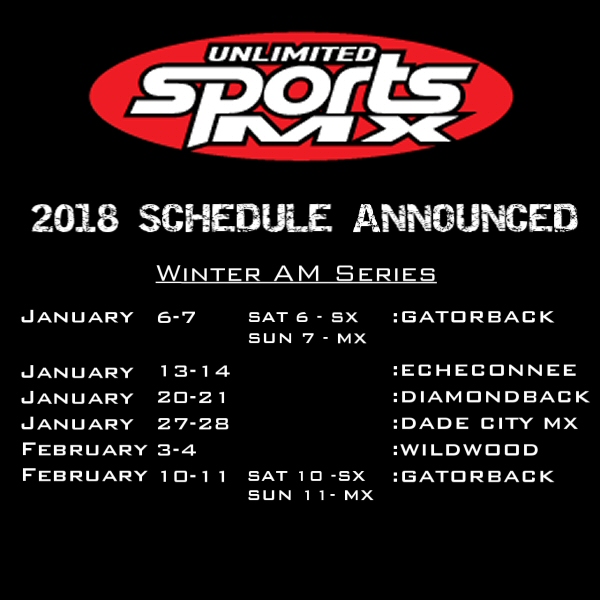 36th ANNUAL GOLD CUP SERIES NOW AN AMATEUR SUPERCROSS SERIES
The 2018 Gold Cup Amateur SX Series will kick off on September 15-16 at Gatorback Cycle Park. Additional locations and dates will be announced soon.
FIRST ANNUAL GATORBACK FALL CLASSIC
The First annual Gatorback Fall Classic which will include a festival with rides, games and much, much more will be held October 13-14 at Gatorback Cycle Park. You don't want to miss this exciting event and race. More information coming soon.
47th THOR WINTER OLYMPICS PRESENTED BY PRO CIRCUIT
The 47th THOR Winter Olympic Presented by Pro Circuit (Mini Os) will be held November 19-24 at Gatorback Cycle Park in Alachua just west of Gainesville, Florida.
Unlimited Sports MX is looking forward to 2018 and to the new, exciting and improved direction to take amateur racing to its next level. Stay tuned to our social media sites for further details.