Welcome to Racerhead, and welcome back to the debate on where top riders should race during the off-season: at the Motocross of Nations or the Monster Energy Cup—or both. As you probably know by now, Red Bull KTM's Marvin Musquin just collected a million-dollar bonus by sweeping all three main events last Saturday night in Las Vegas. Not bad for 30 laps of work (though obviously a lifetime of work goes into getting that fast on a dirt bike). Marvin looked fast, smooth, and rested, which he was—he did not race the MXGP of USA in early September, nor did he line up for his home country of France at the Motocross of Nations in Great Britain on October 1. Turns out they didn't need him, and the French won for the fourth year in a row. Everyone wins, right? Musquin for choosing his schedule wisely; Gautier Paulin, Romaine Febvre, and Christophe Charlier for riding for the Tricoloure and keeping their winning streak going in the MXoN.
But winning comes with different prizes for each. Musquin earned about $996,000 (before taxes) more for his trifecta at the Monster Energy Cup than the trio of his fellow countrymen made in winning the Motocross of Nations. No one seemed to mind Marvin not racing the MXoN, because the French truly have a deep field of talent right now. Had the French lost, maybe there would be more second-guessing. But no one is going to argue that it wasn't a wise financial decision for Marvin.
Now juxtapose that with Monster Energy Kawasaki's Eli Tomac, who also skipped the MXoN (though he did line up for the MXGP of USA back in early September). He won the Monster Energy Cup last year but not the million-dollar bonus. The event seemed tailor-made for him this year, as he had plenty of time to take a well-earned rest after earning his first Lucas Oil 450 Pro Motocross Championship, and almost winning the Monster Energy AMA Supercross Championship. He also had plenty of time to get his SX game back for the MEC and snatch that seven-figure bonus from his primary sponsor, Monster Energy. Maybe that would mitigate some of the criticism he got from not riding for Team USA at the MXoN.
But of course, racing never really works out the way we expect it to (at least not since Ricky Carmichael was racing). Tomac ended up crashing hard and knocking himself out of the first race in Las Vegas, dashing his trifecta hopes and ending his night on the sidelines. He didn't get the redemption or the justification he probably sought after a month in the barrel with Team USA fans (and, fortunately, he didn't get a more serious injury either).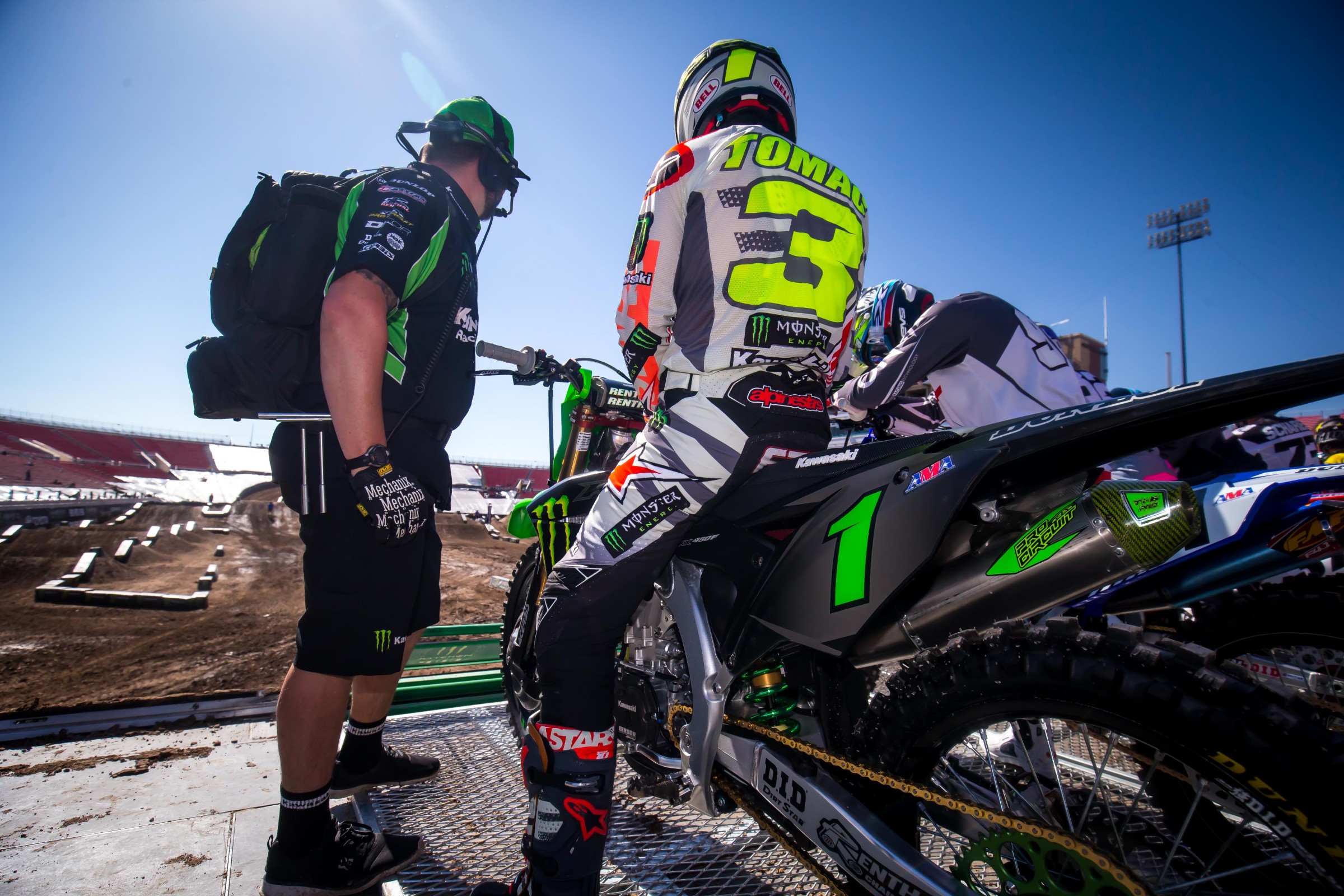 I bring all of this up (again) because I had a long conversation with a top rider (who shall remain nameless) yesterday about all of this—scheduling, event choices, Marvin's millions, Eli's critics, and the future of events like the MXoN, the Monster Energy Cup, and this weekend's Red Bull Straight Rhythm (which is actually more fun than pressure for the guys). He's ridden for Team USA, and he explained to me that while it was "a very, very big goal for me" to be on Team USA, it was a long and somewhat arduous process, "adding a month to my season." And as a businessman with only so many years of earning ability, how could you not look at the Monster Energy Cup as the more beneficial race to focus on?
How to fix it all? Let me paraphrase what he said here: Why can't they/we just have the last National one weekend, then the last MXGP (run more in the summer, not September), then the Motocross of Nations, then the Monster Energy Cup and just be done with it all of the serious stuff by the end of September?
Those are all really good points, and no matter how it all worked out for either of them, I have a feeling Marvin and Eli would agree, and so would have RV, Dungey, Chad Reed, Jason Anderson, Ken Roczen, and everyone else who is feeling the scheduling squeeze more and more….
MARVIN'S BEST YET (Andras Hegyi)
Red Bull KTM's Marvin Musquin has had a big season. In his sophomore 450 year, the two-time FIM MX2 World Champion and 2015 250SX East Region Supercross Champion has sped up compared to his rookie season. And with last weekend's big win in Las Vegas, it seems KTM already has the successor to Ryan Dungey, the most successful KTM rider ever, who retired in May after winning the 2017 Monster Energy AMA Supercross Championship.
Thanks to Musquin, 2017 was the first season that a French rider has been able to win in the premier class of AMA Supercross since David Vuillemin in 2002. Musquin finished third in the overall classification; in '02, Vuillemin was second in the former 250cc SX premier class.
This was also the first season that a French rider has been able to win in the motocross premier class since 2001. By getting four wins in the 450 Class, he has become the most successful French rider ever in the history 250/450 Nationals, starting inn 1972. Musquin is also the first French rider to take three consecutive victories in the 250/450 class. In the overall classification, Musquin finished second. That's the first time since 2000 that a French rider has been able to get an overall podium in the class. In 2000 Sebastien Tortelli was second.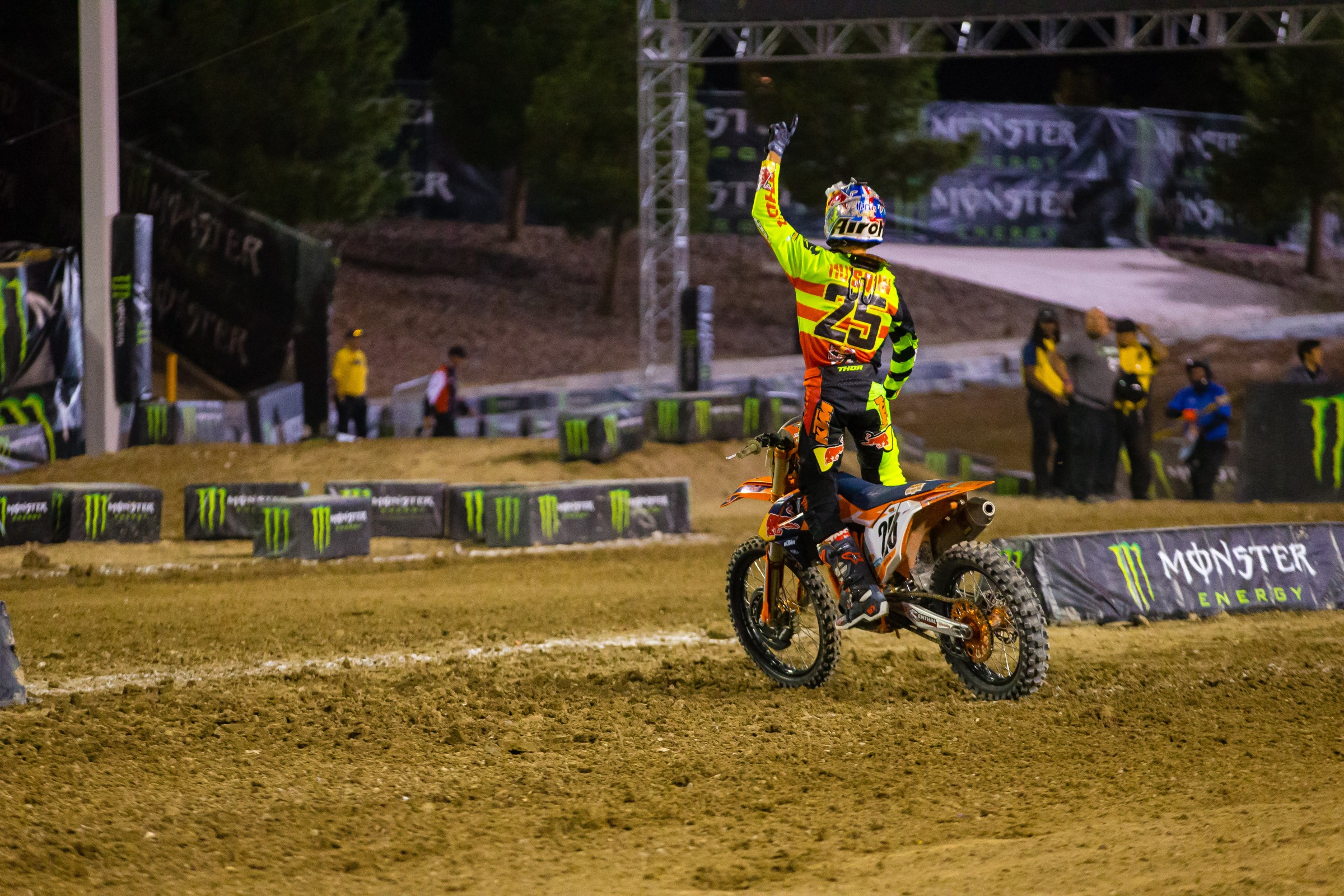 Musquin equaled two records of Jean-Michel Bayle, the most successful French racer ever. First, he was able to win in four different categories in the U.S. Musquin has won in 250SX (11 wins) and 250MX (8), as well as in the 450SX (2) and 450MX (4). Under different class structures back in the day, Bayle triumphed in 250SX (16), 250MX (2), 125MX (3), and 500MX (4). Each now has 25 wins on the AMA circuit, though it deserves mention that all of JMB's were in the premier class, while Marvin's 11 250 SX wins were in Regional classes.
In history of Las Vegas off-season supercross races, at the former U.S. Open and at the Monster Energy Cup, Musquin is the first French winner ever. Moreover, Musquin is the first Las Vegas winner to be victorious in the saddle of a non-Japanese bike. The Austrian KTM has now won every significant motocross and supercross event of our age in the U.S., winning in 250 SX/MX, 450 SX/MX, both classes of MXGP, as well as the Monster Energy Cup and Red Bull Straight Rhythm.
Pro Perspective
Jason Thomas: Supercross suspension is a necessary evil in modern day racing. Let's be clear: no one likes how supercross suspension feels in theory. It's stiff, harsh, and makes your bike hard to turn. Most riders who don't have much in the way of supercross experience have a difficult time transitioning to this setup. The bike really wants to work against you in many ways. That normal compression when coming into a turn that allows diving into the rut is simply not happening anymore. Pushing down on the front end is met with a push back from the stiff valving at the top of the stroke.
When entering a supercross whoops section, however, that stiff valving is a godsend. For whoops, the #1 goal is to keep the bike flat and on a plane across the top of the whoops. To do that, the front and rear suspension have to be stiff enough at the top of the stroke to disallow deep compression on impact. Ideally, there would be minimal movement from the suspension across each whoop, keeping the bike level and driving forward. This is why riders like Chad Reed and James Stewart used notoriously stiff setups: they wanted supreme confidence that they could enter the whoops at blazing speed and not get deep into their compression stroke. Why wouldn't they want to allow the suspension to compress, you ask? Simple. When a shock compresses, it only has one place to go as the spring uncoils. If it compresses deep and quickly, it's going to react sharply and send the rider flying forward. This is also what happens when you hear a rider say "I missed a whoop and went over the bars." In that scenario, the rider is aiming to hit each whoop equally and stay planed across the top as we discussed above. If he has too much speed and misses one, he will likely hit the next whoop in a low spot and force the suspension deep to compensate. The rider's weight shifts forward due to both the expected impact of the missed whoop and also the compression of the front end of the unintended impact of the next whoop. The shock rebounds more violently than desired, the rider is already too far forward, and off we go into the stratosphere. It happens time and time again at each supercross race, usually with less-experienced riders. This same theory also holds true in dealing with big jumps and rhythm sections for supercross.
This is also exactly what Tim Gajser could have been dealing with last Saturday. Tim has ridden outdoor motocross his entire life, and I would be willing to bet doesn't love the feel of supercross settings. (I actually heard this to be true in testing the week of the event.) I would bet he wants the bike to turn more easily and have more traction than supercross settings allow for. (Mike Alessi also dealt with similar comfort issues for SX.) That discomfort probably led him to run soft settings at the Monster Energy Cup. Now, how would that matter since there aren't any whoops at this event? The answer is that it really only matters when things go wrong.
Okay, yes, softer setup will compress more and force riders higher in the air, but that isn't what sent Gajser flipping. Softer setups don't give any room for error if a rider mistimes a section. You have to be absolutely perfect, because the suspension is at maximum load on jumps that big and that close. To allow the bike to turn well, that also means the suspension is easy to compress. When jumping huge rhythm triples, that compression is scary. If anything goes wrong, there is no damping to soak up a big impact. The suspension blows through the stroke too fast, and bad things happen. It really is a catch-22 for wanting to go fast at supercross without experience. Turning is tough due to that stiffness, but crashing through the whoops or rhythm sections without it is much tougher to handle.
If Tim races any SX in 2018 or beyond, he will just have to acclimate like everyone else did. He will find a setting that is a happy medium that allows him to turn how he wants but also works for supercross. This is where all of that testing comes into play. Riders are asking the motorcycle to do things that are ideal at opposite ends of the spectrum: turn well but also stay super stiff. Allow flex and maneuverability but also be rigid enough keep me out of trouble when things go sideways. Fun times for suspension and chassis engineers indeed.
Ping: Not much left to say after that novel from JT, but he covered this well. Gajser on soft suspension in a supercross setting is a recipe for disaster. He already lacks experience on a supercross track, which is why he opted for the comfort of his own suspension. But even Musquin would have struggled if he'd left his outdoor setup on his bike for that race. You can't attack jump faces, because the suspension collapses and either bottoms out or searches for a direction to go and shoots you to one side or the other. If you go long or short, you have no cushion and can get in trouble quickly if that happens in a rhythm lane with multiple jumps in a row. As JT touched on, when your suspension drops too deep into the stroke, it will rebound back out quickly and send riders flying. This isn't just a whoop issue, either; the steeper and shorter the jump, the worse it is.
Personally, I always liked the feel of supercross suspension. No, the bike doesn't settle down into the stroke like you're dropping into a high-speed rut on an outdoor track. But then again, you never do that on a supercross track. The firm feeling gives you a sense of confidence to charge into obstacles and know that if you go short or long, you aren't going to snap your wrists. Well, maybe you will, but you at least have a chance. This firm feeling does take some getting used to, especially when you've never ridden on it. Hopefully Gajser gets some SX suspension and can be more prepared for his next attempt at supercross.
Shot Race Gear 2018 (Kyle Scott)
Yesterday Shot Race Gear held a ride day at LACR Motocross in Palmdale, CA to introduce the media to their 2018 line. The brand has been around since 1993, but made its introduction to North America last year. It's a European brand that is slowly dipping into the American and Canadian markets. Last year was gear only, this year Shot is offering race gear as well as introductory helmets, boots, and goggles.
They sold out of all their 2017 gear last year so this year they're offering two lines of their middle range gear called the Contact Venom and Contact Infinite. They are technically the same, with different designs and color ways. Last year the Canadian and US color ways were different, this year they're the same. Shot's gear runs in a two-year cycle so this year's gear is the same as last year, with new color ways. Improvements in Shot Race Gear's premium race gear, the Aerolite Optica were made though and they include: widening in the knees by 2mm and tapering of the sleeves by 2mm for more of a race fit.
The big news for Shot Race Gear this year is their addition of helmets, boots, and goggles. Each are entry level this year, but are great deals for the quality you get for the price. Anyone shopping on a budget definitely needs to check them out. The Assault goggle with single layer foam runs $29.99 and comes with a bag and extra lens. You can also get a whole roll off system with them for $34.99, what a deal. The Furious helmet comes in two designs with seven and three colors. The helmets are $109 and come with DOT and ECE certifications as well as cheek pull tabs for emergencies. At only 1300 grams, this polycarbonate helmet is a steal. The X11 boots feature molded soles and are $124 black or white and $129 neon colors. After you get decked out head to toe from shot head over to Craigslist for a used two-stroke and you can be at the track or on the trails on a serious budget.
Cairoli's Big Week (Andras Hegyi)
From the church to the track, nine-time FIM Motocross World Champion Antonio Cairoli has recently had some very memorable days. On October 14, the Italian superstar got married. Cairoli has known Jill Cox since 2005, and they have been a couple with since 2007. She is very well-known in MXGP circles and can often be seen on TV cheering from the pit box. Last Saturday, they finally become a married couple. The new Jill Cairoli is a true motocross lady, from a motocross family, and now a motocross wife. Her father and brother were also motocross racers, while she has worked in the industry alongside her new husband. Jill has been a personal assistant, secretary, pit boss, and basically right-hand woman for Cairoli. Their wedding took place at Tolfa, a little town near Rome, which is Cairol's base. The Sicilian has lived there since 2003, and next to Rome, there is also a track at Malagrotta where Cairoli usually trains. Their marriage ceremony was a church wedding according to the Sicilian traditions with lots of guests.
After getting married, the new couple set out for Spain almost immediately. KTM gave him a very exclusive wedding present: the Cairolis went to Valencia and the Ricardo Tormo circuit where he could take part in a MotoGP test on October 17. That track is famous for the Kentucky Kid, the late Nicky Hayden, who got his MotoGP world title there in 2006. Cairoli could try out KTM's MotoGP bike, the RC16, a 1000cc V4 engine bike with over 270 horsepower. Cairoli did 22 laps in all and enjoyed speeding along over 300 kilometers per hour (just below 200 mph). By the way, this MotoGP test was not the first one for Cairoli. Ten years ago, he got to test Valentino Rossi's factory 800cc Yamaha, also in Valencia. Cairoli also is said to have a test coming up in Formula One, as Red Bull Racing offered him a test with their F-1 racing car RB13.
Electric Futures (DC)
Back to the MXoN, one more time, for a much different topic. The morning I was watching the race stream on MXGP-TV, I was sitting at the table in the living room and thought I saw a little motorcycle fly by on the street right next to my house, but I didn't hear anything. A few minutes later, I saw it fly by again and went out to investigate. It was my new next-door neighbor's kid on an electric minicycle he'd just charged up. It was honestly something I have waited and hoped to see happen for some time. The suburban neighborhood I grew up in was filled with kids on minibikes; the sorta downtown setting where we live now has probably never even seen a kid riding around on a dirt bike before. Now I'm going shopping for an electric one for my daughter to ride around on with our neighbor. It's slow enough to be safe riding around the neighborhood park and quiet enough not to get them thrown out or arrested. Sloane also says she wants to teach her friends how to ride it—whatever it is.
Love 'em or hate 'em, we all know the electric bikes are coming. Not even Ronnie Mac is going to be able to stop them in the future.
Earlier this week, Cycle News posted a very interesting deep-dive conversation about it with Stefan Pierer, the CEO of KTM. The report begins: "KTM CEO Stefan Pierer today laid out some of KTM's future plans that will see a massive shift towards electrically-powered machines and machine sharing amongst consumers. He made the comments at the media launch for the 2018 KTM Freeride E-XC electric enduro machine in Salzburg, Austria, and his thoughts clearly show KTM is moving to a future that combines the classic internal combustion engine with hybrid and electric technology."
You can read the whole piece here.
A very interesting part came at the end, in a segment called The Death of the 50:
One area of the market that will see substantial change and has launched the racing career of many an off-road champion is the 50cc motocross category, with KTM's 50 SX machine right at the forefront of race wins. This will change however, with Pierer stating that the SX will make way for an all electric kids dirtbike.
"Within the next one or two years, we are already planning to bring the next product which will be a minibike for kids. We will replace the current 50cc range by so-called e-mini or ESX. So, two models in one that will replace that combustion two-stroke engine that we have in place at the moment.
"The very next one is then a crossover between bicycling and motorcycling. We call it the X-bike. Then on top of that, and this is already started and we will come to the market already next season, is electric bicycles under the brand name Husqvarna."
It won't be long before we really do hear "Ladies and gentlemen, charge your engines.…"
Racer X Amateur Film Festival (Chase Stallo)
The submission period has closed for the 2017 Racer X Amateur Film Festival presented by MotoSport, WASPcam, and Yamalube. The semifinalists will be announced next week, with voting beginning on October 27. We had a great turnout this year, with more than 60 entries submitted by amateur videographers from around the world. Racer X Online viewers, and a panel of judges (which will determine the panel judged winner), will determine your fate, which could include some pretty cool prizes, serious bragging rights, and a chance to showcase your work in front of a worldwide audience. Thanks to everyone for submitting and good luck!
Here is a timeline of how everything will be determined going forward:
Semifinalists Announced: October 26 (Thursday)
Week 1 Semifinalist Voting: October 27 – November 2 (Friday – Thursday)
Week 2 Semifinalist Voting: November 3 – 9 (Friday – Thursday)
Week 3 Semifinalist Voting: November 10 – 16 (Friday – Thursday)
Week 4 Semifinalist Voting: November 17 – 23 (Friday – Thursday)
Finalist Voting: November 24 – 30 (Friday – Thursday)
Winner and Runners-Up for Fan and Panel Announced: December 1 (Friday)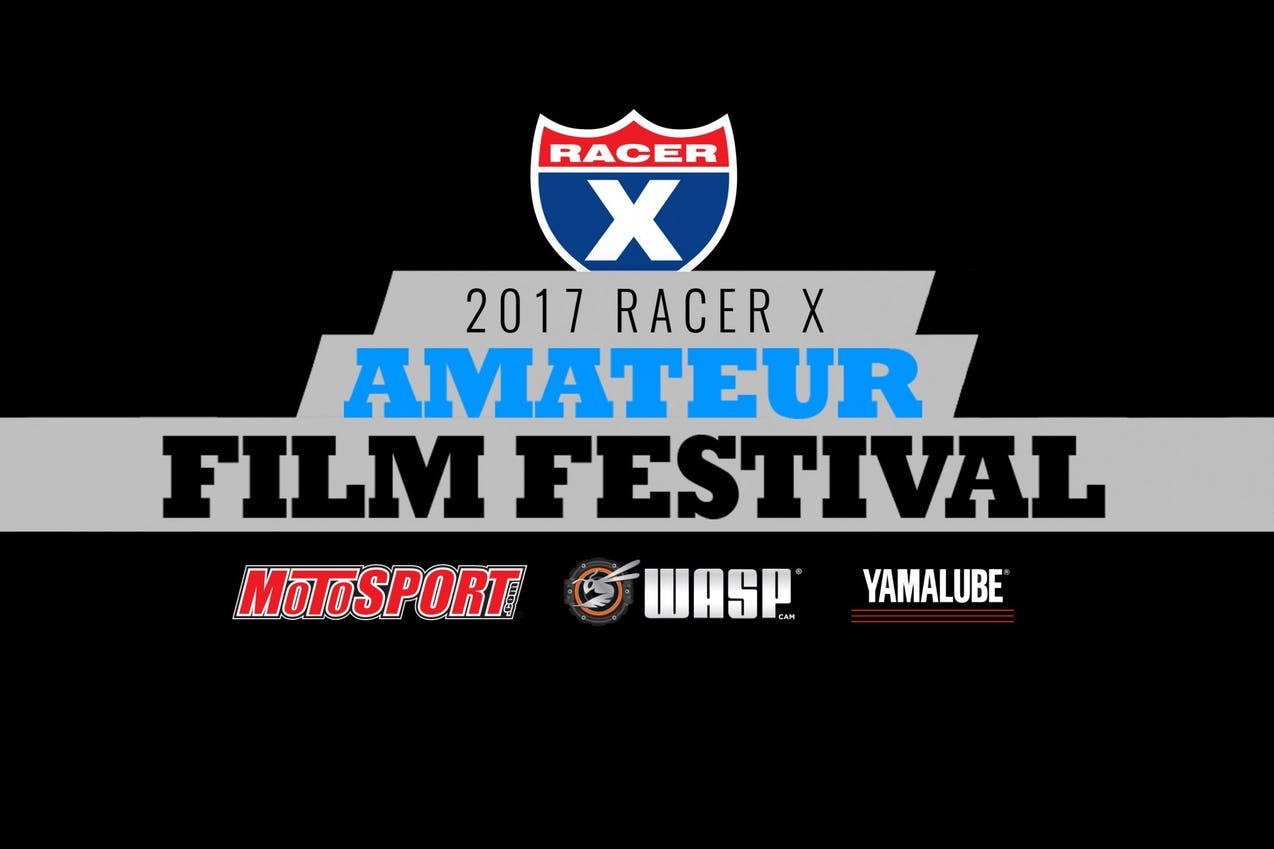 Head-Scratching Headlines of the Week
"Fro-yo for one! Kaia Gerber cuts a stylish figure in motocross inspired bottoms with a crop top for frozen yogurt run in Calabasas." - Daily Mail
"Man Is Rescued After Six Days in Houston Manhole, Officials Say"
"Long Beach restaurant caught buying Popeye's chicken and serving it for $13" - The Comeback
Hey, Watch It!
Max Hind passed along this video of the Weston Beach Race, where 900 competitors took on the sandy UK beaches. Would you try it?
Random Notes
Our annual Racer X Reader Survey is ready for you to fill out, and we're offering a killer prize for participants. Upon completion, you'll be entered into a drawing to win a filled Troy Lee Designs Moto Toolbox from Sonic Tools, valued at $600. The survey should take approximately 10 minutes to complete; you may enter one time using a valid email address.
The innovative Sonic Tools/Troy Lee Designs Moto Toolbox Solution comes equipped with three filled drawers, complete with chemical-resistant and laser-cut foam inlays with tools carefully placed and clearly labeled. The SONIC Tools and Troy Lee Designs Moto Toolbox Solution is the result of a collaborative effort between two forward-thinking companies with a focus on improving functionality and efficiency in the moto world. The toolbox is lightweight and high-quality, featuring strong aluminum handles with comfortable grip. Professional-grade hardware and construction combined with smooth, rounded front top lid with "SONIC" stamped into the steel creates a sleek design. All three drawers feature ball-bearing slides and are retractable and a front centralized safety lock.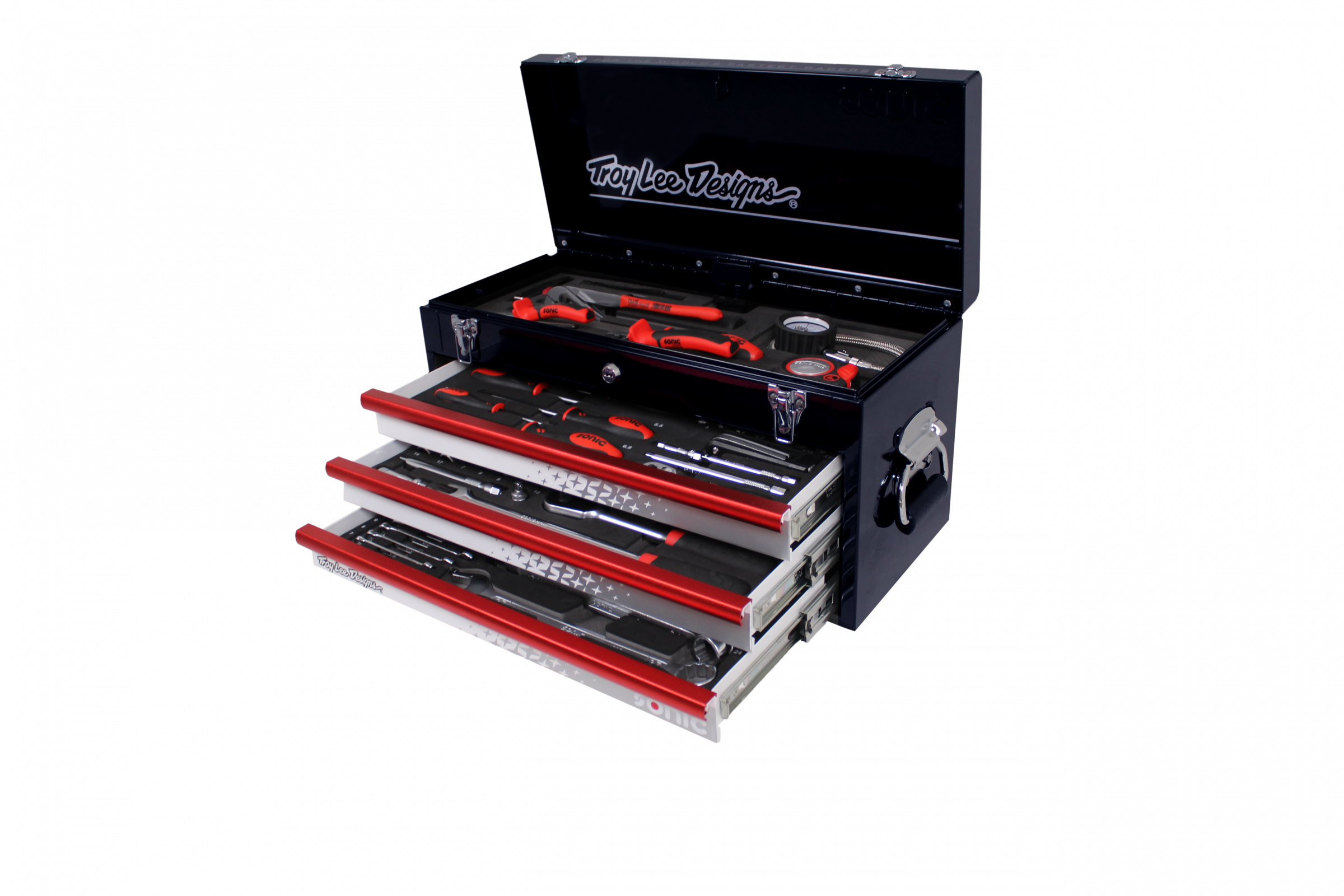 December 2017 Issue of Racer X Illustrated Digital Edition Now Available
Pick up your copy now and read about Jeffrey Herlings' standout performance in America, the 2017 Motocross Grand Prix at WW Motocross Park in Jacksonville, and the ten-year old Honda CRF150R minicycle. Also read about Henry Miller and his privateer quest in the 2017 Lucas Oil 450 Pro Motocross Championship and our trip northeast for some grassroots racing at The Maine Event.
Subscribe now for as low as $9.98 and receive a free MX vs. ATV T-Shirt plus access to our digital edition.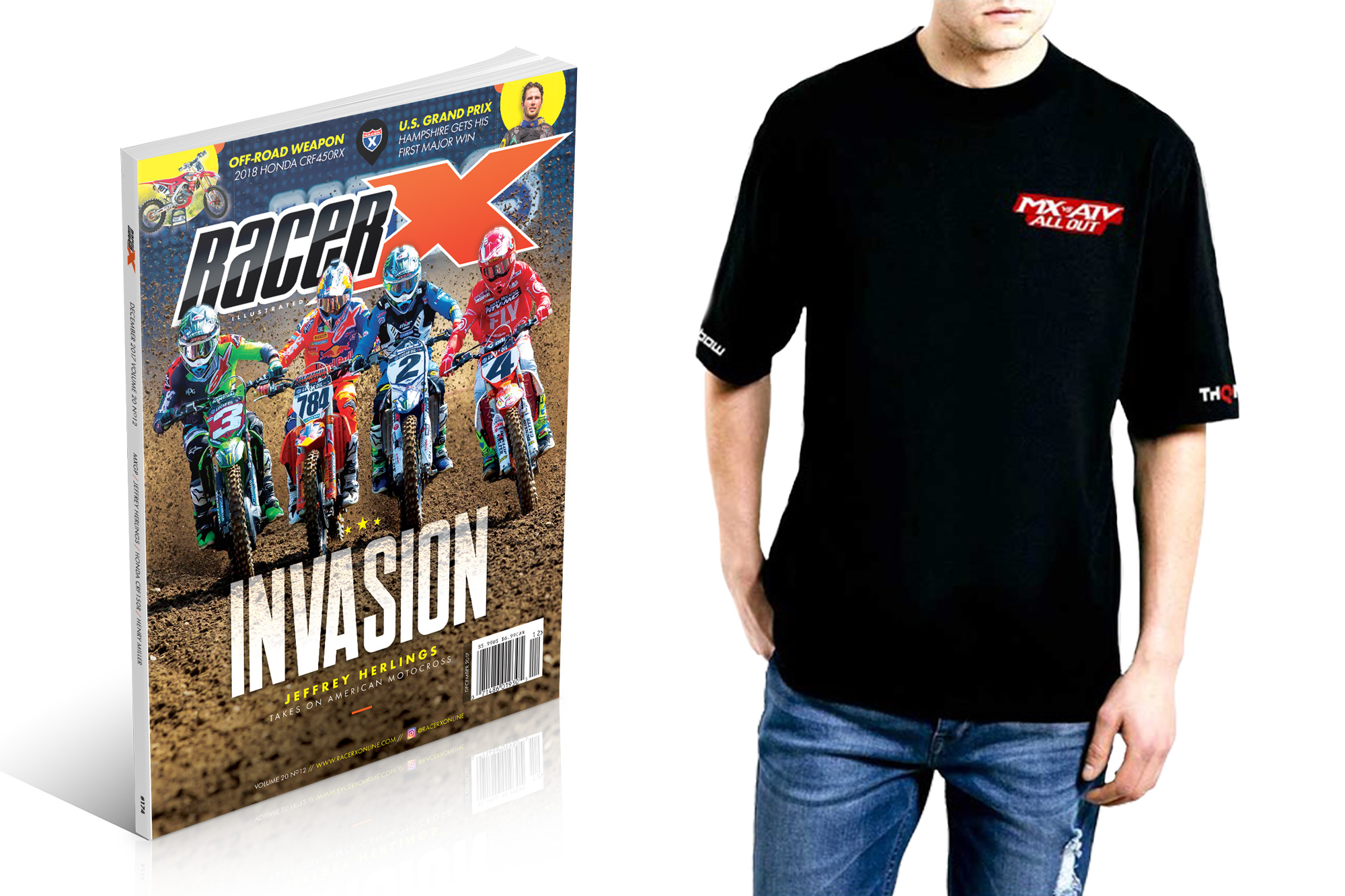 Special thanks to Dominic Cimino and Gina D'Ambrosio of Alpinestars for the sweet new custom gear. If Ronnie Mac anyone else drops out of Red Bull Straight Rhythm's two-stroke class, I will be ready to be added for comic relief!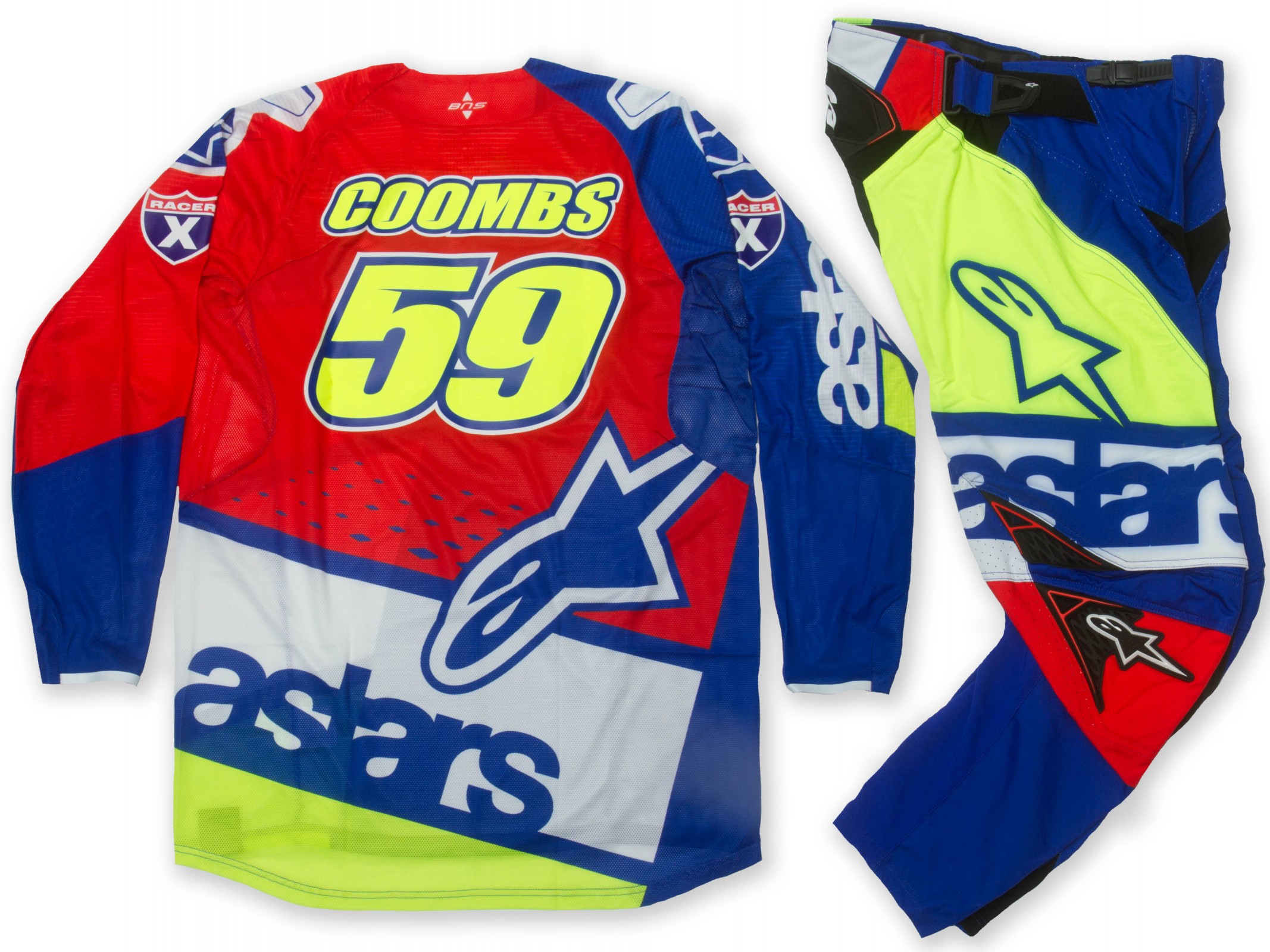 Check out master mechanic Scotty Adkins' latest project right here.
Cool note from Matt Tedder:
"I would like to introduce you to the next generation of motocross racers, Liam Benjamin Tedder. Christine and my first grand baby from Matthew Jr.!"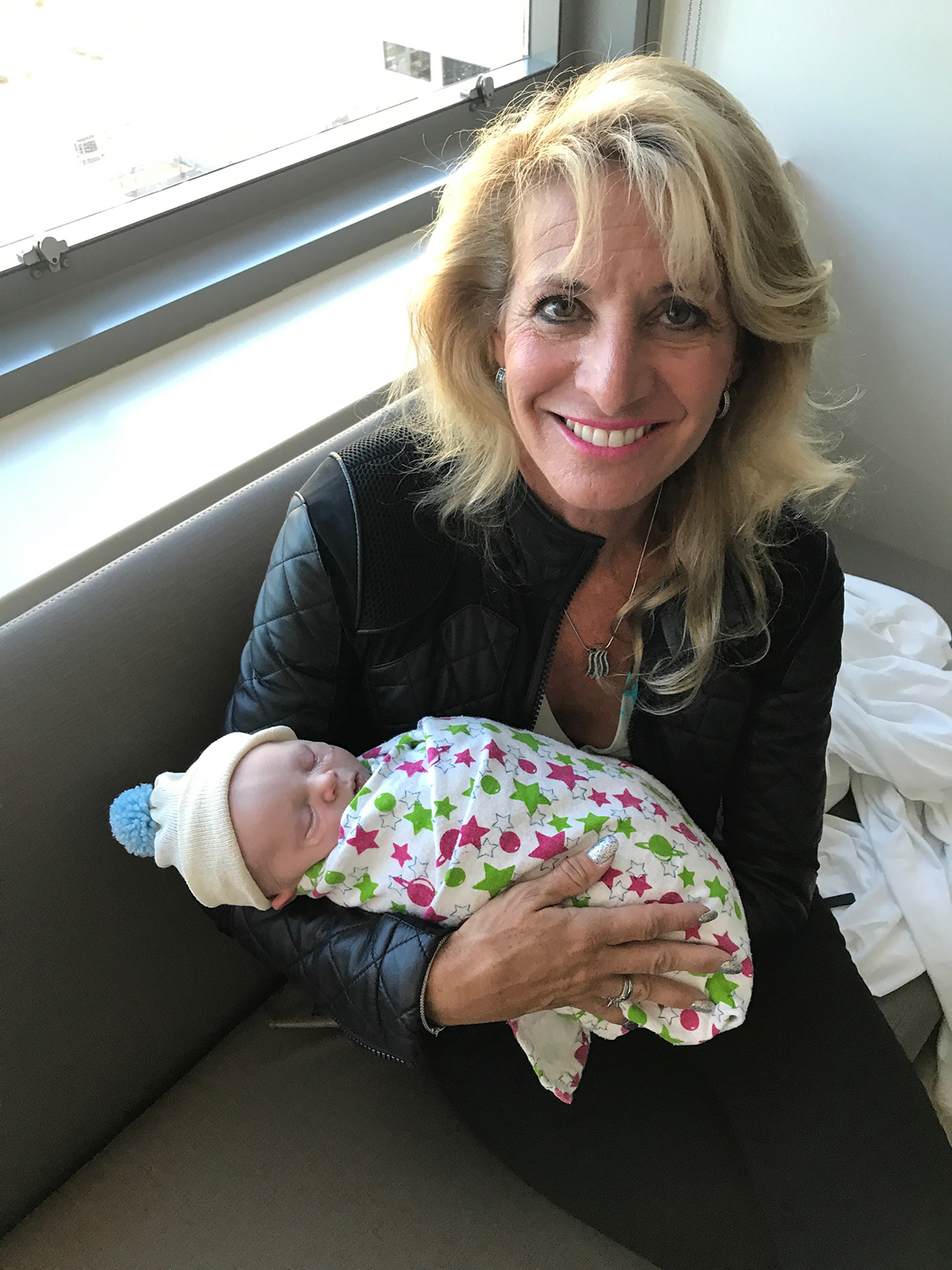 For the latest from Canada, check out DMX Frid'Eh Update #43.
That's all for this week. Thanks for reading Racerhead. See you at the races.