Torrot GasGas, Fly Racing Announce EnduroCross eKIDS Demo Rides Program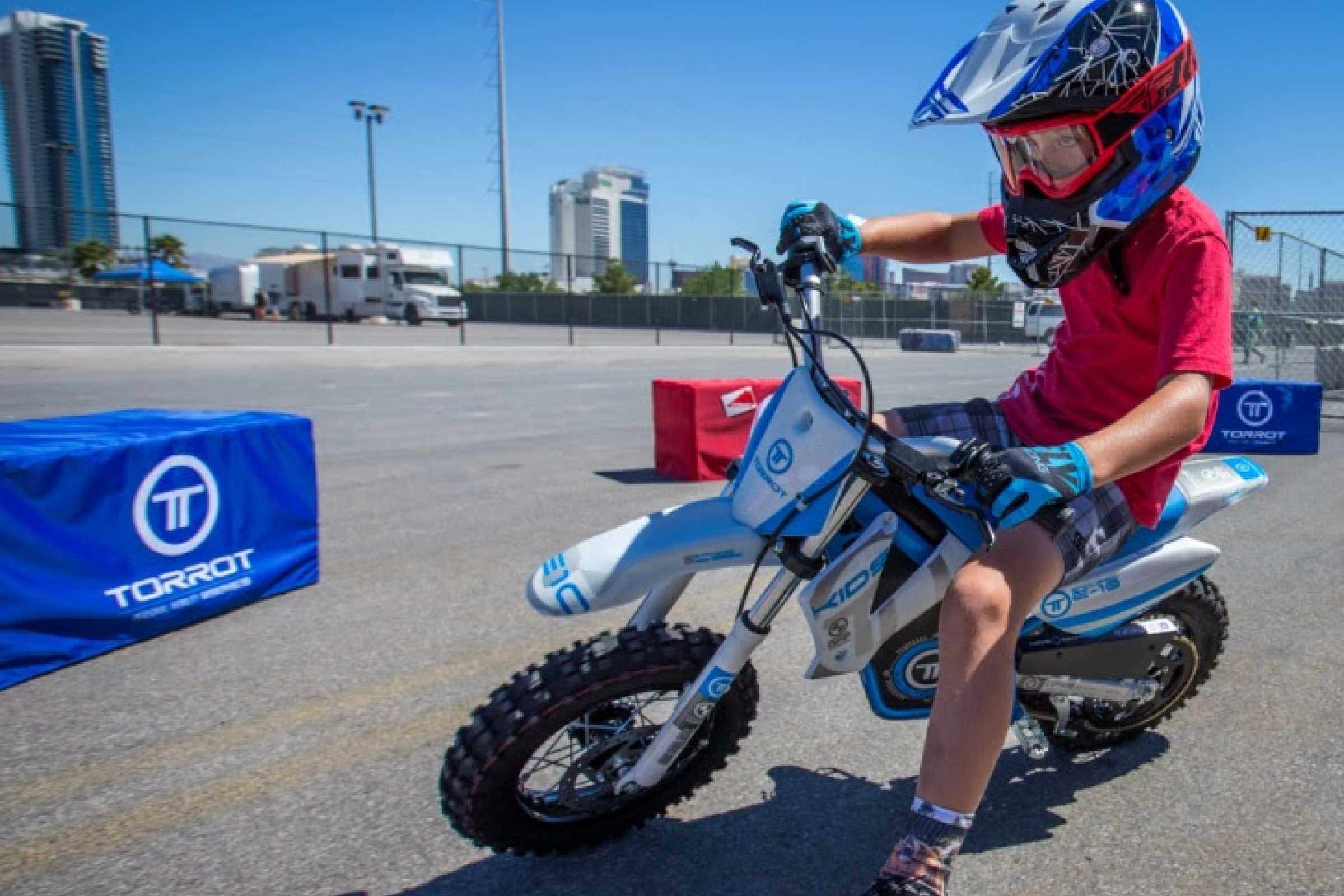 Torrot GasGas NA is pleased to announce a partnership with FLY Racing for the duration of the 2017 AMA EnduroCross Series. Torrot GasGas will host demo rides on their eKIDS electric children's motorcycles at select EnduroCross rounds this year, and FLY Racing has generously provided safety gear to make sure all our young participants are safe.
At five of the seven EnduroCross rounds this year, kids 3-9 years old will have the opportunity to try the latest electric kids' motorcycles from Torrot GasGas group, with their parent/guardian present. The GasGas EC12 Enduro and TXT12 Trial bikes will be available for 6-9 years old, while participants in the 3-7 year-old age range can try the Torrot E10 Enduro and T10 Trial models.
Regardless of age, FLY Racing will have their Kinetic Crux Helmets in multiple colors and sizes, along with youth Kinetic Gloves and Focus Youth Goggles to keep hands and eyes protected in style!
Mark Berg, Operations Officer at Torrot GasGas, is very happy with the partnership and had this to say:
"Our eKIDS demo partnership with EnduroCross will be a great way to get a lot of kids to try riding on two wheels, and it will educate a lot of parents on the benefits of our electric technology. As we all know, kids are the future of our sport, and what better way to groom the next generation of EnduroCross stars than by starting them with the best: FLY Racing and Torrot/GasGas!"
All that is needed to try a Torrot or GasGas eKIDS bike is a parent/guardian present and closed-toe shoes. Long pants and long-sleeve shirts are also highly-recommended. Come visit our eKIDS demo at the following EnduroCross rounds:
Round 3: Denver, Colorado. September 30
Round 5: Scottsdale, Arizona. October 28
Round 6: Boise, Idaho. November 4
Round 7: Ontario, California. November 18