Welcome to Racerhead, coming to you from the brand new home of the United States Grand Prix. The Monster Energy MXGP of USA will go off this weekend at WW Motocross Park, here on WW Ranch in Jacksonville, Florida. In what might best be described as a team of rivals, Wyn Kern's Unlimited Sports and Junior Scarborough of WW Motocross Park, plus Youthstream and MX Sports Pro Racing, plus the FIM and the AMA, have all teamed up to try to reboot a round of the FIM Motocross World Championship in America. It's been a long road, with a detour through Gainesville, a quick stop in Indiana for one MXGP rider, and finally here we are at the last race of the summer of 2017 for many. Some will go on to the rest of the MXGP races, then on to the Motocross of Nations, Red Bull Straight Rhythm, Monster Energy Cup, the back-to-Paris Bercy SX ... it never really ends, now that I think of it.
This event has been a long time coming. After years of seeing and doing things much different, the FIM and the AMA circuits, not to mention Youthstream and MX Sports, decided to quit pushing in different directions and work together on one round of the FIM Motocross World Championship on American soil. That began shortly after last year's Motocross of Nations, and I have to say it's been a very positive experience so far. The Youthstream folks have been here all week, and they work every bit as hard as we do at our own races. There's also a lot to be learned from one another.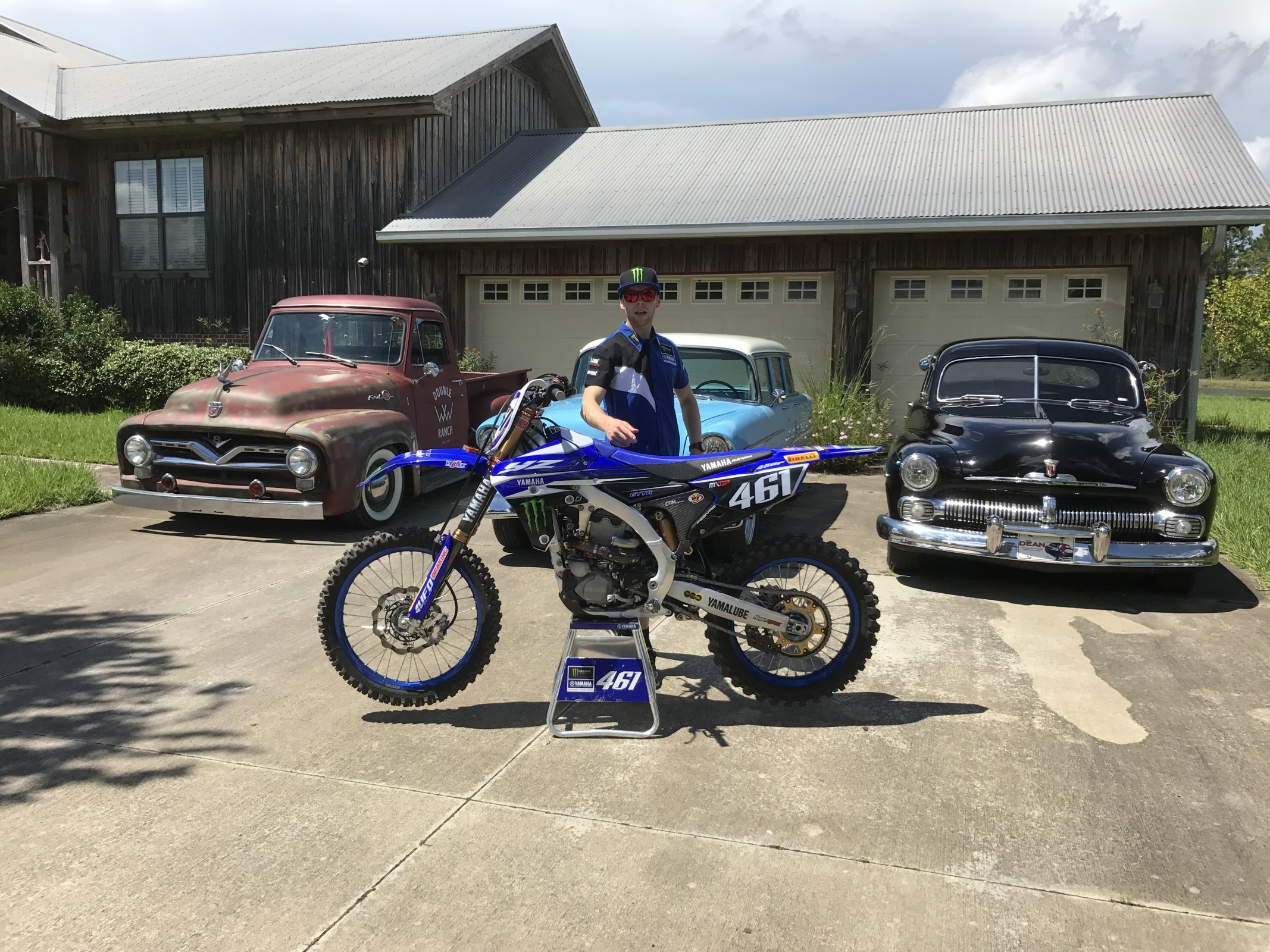 How good can it be? Think of the buzz created around Jeffrey Herlings astonishing cameo at the Ironman finale of Lucas Oil Pro Motocross. Fans in this sport can be partisan, especially at the MXoN, but the welcome Herlings got in Indiana, and the performance he rewarded everyone with in return, made for a truly special day. And no matter where a rider is from—the Netherlands, France, Australia, Germany, Ecuador—motocross fans appreciate effort, talent, and competition. Herlings over-delivered, especially in the second moto when he fell on the first lap and then came from 39th place to win. How could anyone not be blown away by that kind of effort? Doesn't matter what color flag Herlings races under, his performance was remarkable.
Imagine if something like that happens this weekend, only the shoe is on the other foot and it's Eli Tomac who puts in that kind of day. The Monster Energy Kawasaki rider had a championship to wrap, and after crashing while dicing very early with Herlings, he had to take care of business and focus on the bigger task, not the one at hand. Now that he's got his title, Tomac can use this last race of his summer to lay it all out there, just like Herlings did. Same goes for a Cooper Webb or Adam Cianciarulo or Joey Savatgy or RJ Hampshire or really any America rider.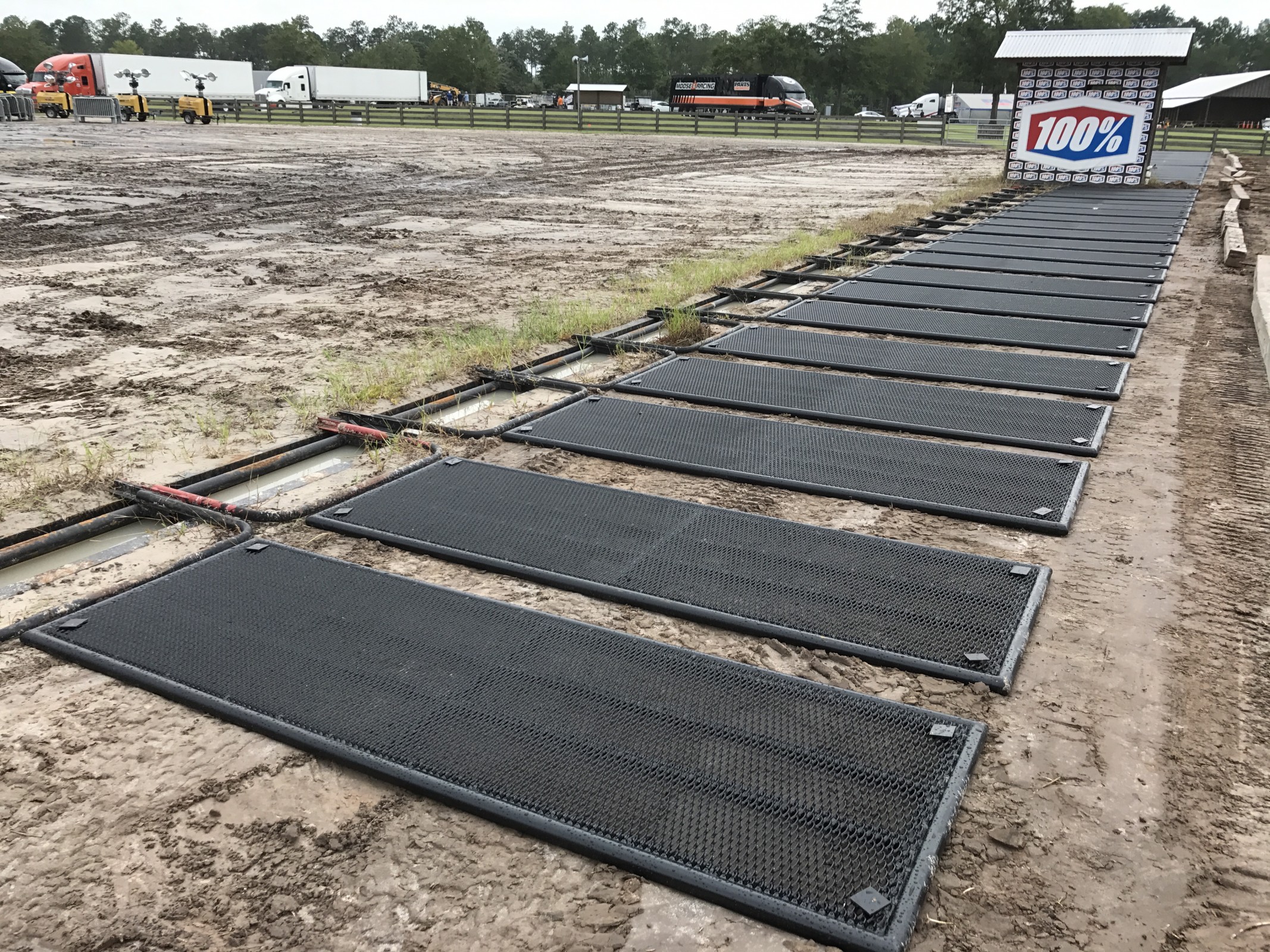 The shame of it is that there aren't more U.S.-based riders here, as the long season didn't get shorter with the addition of this race, and lots of guys had things planned when this came together, from weddings to surgeries to early retirements. The ranks have been decimated after 29 races since early January. Hopefully next year will be better for everyone, and we will see more top guys here, like Ken Roczen and Marvin Musquin and Blake Baggett and Cole Seely and Dean Wilson and more.
The guys who are here have been telling me how good the revamped track looks, as Justin Barclay and his Youthstream crew did a fantastic job on reconfiguring and perfecting the WW Motocross track. No one has been on it yet, other than the 350 amateurs racing today, and I have heard nothing but good reviews. The weather is cooperating (other than a heavy storm that hit the place for about 20 minutes) and there's a nice sense of camaraderie between everyone, as most of the MXGP team are working out of AMA-based rigs, and all of the MXGP journalists and officials and industry reps are joining their U.S. counterparts in bench-racing, trading stickers and jerseys and just enjoying a new race, at a new track, with new faces and challenges. We just need more good weather, a decent crowd and good racing, and I think it will lead to an even bigger race and better turnout of AMA riders next year. Either way, it was a good week to be working at a motocross track in Florida, whether you 're from this country or another. We're all in this together.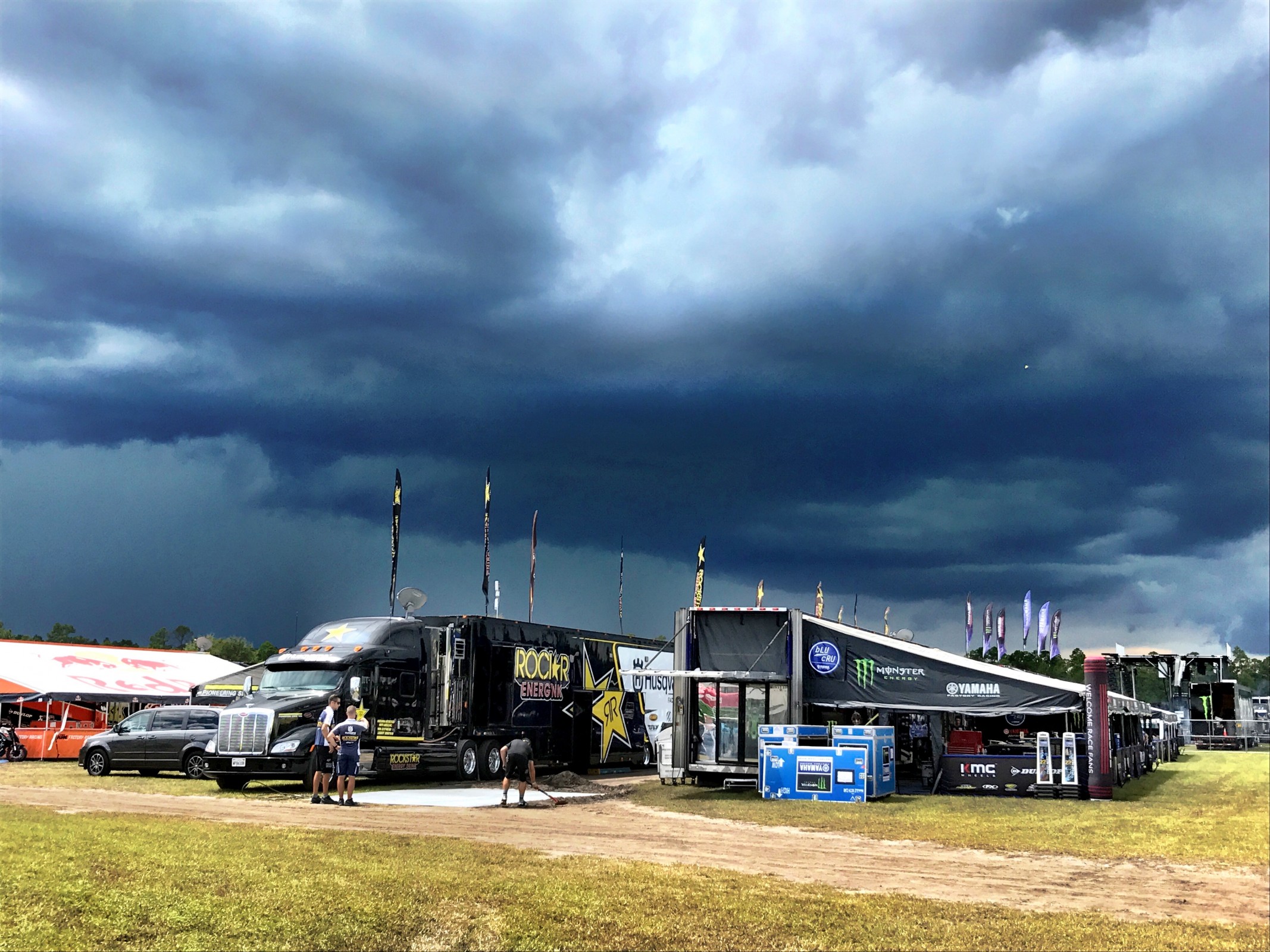 With that I need to cut my part short and get back out on the track. But I would like to thank Jeffrey Herlings for coming to Indiana and congratulate him on a phenomenal performance. It made for a great series finale in Lucas Oil Pro Motocross, as well as a great preview of what we may see this weekend here in Monster Energy MXGP of USA. We all owe him a big thanks.
Pro Perspective (David Pingree and Jason Thomas)
Ping: How much can we really take from the MXGP this weekend in Florida? I wish we were really going to see a showdown between the best in Europe and the best here in the USA. However, Antonio Cairoli is putting the finishing touches on his championship and he'll be playing it smart. Jeffrey Herlings has already shown he will twist the throttle and I expect him to keep that up this weekend. The good news is that Eli Tomac has his title buttoned up so maybe he will ratchet up the intensity this weekend to show Herlings he has more in the tank than what he showed in Indiana. And what about Cooper Webb? His year has been a little strange, but that doesn't mean he isn't capable. We will find out if the new bike makes any difference. There are several riders who could get in the mix, but I'm most curious to see the Tomac/Herlings matchup; both riders have nothing to lose and global respect to gain. Lets drop the gate.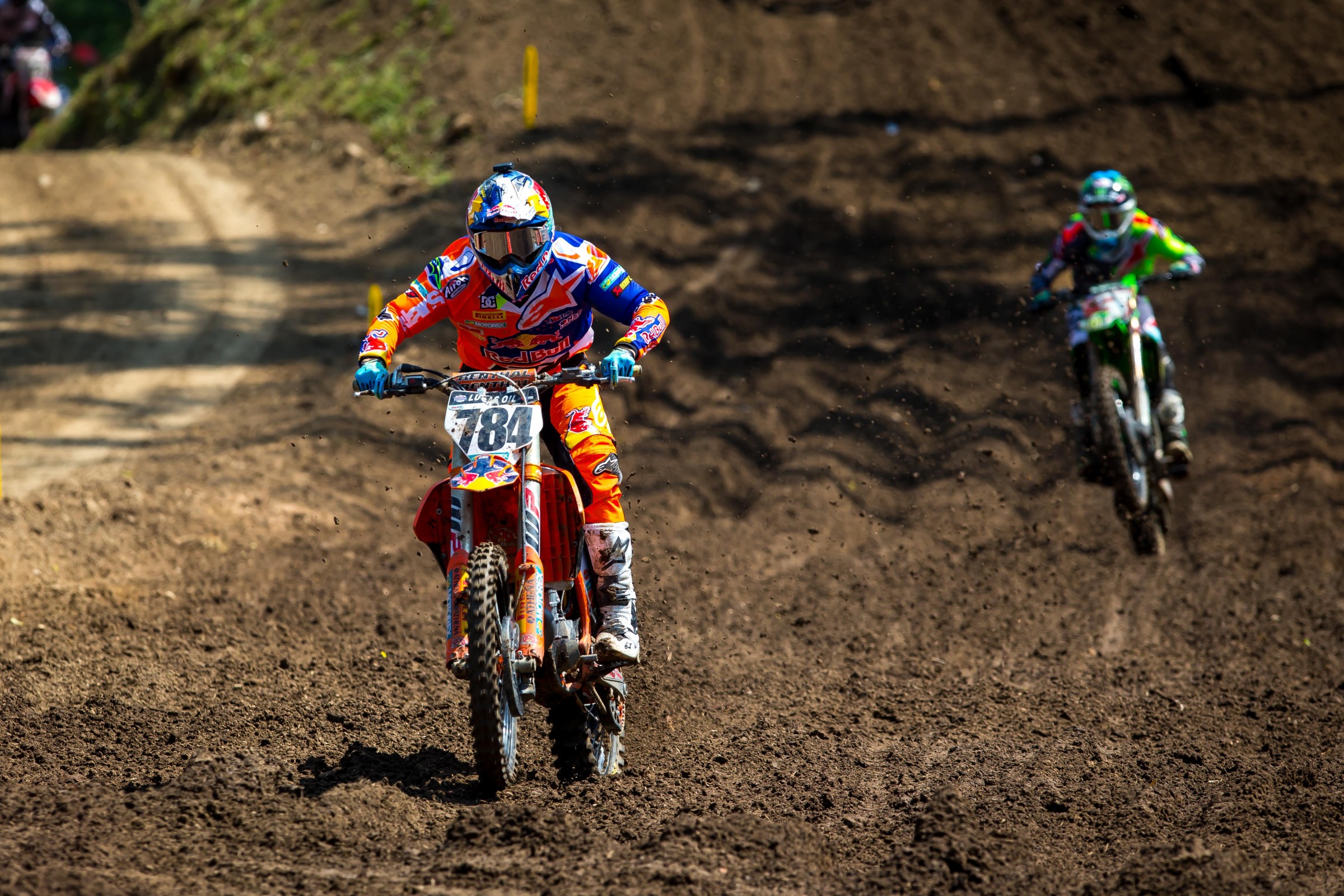 JT: I think Ping is right. Everyone is tuning in or showing up to see the Tomac/Herlings rematch. There is a lot of USA versus MXGP chatter, but I think we will see a lot more than we expect. I hope Tomac is ready for battle after a month of keeping it safe and steady. He is capable of much more and will need it on Sunday.
The riders that have been overlooked will play a large role in this event and be the surprise leaving the weekend. Tim Gajser won the last round in Sweden and was the MXGP points leader before his shoulder injury. I think that's a point that has been widely overlooked coming into the weekend. Both Gajser and Romain Febvre have returned to form and will look to spoil the showdown that most are waiting for. Tomac and Herlings are the storyline, but don't be surprised if the narrative looks a bit different on Sunday evening.
Wild Wins (By Steve Matthes)
We saw something very rare happen this past July at the Washougal round of Lucas Oil Pro Motocross Championship when Monster Energy/Pro Circuit Kawasaki's Joey Savatgy took the overall win with very drastic 7-1 moto scores. That got us thinking: what other riders have won overalls with such weird scores?
We didn't have to go that far back to find another one. Rockstar Husqvarna's Zach Osborne won Glen Helen this year with a 4-2 as the other two moto winners went 1-7 (Jeremy Martin) and 9-1(Dylan Ferrandis).
In 1993, 16-year-old Robbie Reynard took his Kawasaki to 6-1 scores for the overall at Steel City and his first National win. Yamaha's Jeff Emig went 1-7 for second overall.
The 1987 South Carolina 125MX National saw Suzuki's Donny Schmit top Reynard's score with a 7-1 for the overall win. Second place was Guy Cooper with a 4-3 and Schmit's teammate George Holland took third with a 6-2. Honda's Larry Brooks was on his way to a 2-1 overall win when his Honda broke late in the race and gave Donny the overall.
In the 1992 FIM 125cc Motocross World Championship, back when they ran three 25-minute motos per Grand Prix, Dutch rider Pedro Tragter won the Italian GP with 2-8-5 moto scores.
And finally, we couldn't find much about it in the trusty Cycle News archives and the MX Grand Prix points were a bit different than the AMA ones, but in 1977 French rider Daniel Pean took his Maico to the overall win at the Yugoslavia GP with 2-5 finishes.
Got any more we missed? Let us know in the comments.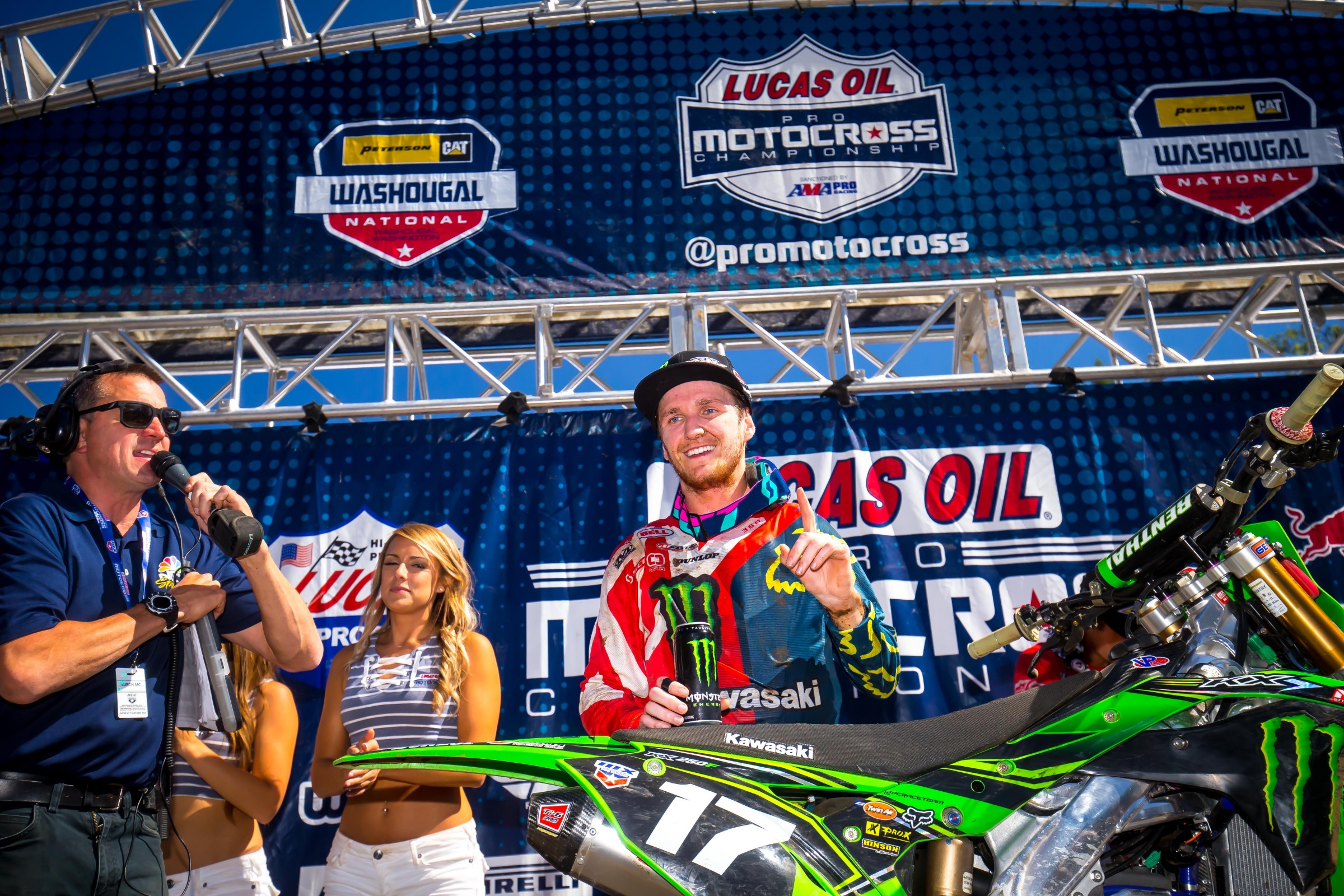 Flying Dutchman (Andras Hegyi)
Jeffrey Herlings came, saw, and conquered. He won his very first American race winning the last round of the 2017 Lucas Oil Pro Motocross Championship with two moto wins. Jeffrey Herlings became the second Dutch rider to win on the AMA circuit, joining Pierre Karsmakers.
Besides Karsmakers and French riders Jean-Michel Bayle and Sebastien Tortelli, Herlings is the fourth non-American motocrosser to win a 250/450 National in his very first race. (Mickael Pichon also won his first 250/450 National, though he had been racing the 125 Nationals for a few years beforehand.)
Herlings is the eighth non-American rider to win a race in the premier class of AMA Motocross and the FIM Motocross World Championship, joining Karsmakers, Bayle, Tortelli, Pichon, David Vuillemin, Chad Reed, and Greg Albertyn.
Vuillemin, Tortelli, Pichon, Reed, and Albertyn were victorious in the 250 National and 250 World Championship; Karsmakers in the 250 and 500 National and the 500 World Championship; Bayle in the 250 World Championship, 500cc USGP, and the 250 and 500 Nationals; Herlings in MXGP and the 450 Class.
Herlings is only the second foreign rider to win his first AMA race in the premier class, joining countryman Pierre Karsmakers, who won the 1973 Daytona Supercross in the 500 Class. (The race counted as a National as there was no supercross series at the time.)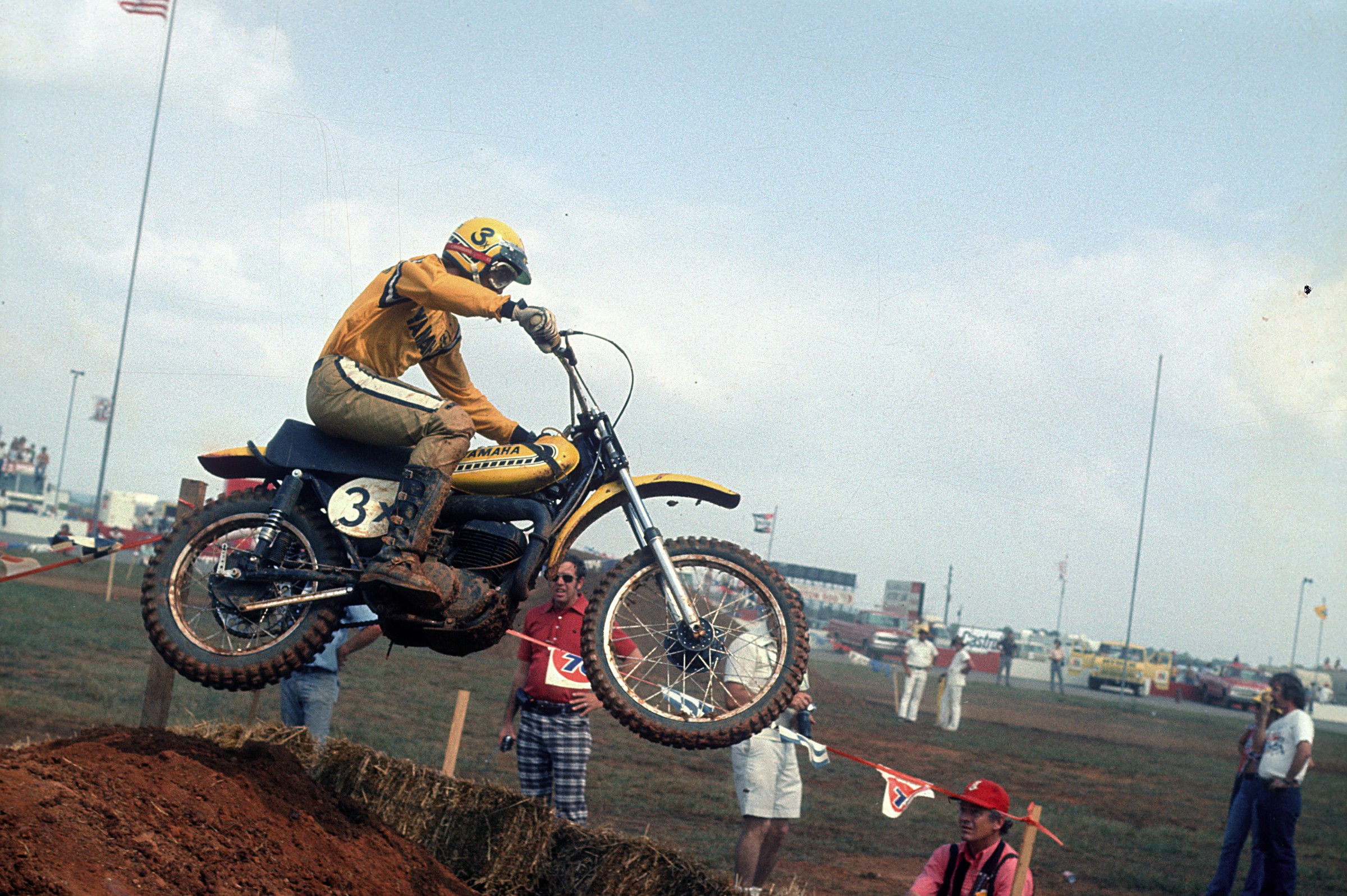 Karsmakers, a member of the AMA Motorcycle Hall of Fame, won the 500cc AMA Motocross title in 1973 and the following year became the first-ever 250 AMA Supercross Champion. In his career, he won 16 500 Nationals, seven 250 Nationals, and one 250 AMA Supercross.
Before winning the 250 FIM Motocross World Championship in 1989, Jean-Michel Bayle raced 250 supercross in January and February, then in March debuted in the 250 Nationals at Gatorback. He won with a 1-3 moto results.
Mickael Pichon is the first non-American to be champion in the 125/250 supercross. The French star debuted in the U.S. in 1993. In 1998 he debuted in 250 AMA Motocross and won at Glen Helen with 5-1 moto results.
Sebastien Tortelli, a two-time world champion, debuted in the USA in 1995. He moved to the USA permanently in 1999 and won his first career AMA Motocross race in his first attempt at Glen Helen with 1-1 scores.
Before Saturday, Jeffrey Herlings had raced three times in America—2010, 2011, and 2016—for the USGP. In 2016, He won the USGP and he collected his third world title in Charlotte. Herlings won in his first AMA Motocross race last weekend with 1-1 finishes.
Hey, Watch It!
Racer X Films: 2006 Honda CRF450R Build
Racer X Films: Best Post-Race Show Ever, Ironman
Racer X Films: Riders Talk MXGP of USA
Racer X Films: Cribs with Fredrik Noren
Check out this edit by Luke Parmeter of the Fly Racing Ride Day at Motovation MX.
WW Motocross Park on Tuesday.
WW Motocross Park on Thursday.
Amateur Racing at WW Motocross Park.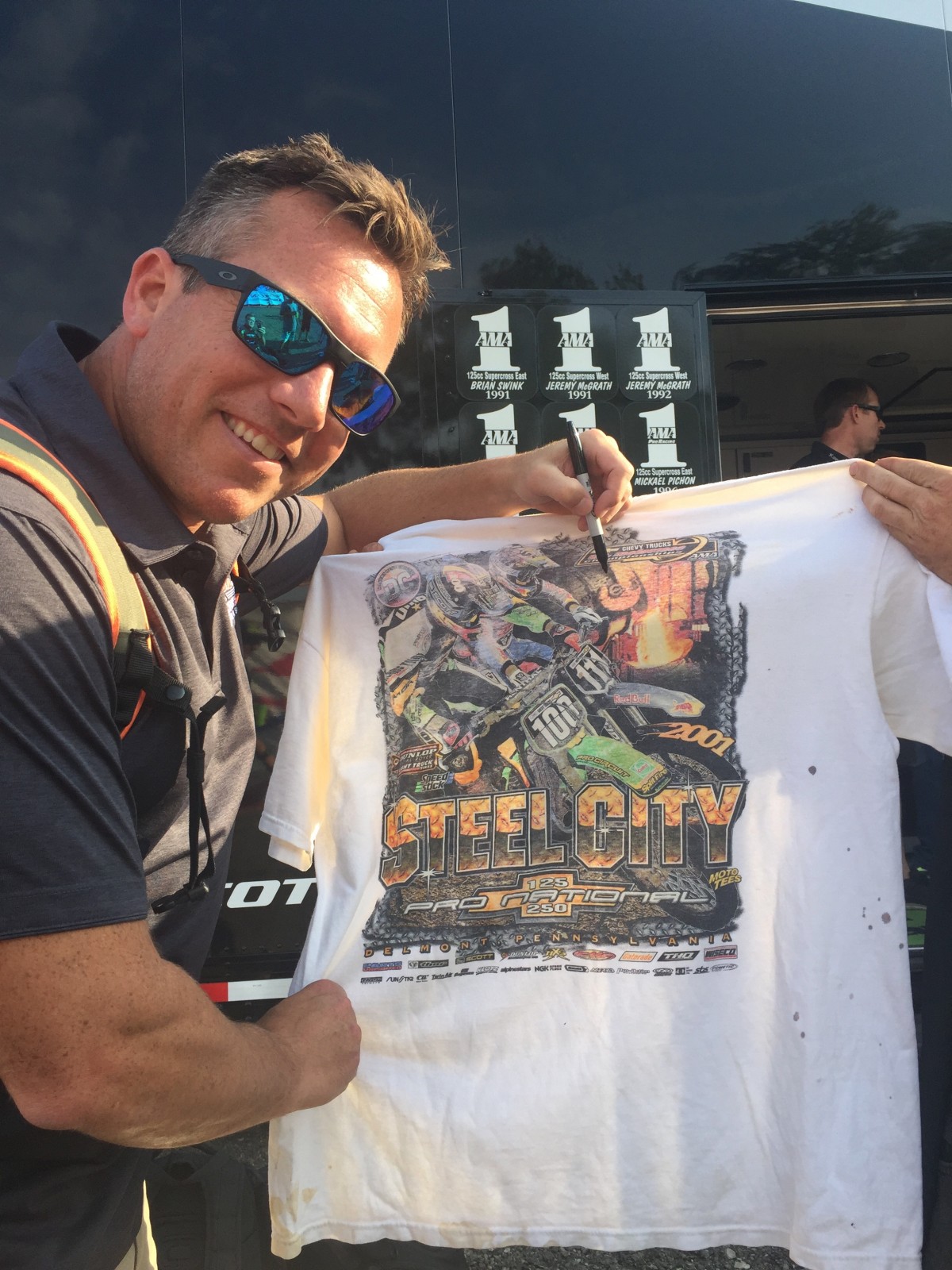 Frankie Garcia pays his respects to RCH (he already had the "RCH" tattoo from a drunk night in Vegas years ago, the dates and tombstone were added the week before the final round in Ironman).
Subscribe Now and Get a Free Fly Racing Drawstring Bag
Subscribe now for as low as $9.98 and receive a FREE Fly Racing Draw String Bag plus access to our digital edition.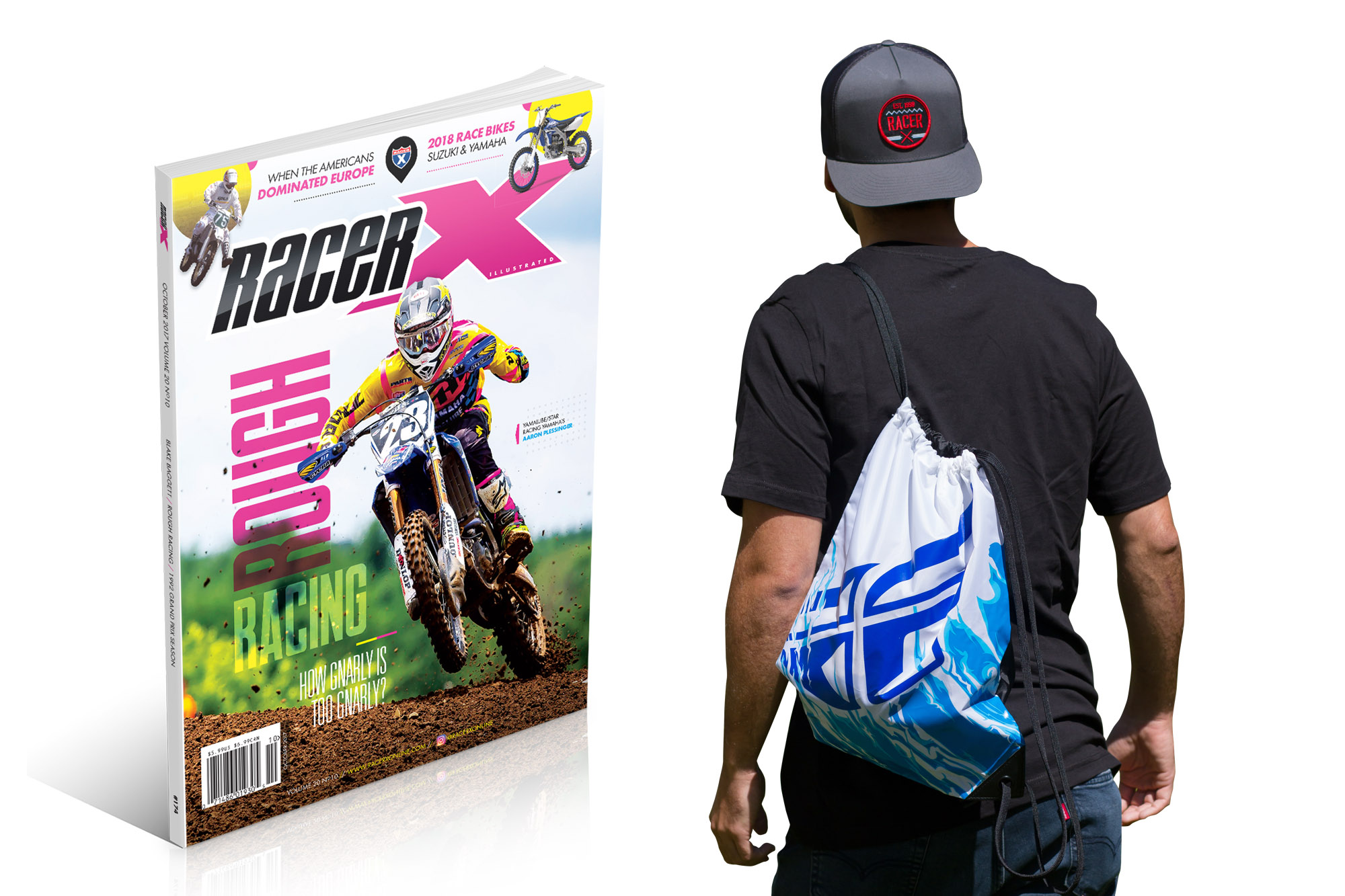 MXGP: Limited Racer X All-Day Pit Passes Left!
Going to the MXGP this weekend at WW Motorcross Park in Jacksonville, Florida? Want to be able to get into the pits all day?
The only way to cruise the pits whenever you'd like is with the Racer X All-Day Pit Pass, but quantities are limited! Get yours today while they're still available and get all-day pit access plus a one-year subscription to Racer X Illustrated for just $90 which includes the $50 Racer X All-Day Pit Pass as well as a $40 General Admission ticket. Preorder ticket sales end Friday, September 1st at 11:59 PM.
If you preorder online for this event, you'll need to pick your Racer X Pit Pass up at Will Call, which will be located outside the main gates to the track, where you'll also receive an extra copy of Racer X, and Racer X stickers.
THERE WILL BE NO RACER X BOOTH AT THE MXGP. The only way to purchase Racer X All-Day Pit Passes for this event is buy pre-ordering them. There WILL NOT be a Racer X Booth at the event if you have to purchase additional ones. So, be sure to buy yours now.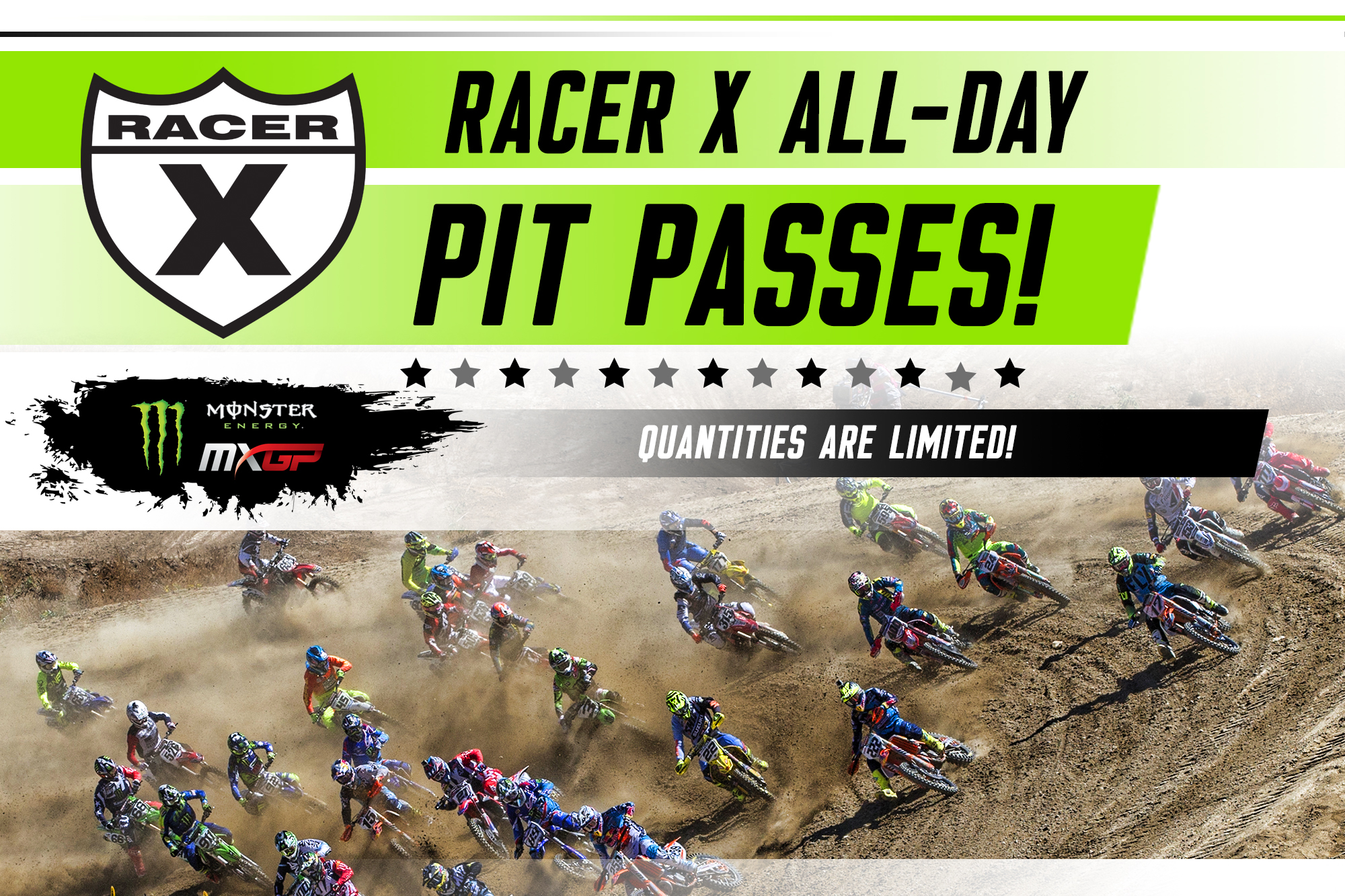 Thanks for reading Racerhead. See you at the races.