Unadilla MX
New Berlin

,

NY
Unadilla
Lucas Oil AMA Pro Motocross Championship
We are now down to the final four motos of the Lucas Oil Pro Motocross Championship. On paper, this series is virtually over in terms of who will win their first 450MX title. Eli Tomac sits 27 points ahead of Blake Baggett and 31 ahead of Marvin Musquin in third. With only two rounds left, it would seem that Tomac has this all but wrapped up.
It only seems that way, though.
The manner in which Musquin has dominated the last six motos gives hope even with 31 big points to make up. Even more importantly, whatever was going on with Tomac last Saturday could open the door even more. Barring injury, this could be the closest 31-point, three-way battle for the title in history.
Musquin has been on a tear lately. He ripped off two moto wins in Minnesota with big time gaps to boot. Tomac crashed hard in the second moto so it was easy to write that weekend off as an outlier and even give Eli credit for doing some damage control. With a 60-point lead over Musquin leaving Millville, there really wasn't much reason for concern. Tomac's tally over second place Baggett was only 20 points, but with Blake's thumb injury, I don't think he was striking fear into the heart of Tomac or the team. Next up was Washougal, one of Tomac's best tracks, and all was well … or was it?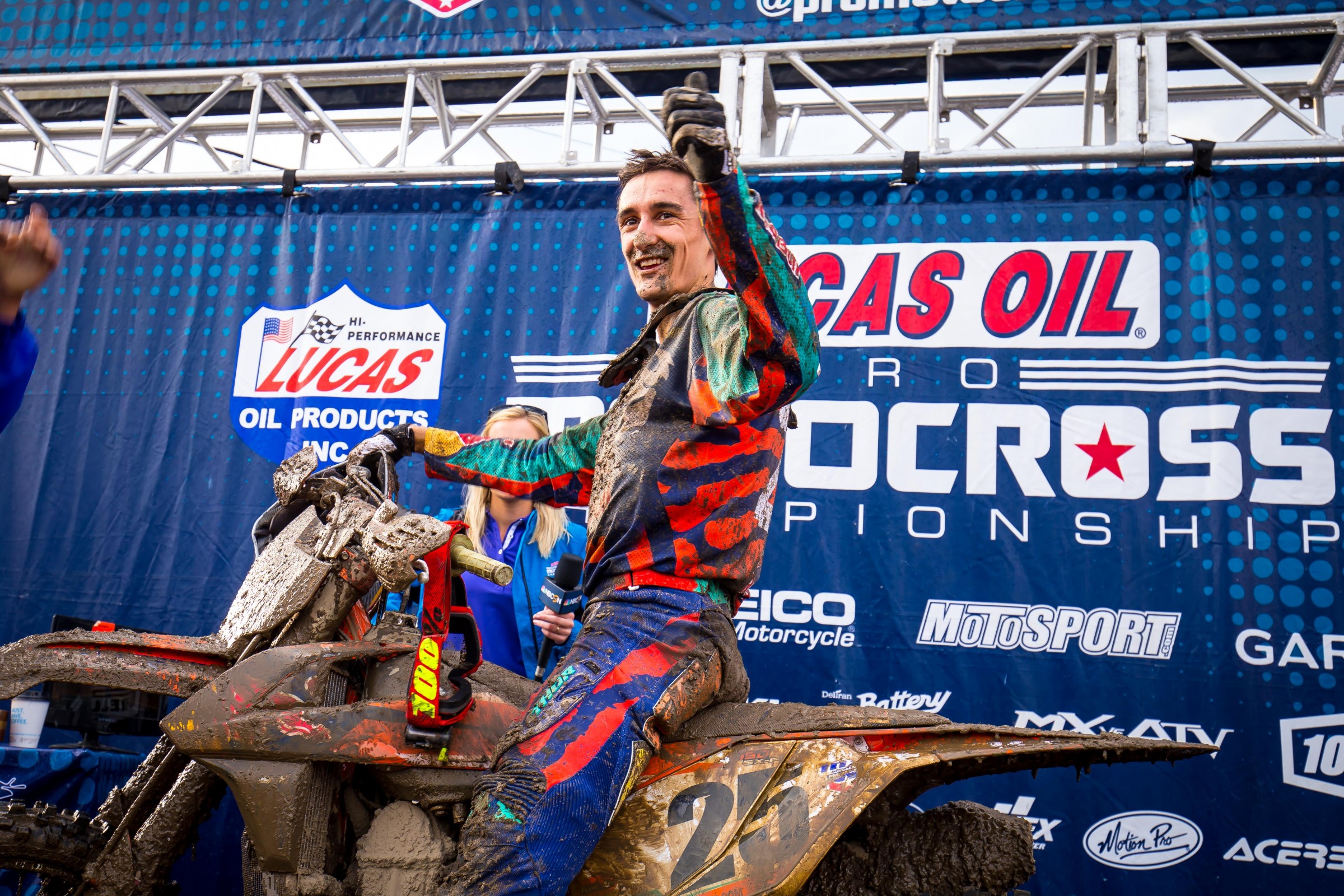 That first moto at Washougal gave us a great battle to watch as Tomac systematically tracked down Musquin. As he rode up to his back wheel, I fully expected Tomac to patiently look for his spot and then make his move. He did in fact make his move but for some reason, it seemed to backfire. Instead of rattling Marv, it seemed to spur him forward. Musquin picked up his pace and simply dropped Tomac, putting several seconds on him by the finish. It was a moment that went against almost everyone's expectations and left me scratching my head. How was Marv able to regroup under fire and not only fend off Tomac's attack, but ride away from him? The second moto would be more of the same as Tomac started right behind Musquin, but was unable to match the pace. That was a shot across the bow because Washougal wasn't about crashing or bad starts. Musquin was simply better than Tomac that day.
Entering Unadilla, I expected fireworks. Tomac isn't one to take losing lightly. He believes he is the best rider in the class and for good reason. With a weekend off to gain perspective, I thought he would come out firing. For whatever reason, that just didn't happen. In fact, he was even worse than the previous two weekends. He was fifth and sixth in the individual qualifying sessions, netting him ninth spot overall. As weird as that is, I attributed that to a smooth, hard track for the expected rain and atypical conditions. With a decent start, he would be at the front like always, right?
As he rounded the first lap in 10th and with Musquin already out front, I assumed he would get up to second or third and lose three to five points. Not ideal, but certainly manageable with a 54-point lead. That's not what happened, though. Tomac moved into eighth and then that was the end of the charge. He later said he had vision issues with the rain and would lose two spots back to 10th.
Eli Tomac started 10th and finished 10th in a National moto.

That's just not something I would have imagined typing this summer.
"Okay, so 10th place and Marv won. I am still up 40 points on him and still 20-plus on Baggett. No biggie." That could absolutely be his thought process as he prepared for moto two.
Unfortunately, moto two didn't do anything to calm nerves, either. He would start a bit better in the slop and mud but Musquin was out front and scoring max points again. Tomac, similarly to the first moto, wasn't able to move forward and would only manage a fifth as the checkers flew. Musquin had gained another nine points and cut the once massive lead down to 31. The silver lining (if there was one) was that Baggett had a rough moto and Tomac gained most of the first moto points back on him. In any case, his chance to right the ship on Marv that second moto only made matters worse. His 10-5 scores cost him 23 points to Musquin and gave hope where there didn't seem to be any. A 31-point lead over a rider should be smooth sailing but when you've given up 40 in the last six motos, it certainly doesn't feel that way.
So, what exactly is going on?
I'm honestly not sure. I wasn't sure leaving East Rutherford in April and I am not sure now. Tomac is a fantastic rider and is deserving of his points lead. These last two races will be telling, though. He doesn't have to beat Musquin or Baggett. If Musquin rips off four more moto wins to end it, Tomac doesn't even have to worry about that. What he can't do is have another day like Unadilla. Struggling in qualifying, struggling in the somewhat dry first moto, and again in the mud simply can't happen.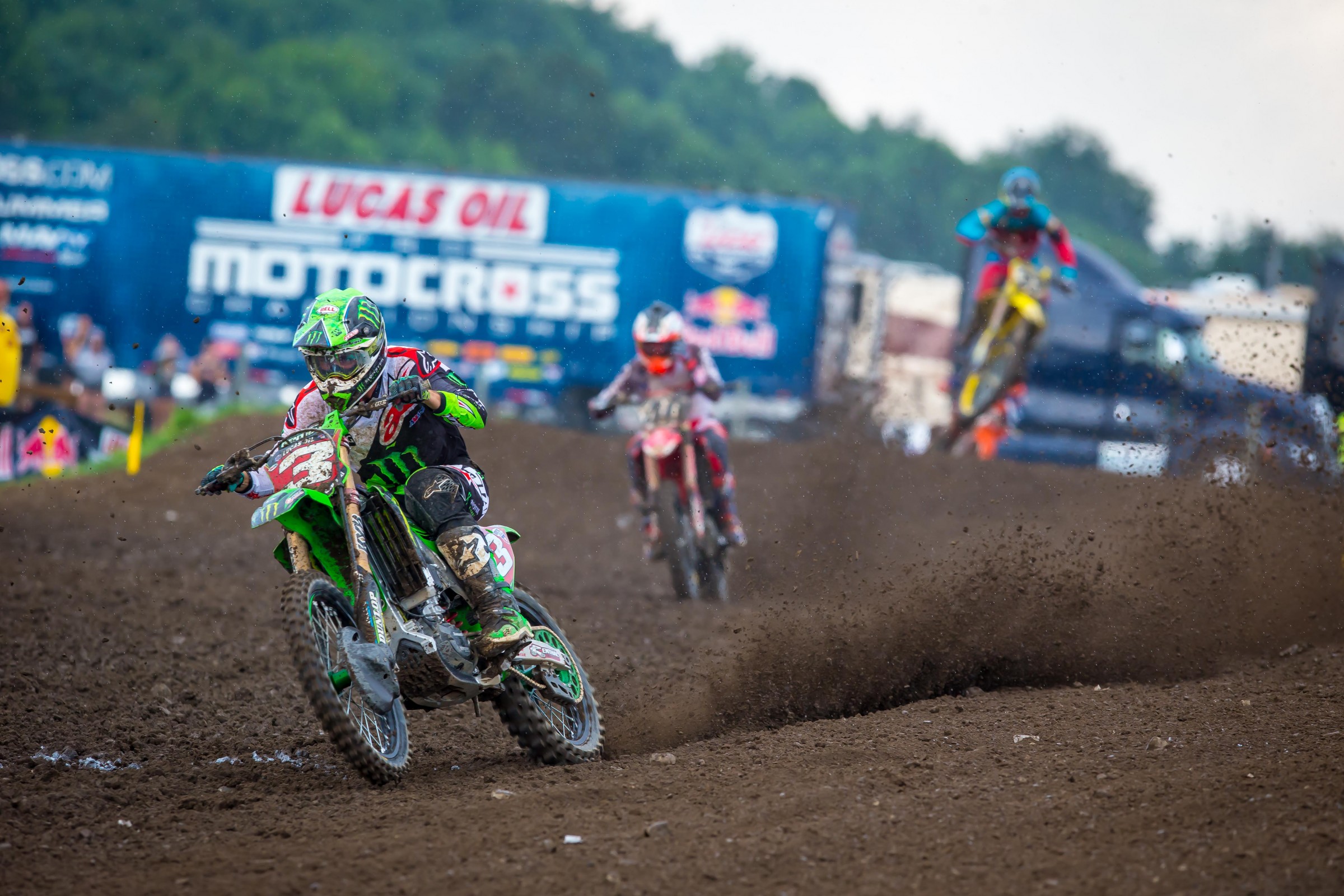 Losing six points like he did at Washougal is fine. Losing 23 points like he did at Unadilla is not. Even if he went 2-2 to Marv at Budds Creek this weekend, that would leave Marvin with a 25-point deficit and Baggett even further back. Now, a competitor like Tomac isn't going to enter a race hoping for second, but I'm sure every scenario is being calculated by he and his team. He doesn't have to win this title, he just can't lose it.
It's ironic in that I am sure Tomac is feeling a lot of pressure right now. Should he, though? He doesn't have to put in any heroic rides to take home a championship. He just needs to put in four decent motos and avoid catastrophe. Musquin and Baggett are the ones with zero margin for error. They need to win every time out if they want to make up over a full moto worth of points. They have the pressure to win, not Tomac. That's how it should be, but I don't think that's how it is. I think Tomac is wondering what in the world is going on. He had Musquin covered all season and now the last three rounds have been anything but that.
More pressing is what in the heck went on at Unadilla? Ten-five? That's not Eli Tomac. So, this weekend at Budds Creek, it will be interesting to watch which Tomac shows up. I don't think last weekend's struggle will sit well with him. I expect a fiery Tomac to roll into Maryland but then again, I expected that in New York, too.