New Berlin, NY
Unadilla
Lucas Oil AMA Pro Motocross Championship
Unadillllllllllla! Possibly the most storied venue of the series lies in upstate New York. New Berlin is the closest city and even then, you're still in the middle of nowhere. The sleepy area is deceiving, though, as the Unadilla hillside comes to life when moto comes to town. Every pro racer, both young and old, has a story about Unadilla. Whether you love it or hate it, it is one of those moto mecca type events.
This track has undergone huge changes in its 50-some-odd years of moto history. In the 1970s, the track was epic loam. In fact, it was a field of tall grass when riders first entered the course that slowly worked into big berms and great traction. Over the years, that loam was dragged out on every motorcycle that ever made a lap. What was left was sheer bedrock and these tough track conditions were smack in the middle of my 15 years racing there. In fact, Ricky Carmichael was quoted as saying the best way to improve the track was to put a "Closed" sign on the gate. The track had just gotten away from its pristine condition and it wasn't much fun for anyone anymore.
Luckily, the right people listened. About five years ago, topsoil was brought back in with a hope of finding that Unadilla magic. Giving riders new dirt has been a drastic improvement and that's easy to see even on television. There are ruts in the turns, big braking bumps, and the track evolves during the day. A turn that would have been rock hard with nothing to pivot from now has multiple lines and options. It's not perfect and not an exact replica of '70s era Unadilla, but it's a far cry from what the track was like 15 years ago.
There should be a good battle at the front between Marvin Musquin and Eli Tomac. Both of these riders have ridden very well at Unadilla in the past and I expect nothing different on Saturday. Musquin won here on a 250 back before he was a title threat and Tomac dominated here in his 250 days, too. Ken Roczen took it to these guys last year, but we all know he's on the mend. The slippery surface and technical aspects have me leaning toward Musquin this weekend, not to mention he's on a four-moto win streak. I am not quite sure what to make of Tomac as he hasn't been at his best since Southwick. I would love to see them both get out front together and see another showdown like the first moto at Washougal. With the field thinner than ever and injuries ravaging the other contenders, they will get a chance to fully engage each other.
The mind games that get played in these scenarios are what I enjoy most. The effort that Musquin put in after Tomac attempted the pass at Washougal was nothing short of phenomenal. Most riders would crack in that spot and succumb to the pressure. Musquin responded with laser-like focus and absolutely dropped the hammer. Impressive stuff that I hope we see more of this weekend.
Questions I Want Answered:
Who is the man to beat in the 450 Class? Tomac has a big lead, but Musquin has won four motos in a row. With both riders thinking they're the alpha, who steps up in New York?
Can Martin Davalos keep the ball rolling?
Will Team USA be revealed?
How many speeding tickets will be handed out on the back roads to Unadilla?
Can Zach Osborne get close to clinching his first outdoor title?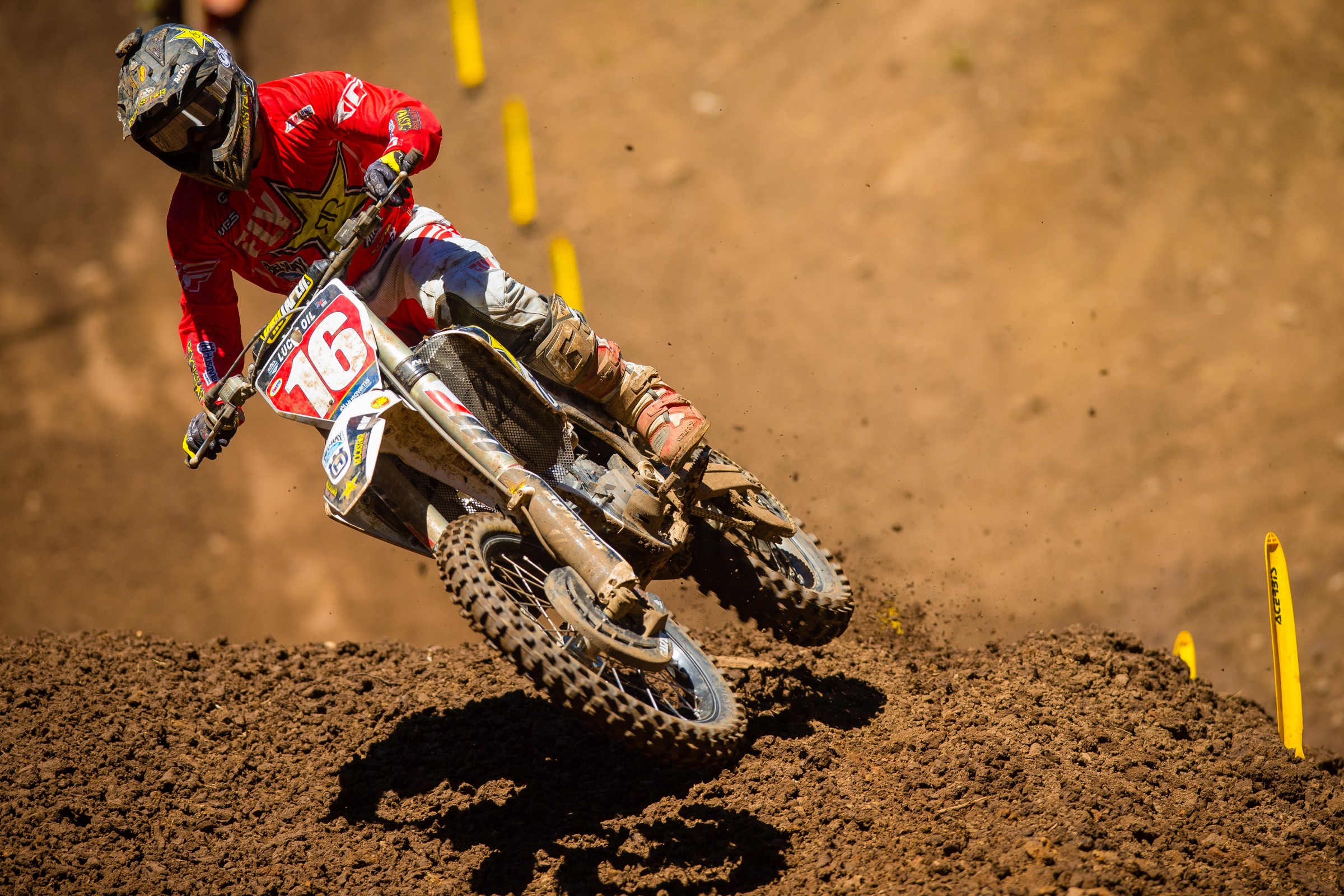 Who's Hot:
Marvin Musquin is on a four-moto win streak and looks better than ever. He rode away from Tomac at Washougal. That doesn't happen very often to modern day Eli Tomac, so I look for him to try to stop that train.
Joey Savatgy has won back-to-back races and if anyone understands why or how his results vary so much, please let me know.
Wacko Zacho hasn't won in a few weeks, but he is steadily increasing his points lead. He's riding really well and doing what needs to be done.
Martin Davalos got on the podium in the 450 Class at Washougal. Yes, Matthes, you read that correctly. He has been sensational in the last month or two. Nice work.
Who's Not:
Justin Barcia had a huge get-off in practice at Washougal that had everyone holding their breath. Luckily, he was mostly okay, but it's been a struggle for Barcia and his crew.
Cooper Webb suffered a meniscus injury just before Washougal, but will return this weekend. He's had flashes this summer, but he definitely has more in the tank than we've seen.
Jeremy Martin was a pre-season favorite to win this title. He's still second in points, but a 9-6 score at Washougal is a snapshot of the inconsistency he's had this summer.
Bold Predictions:
One of the riders ends up driving all night to make the race when their flight gets canceled. It always happens to someone at this race.
Roger DeCoster takes the mic at riders meeting to ask "Is anyone willing to race the Motocross of Nations for Team USA? Anyone?"
Bob Hannah wakes up every morning looking for the MXoN bat signal in the dark Idaho sky.
Eli Tomac unfollows Denny Stephenson on Instagram.
Zach Osborne explores his options to ride all three classes at MXoN.
Justin Cooper qualifies fastest in his first pro race.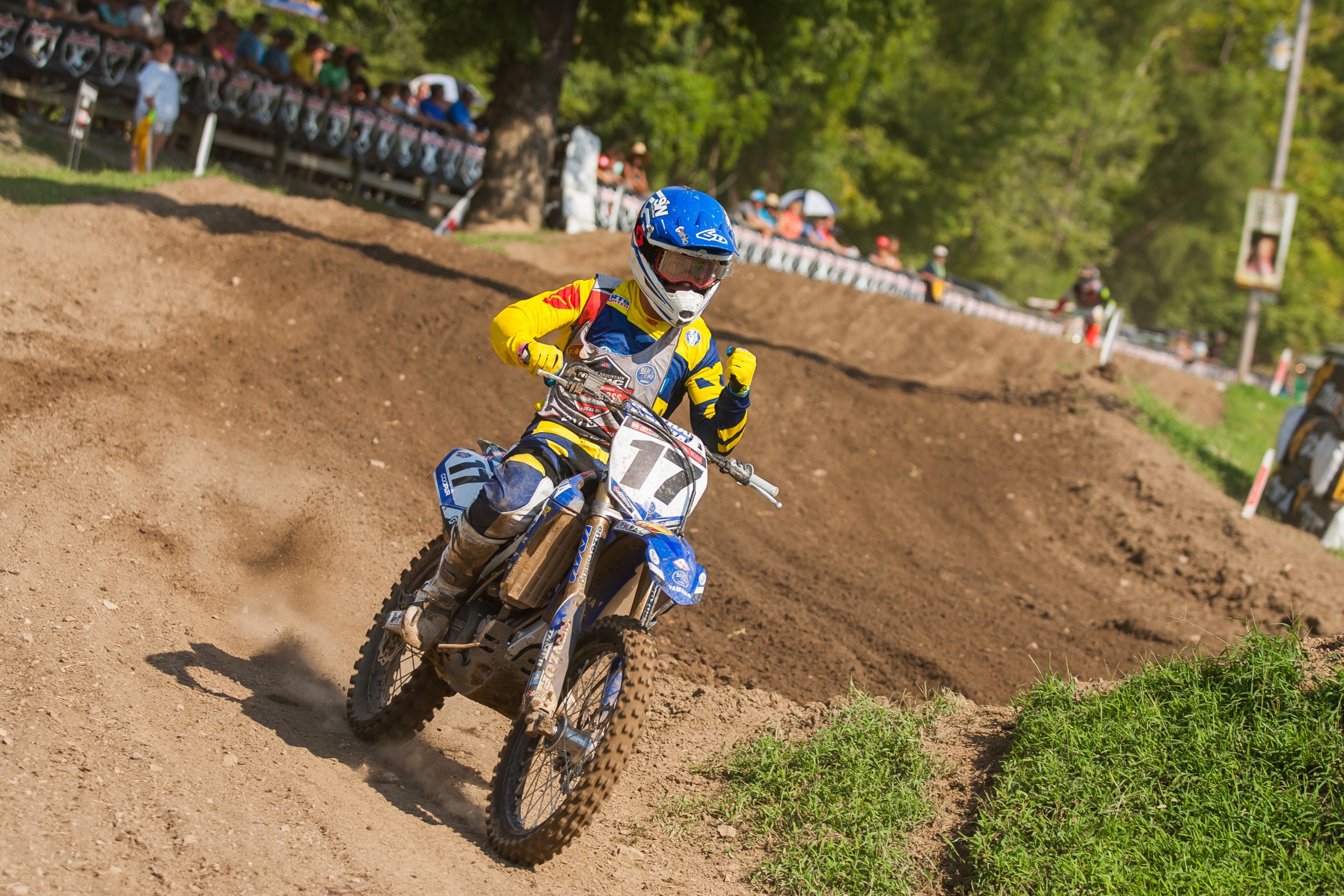 My Picks
250
Zach Osborne
Joey Savatgy
Aaron Plessinger
450
Marvin Musquin
Eli Tomac
Blake Baggett