Shortly after winning the 1985 AMA 125 West Coast Supercross Championship, 18-year-old Bob Moore, fully focused on his goal to race the FIM Motocross World Championship, left for Europe. And fully determined to see everything through, he didn't come home for a decade. A runner-up in the World Championship three times—1990 and 1991 in the 125 Class and second in the 1992 250 Class—it all came right for the Californian on Sunday, August 28, 1994 in Belgium when he won the 125 World Championship. It's been 23 years since that afternoon when Moore crossed the finish line on a Michelle Rinaldi tuned Yamaha YZ125 and to this very day, no American-born racer has been able bring a World Championship back to the States. All things considered, and as you're about to find out from the man himself, the championship Moore won in '94 was the fulfillment of a lifelong dream.
Today, Moore finds himself at Wasserman Media Group in the role of executive vice president of motorsports, action sports, and Olympics where he works with some of world's best MotoGP racers. Moore is still very close to the sport of motocross. In fact, in September, Moore will be inducted into the AMA Motorcycle Hall of Fame in Ohio, where he will be rejoined with his former teammate, the late Donny Schmit.
A longtime friend of this writer, I recently rang up Moore who was on vacation with his family in Cabo San Lucas, Mexico. Not wanting to interrupt the man on holiday, I told him I'd cut the interview short at five minutes. Well, an hour later, we were still talking. From that conversation, we both figured it would me a fine time to let the motocross world know where Bob Moore is now and where he is going in the future.
Racer X: Bob, sorry to get you out of the swimming pool. Broad stroke question here, but why did you leave the U.S. motocross and supercross scene when you obviously had a tremendous amount of potential to become a future AMA champion?
Bob Moore: For me, it was very simple. I wanted nothing more than to be a World Champion. At a very early age, I was very fortunate to win the 1985 West Coast 125 title in supercross in my first year of professional racing. My goal, for me, was that I'd always just wanted to be a World Champion. I don't know what it was. It was just something deep down in my heart that I wanted to be a World Champion and to do that was to go to Europe and race overseas.
You raced your first season in the World Championship on a private Suzuki. How did it all go?
In my first year in '86 I raced with Suzuki and I got a second place in one race and did pretty well in a few others. I did the one moto thing where I was real good here and there, but I wasn't really consistently in the top until my fifth year. I was fourth place in the championship. It got tough at times, but for me, it was just my whole life and everything that I did and all I wanted to do was to win that World Championship.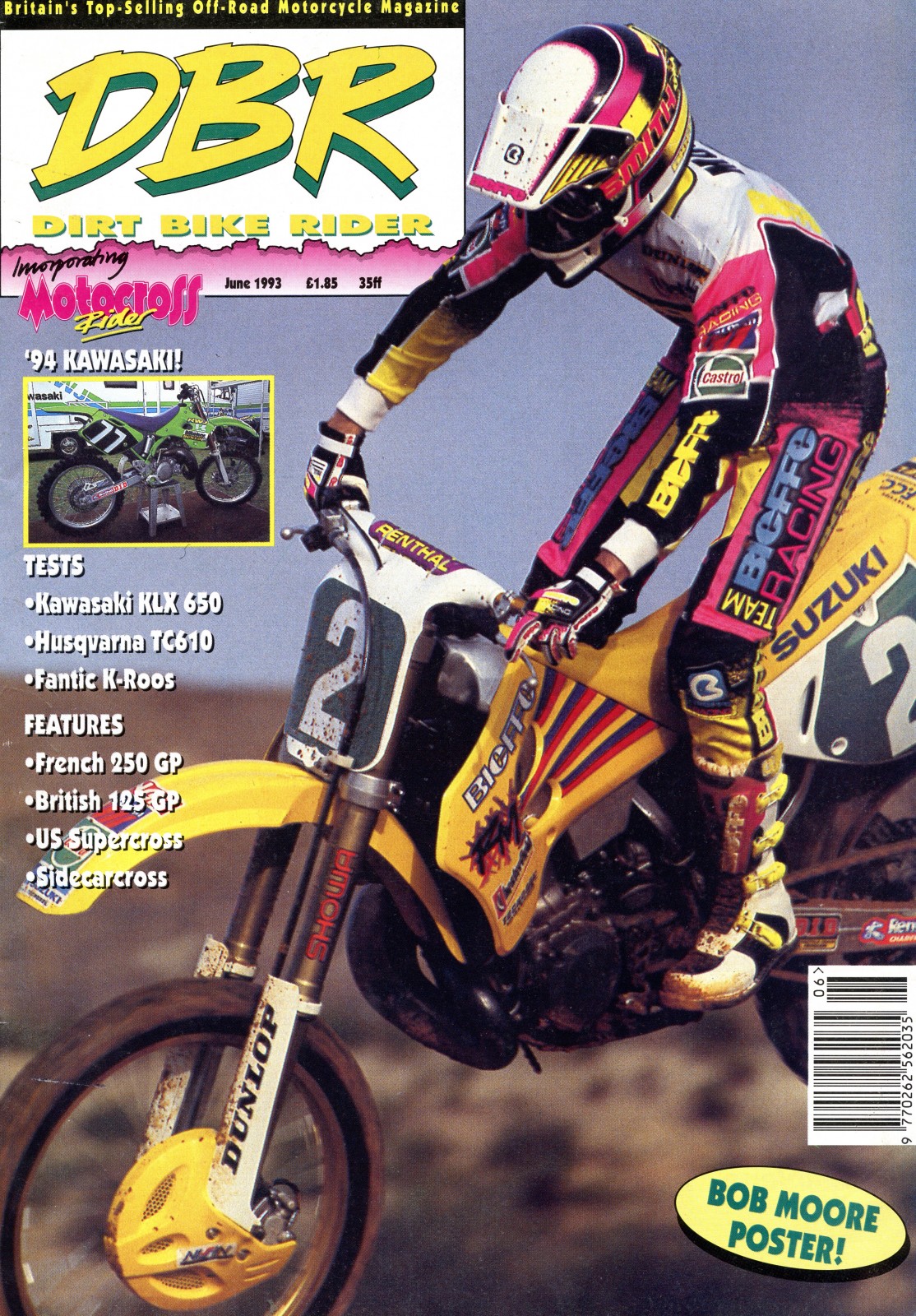 And no American has won a title since. Twenty-three years later, what's your take on that?
Ryan Villopoto had the best chance, I think, to get another World Championship over there. You just have to be patient. You can't expect to go over in one year and win the championship. It's just not going to happen, even for someone who was as talented as Ryan was. It's just a different form of racing all together. It's not just the tracks and everything, it's the whole living part of it and getting used to the different foods and languages and there are so many different elements. It really takes an American who is very passionate to want to be a World Champion. If they put their mind to it, if they put their heart to it, it takes time, but they can do it. Like right now, Thomas Covington is trying to do it. I think he has a fantastic chance to win a World Championship. He's fast enough, but just needs to work on consistency.
Did you ever want to come back home and race in America?
A lot of people don't know, but I was offered a factory Kawasaki ride in 1991 to come back to America. I turned it down. I told myself, "I haven't won a World Championship yet." I could have made way more money, but again, winning that World Championship was something that I was just so hungry to do.
World Champion has a pretty nice ring to it, doesn't it?
Absolutely. Everything I was all about when I was a kid was about watching the guys in Europe and looking at those tracks and seeing those pictures of [Roger] DeCoster and [Andre] Malherbe and [Georges] Jobe and all the people watching the races. To me, I would think, "Wow! That's motocross. If I can do that, I've accomplished something." I'm not taking anything away from what the kids have done in America because it's very hard to win any championship, but the World Championship was the whole thing behind Bob Moore as a racer. Winning that World Championship was the drive for me at age nine, 10, 11 years old.
Going back to the present and future here, how long have you been working at Wasserman Media Group?
I've been there now for 14 years now. It's been a blast. It's the best company in the world to work for. I can't imagine doing anything else. These guys are great.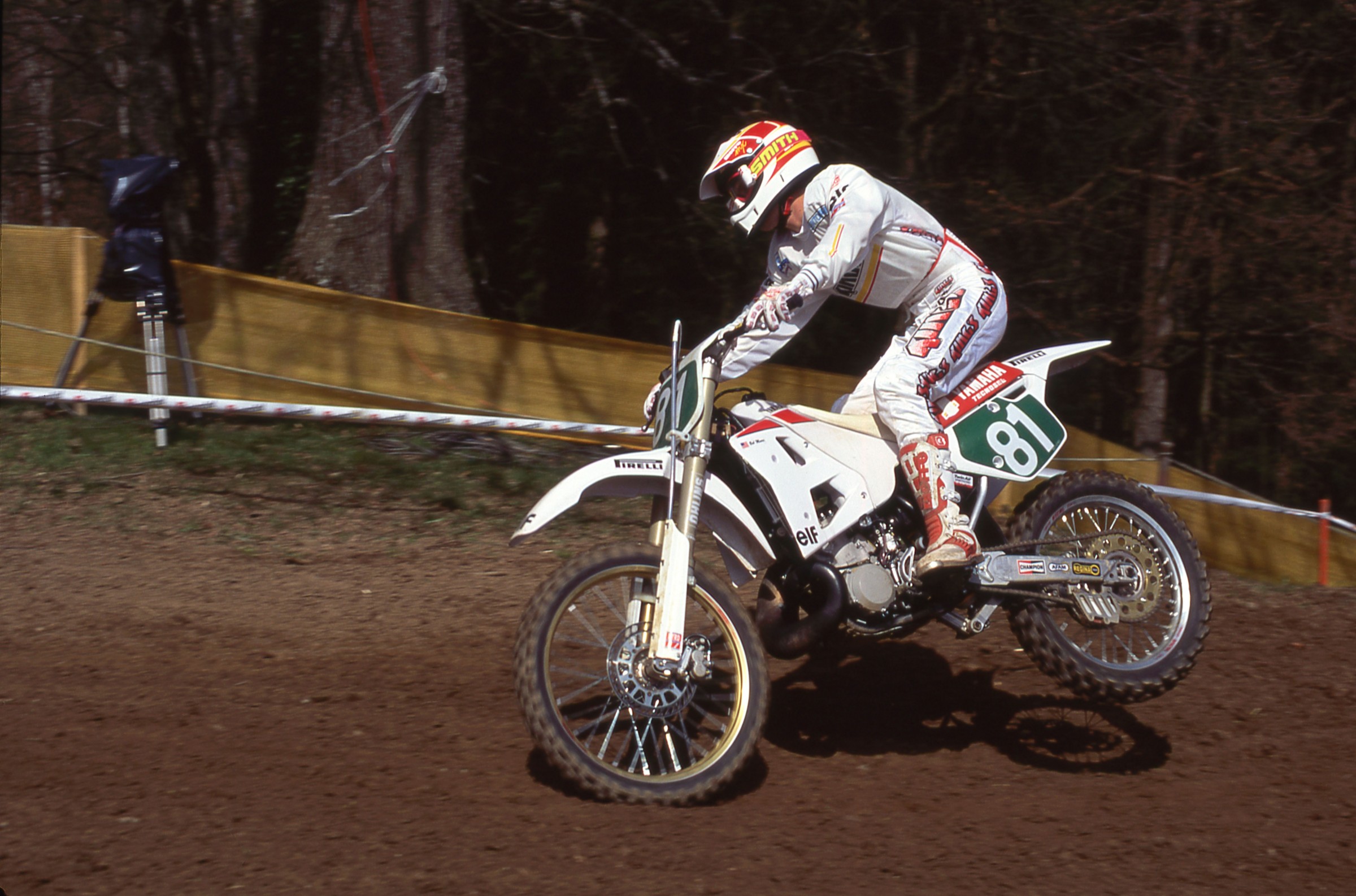 A lot of fans may not know that back when you were racing during the 1980s and 1990s, you actually put together most of your team and sponsorship deals, didn't you?
Well, I did have a manager to do the international races for me, but I was kind of a guy that always wanted to do my own deals. I don't know what it is, maybe it's that business-side of it in me that has always wanted to do my own contracts with teams and sponsors and stuff. Obviously, having 12 or 13 years of experience in Europe doing this stuff on my own, I definitely learned my lessons a lot of times. It wasn't always perfect.
I was just telling my son yesterday that I don't really consider what I do a job because it's so much fun. For me to do what I'm doing, I'm so passionate about it. I really enjoy it. I really love helping younger riders get on good programs and to see them succeed. That's really what it comes down to. I'm a racer at heart and I'm on the bike with them, no matter whether it's the road racing side or whatever, I'm literally on the bike with them. When they have successful races, that's what really makes it all worth it. And as far as loving what you do, I try and teach my kids the same thing. I don't care what they end up wanting to doing in life, I just want them to be passionate about it. If they have a passion for washing windows, then that's what they should do. If they want to be an attorney or if they want to be a doctor or if they want to be a sports agent or a motocross racer or whatever, just be passionate about it. If you just wake up every morning and every day wanting to do it, it will never be a job and you'll enjoy it and enjoy your life going through it.
When do you go into the AMA Hall of Fame?
On the 22nd of September. You have no idea. When I got the phone call, I literally thought it was a joke and I thought it was a buddy of mine pranking me or something. The guy who called me must have thought I was crazy because after the third time of me saying, "Come on, really?" But he said, "No sir, you've been inducted." Again, it just goes back to what we were talking about. This is all just a passion and love for me. I was able to be able to do what I love to do at such an early and young age as a hobby and it was something that turned into a job. And then to be able to race and win and come back and work in the industry was unreal. That's all I ever wanted to do and it was one of the reasons I retired. When I got the opportunity to work as the team manager for FMF in 1997, I was still winning Grands Prix. I could have easily raced the next year and year after. But I was like, "I want to come back. I want to get my foot in and start being able to work in the industry." That's all I wanted to do. Getting inducted into the Hall of Fame is really the icing on the cake. I've been very fortunate to work in our industry. I love what I do. And I love being a part of the Road 2 Recovery Foundation. That was something I did because I just wanted to be able to give back. To this day, I still want to be able to give back to the foundation and I still want to be able to grow it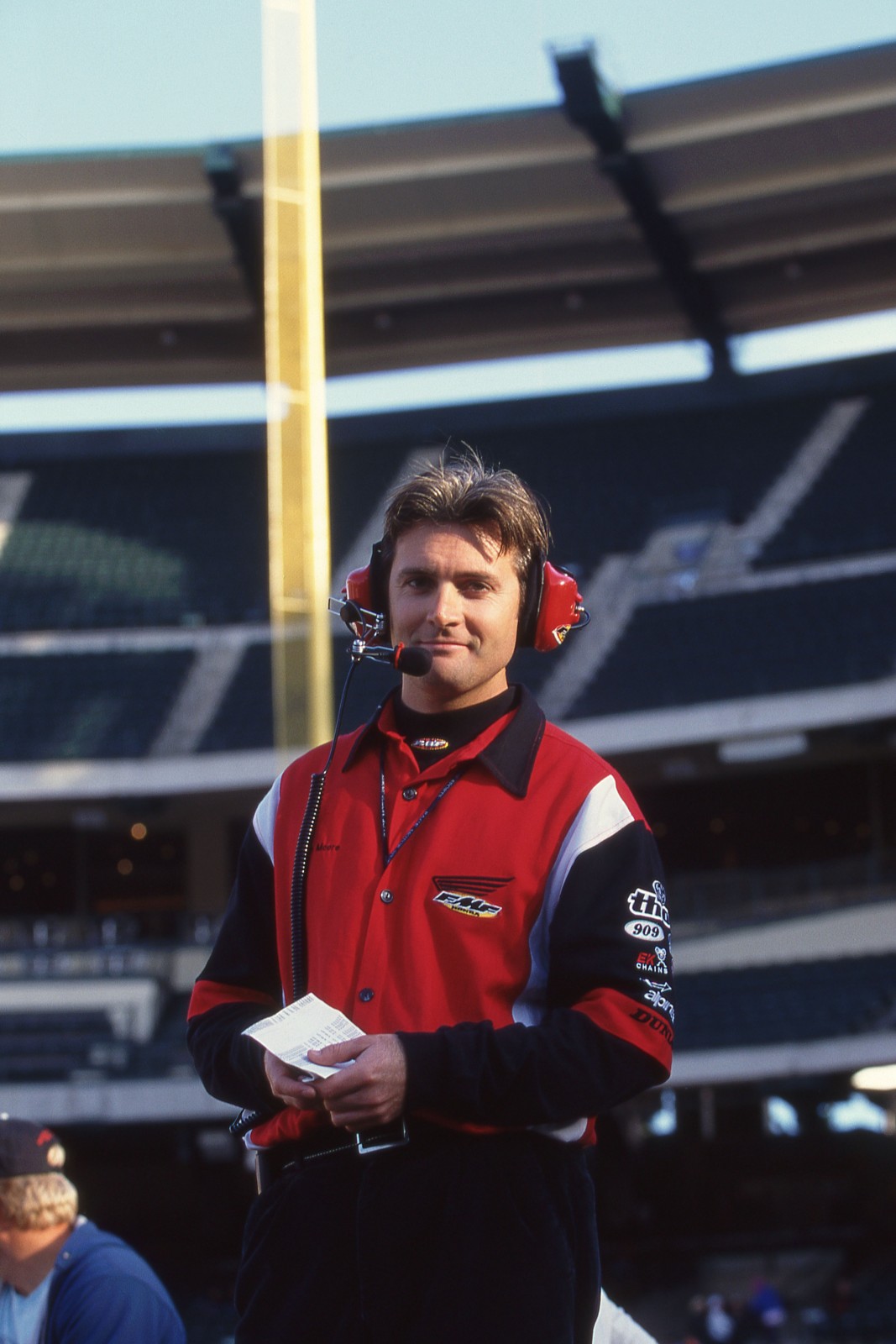 I don't mean to be too forthright here, but I think fans may be interested in what you may have to say. What kind of living did you make during your Grand Prix years? Did you make okay money?
Considering that I was able to make about $70,000 tax-free a year while living in Europe, it was actually really good. Could I have made a little bit more money over here in America? Yes, but I achieved that amount of money for multiple years. I was able to make money in the six-figure range for probably seven, eight, or nine years, really, so for me, it was great. And obviously after you win a World Championship, things go a lot higher after that. It's kind of funny, Eric, because when I went over to Europe in the later 1980s, that was when the time in motocross was going the opposite way. In the early 1980s, those guys, the Malherbe's and guys winning in the 500 and 250 Class, they were making millions. They were getting very big contracts. When I went over there to race, the contracts were all tapered down. From the money standpoint, I didn't really get into it with the right timing. But again, I was very blessed and very fortunate to be able to do what I did.