KTM Re-Signs Glenn Coldenhoff for 2018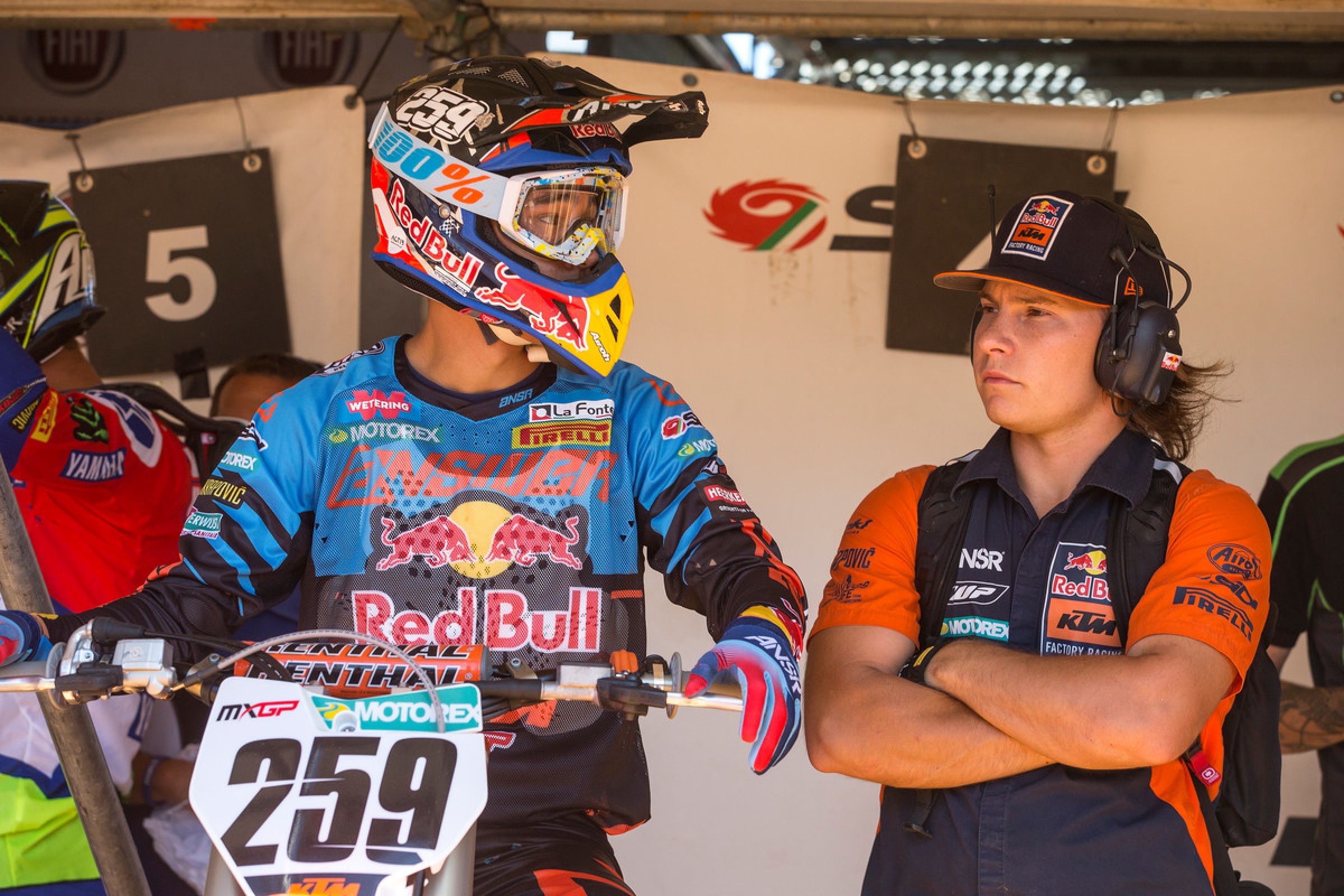 Red Bull KTM announced today that they have come to terms on a new contract with Glenn Coldenhoff that will keep him on the team through the 2018 MXGP season. KTM will see no major changes next year, as current MXGP points leader Antonio Cairoli will return to the team and Jeffrey Herlings is signed through 2020.
"I'm really happy I have the opportunity to stay with KTM for another year," said Coldenhoff in a KTM press release. "The cooperation within the team is really good and they provide me with the best material, conditions, and circumstances to fulfill the job. I will continue to work with the same people so we can keep on building. I feel like I am still growing as an athlete and a racer. And I'm sure with this team the results will come."
Team manager Claudio de Carli added: "We are pleased to continue with Glenn. We have had two positive years with him and have always worked with enthusiasm and great will to improve. Glenn is very well integrated into the team and always ready to work in training, in physical preparation and in bike development. We think that Glenn has the potential to achieve a bit more in terms of results, and our goal is to make him fight for the positions he deserves in Grand Prix. This renewal for a third year means that we trust him, we want to motivate him and the whole team is ready to do their utmost to help him to express and demonstrate his value to KTM."
"When we signed Glenn we knew we were getting a smart and studious rider and one that would take some time to settle in, find the right feeling with the bike and then push-on," said KTM Motorsports director Pit Beirer. "We also knew he would fit well into our factory team and this has been very much the case, so it was easy to imagine Glenn again being part of our plans. We know with three years with Claudio and the boys we'll be able to see some more of his full potential."
The Dutch native is currently 11th in MXGP points.