Southwick, MA
Southwick
Lucas Oil AMA Pro Motocross Championship
Every track in Lucas Oil Pro Motocross has its local specialists, but no track is quite like The Wick 338. The history of the Southwick National is littered with fast local pros, generally unknowns on the National level, running up front at their home race and battling the factory guys.
Further, the NESC (New England Sports Committee) has a thriving local race scene that draws back to the earliest days of this sport in the U.S., and continues to feature packed gates and big turnouts on the weekends. There's just a different culture up there, and once a year the rest of the motocross world gets to see it in full.
Mike Treadwell is one of those NESC legends that has turned so many laps at Southwick, he could probably ride it with his eyes closed. Tread put in some great National rides at the track and many others in the nineties. Over the weekend I asked Mike, who still races, to rank all the local riders he's ever seen ride at The Wick. I made sure to tell him to put himself on the list. Here's the definitive List of the best Southwick locals by a guy who's seen it all.
1.) John Dowd
"He is just a machine at The Wick."
2.) Doug Henry
"So many legendary rides there."
3.) Pat Barton
"He was always tough to beat there and he had some amazing rides, there. He almost won a moto in '88."
4.) Keith Johnson
"Lots of great rides there. We had so many battles locally, as I did with everyone on this list, but more so with KJ than anyone else."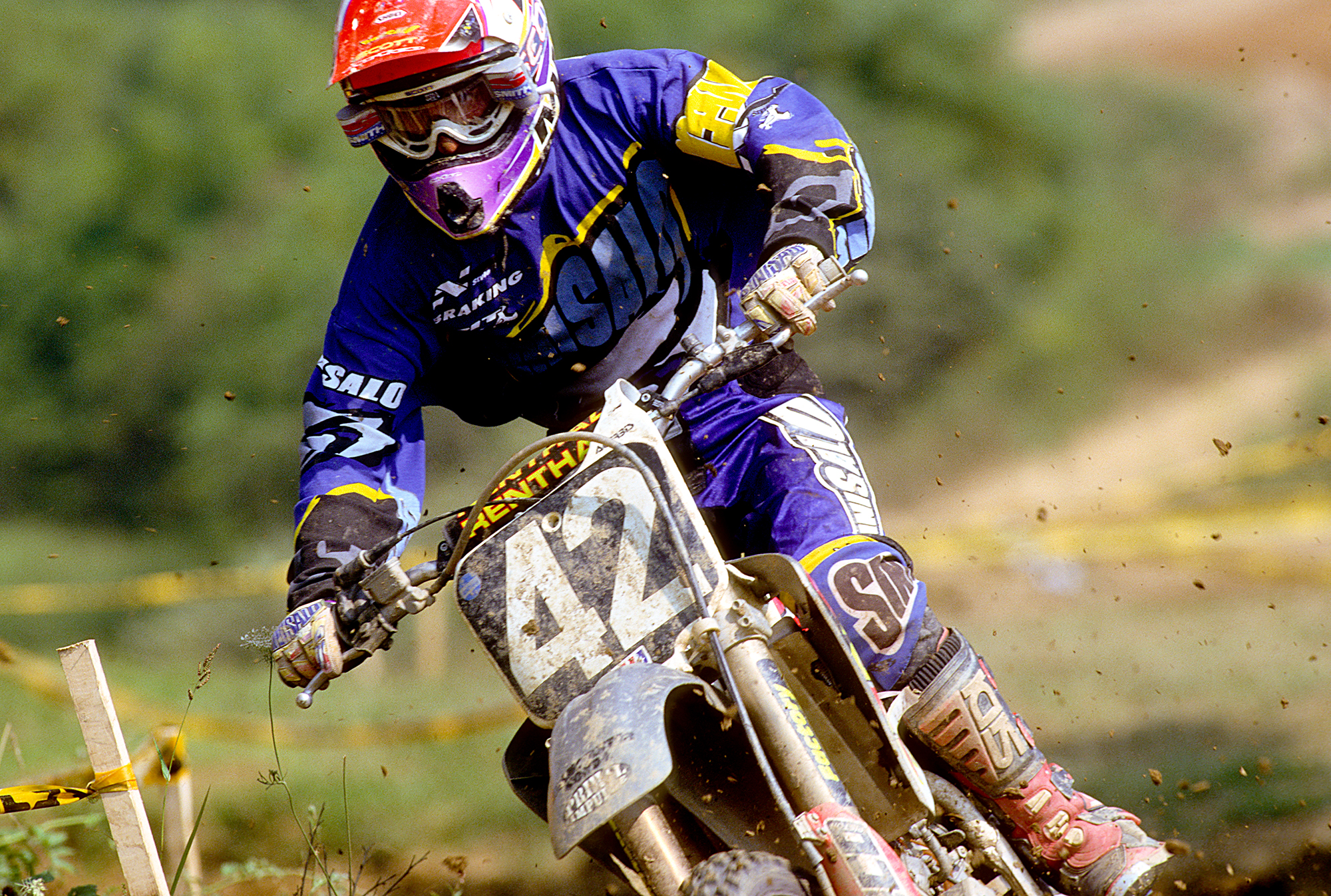 6.) JoJo Keller
"He's only at number six because I wasn't around for his epic rides in the early eighties. He still hauled the mail in the nineties too."
7.) Joe Waddington
"Same as JoJo, he was a bit before my time but he had some great rides there in the mid-eighties."
8.) Scott Carter
"He was always tough there."
9.) Wally Silva
"I don't know if he had any break out rides at the National, but he was sure fast locally."
10.) Mike Treadwell
I guess I could put myself on this list I had some decent finishes there".... (Editor's note: WAY too low, but Tread's a modest man! He finished sixth overall at Southwick in 1997.)
Tread also adds: "I'm sure I'm missing some guys but William "Badger" Dzielak, Armand Rodriguez, Shane O'Conner, Eddie Morse, and Dave Paquette all did great there as well."
So there you have it. A definitive list from a rider who has seen it all at Southwick, and continues to race there on a weekly basis. Tread also mentioned that at a local race there a few weeks ago, John Dowd still came out and laid a whipping on everyone in the pro class. The old guys at Southwick never seem to slow down!