Buchanan, MI
RedBud
Lucas Oil AMA Pro Motocross Championship
REDBUDDDDDDD!!! If you have ever been to this iconic national, there is no doubt those two words were burned into your psyche for weeks afterward. With the race falling on the Fourth of July, it's a chance for America to celebrate its independence, drink several gallons of beer, and completely lose their minds. There simply is no other race on the calendar like RedBud. I am almost positive that there are thousands of fans that are completely unaware that they are even going to a race. Many will wake up Saturday morning and wonder why there are motorcycles causing such a racket. Luckily for them, whether or not they came just for an epic party or to watch motocross, they are in for some serious racing action.
RedBud's track is widely considered to be one of the best on the circuit. It has a super hard base which most would never believe. Back in the 1980s and '90s, this track was hard clay. The second moto would be a brutal combination of ruts from the morning practices, rock hard clay as the sun set in, and super slippery from watering the track between motos. It wasn't ideal. So, as people complain nowadays about all of the race surfaces being too similar, I remember those days. Regardless of how anyone feels about adding sand to a racetrack, there is zero doubt in my mind that the current RedBud track is much better than it was back then. Change that results in improvement is a good thing, right?
When I think about the RedBud track, LaRocco's Leap quickly comes to mind. It's usually the biggest jump of the year and depending on the layout, can be incredibly difficult for even the factory 450s. It all comes down to a few variables. If the turn is brought closer to the jump face, of course riders have less time to build speed. Also, if the left hand corner before the jump is built into a sharp 180, it reduces the amount of momentum riders are able to carry in their approach. On the other hand, if there is a sweeper before that lets riders carry speed around the left, look for everyone with a throttle hand to launch themselves into the stratosphere. It's a huge jump and one that every rider takes a deep breath before sending.
As for how to go fast at RedBud, there are two big factors. The first is a common theme for moto—corner speed. The track develops deep ruts that require great technique to carry speed through. Riders will be forced to get that inside leg raised high, maintain their rolling momentum in the turn (using neither brakes nor throttle), and find their ideal lean angle. There are several deep ruts in every turn and if you can't figure them out, you're in for a long day.
The second key is being able to press hard down the long, gradual declines. The hills aren't incredibly steep but they get very rough. The sand forms huge braking bumps that make everyone want to let off the throttle and grab a handful of brakes. Having the ability and confidence to push through those bumps and accelerate down the hill versus decelerating can be the difference in a good day and bad day. Watch for these downhills to be big passing opportunities all day. Riders will try to swing out of the draft exiting the prior turn and then pull alongside, creating a chance to outbreak their competitor in the big bumps. This will be a recurring theme all day long and makes for some serious action when two riders enter the next turn virtually side by side.
Another important component is the start. The track crew digs the start up incredibly deep at RedBud. It robs power and puts a heavy load on every engine. The bikes with big torque numbers will be smiling their way to good starts all afternoon. Peak horsepower is great but that deep dirt really shows who has the torque and who doesn't. Look for riders to be hanging off their bikes for dear life, pleading with their bike to pull them forward. Coming into that left hand turn near the front is a great feeling and allows for full acceleration into the hard 180 right hand turn. I started in the top three in 2009 and it was much more fun than starting 20th, which I'd done dozens of times.
---
Questions I Want Answered:
Can Jason Anderson continue to close the gap and make this a true three-way fight?
At a critical juncture this weekend, will Marvin bounce back or continue to lose ground?
Is Zacho putting this title out of reach or will the pack bring the points gap back down?
With several good rounds for both A-Mart and J-Mart coming up, is this their chance to make a move?
Is this the weekend we finally see a dogfight at the front of the 450 class?
---
Who's Hot:
Eli Tomac's last three motos have been 1-2-1, bringing the points deficit to only four.
Jason Anderson tied for the overall win at Muddy Creek and looks to be a legit threat.
Zach Osborne padded his points lead and looks to be rock solid thus far. If he can withstand the next three rounds, which favor the Martin brothers, he might be headed to a title.
Aaron Plessinger won the overall at Muddy Creek and is poised to win a few more before the season is over. His crashes really put a damper on his points situation but we aren't even halfway through the championship yet.
Weston Peick put in a strong 4-4 performance at Muddy Creek as continues to work back from a wrist injury that put him out of supercross.
---
Who's Not:
Marvin Musquin was the points leader just two weeks ago but the picture has completely changed with his knee issues.
Josh Grant had a tough crash in practice that kept him out of Muddy Creek action and has been ruled out for RedBud.
Jeremy Martin was 18 points out of the lead going into Tennessee but a tough day doubled that deficit to 36.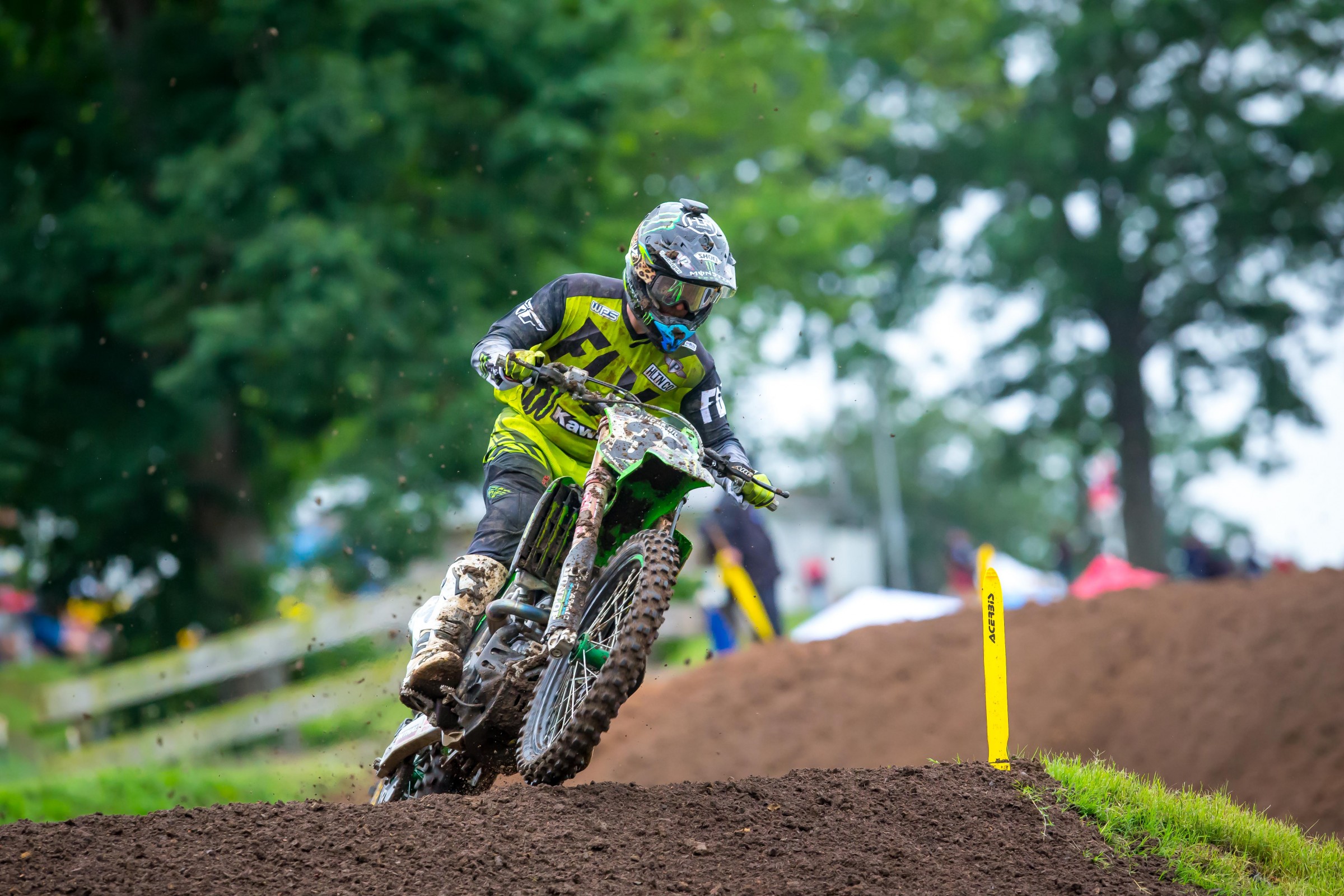 Joey Savatgy won Thunder Valley and looked to have things on track but two tough weekends in a row have put him back into head scratching mode.
Justin Hill just hasn't had the same speed or intensity as he did in supercross. I have a feeling his motivation level for Lucas Oil Pro Motocross is a bit lower than in previous years after his SX title.
---
Bold Predictions:
Jeremy Martin bounces back to win RedBud.
Christian Craig holeshots a moto.
Steve Matthes' complaints about fireworks and Fourth of July are overheard by a few "hydrated" fans and he is promptly shot in the face by a Roman Candle.
Aaron Plessinger grabs another great start and explains that he isn't sure how it's happening on his television interview.
Cooper Webb breaks into the Yamaha corporate offices and steals a 2018 450.
Blake Baggett and Eli Tomac swap moto wins, keeping the points gap at four.
The winners are forced to awkwardly yell REDBUDDDD on the podium.
---
My Picks:
250
Jeremy Martin
Zach Osborne
Alex Martin
450
Eli Tomac
Blake Baggett
Jason Anderson