AMA Horizon Award Re-named After Nicky Hayden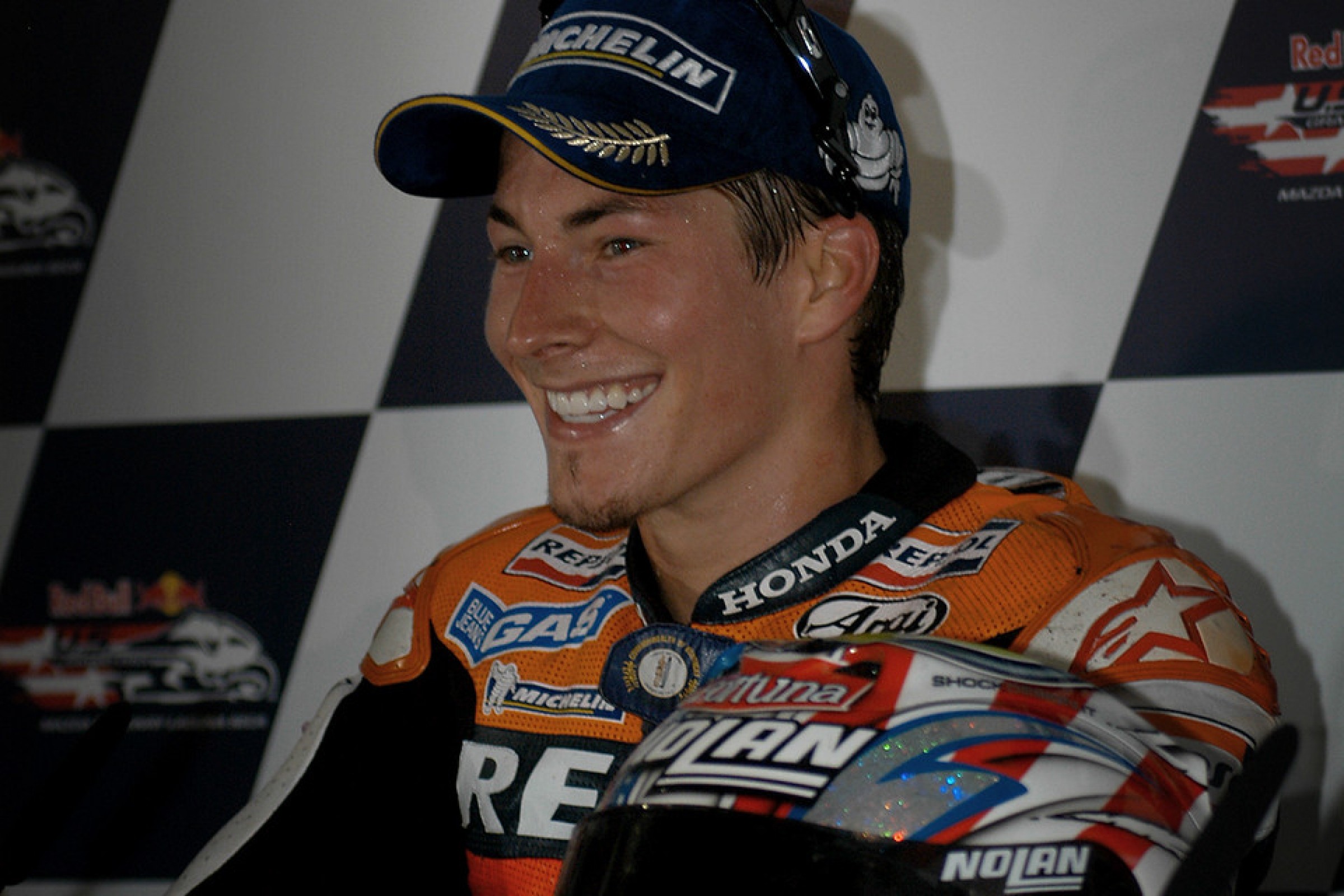 PICKERINGTON, Ohio -- The American Motorcyclist Association's Horizon Award, which annually recognizes amateur competitors poised for greatness in the professional ranks, has been renamed in honor of the inaugural AMA Horizon Award winner in 1997, Nicky Hayden, who subsequently won the 1999 AMA Supersport Championship, the 2002 AMA Superbike Championship and the 2006 FIM MotoGP World Championship.
This season Nicky was competing in the FIM Superbike World Championship. While training on his road bicycle in Italy in May, he was struck by a car and died as a result of his injuries on May 22.
The Executive Committee of the AMA Board of Directors unanimously voted to rename the AMA Horizon Award in Nicky Hayden's memory, in perpetuity.
"Nicky Hayden epitomized the spirit of the AMA Horizon Award," said AMA Board of Directors Chair Maggie McNally-Bradshaw. "The award's first recipient, Hayden was a true sportsman and a stellar representative of not just American motorcycling, but all Americans on the world stage. His ascent to the pinnacle of the sport was marked by the utmost character and class, and it all began on the same Midwestern ovals where today's amateur dirt trackers race for experience and pride."
Nicky Hayden AMA Horizon Awards will be presented annually to the top amateur racers in dirt track, motocross and road racing.
The Hayden family issued the following statement with respect to the award: "Nicky loved racing and he was proud of his roots, which included those early days of dirt tracking in youth and amateur events around the country. Nicky would be honored to know that his memory will help inspire future generations of competitors to race for their dreams."
Before Hayden realized his own dream of winning a world championship, there was the original AMA Horizon Award, which AMA Track Racing Manager Ken Saillant presented to Hayden in 1997.
"I am humbled to have witnessed the professional and personal growth of Nicky Hayden from youth dirt tracker to AMA Superbike Champion and then world champion," Saillant said. "Each year, AMA amateur racing ushers a new class into the pro ranks, and while only an elite few can expect to match Nicky's professional accomplishments, each one possesses the same aspirations of world-class success that drove Nicky to the top."
The AMA will present the 2017 Nicky Hayden AMA Dirt Track Horizon Award on July 4 in Du Quoin, Ill., on the final day of the AMA Dirt Track Grand Championship.
The 2017 Nicky Hayden AMA Motocross Horizon Award will be presented on Aug. 5 at the Rocky Mountain ATV/MC AMA Amateur National Motocross Championship in Hurricane Mills, Tenn., and the 2017 Nicky Hayden AMA Road Racing Horizon Award will be handed out on Nov. 5 following the AMA Road Race Grand Championship at Barber Motorsports Park.
Nicky Hayden AMA Horizon Award recipients also will be recognized at the 2017 AMA Championship Banquet on Jan. 20, 2018, in Columbus, Ohio.