Brett Metcalfe Signs with MEGA Bulk Fuels/Monster Energy Kawasaki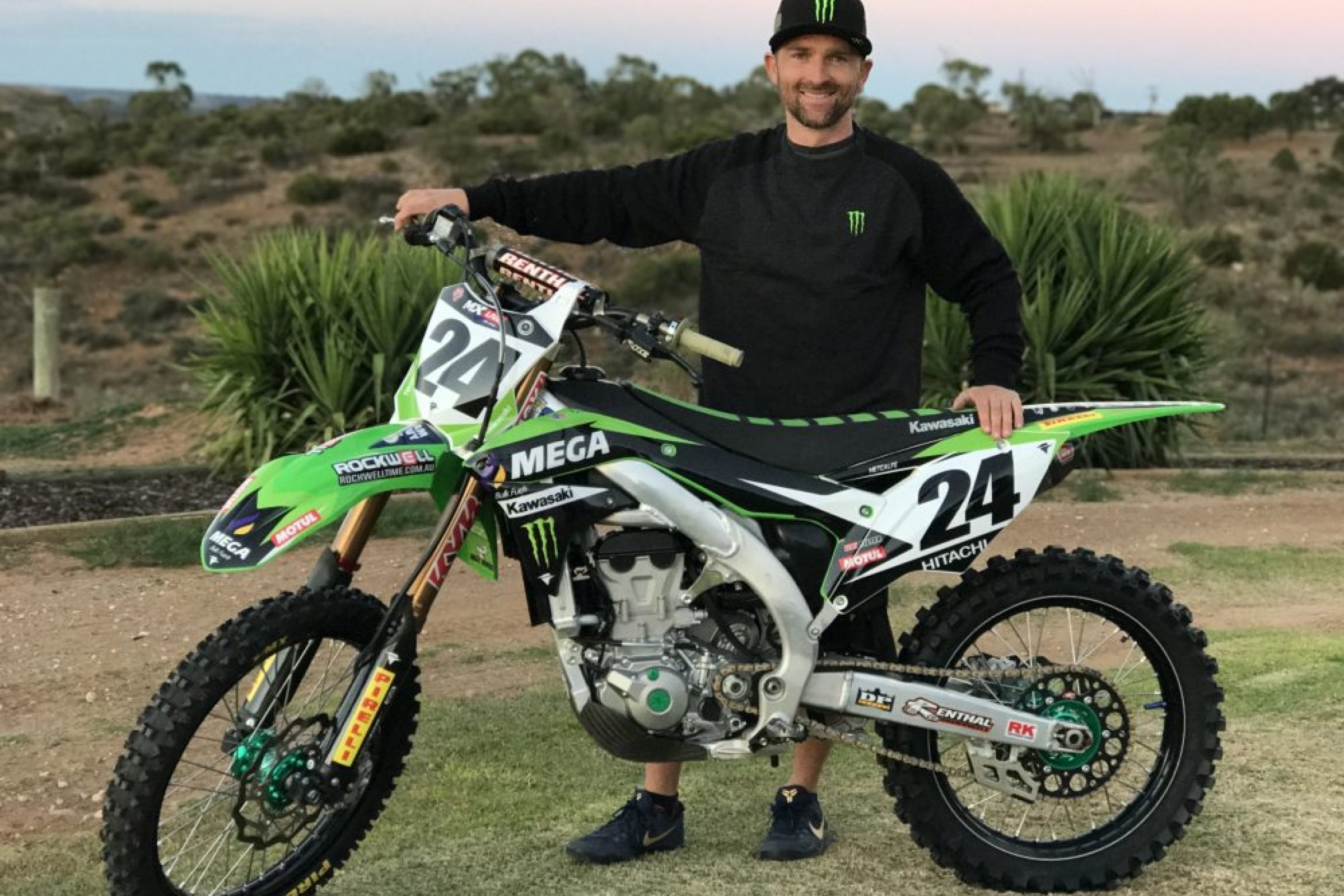 Brett Metcalfe has found a landing spot for the remaining five rounds of the Australian Nationals. After parting ways with his SD3 Husqvarna team "following an impasse regarding future direction for the team," Metcalfe has signed with MEGA Bulk Fuels/Monster Energy Kawasaki.
The move makes sense for each side. The team was searching for another rider after parting ways with Russian Aleksandr Tonkov five rounds into the championship, and needed a front-runner like Metcalfe, who finished third at the last round of the championship aboard a privateer KTM.
Metcalfe raced a Kawasaki from 2013 to 2015, and also rode for Monster Energy/Pro Circuit Kawasaki from 2007-2008, but says he hasn't ridden the current model and getting up to speed quickly could be challenging.
"I haven't ridden the current KX450F model so I'm excited to learn about the improvements and how they are going to benefit me," he said in a statement."The challenge will be getting up to race speed as quick as we can and from there we will contend for race wins. In that sense the competition has some momentum under their wings and I'll be playing catch up, but I'll have a professional race team behind me so I'm confident that I will pull some good results by the end of the season."
Team manager, Troy Carroll added: "It is fantastic to bring a rider like Brett Metcalfe to the team and we are looking forward to securing the results that the MEGA Bulk Fuels Monster Energy Kawasaki Racing Team deserves. With Brett's experience and the history he has had with Kawasaki in United States, we are sure he will be achieving big things with us in the last five rounds of the outdoor (motocross) series this year."
Originally from Mannum in South Australia, Metcalfe raced select rounds of the Australian Motocross Nationals in 2015 and 2016, while also racing the Canadian Motocross Championship. Metcalfe, 33, debuted in the U.S. in 2003, riding a KTM competing in the 125SX East Region. He spent the next 12 years competing in the U.S. riding for teams such as GEICO Honda, Monster Energy/Pro Circuit Kawasaki and factory Suzuki.
He will make his debut with the team alongside Nathan Crawford at round six of the championship on July 2.