Villopoto Spearheads Kawasaki's "Proof Nation" Video Challenge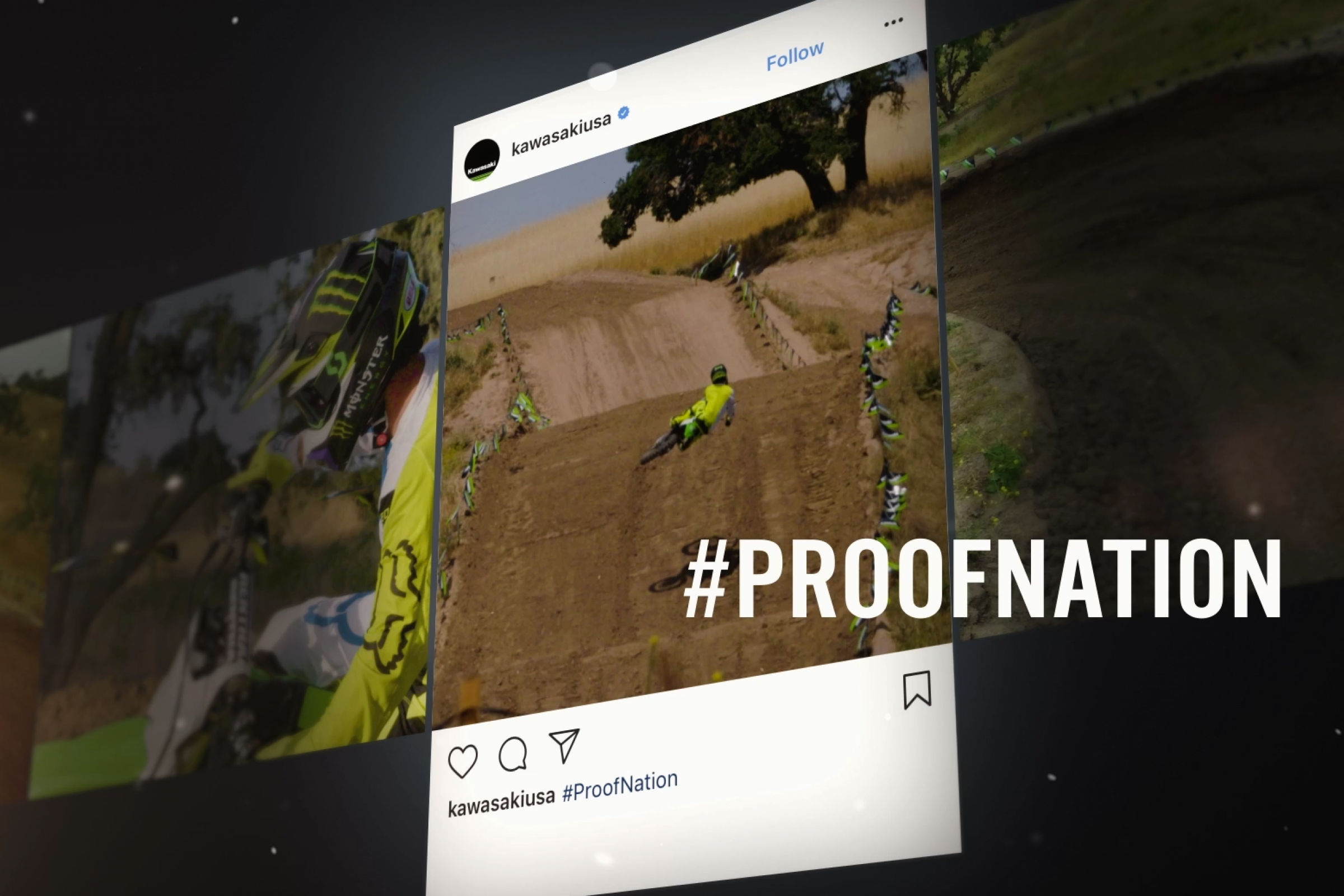 Kawasaki Motors Corp., U.S.A. is pleased to announce the return of its annual "Proof Nation" video challenge, which allows motocross enthusiasts around the world to submit a track riding video of themselves on a KX™ motorcycle via Facebook or Instagram. Four-time Monster Energy Supercross Champion and Kawasaki Racing influencer Ryan Villopoto will choose his favorite videos and will share his selections via his social media channels.
"I'm looking forward to seeing the videos," said Villopoto. "I know there are some skilled riders out there on their KX™ motorcycles and picking my favorite videos is going to be tough."
Villopoto, one of the most decorated riders in the history of motocross and supercross, will introduce the campaign on June 16, 2017, with a video post on his Facebook and Instagram pages announcing the start of the challenge, along with the rules and regulations required to participate. The campaign will feature a final video after July 31, 2017, which will showcase six submissions chosen by Villopoto.
Fans will have no restrictions on the length of videos that they may submit, but must meet the submission guidelines, located at www.kawasaki.com/proofnationvideochallenge
The challenge will be open for submissions from June 16 until July 31, 2017.
Video Challenge Timeline:
Ryan Villopoto will introduce the campaign on June 16 via his social media channels (@RyanVilopoto), including rules and regulations that fans will be required to follow when submitting their videos.
The challenge will officially begin for video submissions on June 16.

Participants must submit their best track riding videos via Facebook and/or Instagram by using #ProofNation and tagging @KawasakiUSA
Fans can also participate by commenting their video on the @KawasakiUSA post on Facebook.

All videos must be submitted by July 31 in order to be eligible for review.
@KawasakiUSA will post a video on July 31 containing the six submissions selected.