Glen Helen Raceway
San Bernardino

,

CA
Glen Helen
Lucas Oil AMA Pro Motocross Championship
The second round of Lucas Oil Pro Motocross for the 250 Class was full of ups and downs. The Monster Energy/Pro Circuit Kawasaki team came down with several mechanical issues on the brutal Glen Helen track and Jeremy Martin won the first moto with ease and then after a crash on the first lap of moto two, was forced to work his way up from 40th place. In the end Zach Osborne came away with overall win with unlikely moto scores of 4-2.
Martin put in a heck of ride in the second moto to salvage seventh place and second overall, losing just one point to Osborne on the day.
In the second moto we saw the Dylan Ferrandis many of us expected to see to start the season. He got out front early and steadily pulled away from the pack, eventually winning the moto by 23 seconds over Osborne. He finished third overall with 9-1 scores.
All three riders spoke with the media after the race.
Racer X: Dylan, obviously last weekend didn't go the way you wanted it to, starting off the season with a concussion. Just kind of run us through your week before this race.
Dylan Ferrandis: For sure last weekend was not what I expected at all. The problem was my neck and my chest was really sore and stiff all the week and painful also. So, I rest today because for concussion test I went to the hospital and take the test. Everything was good. My brain was really good, no problem. The problem was really I was sore and painful. We did some testing with the team and it was good. I was tired a lot but I was feeling good on the bike. Thursday I rode the press day and I was feeling okay to ride. Today I was just feeling good. The only problem was my brain. That's the main thing. I never had concussion before. It was my first time. Nothing was bad, so I am just lucky to have everything good. Finally I can show today my speed, my skill and what I can do on a dirt bike, so that's what really important to me. It's just good to be there.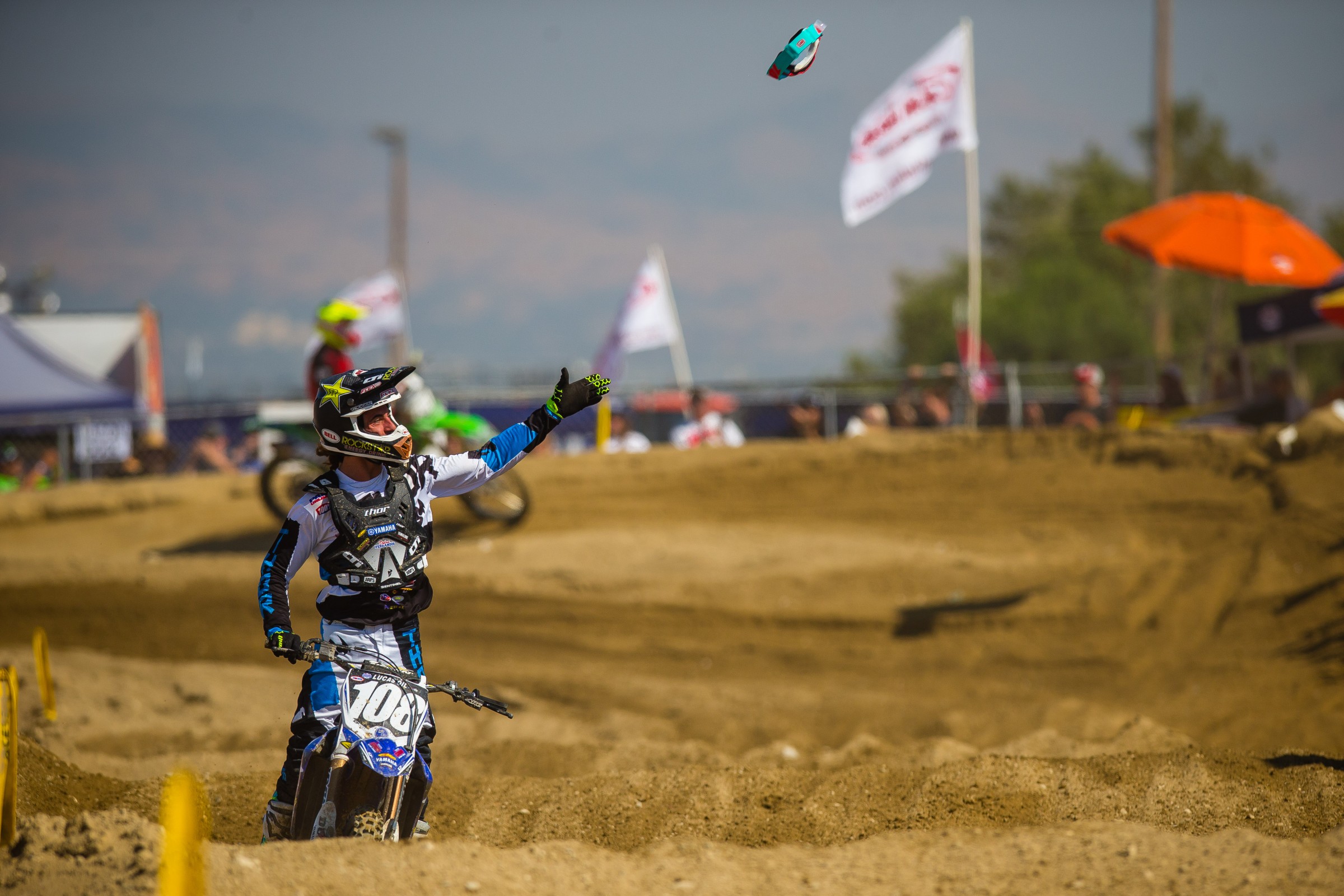 I think I speak for everybody when you took that moto win in moto number two—none of us saw that coming. I know obviously you coming over to the States, your goal is to win, but after having that concussion last weekend, did that moto win even surprise you?
Ferrandis: Yes and no, because I know my speed. I know what I can do on a dirt bike. So, I was expecting that also in Hangtown, also in moto one. Still everything [is] new. Last week was my first National here in America so it was new and I for sure had a lot of pressure. Last weekend I didn't make two motos. Today was again a little bit new to finish one moto and make the second moto. The first moto I just ride bad because the pressure that I put on myself and made stupid mistakes. Also in the GPs you don't ride supercross so you have all the winter for the best bike possible. Here I ride all the winter and all the year in supercross and I just had two weeks for make a good bike for outdoors, so it was really short for me. The Yamaha is a new bike for me this year. I never had before. Everything was new. I just need time. I try to don't go too fast. Maybe that's what I did in Hangtown and also in moto one maybe, but finally we find a good pace.
Jeremy, obviously the first round not going quite the way you wanted it to go. Second moto you showed similar things to the old Jeremy Martin, and then this weekend it was like we had old, vintage Jeremy Martin back. I know that last year you were going through some stuff. Maybe elaborate on that and kind of where your head's at right now and where your fitness is at right now.
Jeremy Martin: Things are good. We're making improvements from Hangtown. I hadn't raced in a while, since Daytona. I was a little nervous. I thought we had the bike pretty good, and then we had to make some changes to the bike midweek leading up to Glen Helen here this weekend. The improvements were night and day better. I was able to ride more like me. It's taken me a little bit to kind of learn the Honda. I was on the Yamaha so long that I tried to kind of set my Honda up that way, but you can't do that. It's a really different bike. So I've definitely learned a lot this year as far as setting up and having an open mind. The body is healthy now. Last year I was so run down. My inflammation levels in my body were insanely high. My cortisol was through the roof. I was caffeine-dependent. I was a wreck. It wasn't me last year. This year we're fit, we're healthy. I'm getting more comfortable on the bike, too. I had to change some things on how I ride for the Honda. We just keep getting better.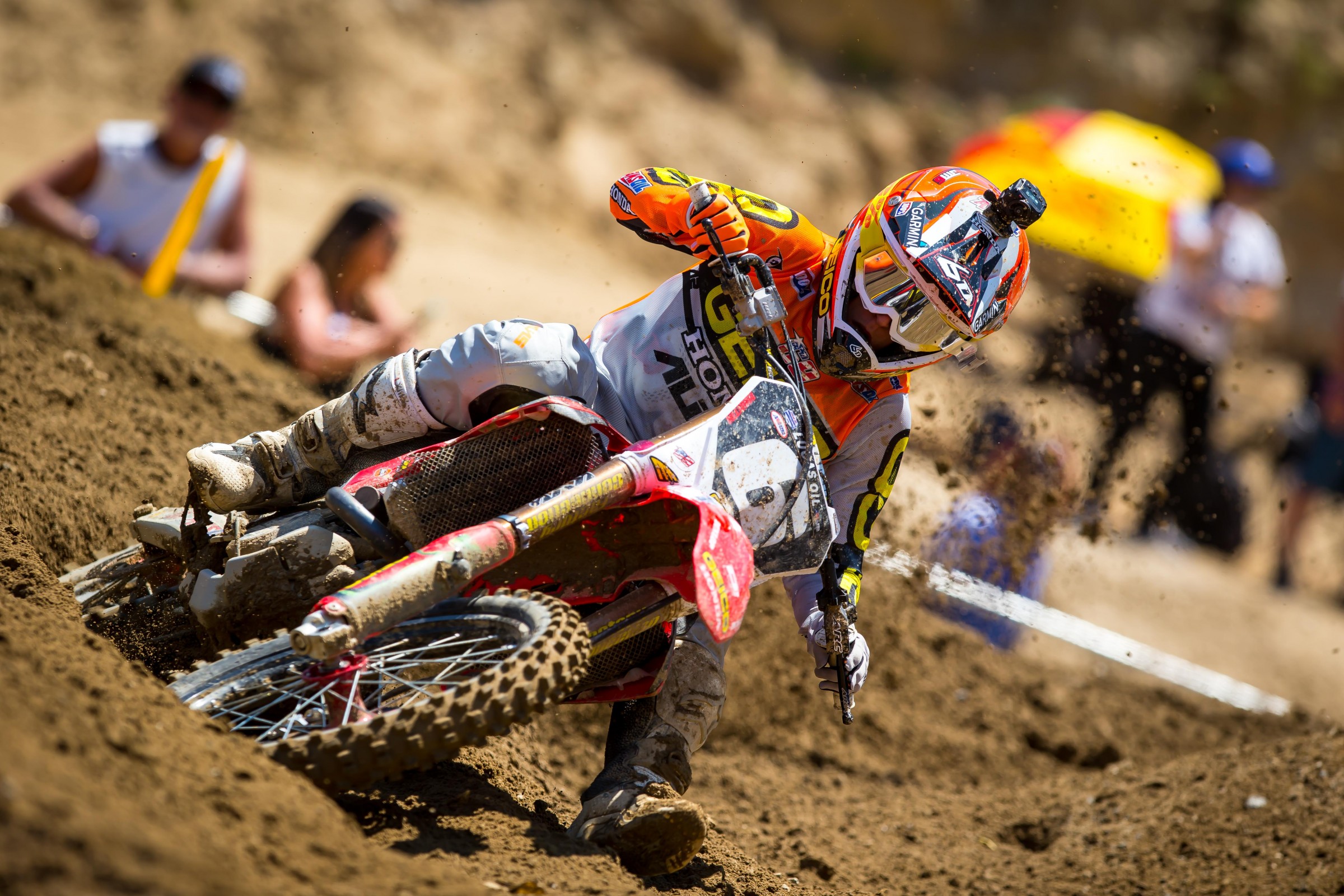 From an outsider's point of view, it looks like the GEICO Honda itself has got—obviously you pulled both holeshots today—it looks like something's happened in the engine department in the last few months because the bike obviously got you off to two holeshots today. Is there anything that you can talk about that the team's done engine package-wise to help get you going out front on those starts?
Martin: Yeah, [Christian] Kibby spent many nights this year in the shop. I don't think he's been sleeping. We got some new things. It's fast. It's close to the Star [Racing Yamaha] bike, but it's a much more rideable power. So he's always working.
Zach, wow, 21-point lead now in the championship. Obviously you didn't win a moto today but you're here with the overall, extending your championship. I guess the question is, what's your strategy from here on out?
Zach Osborne: Keep putting myself in positions to win, be right there at the end. I woke up with a little bit of a sore throat this morning and I wasn't sure how it was going to go because this is not one of the best tracks for me, so to go 4-2 is good, and to take the overall is the icing on the cake. I wanted to get out of California with two top fives and I got two overalls and a 21-point lead. So I'm feeling good about my chances when we go to the East Coast. I'm looking forward to the next weeks.
One of your hometown tracks, Muddy Creek, is back-to-back with Mount Morris [High Point]. That's more your style. What do you think it is about those tracks that suits you more?
Osborne: That's the kind of stuff I grew up on. This is so alien for me I don't have a setting for this. I'm just kind of seeing it blind, really. I just feel a little better about my skillset and just overall more comfortable with loamy dirt and uphill/downhill. It's also super hard-pack. I just feel like it's kind of sketchy. Like I said, to come out with two wins is really good.
Zach, so I know that you worked with Doctor Edwards for about two years. This year you joined Aldon's program. Are you integrating Dr. Edwards' program with Aldon's program?
Osborne: Dr. Edwards just sort of helped me when I was sick as a kid, more than anything. That's just kind of life lessons that I've taken with me. Working with Aldon's been really good. I feel good about my riding and my training and just my overall program. I think the main thing is just battling with those guys on the 450s each week. It kind of just makes me work harder and makes me more comfortable with the higher pace, so that's been the biggest thing.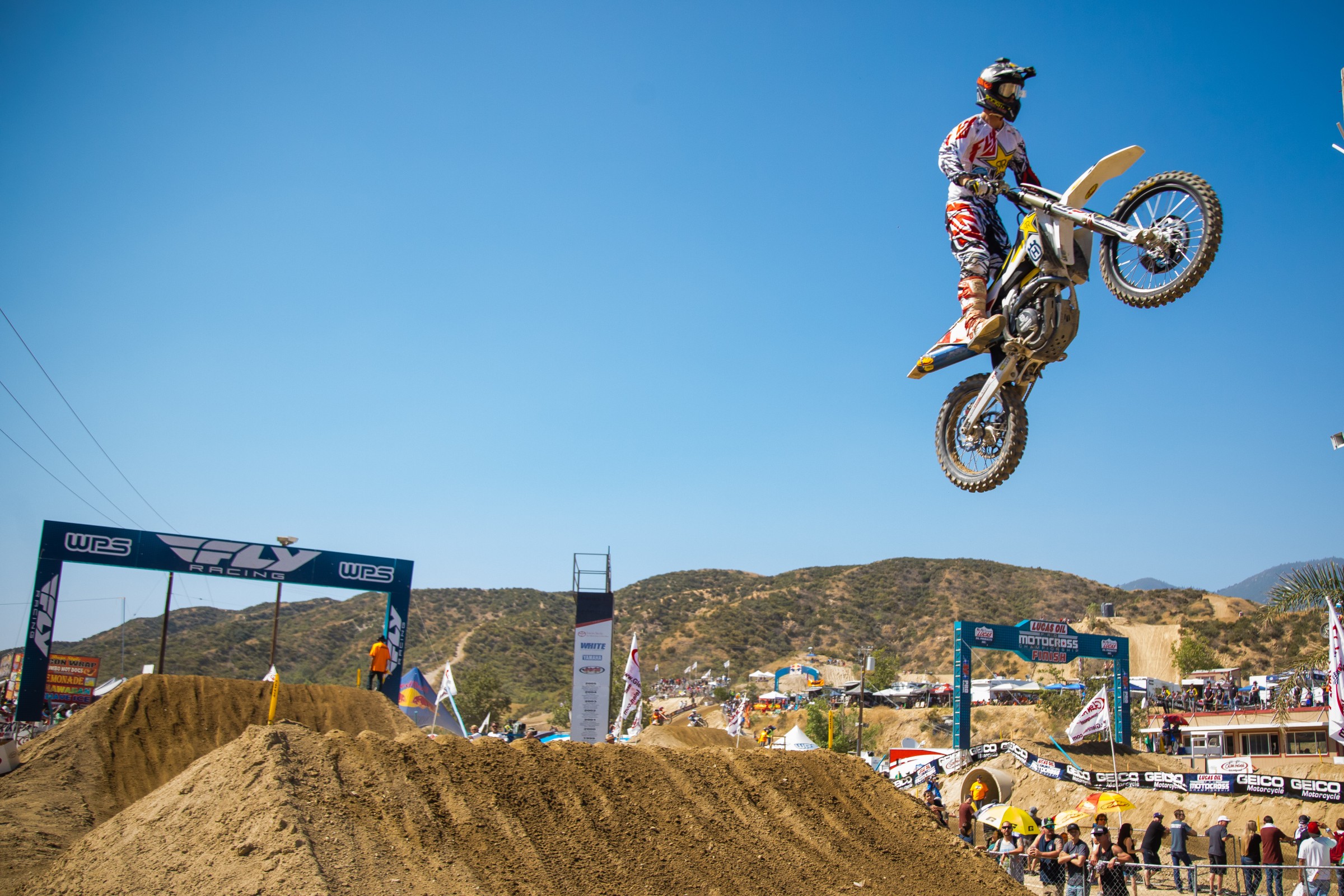 Jeremy, can you just take us through that battle with [Austin] Forkner a little bit? It was pretty good. Were you saving up for a specific spot or were you trying to get him the whole time?
Martin: No, I was trying to get Forkner the whole time. Reminiscing about Hangtown moto two. We just had each other. I caught him pretty quick and then I'll tell you what, that kid picked it up. Picked it up big time. I was trying to get him, trying to get him. I got close a couple times, but it was just good enough in a few places to get me. Some of the track was so rough in some spots that we were taking the same lines, so I'd have to settle back on him to get back on. But he was going good.
Zach, you're riding now with Adam Cianciarulo. He actually sits second in points and we haven't seen him up here on the podium getting an overall. With you coming into these race weekends, who is it you're really looking at like, that's my competition or that's my guy? Or are you just focusing on yourself?
Osborne: It's still early. Three points is nothing. Five points are on the table, I guess. Right now it's just going to be grinding it out and seeing how many I can score each moto more than focusing on anyone else. Later in the season I'm sure there will be a point where if I'm still in this position I'll know the guys that I'll need to be beating and taking points away from. For now I'm just focusing on me and doing the best I can.
Jeremy, you just moved over to the Honda this year. How much better is it right now than when you first rode it, the first day?
Martin: The bike is good. The answer is it's good, but now it's set up for me.