Marvin Musquin Extends KTM Deal Through 2019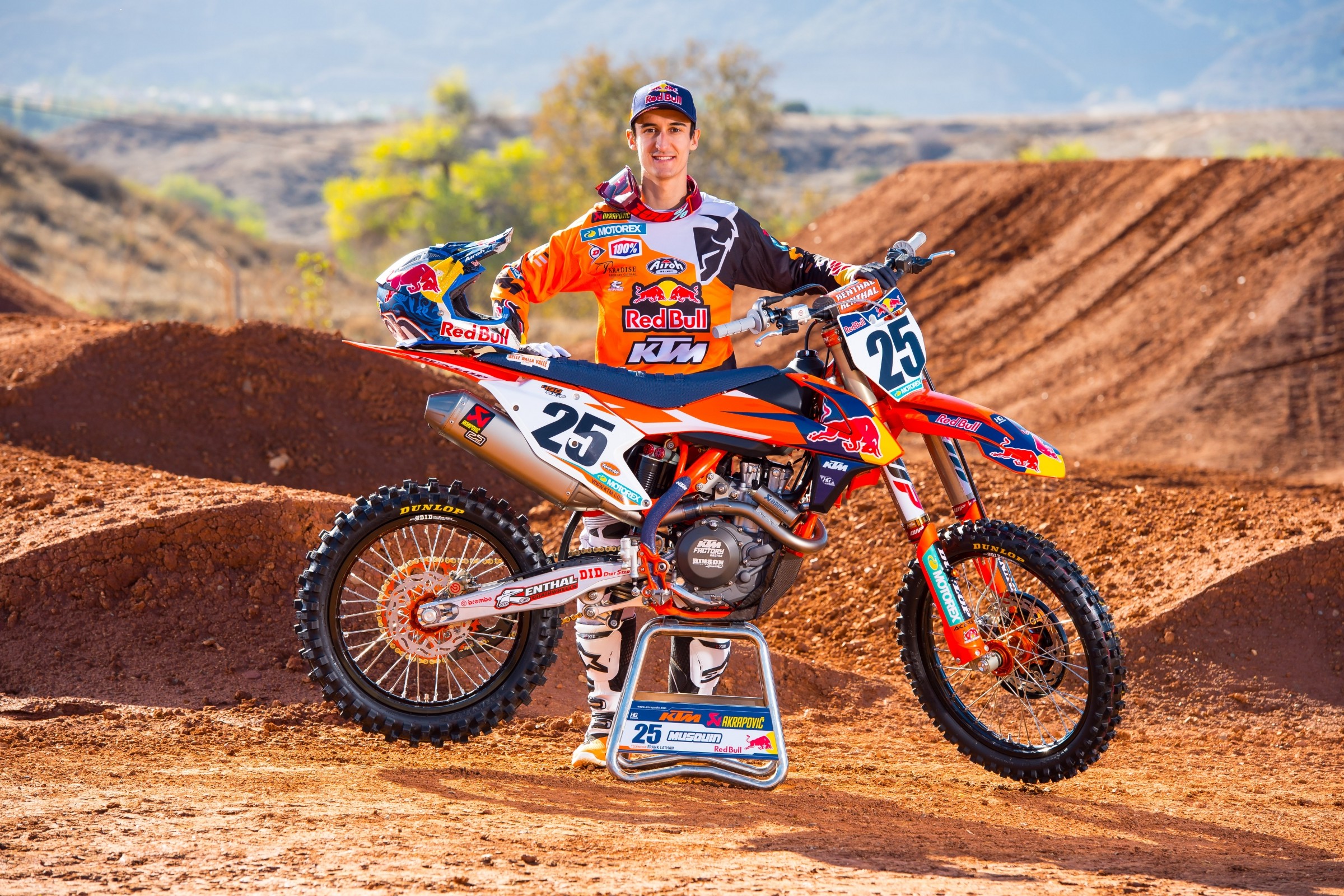 The big brass from Austria often attend the New Jersey round of Monster Energy Supercross, and today they did it to make some news. This morning the Red Bull KTM team announced an extension of Marvin Musquin's 450 deal through the 2019 racing season, adding two more years to contract.
"It's a real pleasure to extend my contract with KTM. We've been through a lot together in the past nine years but we have also had great successes. I'm really excited to continue working on reaching my goals with their support," said Musquin in a KTM press release.
"I am extremely happy that we could re-sign Marvin for another two years as he has become a real friend and strong part of our KTM family," said KTM Motorsports Director Pit Beirer. "We are together now since 2010 and it has been an outstanding relation. Together we reached World Championship titles, AMA titles and this year we could celebrate our first 450 Supercross win. I am really proud to say that Marvin is a true KTM family member for another two years."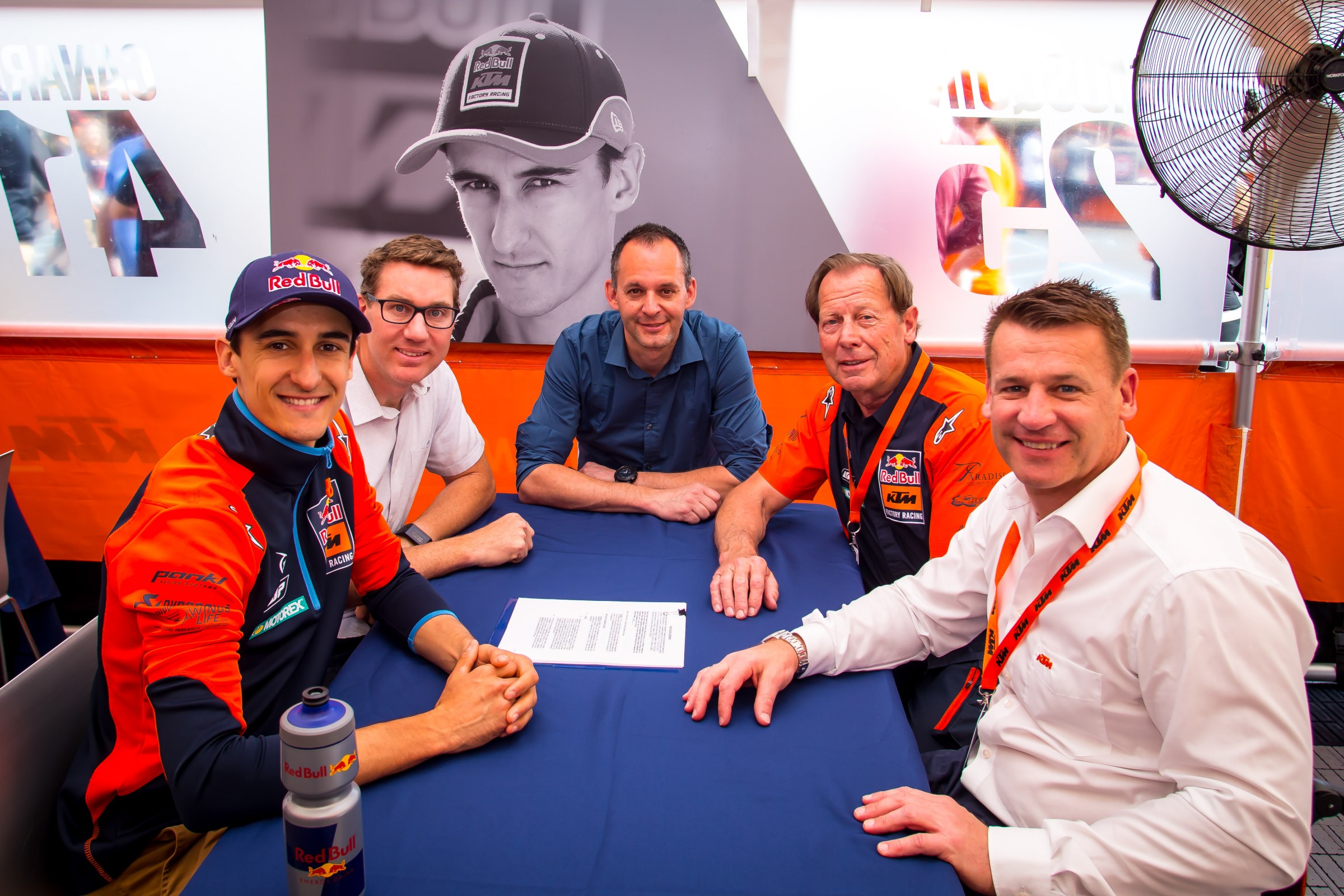 Musquin has certainly earned the deal, carding his first two career 450SX wins this season and running a strong third in the standings. He also won the 2015 250SX East Region Championship for the team, as well as a pair of MX2 Motocross World Championships.
It's not a surprise to see Marvin back with the team, but many questions remain as to what the rest of the 2018 KTM lineup will look like. Musquin's continued rise at least gives the team a strong anchor even of Ryan Dungey chooses not to return to racing, and if he does, the two can remain a potent pair of training and team partners for another season.