Monster Energy Supercross Sees Rise in TV Ratings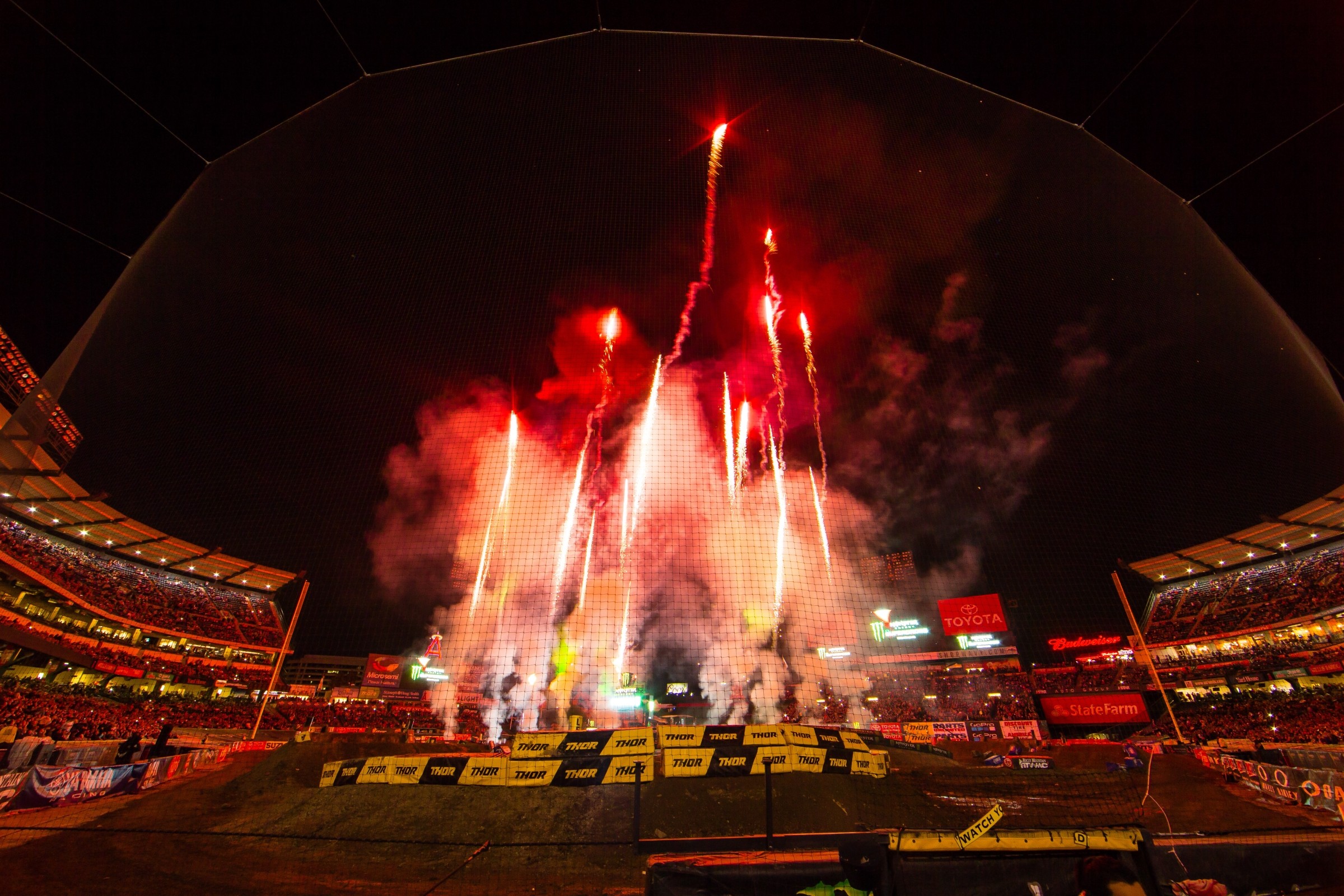 Salt Lake City, UT
Salt Lake City
Monster Energy AMA Supercross Championship
As Jason Weigandt has written extensively about this year (here and here), at a time when major sports—the NFL, NBA, MLB, PGA Tour, and NASCAR—are seeing declines in television ratings, Monster Energy Supercross has seen a sharp rise.
Fox Sports PR tweeted a few weeks back that through 10 events, supercross had seen a 19 percent increase year-to-year across Fox Sports. It was also up 16 percent in the key 18-49 demographic.
Those numbers have actually increased further, as Feld Motor Sports sent out a press release today that stated through 13 rounds the series has seen a 21 percent increase year-to-year.
The broadcast from Indianapolis, which was featured on the Fox Broadcast Network, was the highest-rated show in supercross history, drawing 813,000 viewers.
According to Feld, the St. Louis broadcast "helped propel FOX Sports' FS1 to the top ratings spot among all cable sports networks in prime time, while posting an impressive 50 percent increase among the coveted 18-49 demographic."
"At a time when traditional stick and ball sports and other motor sports television ratings are on the decline, these Monster Energy Supercross television ratings are of particular significance, especially when you look at our dramatically higher penetration within the 18-49 segment," noted Nicole Feld, executive vice president, Feld Entertainment. "However, increased television ratings paint only part of the success picture for Monster Energy Supercross in 2017. Attendance is up over 10 percent year-over-year, digital engagement across platforms is at an all-time high and fan demand for the brand's new pay-per-view live offering is exceeding expectations, with international fans streaming Supercross telecasts in 109 countries outside of North America."
Feld also announced they have seen a "20 percent increase in traffic to SupercrossLIVE.com, a 90 percent increase in YouTube views and a 25 percent increase in overall social network audience size, since the start of the 2017 season this January."