RIP Cody Gragg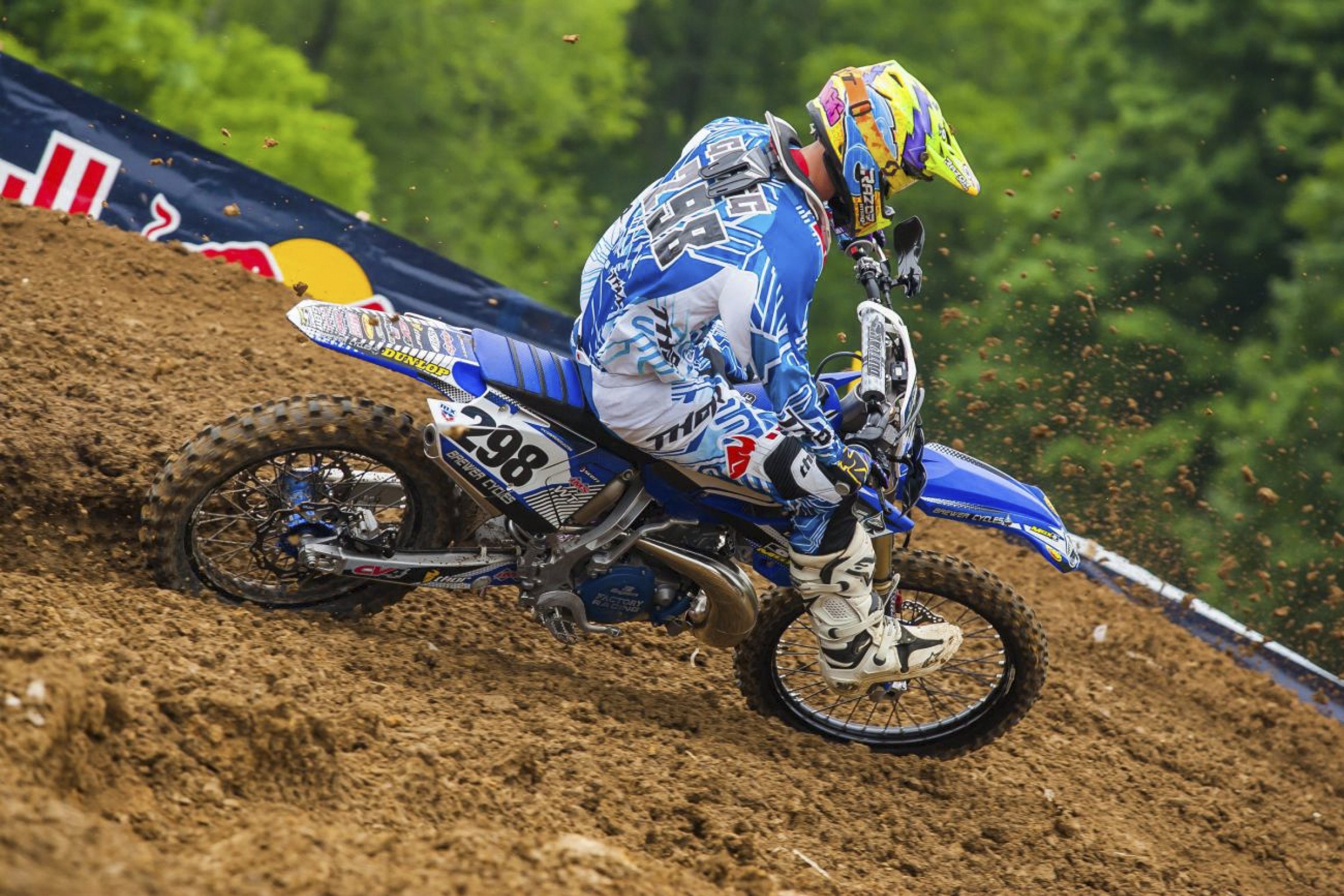 Racer X is saddened to report the passing of pro motocross racer Cody Gragg and his father, Chris. Cody and his father were traveling on I-77 in Chester County, South Carolina, to a race on Saturday, when according to WSOC TV a tire blew on their "recreational vehicle and they ran off the road, went down an embankment and it caught fire." According to Channel 9, troopers said that both the driver and passenger were pronounced dead at the scene. Cody was 23. His father, Chris, was 53.
Cody grew up in Lenoir, North Carolina, and gained notoriety in the pro racing community during the 2015 Lucas Oil Pro Motocross Championship where he competed on a YZ250 two-stroke in the 450 class. Cody finished a season-best 16th overall, and the eight points he scored that day were the most by a two-stroke against 450s in years.
"That's a childhood dream," Cody told us of his 13th place finish in the second moto at Budds in 2015. "I honestly thought that it would never happen. It looked like it was so far away. I never thought that I could do that well."
Cody was also a fixture in the Grand National Cross Country (GNCC) circuit. He first tried an event at his local race at Steele Creek in 2006, and then began competing full-time in 2009. This year, he was competing in the new X3 Pro-Am class and recently pulled the holeshot at Round 2 in Florida. As an amateur motocrosser, Gragg also raced the AMA Amateur National at Loretta Lynn's from 2003-2012, with a best finish of second in the College B/C class in 2011.
You can check Gragg's pro motocross results here and Loretta's results here. Here's a 2015 interview with him from the GNCC site and a Privateer Profile from our site.
With deep friendships on both the motocross and off-road sides, the tragic loss of Cody and his father has been felt throughout the racing community. Riders have taken to social media to express their fond memories of Cody and his family:
Everyone at Racer X sends our condolences to the Gragg family at this time.
Funeral Services will be held Wednesday, March 29, 2017 at 1:00 P.M. at Lenoir Community Church conducted by Rev. Ed Neal and Rev. Jim Lee. Interment will follow the service at Globe Baptist Church Cemetery.
The family will receive friends Tuesday, March 28, 2017 from 6:00 to 9:00 P.M. at Lenoir Community Church.