Bercy Supercross Returns to Paris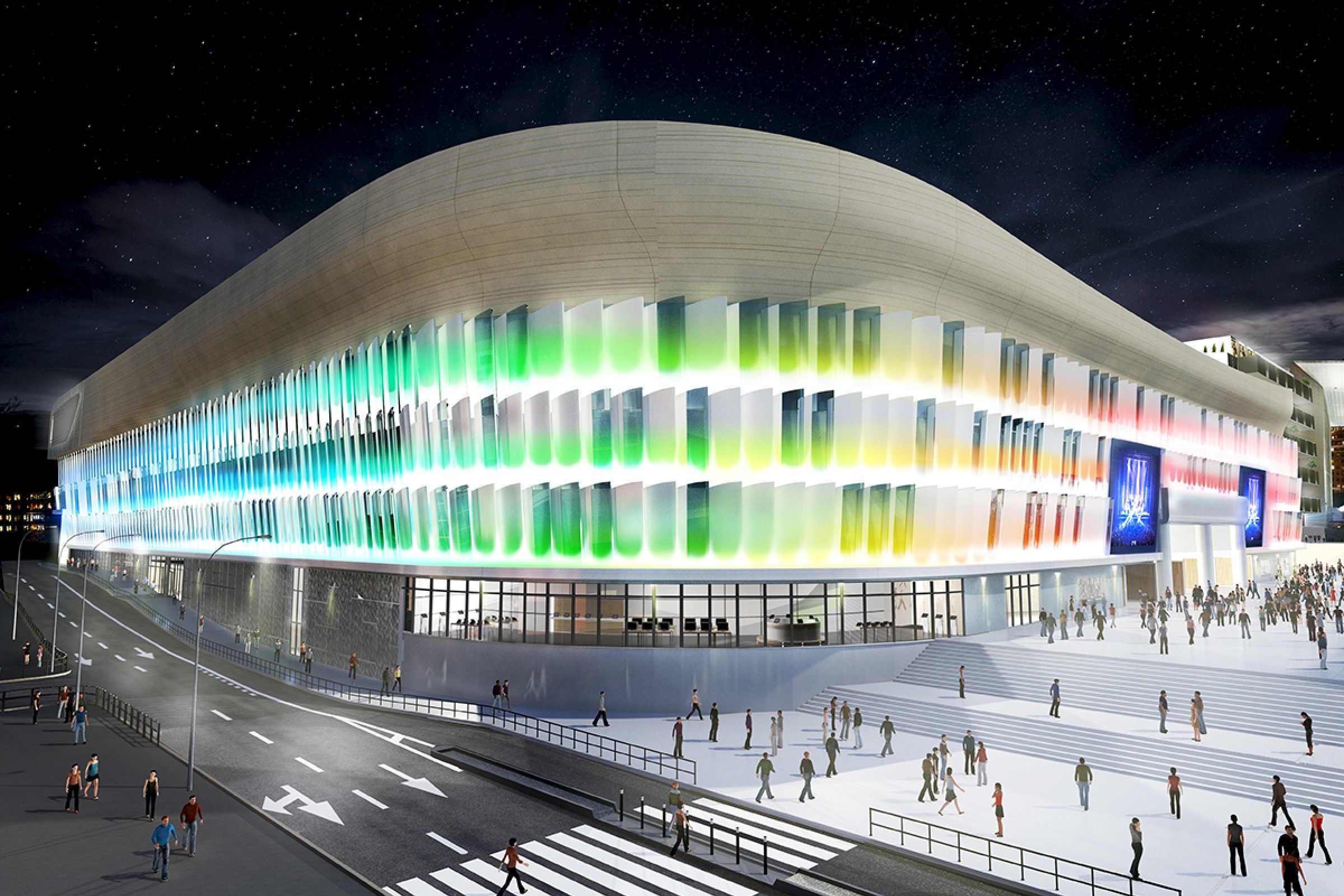 The Paris-Bercy Supercross will once again be held in the country's capital after taking a brief hiatus and moving to Lille four years ago. Europe's largest and most popular supercross race will now be held in the soon to be finished U-Arena in Paris which has a floor area that is double the size of Lille and triple the size of the old stadium in Bercy. The new stadium also features a new heating system and can accommodate up to 40,000 fans.
The list of confirmed riders has yet to be released, but the event is scheduled to take place on Saturday (evening), November 18, and Sunday (afternoon), November 19.
You can view the full press release below.
Paris, France – The Paris Supercross will be back in the French capital this autumn. A brand new stadium, the U-Arena, will be the perfect location for the biggest European supercross race which celebrates it's 35th anniversary this year.
Thirty-three years ago and for the first time in the POPB history, a motocross bike entered in the Paris Bercy Stadium. It was in March 1984, and the success was so impressive that over 30 years the POPB was sold out.
After three editions in the North of France, the biggest European supercross race will be back in Paris, inside a brand new stadium. The U-Arena is an ultra modern stadium, which will offer to the organizers new possibilities to organize a huge event. "When Bercy was closed for its renovation four years ago, we had to move to Lille as this stadium had a roof, which was more than necessary in November! But 'Paris remains Paris' and many of our fans were expecting a come back in the capital. So we are pleased to be back in Paris for the U-Arena project, which is more than just a come back in Paris. This brand new stadium located at Nanterre La Defense—the Paris business district—is a new concept, and we'll be able to push the usual limits for a bigger and more spectacular event" said Xavier Audouard, the sport's director of the event.
The U-Arena is ready to welcome 24,000 spectators, who will have all the comfort (roof, efficient heating system, ultra wide screen, etc…) to enjoy the oldest the race. With a large floor area the track will also be bigger than ever.
The event will take place on Saturday (evening), November 18, and Sunday (afternoon), November 19, and within a few weeks we'll be able to announce some of the riders who will be with us to open this new chapter of the Paris Supercross. For more information, visit SupercrossParis.com.