New Motocross Partnership Announced for Canada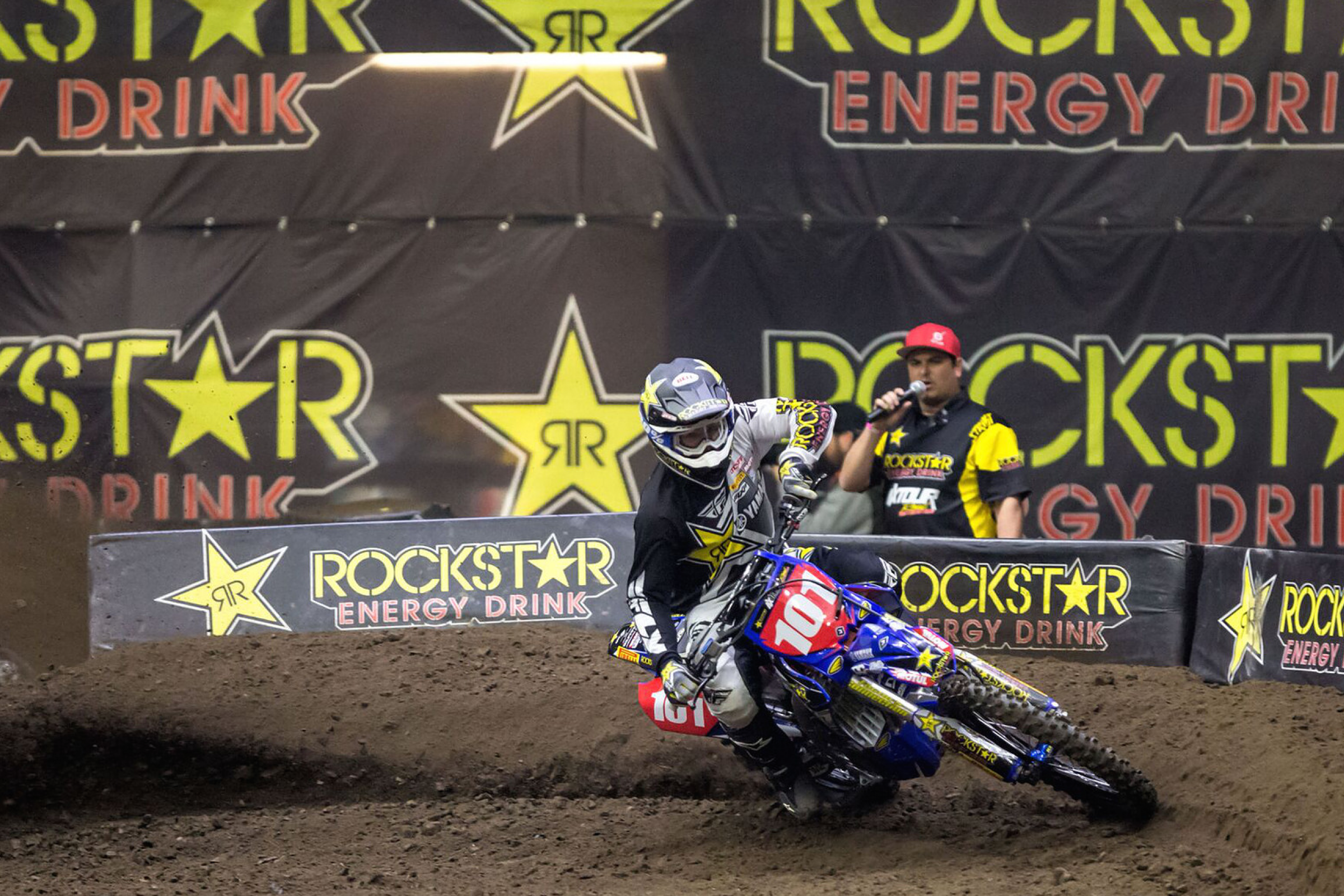 Huron East, Ontario – Two of Canada's major motocross promoters will sanction their premier events with the Canadian Motorcycle Association beginning with the 2017 season. The agreement includes a listing on the FIM North America calendar which will bring the Canadian program to the main stage of world motocross competition.
The Parts Canada TransCan Grand National CMA Amateur National Championships and FIM North America Continental Cup at Walton, and the Rockstar Energy CMA National Championship/FIM North America Championship Arenacross series begins a new era for teams and riders. They can expect the same great experience that they have had in the past, along with the veracity offered by CMA/FIM North America.
"Walton Raceway is thrilled to elevate the Parts Canada TransCan Grand National Motocross to the status of CMA National Championship and FIM North America Continental Cup level."
FIM recognition is the highest honor in motocross. From supercross to MXGP and the Motocross of Nations, they are the elite events of the world. Motocross racers in Canada deserve to be a part of it", said Brett Lee, owner/operator of Walton Raceway.
Jetwerx International is moving into its third season of racing come fall 2017, and they are once again taking a huge step forward in bringing elite racing to Canadian racers and enthusiasts.
The Valvoline Live Broadcast online in year one, then MAV TV taking the show across North America for the fans and showcasing Canadian talent in year two, and now with CMA and FIM North America recognition, sanction and branding, it could be their biggest leap forward yet.
"Since day one of our quest to make Canadian motocross better, Jetwerx has been about the growth of our sport and helping riders climb onto the world stage. FIM North America and the CMA, as well as Walton Raceway, share in that goal, and together we will make that vision happen", said Justin Thompson, CEO of Jetwerx International.
CMA CEO and president of FIM North America, Marilynn Bastedo remarked. "This is the start of a new future for Canadian Motocross. We are delighted to be working with promoters who have the best intentions for the riders, which has always been the mandate of our association."
Joe Godsall, CMA president, stated "This new relationship and the attitude of the key people in this resurgence, is positive and optimistic and all about making Canada and Canadian riders into a real presence on the world stage".
Watch for updates on these series in the near future, as well as a number of new programs to be rolled out in the next 2 to 3 years.
Please check CanadianMX.com to find out details of the press conference that will happen March 4, 2017, at the Toronto Supercross with regards to this announcement.