Taylor Robert Serioulsy Injured at King of Motos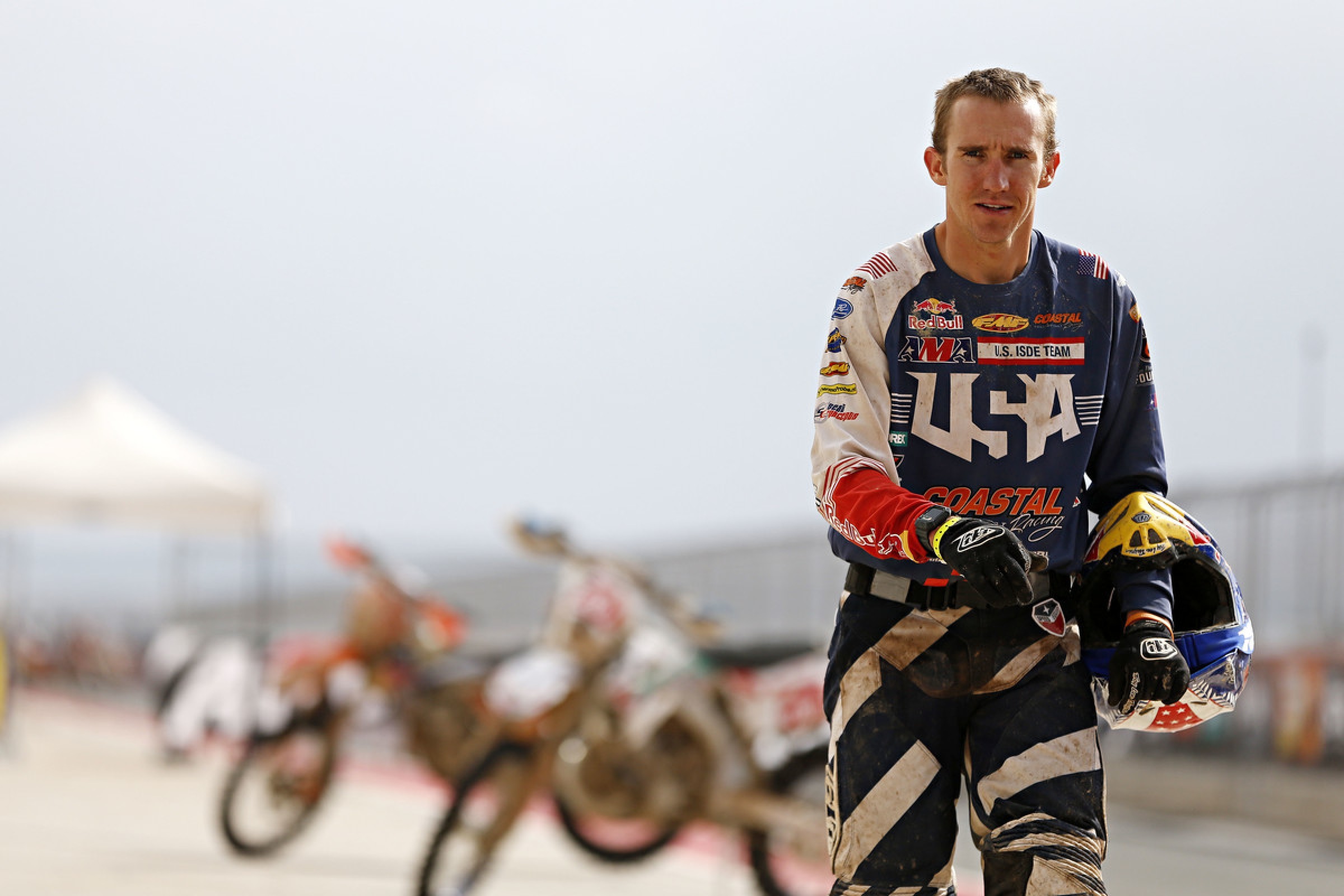 We reported last week on King of the Motos, an extreme enduro won by Rockstar Energy Husqvarna's Colton Haaker. During the race, Haaker actually stopped to aid the downed Taylor Robert, of the FMF KTM factory off-road team, who had crashed hard during the event.
At first, we believed Robert had been knocked out in the crash, but news that his situation was much worse began to trickle in. Robert released an update on his Instagram page today and while he should be able to recover, his injuries are terrible—so bad that Robert believes he passed out not from a head injury, but due to suffering from collapsed lungs and extreme pain. Unbelievable.
The injuries started with four broken vertebrae. Then internal damage turned out to be much worse than expected. Robert's full update, along with a video of the crash, is below.
Robert was the overall winner of the International Six-Days Enduro last year, on the team that took the first U.S. World Team Trophy victory in the history of the event.
I've been in the hospital for a week now and today is the first day I've felt some solid progress. A week ago today this video happened when I was battling with @codywebb2 for the lead. I was rushed from King of Motos to the hospital. My initial prognosis was small tears in my liver and kidney, along with 2 broken ribs and fractures in my sacrum, L2, L3, L4 and L5 vertebrae. After being in the hospital for for 2 days I was having intense stomach pains and had another CT scan that showed a tear in my intestines. I was rushed into emergency surgery around midnight. Surgery didn't go as easily as they had hoped so I was sedated on a ventilator, with my abdomen open for 2 days before doing another operation. I finally moved out of ICU yesterday and am on my way to making some progress towards recovery. I want to thank my fiancé and mom for staying by my side this whole time. I also want to thank all my friends who stopped to check on me out on the track. Luckily through all of this I don't have any head injuries and they think I passed out from my lungs collapsing and pain. Thank you to everyone who has reached out to me and I will start working on getting back to everyone asap.